Furnishing the office: comfortable and functional accessories allow you to work in harmony
Published on 17/09/2020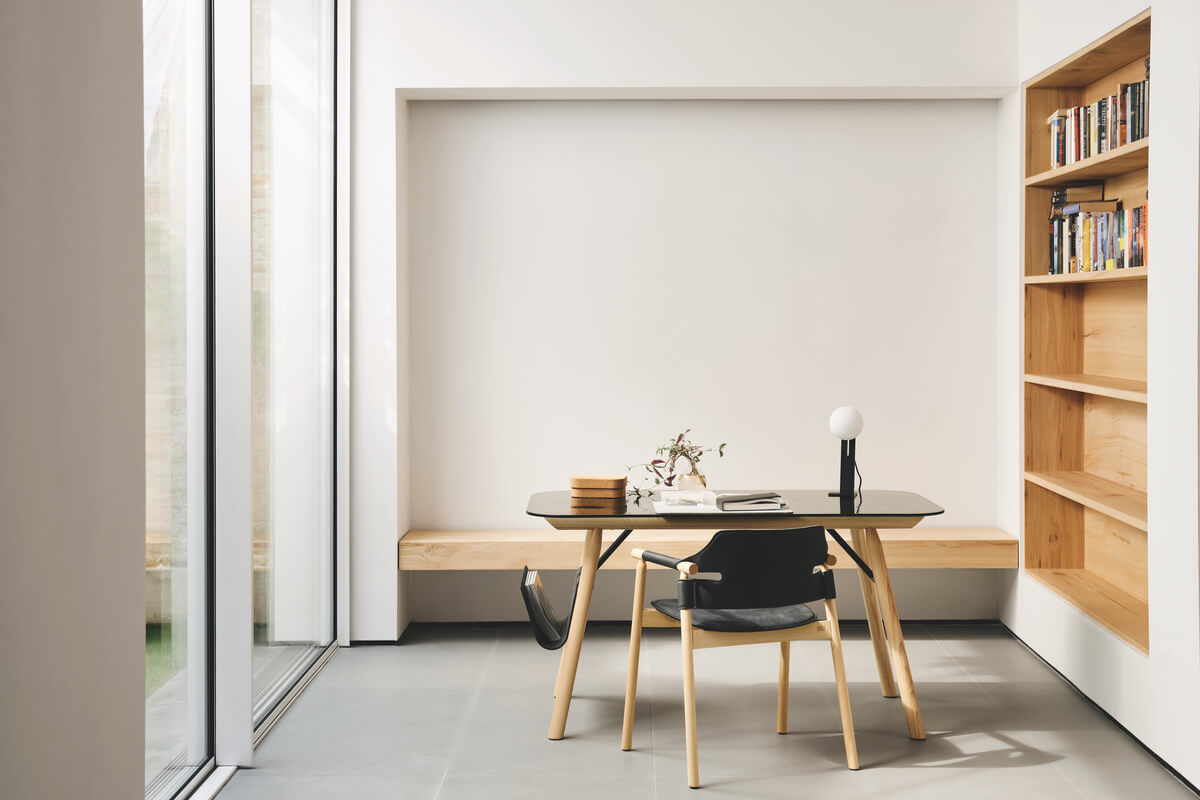 The magic of autumn is ready to welcome us with its fresh and crisp breeze and a palette of warm colors offered directly by nature. It is precisely during this incredible season that we feel most inspired to return to our work activities and passions with many new projects to conceive.
A stimulating environment fosters a continuous flow of ideas and creativity. This is why at Midj we have designed functional and original solutions to allow you to create a surprising space in your office!
The harmonious contrast that brings inspiration to life
Suite desk
If your study room or office represents a meeting place between people and ideas, it will be essential to create a welcoming, pleasant, and elegant environment. The Suite desk, therefore, becomes the ideal place to have a seat, find the right inspiration and let yourself be carried away by imagination and ideas.
Designed by AtelierNanni, the Suite desk recalls classic drawing tables to meet aesthetics and functionality needs.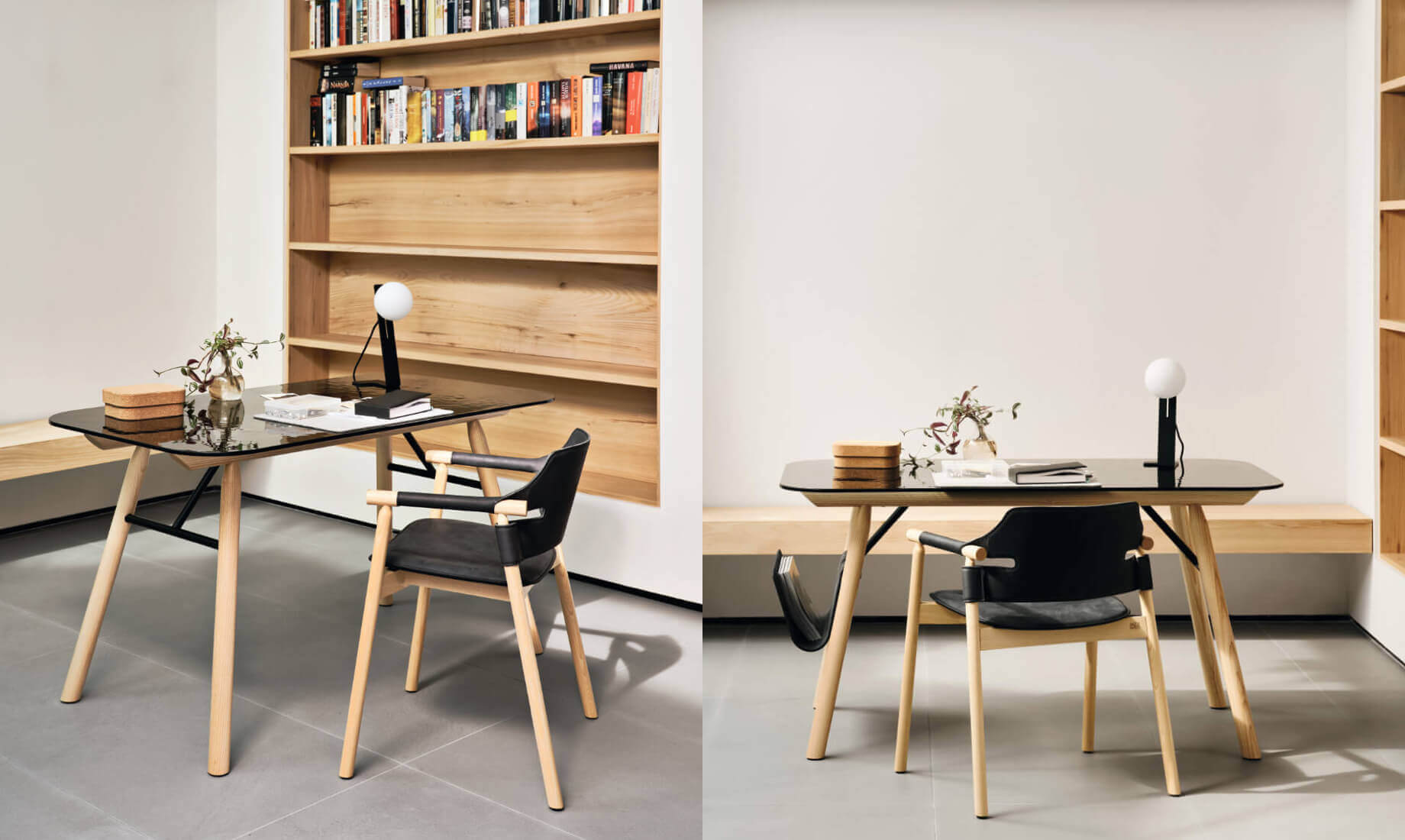 The extremely minimal lines actually reveal a solid structure. The ash legs and metal tie-rods are made even more evident through the glass top that allows you to keep your necessary work material at hand.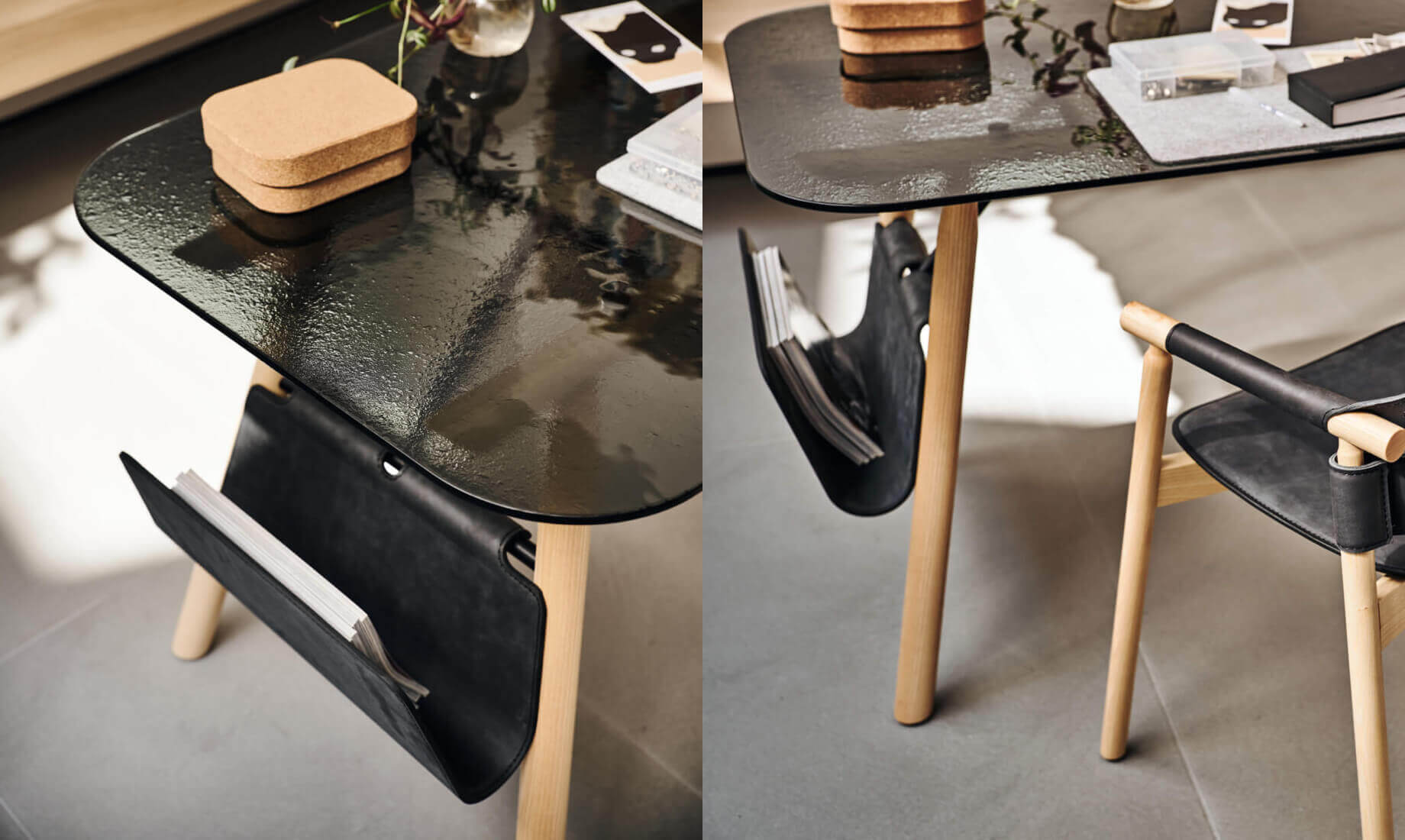 Characterizing element of the Suite desk is the document and magazine holder placed on the side, a small and practical container applied directly to the desk.
And don't forget that where there is a desk, there is also a chair! Many hours dedicated to work require a proper seat to support the back, such as our Suite armchair with a comfortable leather backrest.
Suite bookcase
You know that a self-respecting office must have a bookcase. And this is why we extended the Suite collection to include a bookcase that retains all the collection's essential features: we're talking about the harmonious contrast between wood and iron.
"The vertical and horizontal elements fit into each other as if they were pencil points."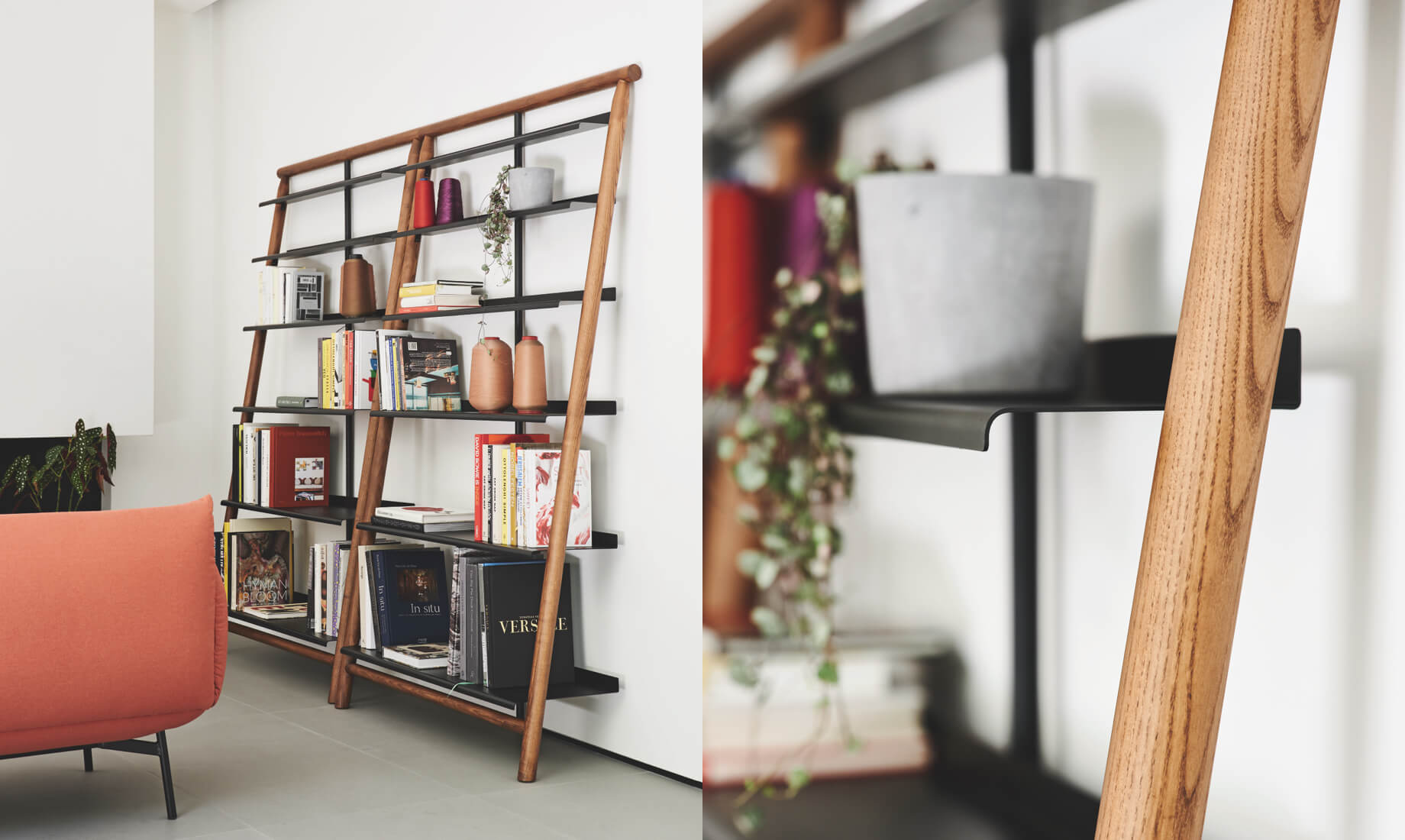 Aesthetics play an important role in the work environment. This wall display unit's industrial and light look makes it extremely easy to fit into a professional space.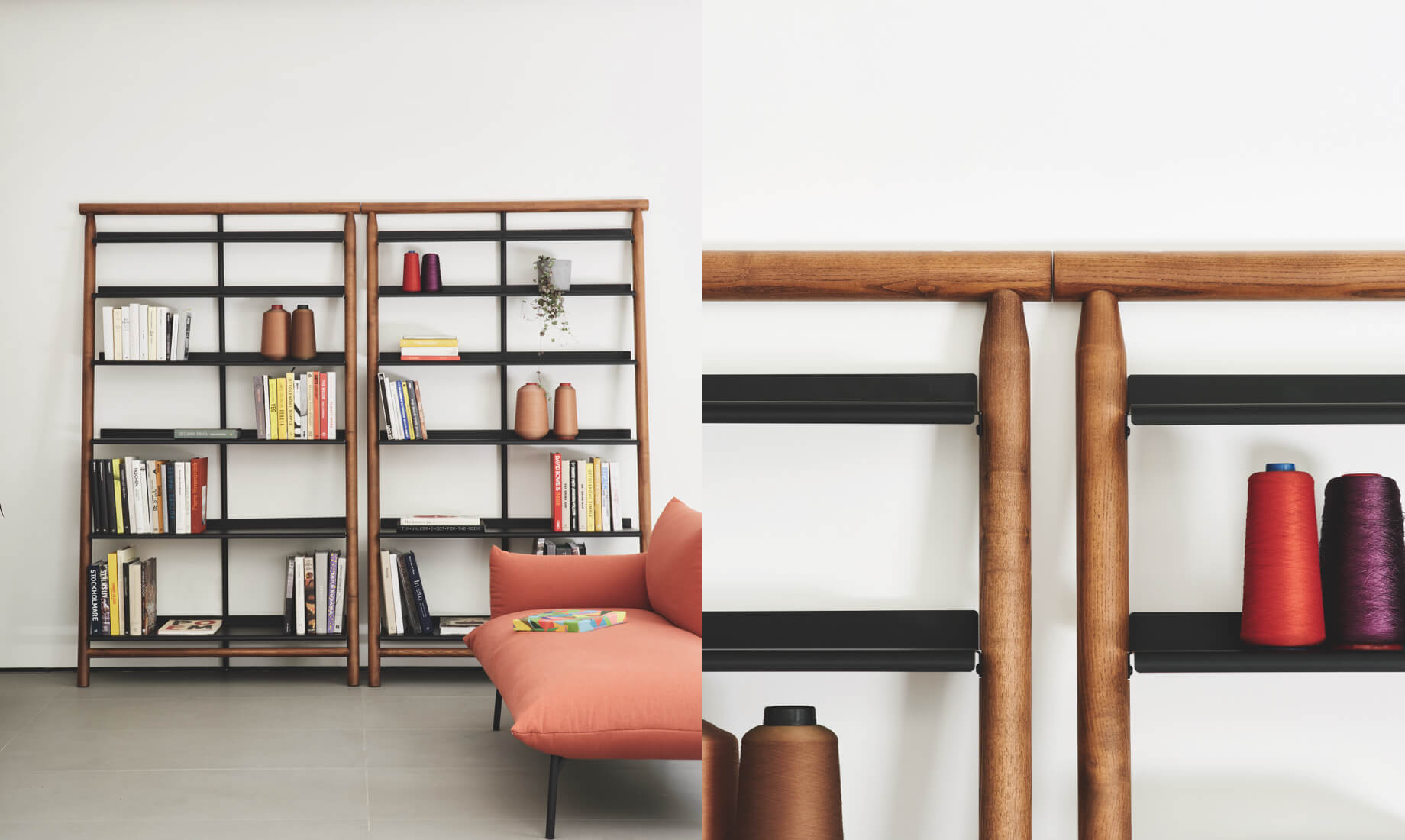 The structure is made of solid ash and painted metal, while the press-bent steel shelves guarantee all the strength necessary to keep work tools well organized and ready for use. In short, the Suite bookcase represents the perfect combination of balance and tidiness.
The bookcase that divides the space around you
Balutto Associati signs the design of the Siena bookcase. With its sculpted silhouette and intellectual charm, Siena is a modular and flexible solution. It can also be transformed into a double-sided bookcase to separate your workstation from the sitting area or waiting room.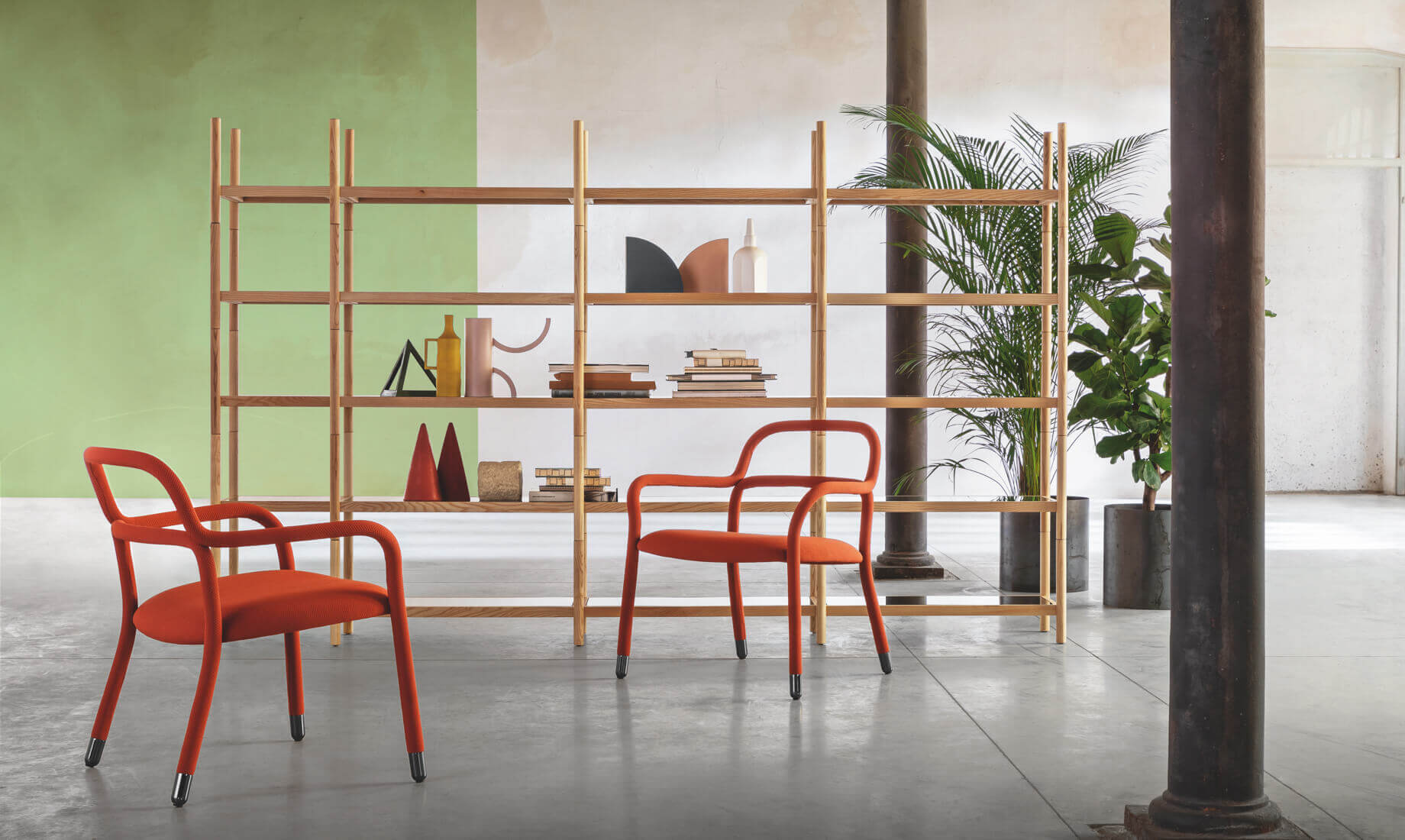 "Siena allows total personalization of spaces by playing with heights."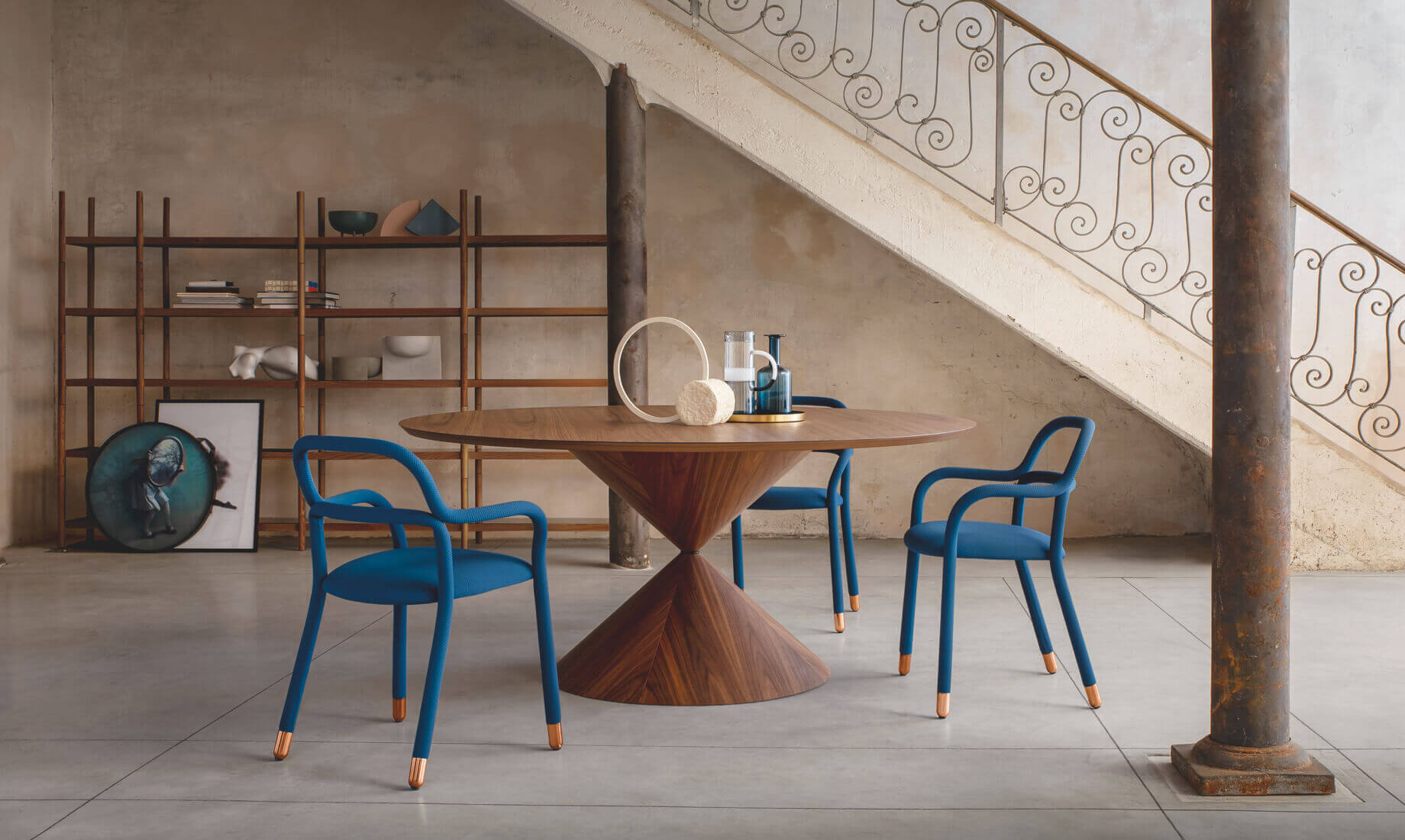 This free-standing bookcase gives a touch of class to any professional environment through its sophisticated modularity. The visually light structure and natural sophistication easily matches any style, becoming the room's focal point.
"The Siena bookcase represents a celebration of minimalist and practical aesthetics."
The shelves topped with steel or even glass offer plenty of space to place work tools such as binders, books, documents, and decorative objects that tell about us.
Brioso desk
Of course, any type of office must have either a desk or table.
Brioso pairs nicely with the Siena bookcase. This large table features a steel structure and a top that can be customized with glass for a resolutely modern look, or in classic and timeless wood.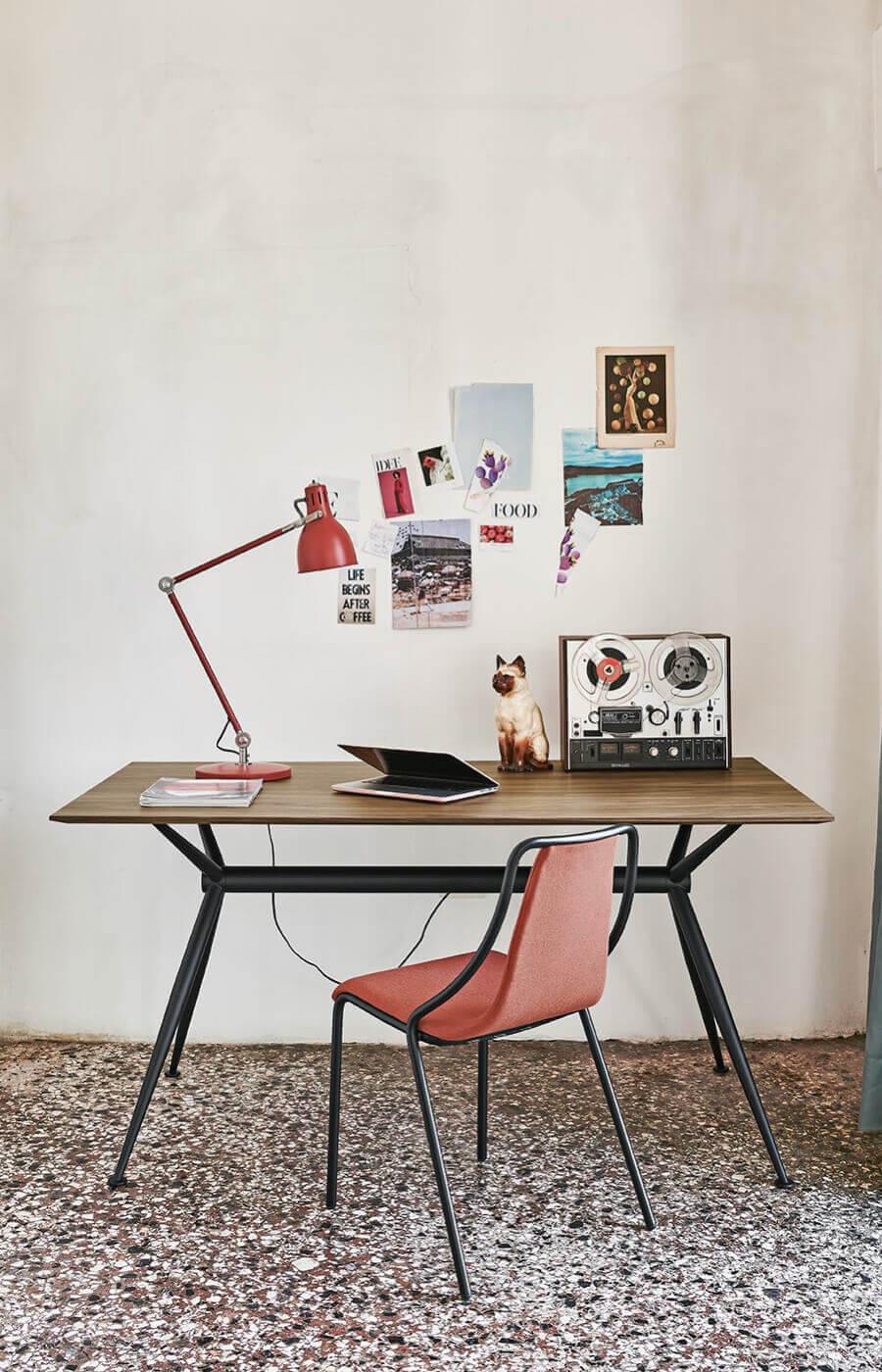 Suitable for both formal and lively environments, Brioso offers a lot of space to keep all your "work tools" tidy. But Brioso is also the ideal place to have a seat together with colleagues and clients.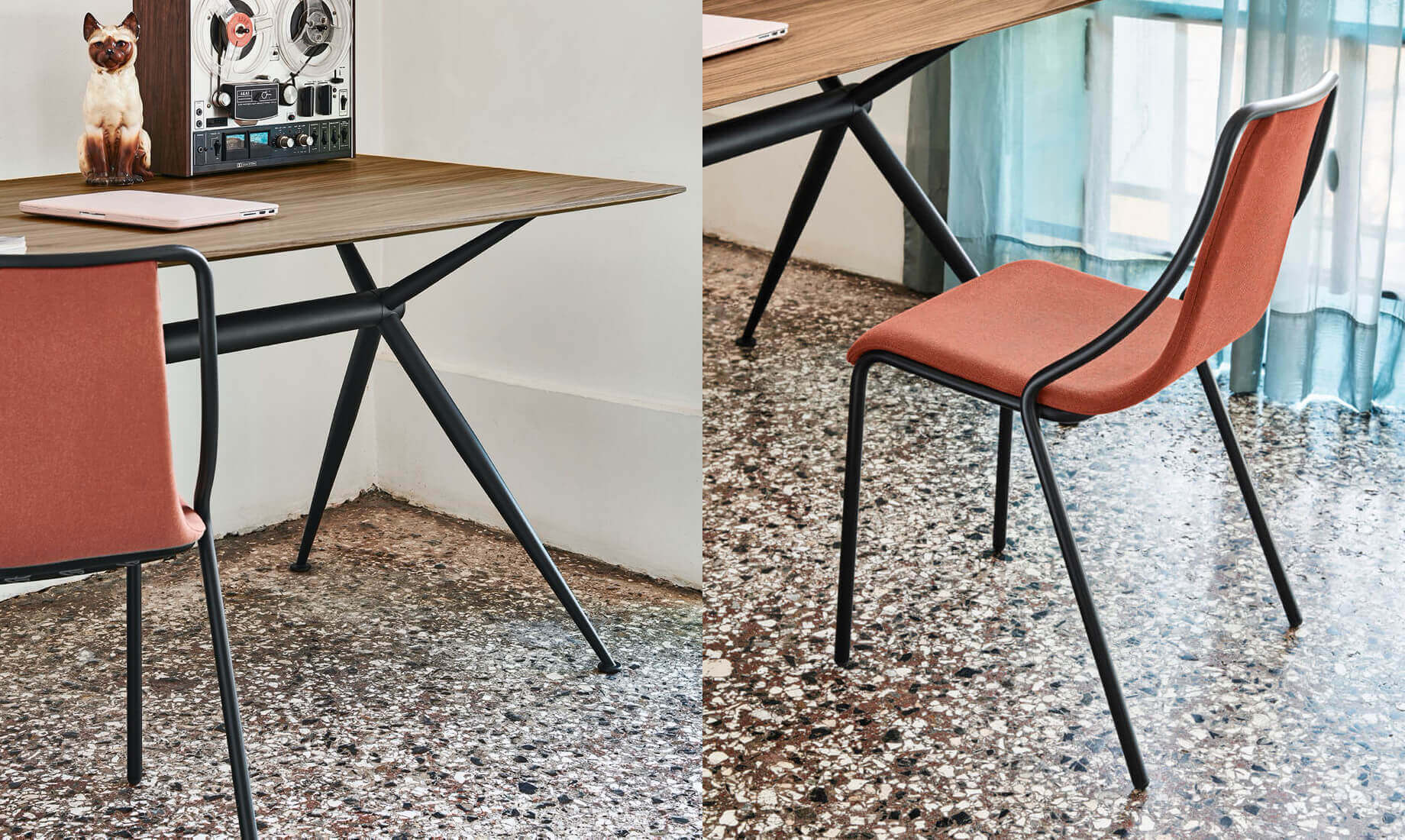 And what about the chair? We chose Ola, the stackable chair with a steel frame and soft padded seat.
Ready to furnish your workspace? Download our catalog to discover all the must-have furnishing accessories.