Lea: the collection halfway between modernity and tradition
Published on 22/06/2020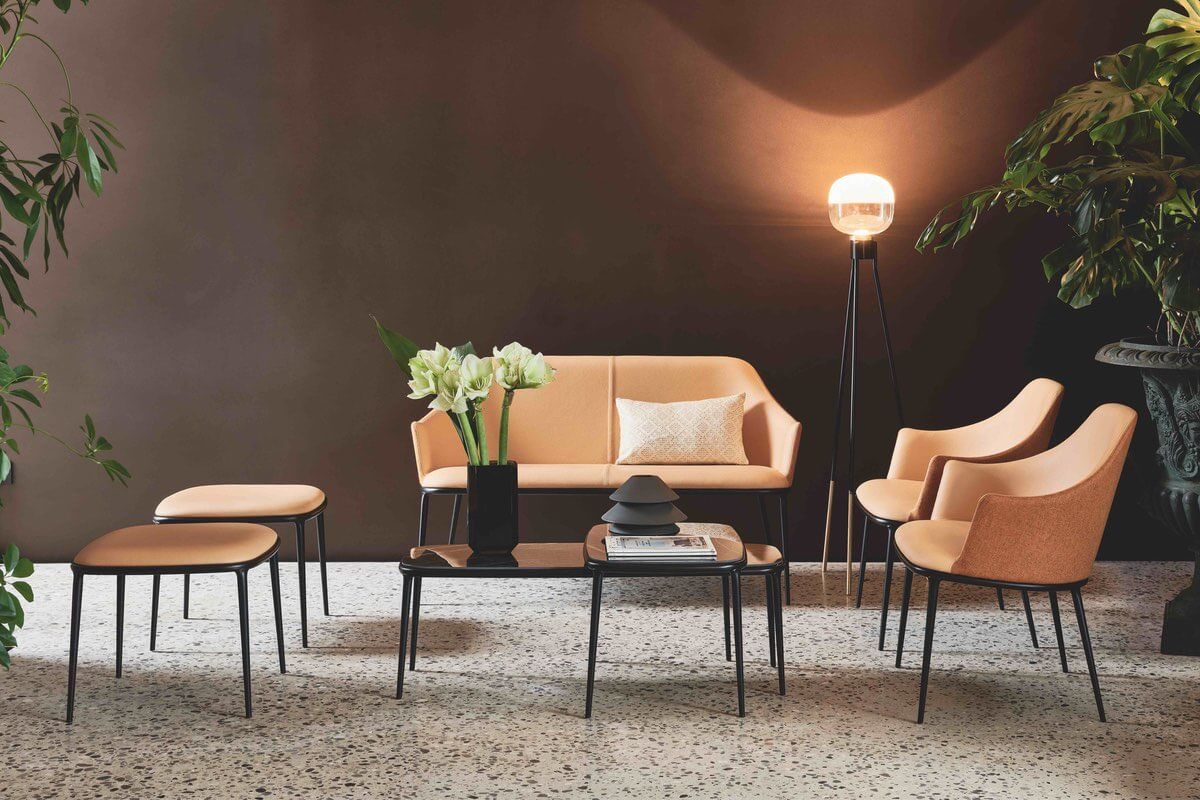 Designed by the expert hand of Paolo Vernier, designer and president of Midj, our Lea collection reveals a classic soul reinterpreted from a contemporary point of view.
The entire collection features soft and welcoming shapes, but it also stands out for the material and chromatic contrast that allows infinite combinations.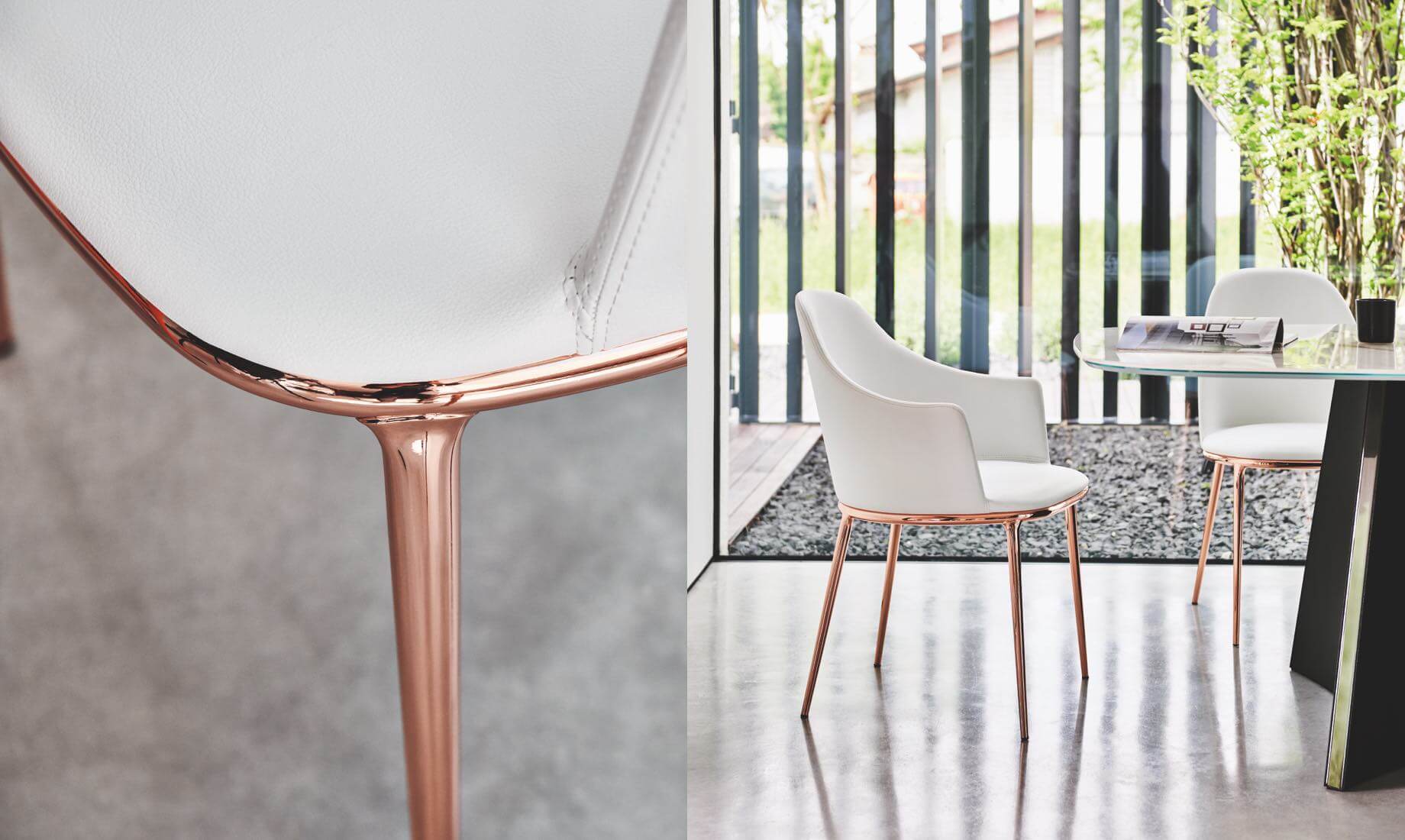 The highly distinctive element is the visible perimeter ring, which represents the perfect combination of soft design and craftsmanship. The ring accommodates the padded seat and joins the tapered steel legs through a particular "clean" welding.
Delicate and romantic or fierce and eye-catching
The chair, armchair, and stool available in 2 different heights, can be personalized with an array of fabrics, materials, and colors. The exclusive design and small dimensions of these seats allow to decorate a variety of settings.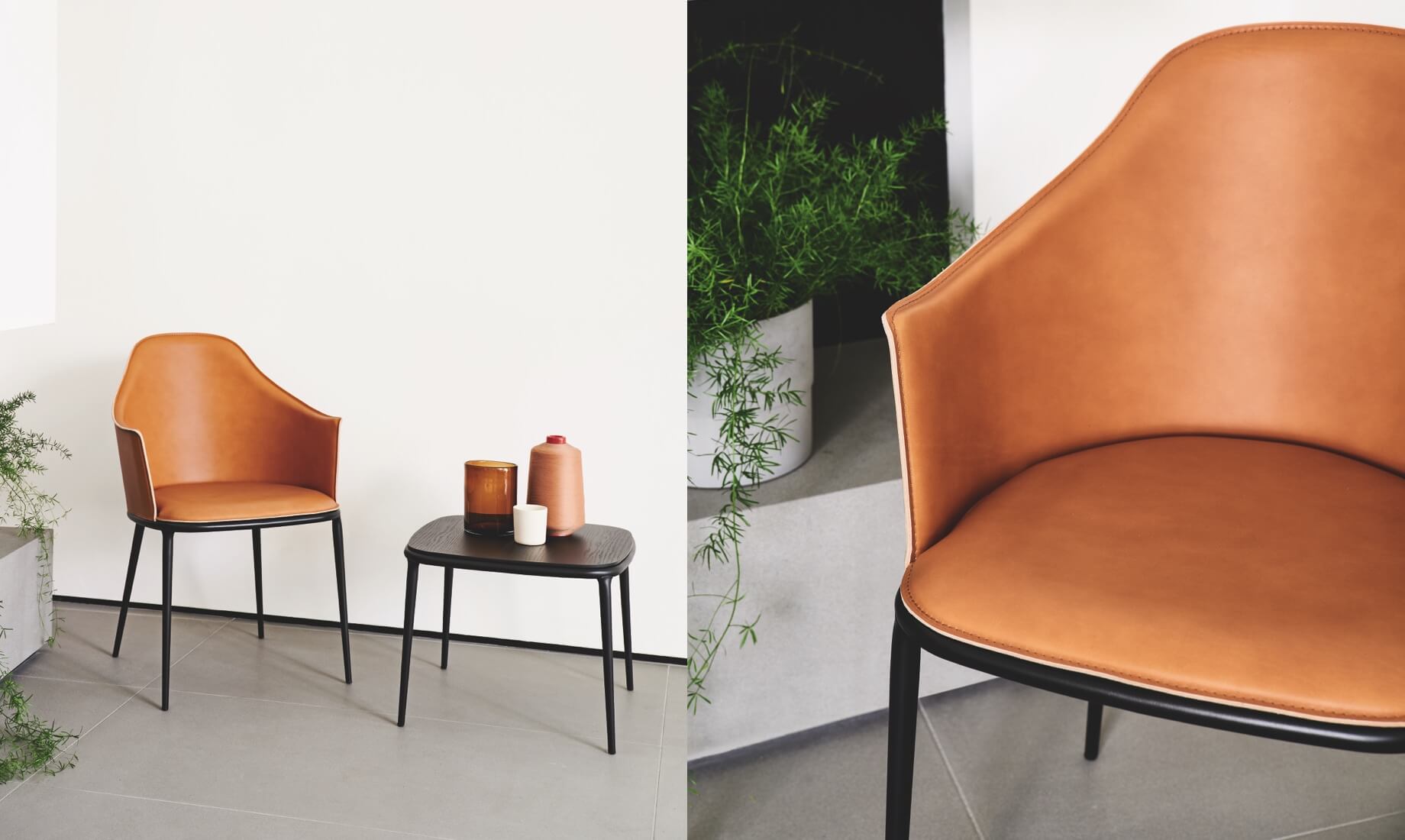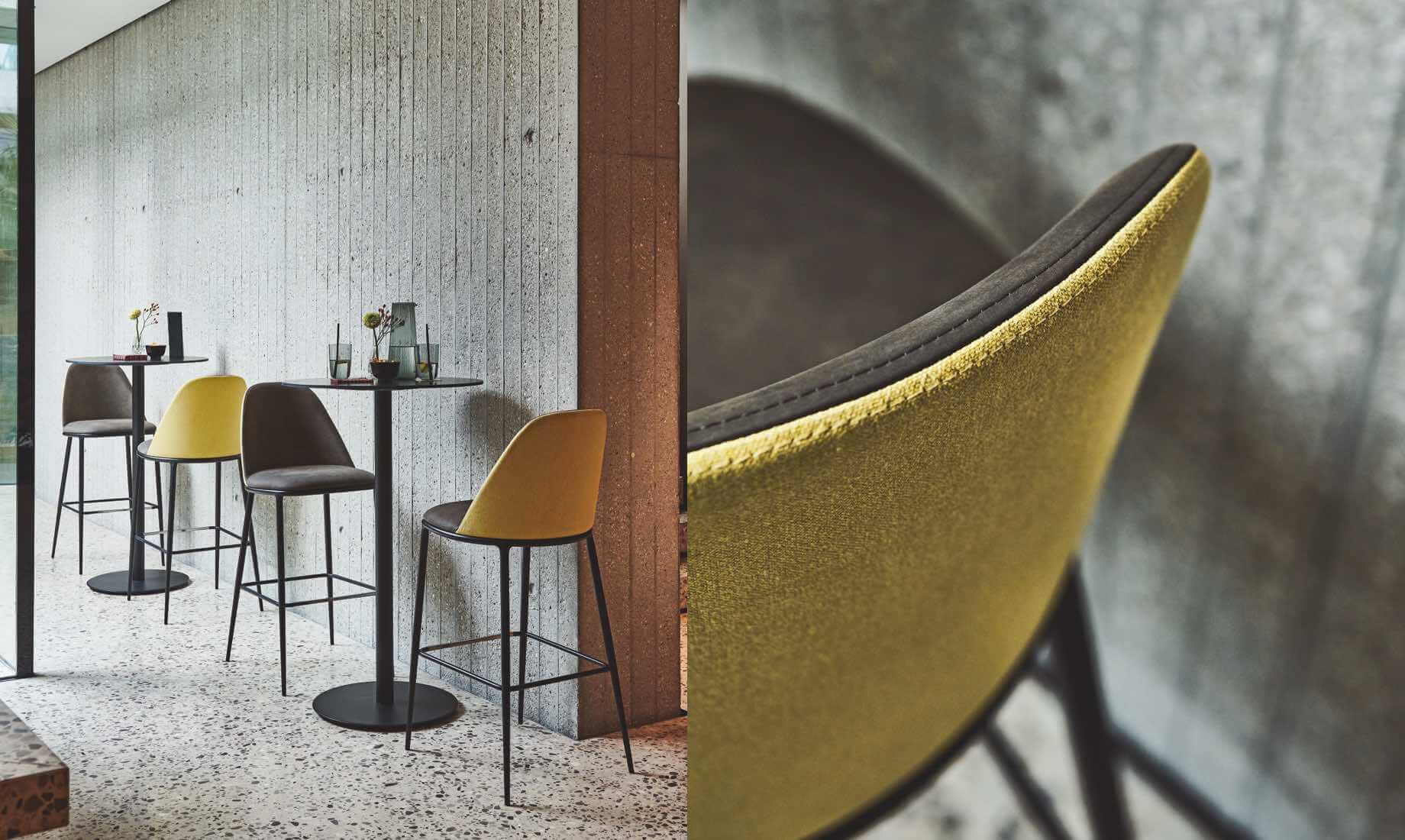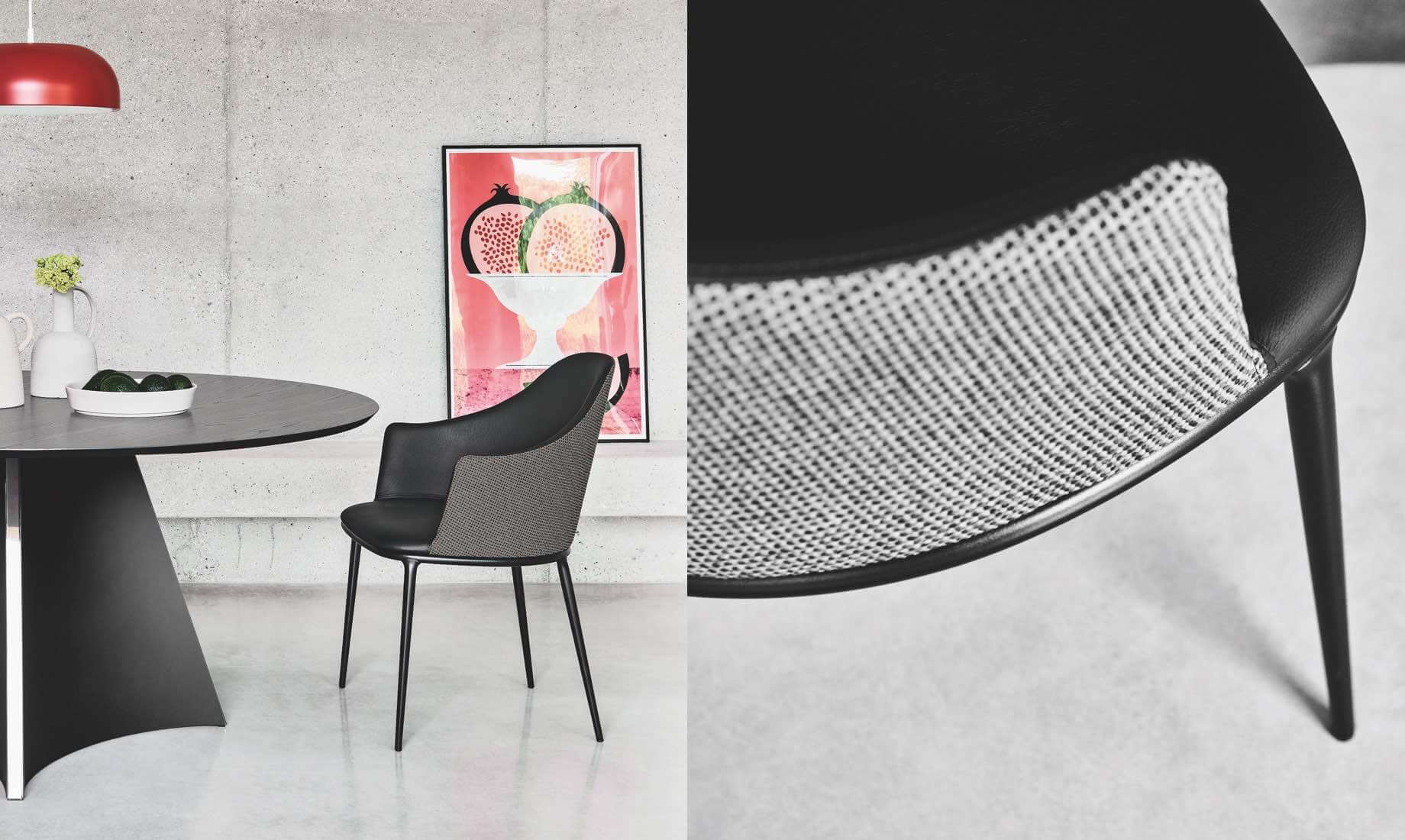 "Create a cozy atmosphere in home living contexts or refined in public environments."
And don't miss the chair and armchair in their most eccentric version with an embracing backrest, made of precious wood.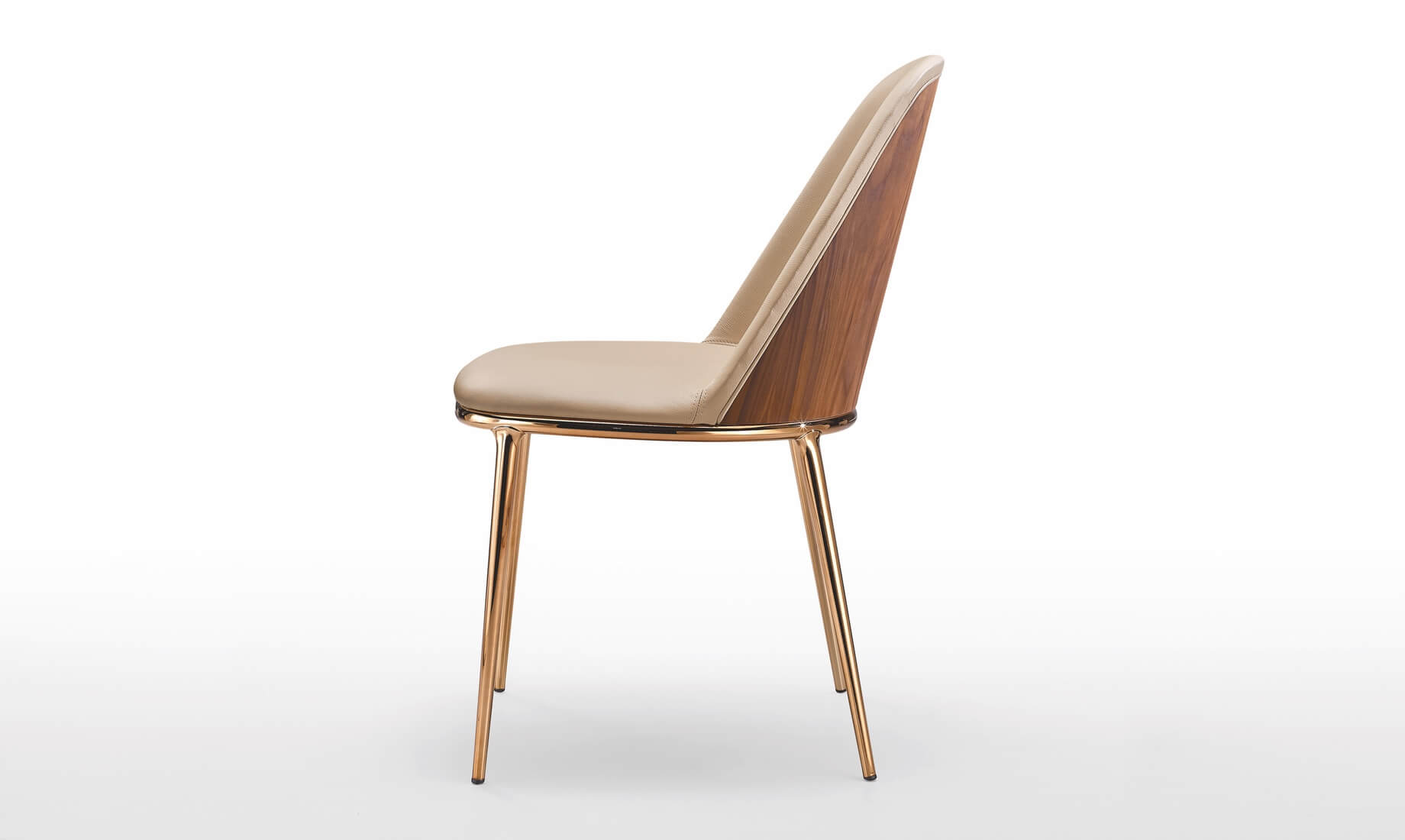 Timeless furnishing accessories: an encounter between style and functionality
The evolution of design is expressed through the sideboard with a wooden or ceramic top. This piece of furniture holds a strong appeal and remains faithful to the collection's light shapes and soft design.
Choose it with wooden doors or, for an even more original version, upholstered in fabric, leather, vintage leather, and faux leather with a pleated effect.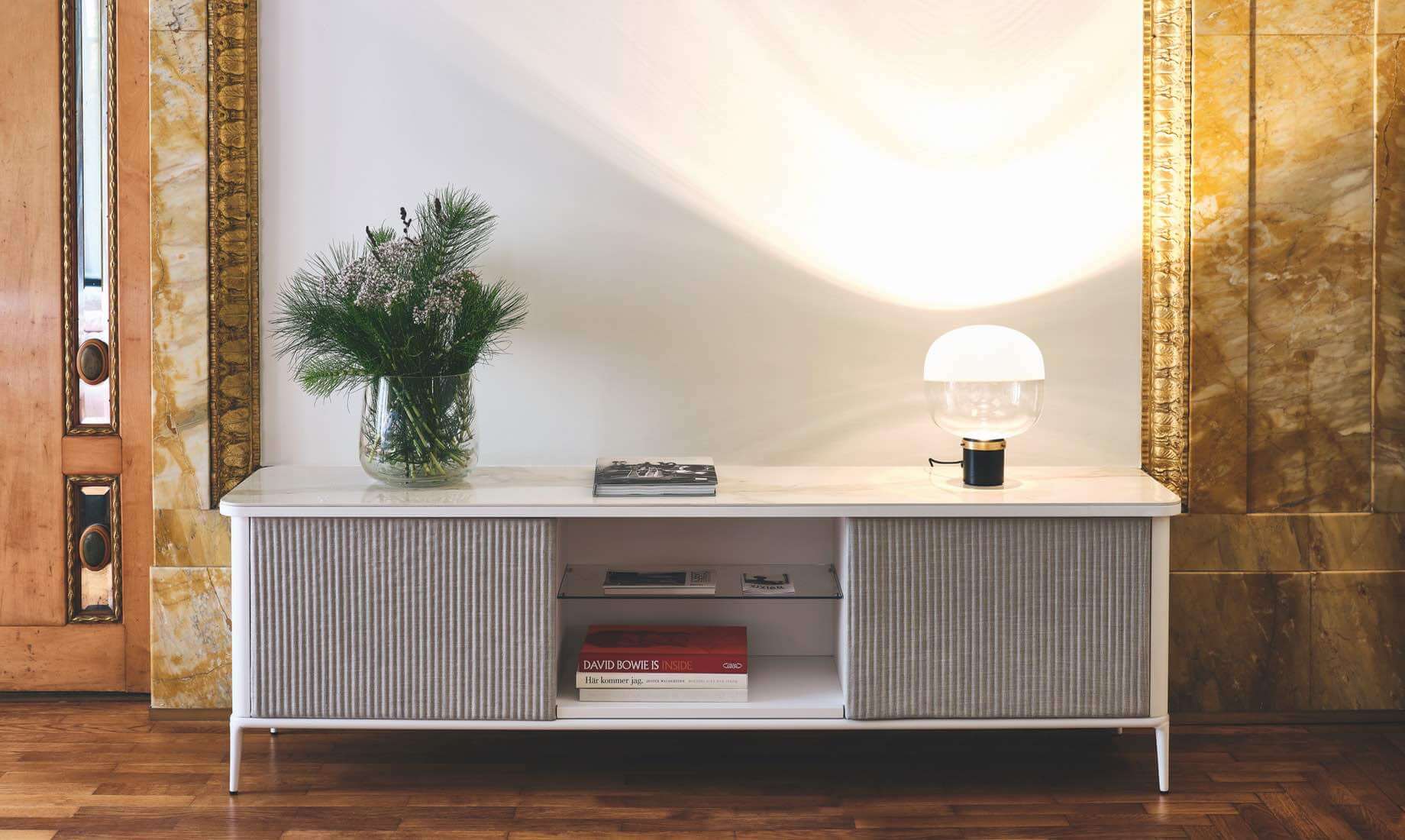 This designer cabinet finds its perfect location in dining rooms, living rooms, or foyers and is highly customizable to suit everyone's daily life and tastes.
Sharing and living around the dining table
A new element in the Lea collection is also the table, which represents the typically Italian elegant, familiar, and hospitable atmosphere. The narrow lines do not reveal the sturdiness of the painted steel base topped with wood, ceramic or marbled ceramic.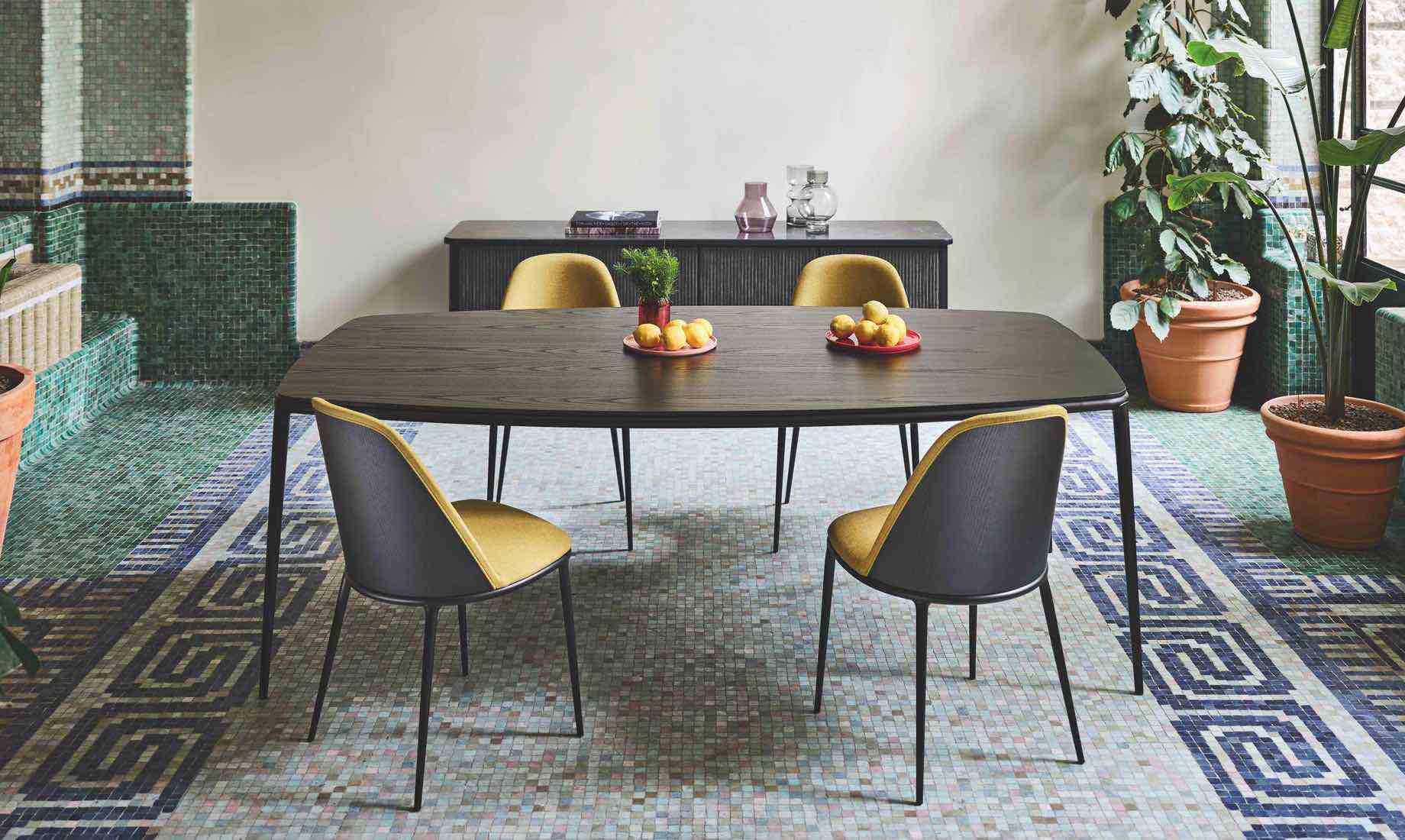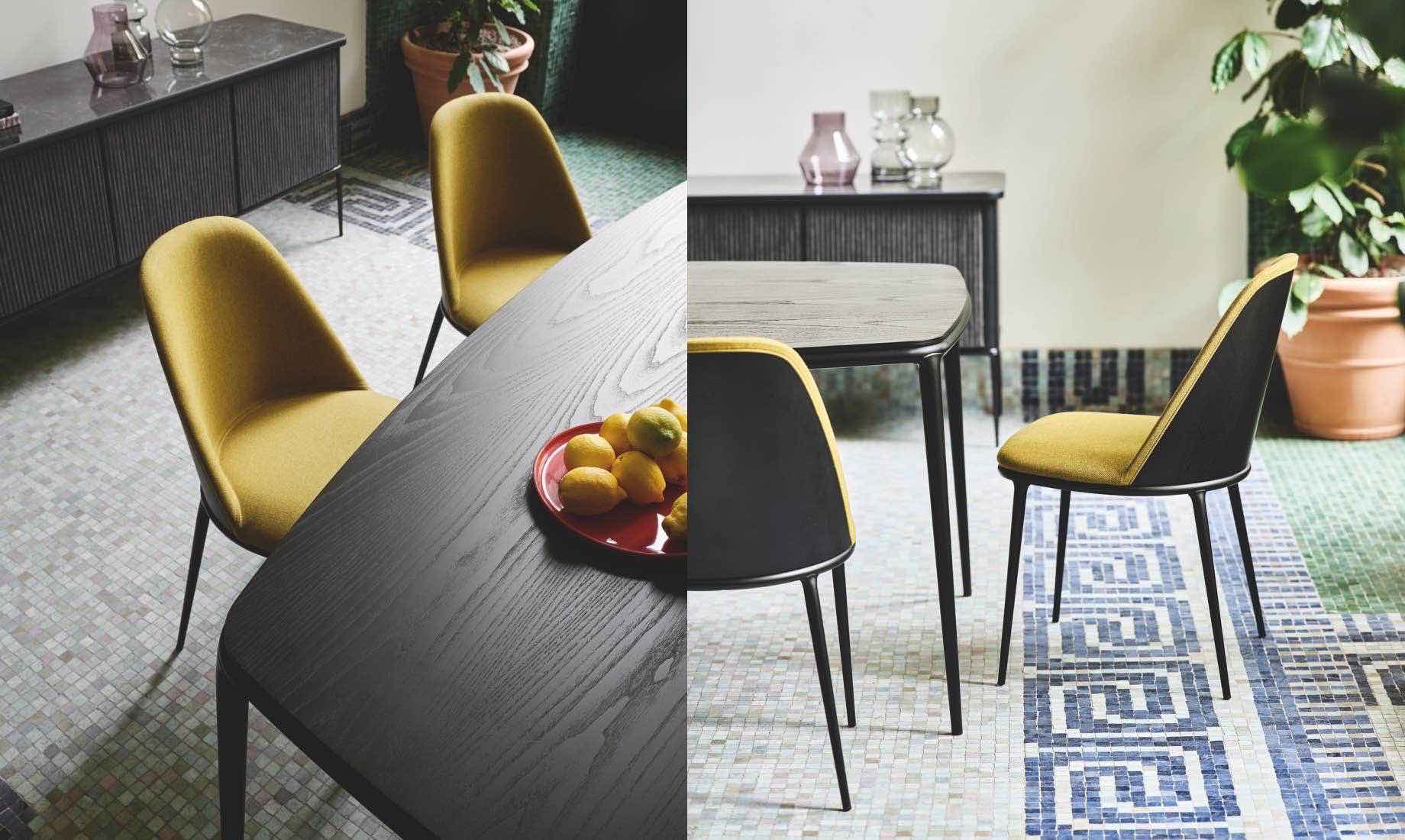 A thoroughly enjoyable living room
Find the central theme of lightness and soft lines in the 2 seater sofa that easily fits into any environment. The soft upholstery and retro style become an irresistible invitation for indulging in a relaxing moment. The Lea sofa adds a touch of comfort to reading or waiting rooms at home or in contract projects.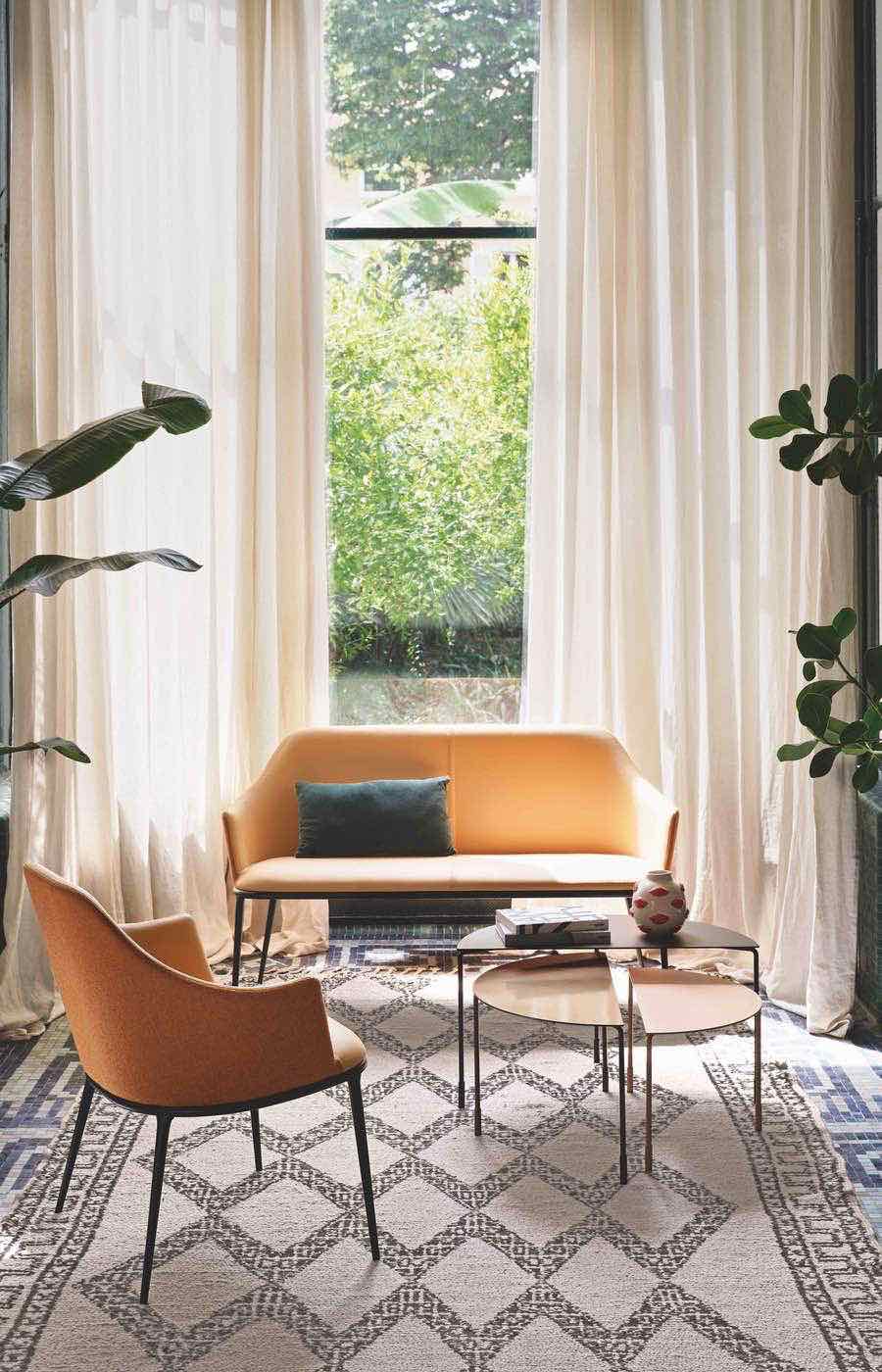 Lastly, to complete the living area and our idea of conviviality, we couldn't forget the comfortable and elegant ottomans and coffee tables. These timeless multifunctional accessories can be placed side by side with the other complements from the collection, or become free-standing elements.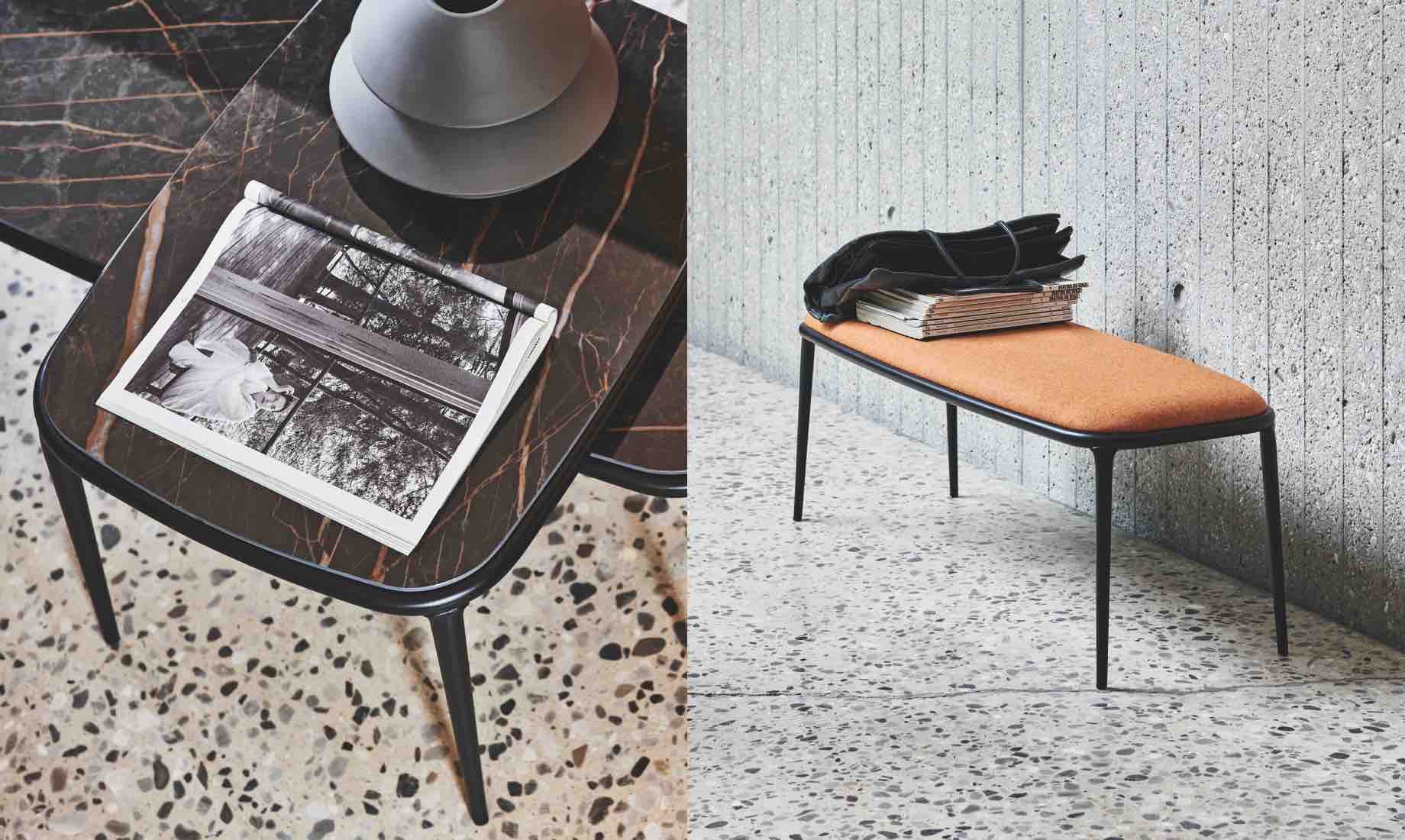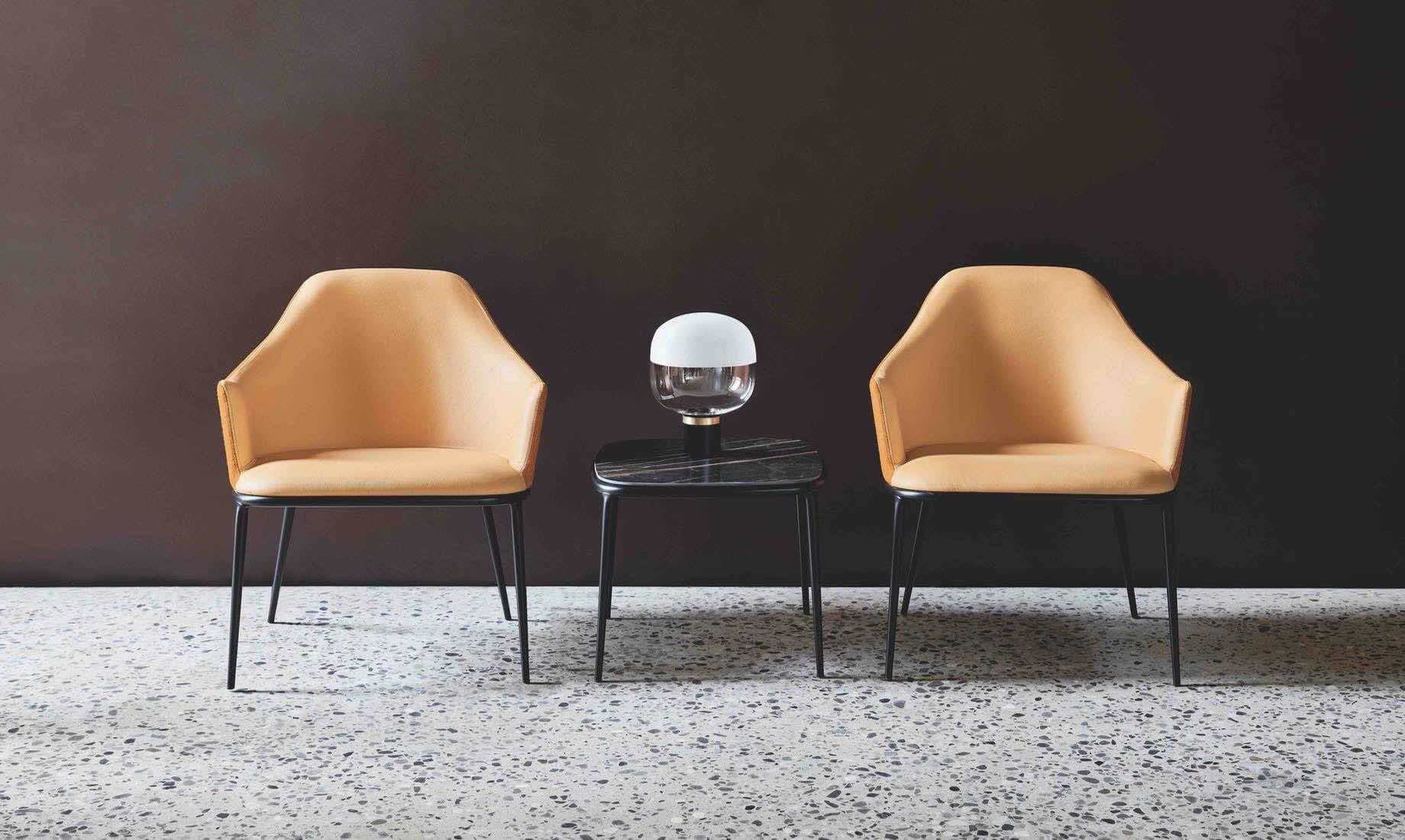 Suitable to meet continually evolving needs, the comfy ottomans and coffee tables blend into any space around homes, hotels, and offices.