Home Office: a new approach to work, while looking at the world
Published on 11/12/2020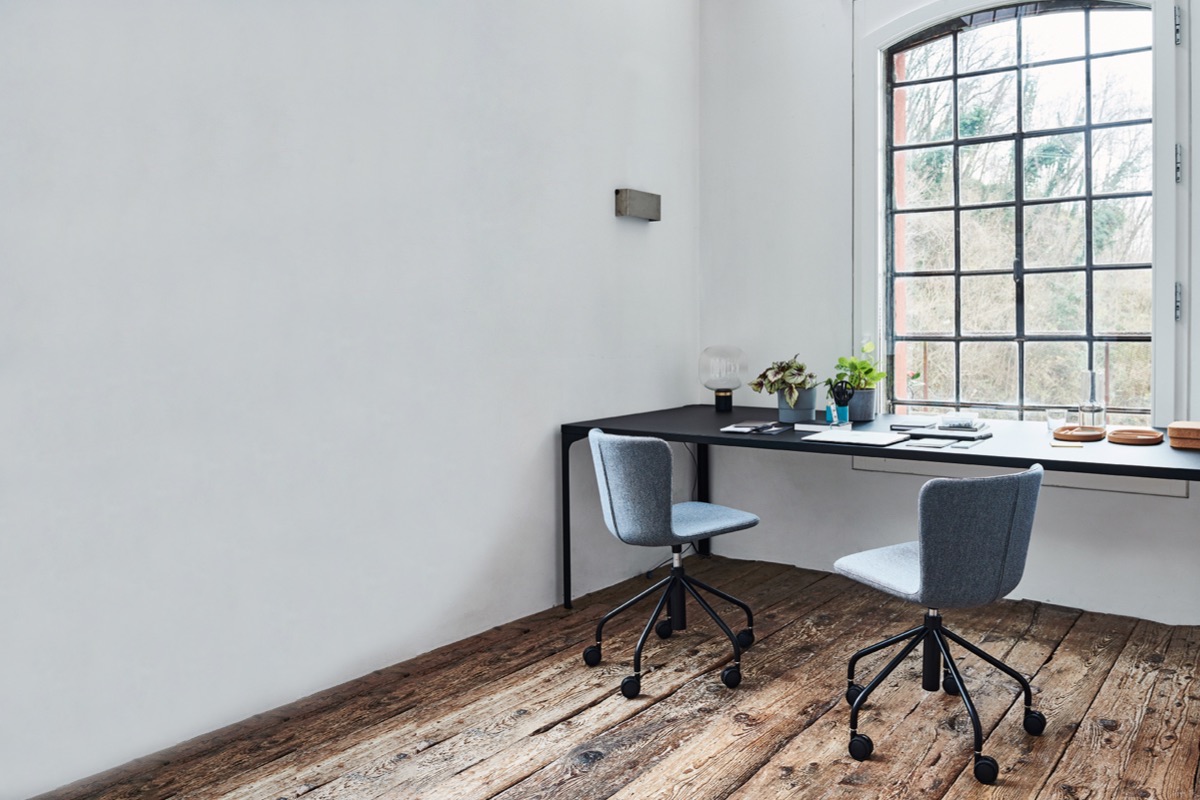 2020 has brought a wave of revolution, evolution, and change in the life of each and every one of us. Even the way we work has radically evolved, taking us to move our office setting within our homes.
But working from home, or rather, remote working, actually usual for many freelancers, seems to be a new reality destined to become widely popular.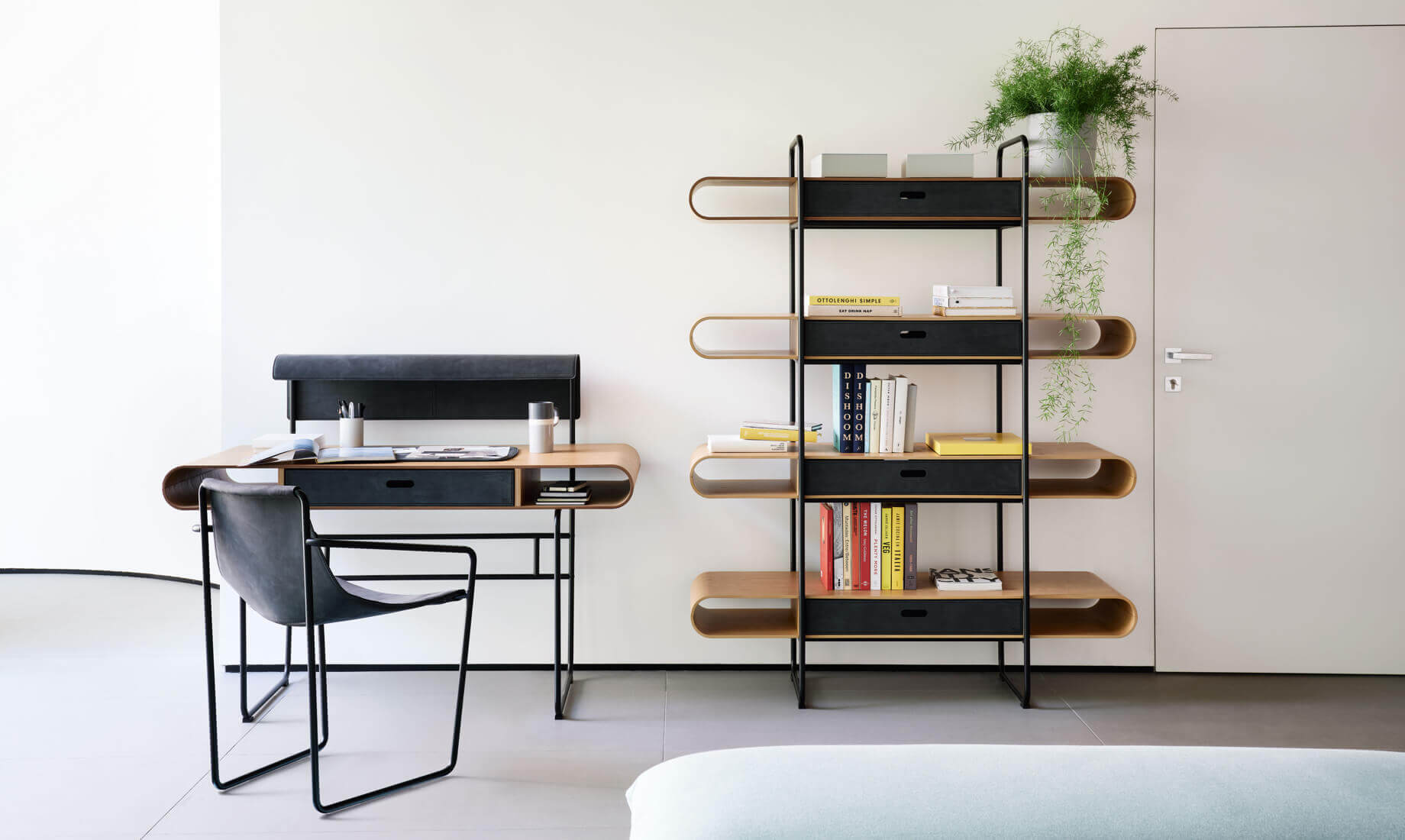 Desk with integrated light, armchair, and wall bookcase from the Apelle collection, designer Beatriz Sempere.
In recent months we have discovered the pleasure of carrying out the job we love in the safest and most peaceful place we know. And this new way of living and working has inevitably led us towards new ideas and opportunities.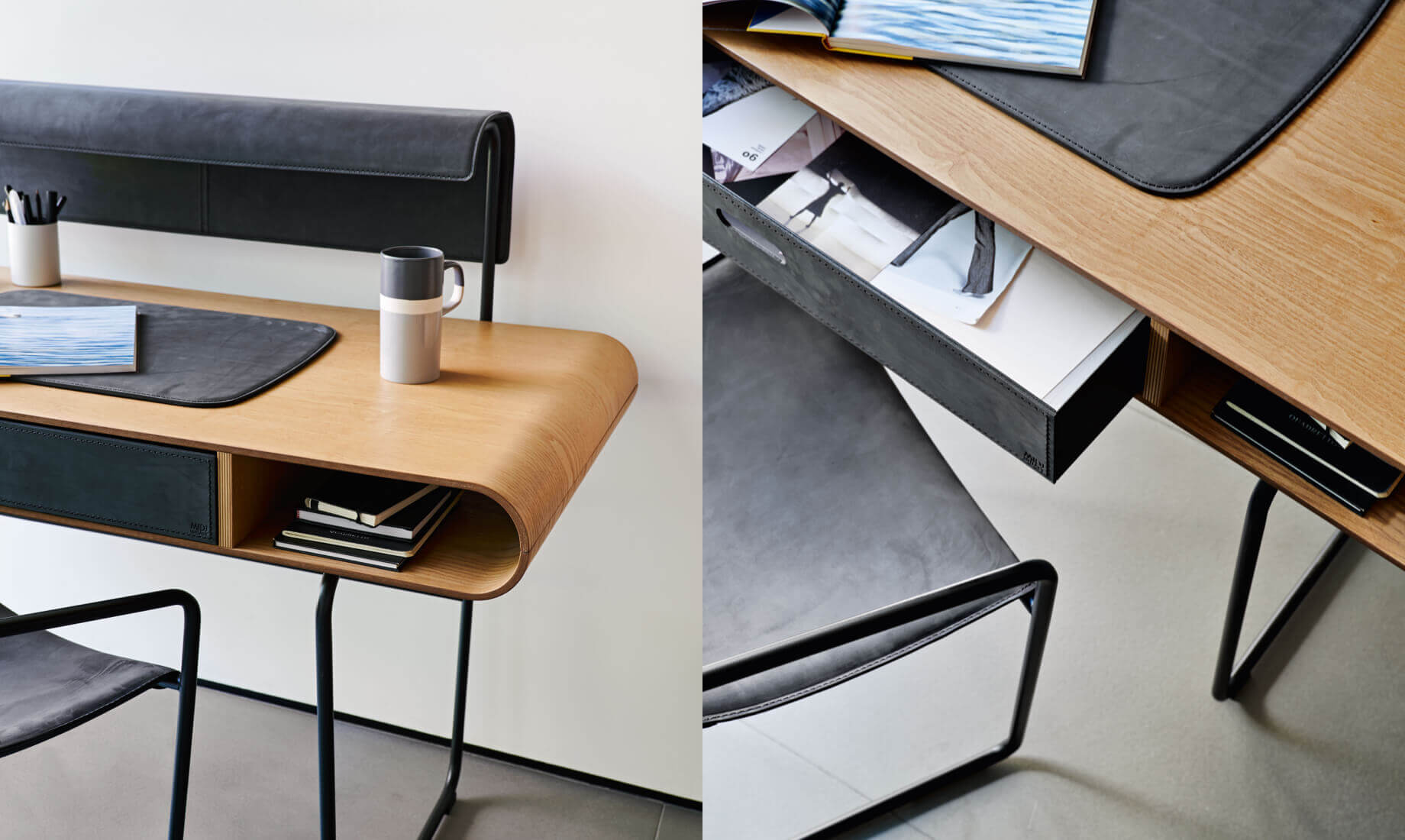 Apelle desk with pull-out drawer, leather or Tuscan leather hood with integrated LED lamp. Designer Beatriz Sempere.
That's when we started imagining and transforming living rooms, kitchens, and bedrooms through new eyes and with a pinch of imagination. What it takes to look at environments in a more creative way.
We realized that beyond the relationship between worker and manager, what was changing was also the way we use common tools. In short, our domestic spaces have turned into a place where private life and work combine in perfect harmony.
For example, our living room offers moments of relaxation: it's where we have a seat and read a book or watch a movie. However, the pleasant environment also allows us to work with greater tranquility and concentration.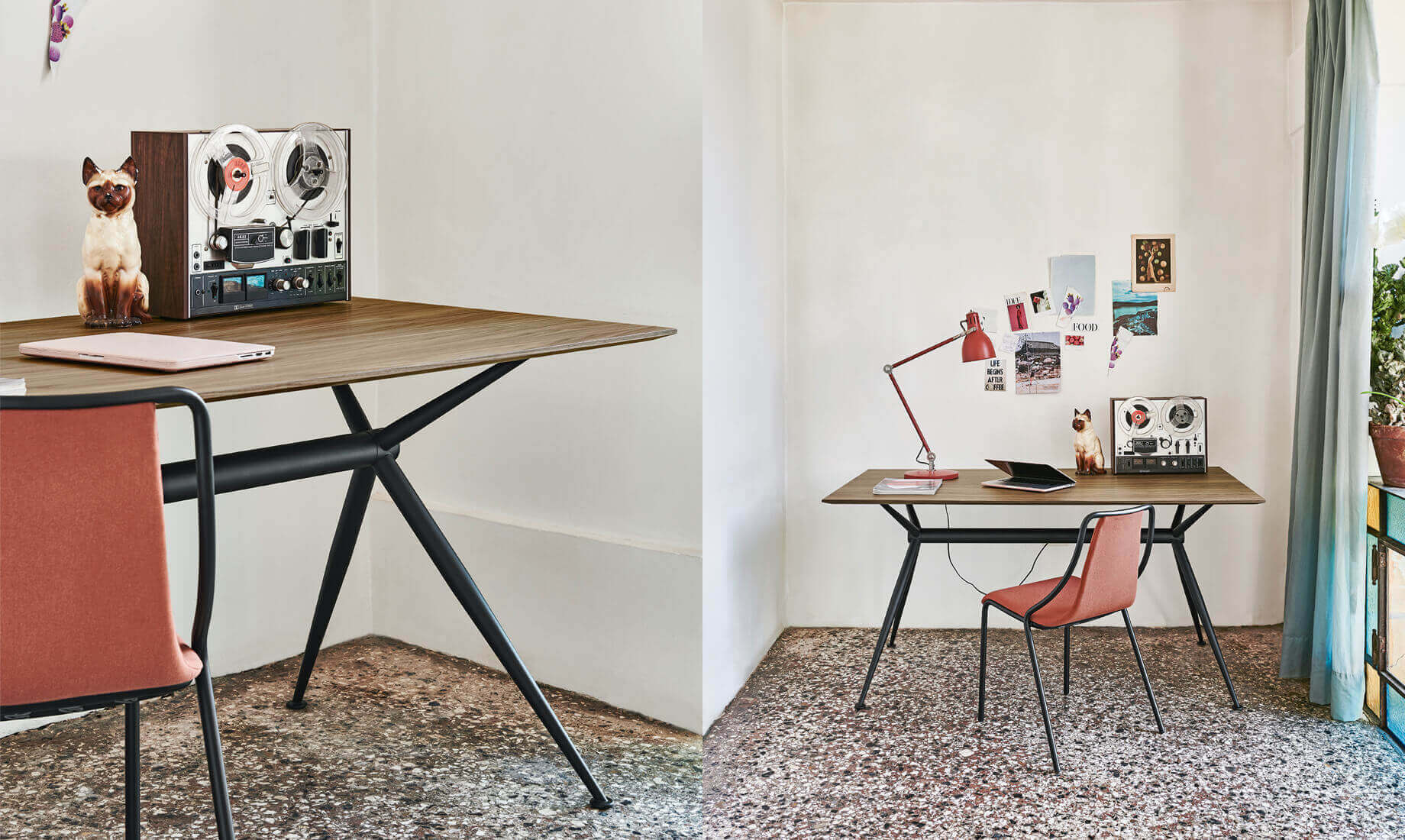 Our Brioso table, with a wood or glass top, turns into a functional desk when necessary.
According to the Digital Innovation Observatories in Milan «Smart Working is a new managerial philosophy based on offering people flexibility and autonomy in the choice of spaces, times, and tools to use.»
This is exactly why we believe that furnishing elements and the need for wellness in our own homes are of great importance.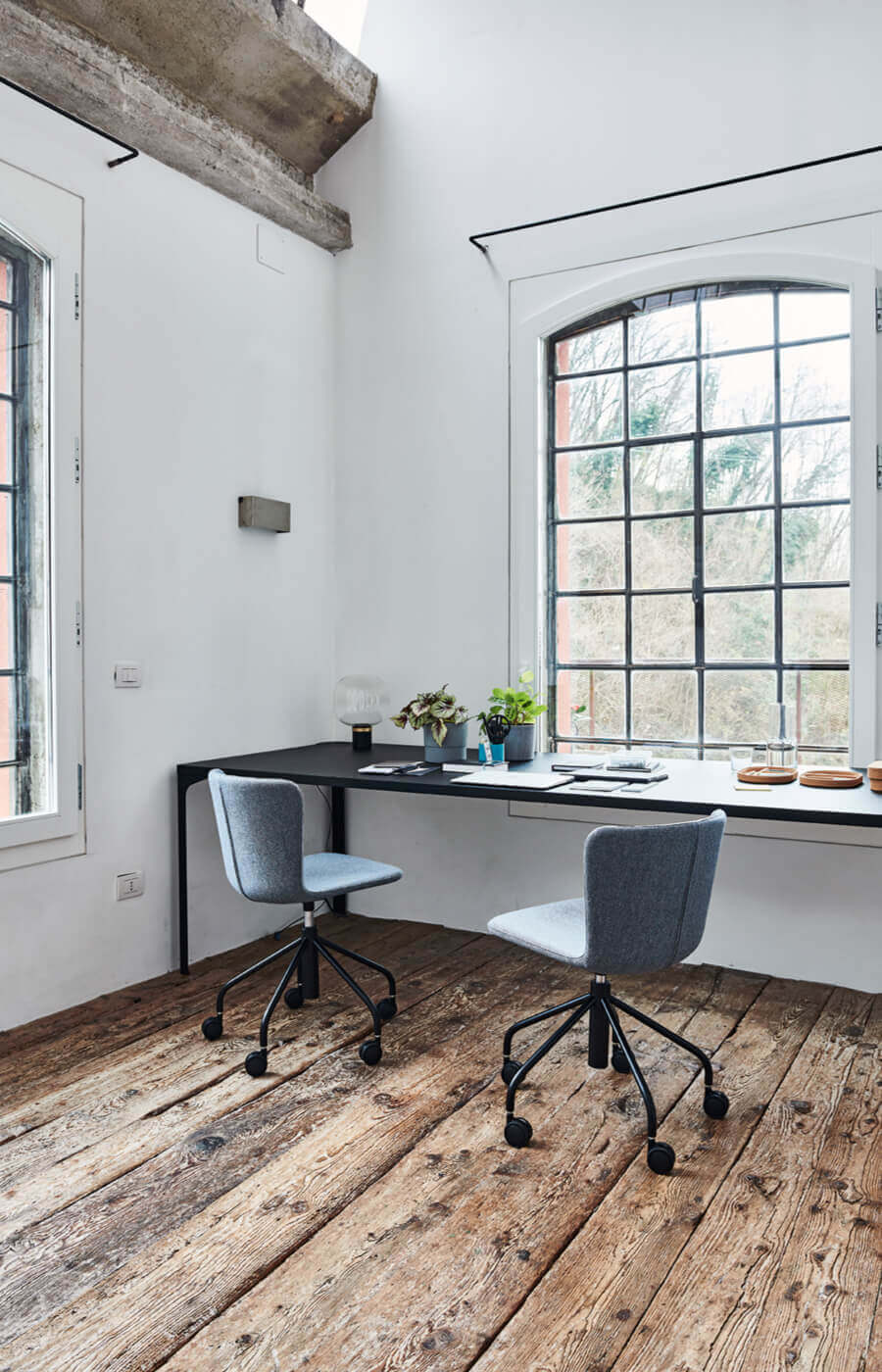 Calla swivel chair on wheels and adjustable in height. Designer Fabrizio Batoni.
Home Office? Let's meet interior design professionals
To answer some questions regarding the still very contemporary home office topic, we met architects Silvia Pedron and Nicola Nanut from Oxsimoro Architetti studio.
Homes have ever smaller spaces, especially in large cities. Is this an obstacle or a resource?
«In recent years, people have imagined living areas as unlimited open spaces, generous walk-in closets, bathrooms as spas, in a direction that is inversely proportional to today's homes.»
«When we can't turn an entire room into a study, we have to cut out a new space. We transform a corner from occasional to continuous use, organized and functional, but also pleasant and private in its small size.»
Where do you start to create a perfect office corner inside a home?
«Customers require functionality, ergonomics, organization. And we add the importance of the atmosphere, the pleasantness of being, light and color, to create a comfort zone that stimulates productive work.»
A new way of perceiving and experiencing space
Proceeding from these premises, we felt the need to rethink domestic spaces by adding new flexible furniture solutions that create functional workstations even where we didn't think it would be possible.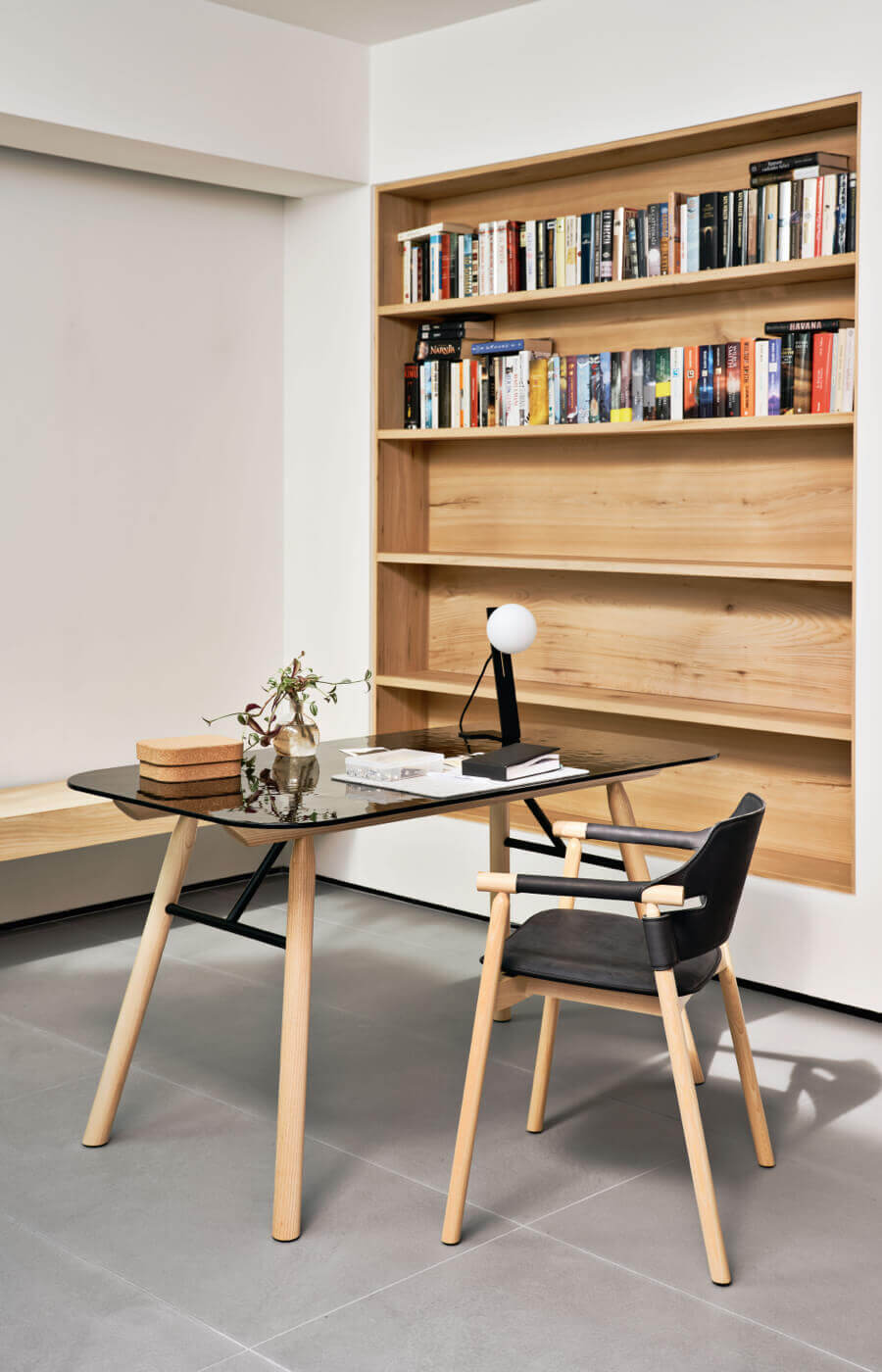 Desk with glass top and armchair from the Suite collection, designer Atelier Nanni. Suspense table lamp with direct diffused light.
Furthermore, our wide selection of finishes, fabrics, and leathers allow to customize the elements to maintain continuity with any existing furniture.
In short, 2020 allowed us to understand even more the importance of feeling good at home, leading us to develop dynamic furnishing solutions capable of creating a new, private, normality.