Moonlight table
Published on 08/04/2016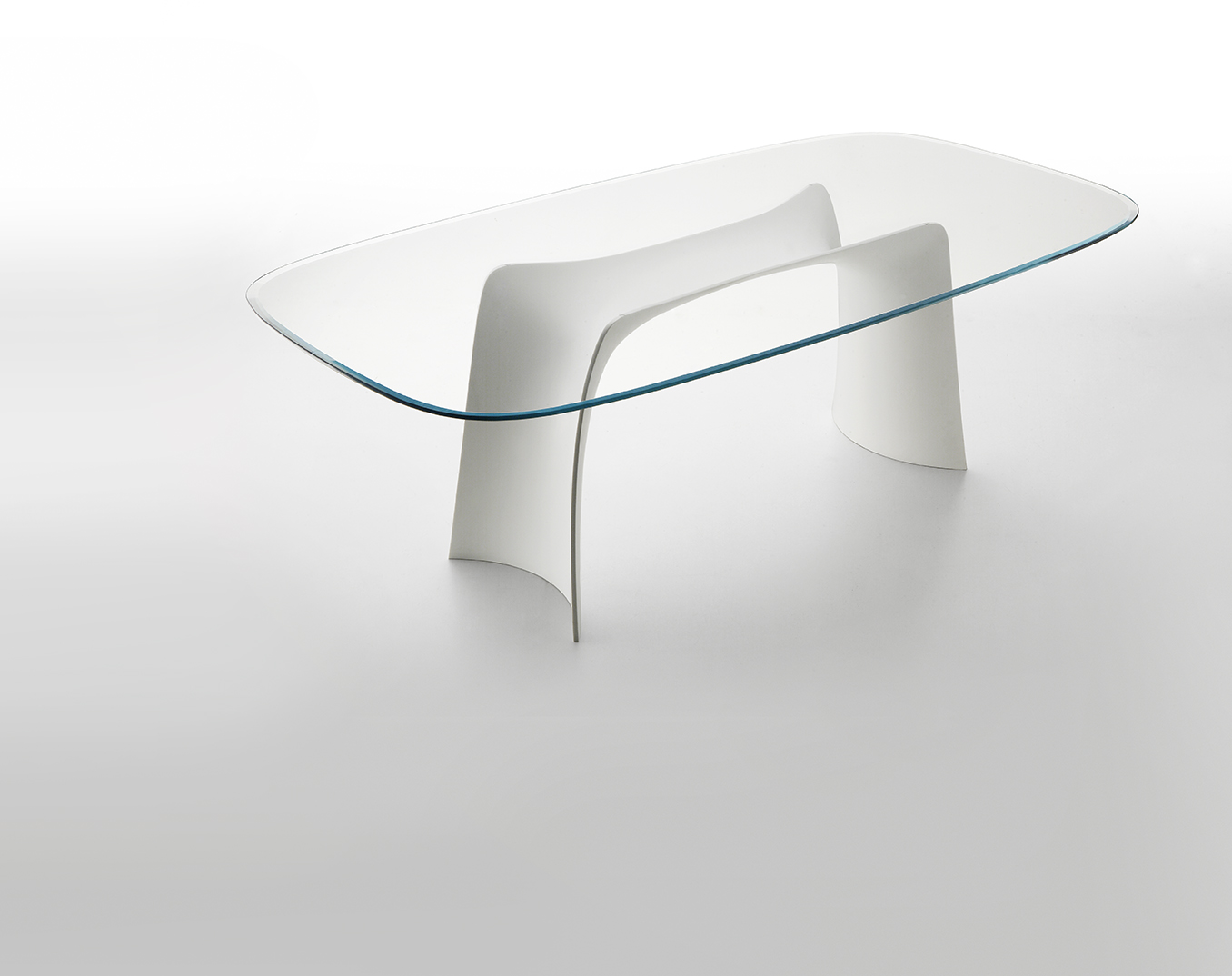 How is it possible to give a table a soft design, keeping it at the same time solid and versatile? We explored the universe of materials and stolen from the bathroom world a hard substance like stone but natural and warm to the touch that makes Moonlight the perfect table to complete the living spaces such as the home office. .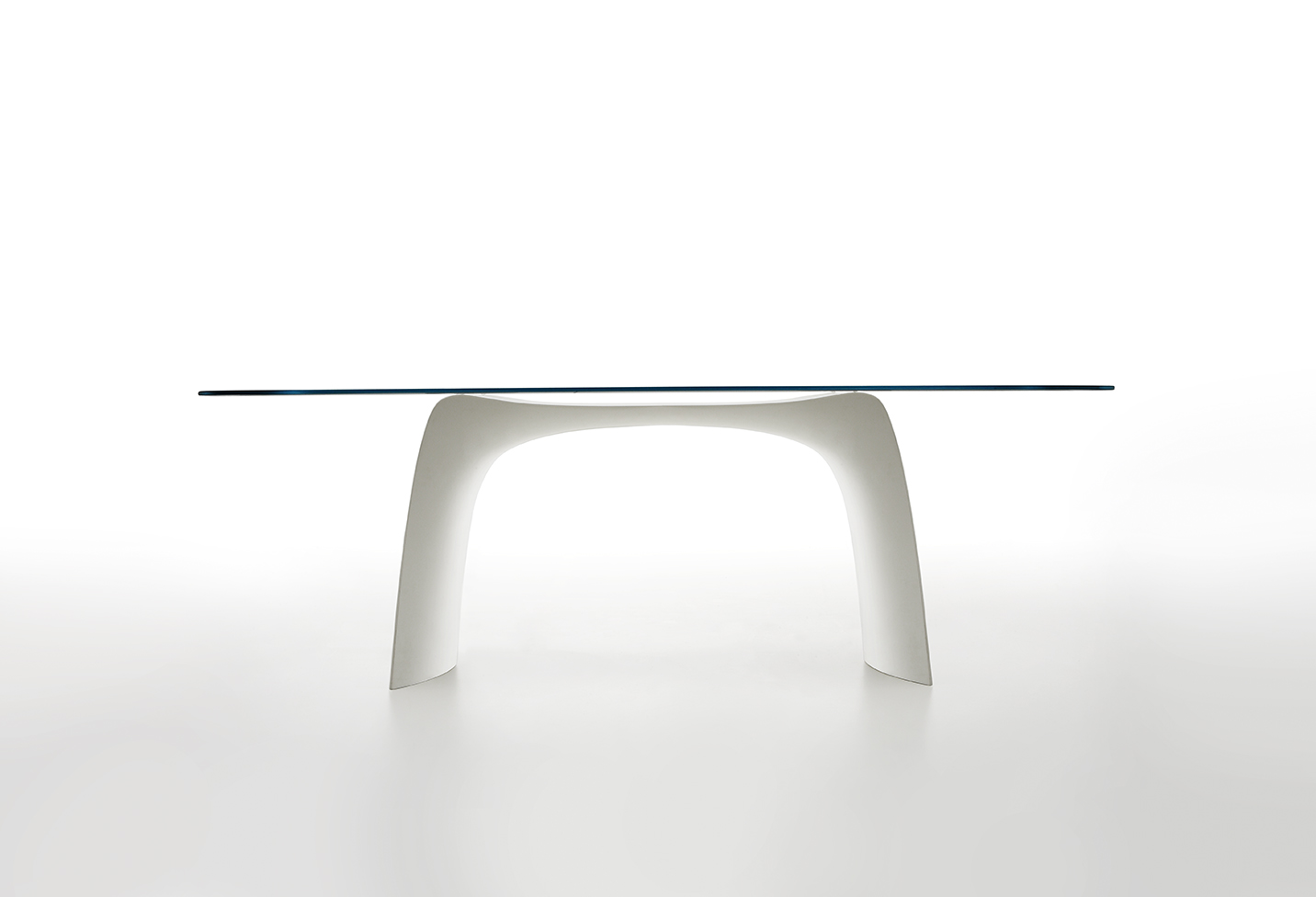 The table base of Moonlight is in Corian®: this almost lunar material, is composed of two-thirds of natural minerals (ATH: Aluminum trihydrate) and by a small percentage of high-strength resins. This composition gives the Corian® some exclusive special feature: the absence of pores, antibacterial without any kind of additive, hardness, strength, low maintenance, durability, and repair and cleaning easier: you can just use an abrasive pad to return the material to its original beauty.
With Moonlight Midj nod to nature: Corian® is an environmentally friendly, recyclable material at 100% .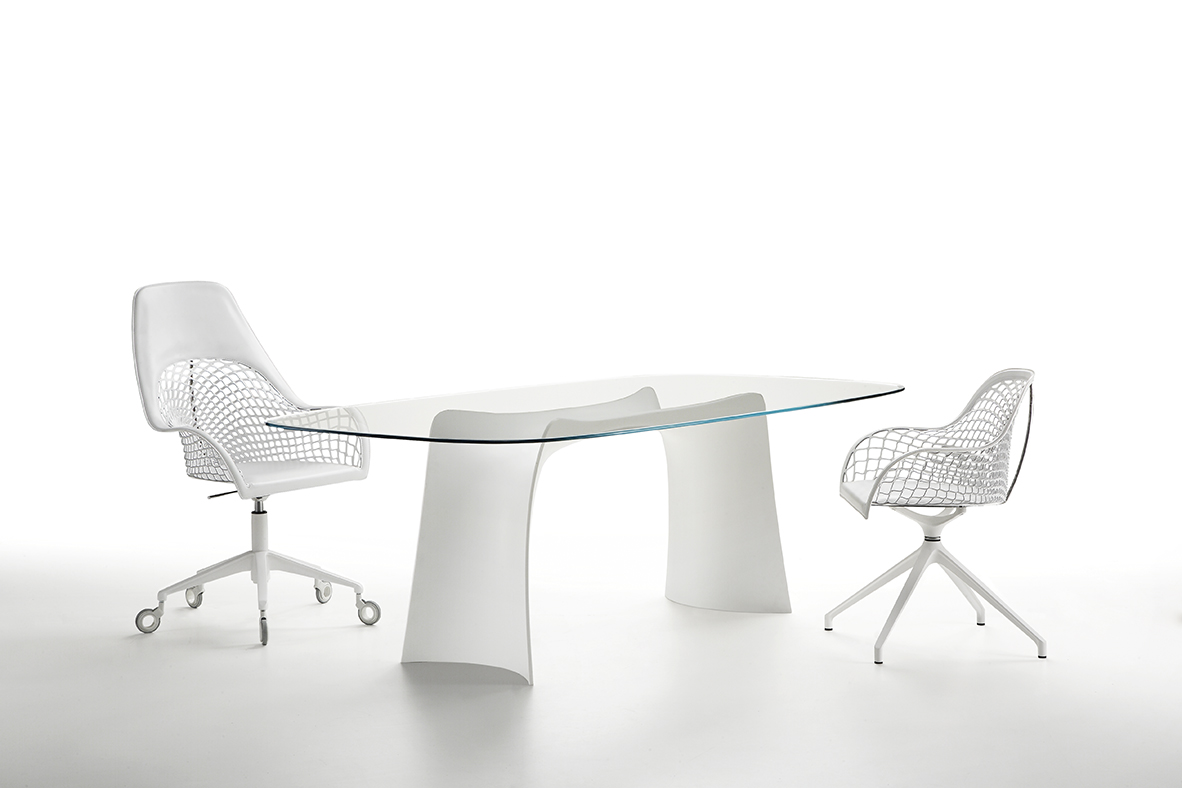 Moonlight is a fix table available in the followind dimensions: 120x120 cm; 200x100 cm, 220x116 cm.