High Point Market fall 2015
Published on 15/10/2015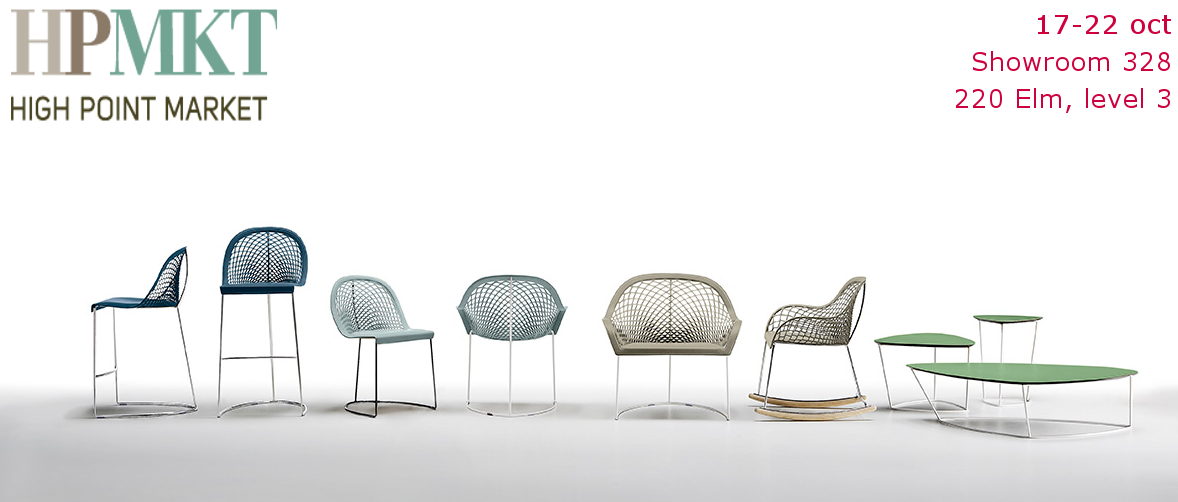 High Point Market week is coming!
For impact, energy, excitement, and sheer size, no other show matches the High Point Market.
Come and see our soft design at 220 Elm, showroom 328 in High Point - NC from 17th to 22nd October 2015.
Special event Sunday, October 18, 2:00 PM 3:00 PM 220 Elm, Leif Petersen Showroom 328:
"Growing your design business - Determination meets automation"
Feeling overwhelmed with too much to do yet not enough design business? Look to the big companies for answers. See what the big guys are doing that smaller companies can easily emulate. The secret: automation. Bigger design firms have systems in place to get more leads, target their marketing and social media, attract their best clients effectively and do phenomenal customer service that directly affects their rising sales. Join us as we share those big company secrets to help you sell everything from design time to designer sofas. Learn how to use the same secrets the big companies use to grow your sales, get organized, and save time.