The memory of Enzo Mari
Published on 22/10/2020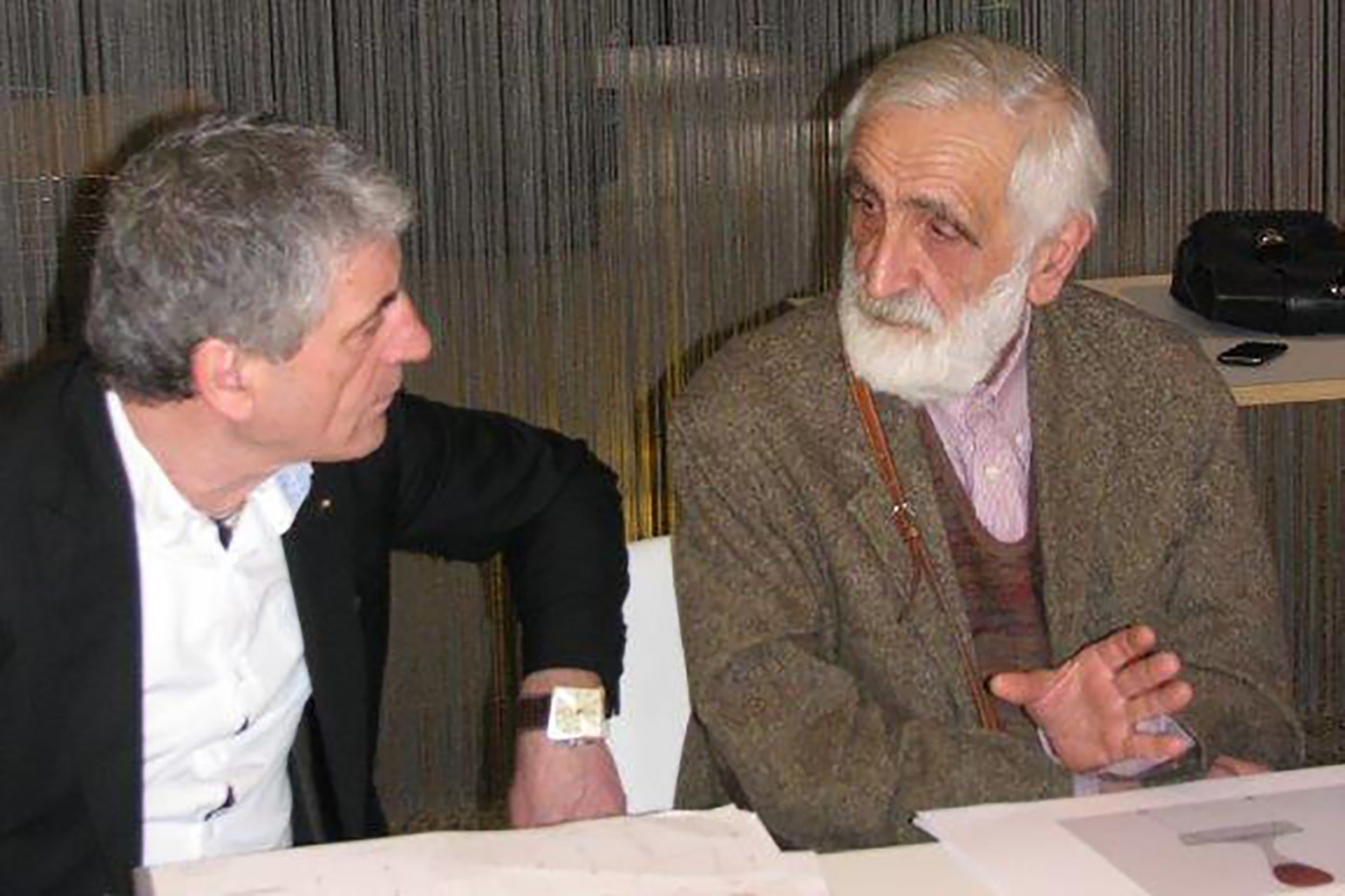 "I met Enzo Mari in his home in Milan. I wanted to meet him because at that time we were organizing the Brunetta award for young design talents and we had identified in his figure an excellent president for the jury who would be responsible for judging the projects.
I remember arriving in a rather dark, almost gloomy house. He took me to a large room where all the models he had designed during his career were collected. In that vaguely chaotic space, the Tonietta chair, my favorite, stood out, surrounded by a confusion of smaller but equally precious objects.
On that occasion, I had the opportunity to discuss with him for a long time. He was a genuine designer, driven by a great passion. He told me that he had had some great disappointments in the course of his career, perhaps even these circumstances have contributed in some way to his Manifesto of Barcelona.
Mari was an authentic enthusiast: when one of his design works was to be presented, he arrived always with work complete of details. This is a very rare aspect. It is very rare that a designer of today is able to conceive from the beginning the details that an industrial product requires. Perhaps due to a lack of manual skills or experiences.
At the end of our meeting he accepted my request, but made it very clear, that his ideas were often against the tide of those of others, and that the rest of the jury would have to listen to what he had to say until the end before expressing any judgment.
We met again a second time on the occasion of the examination of the papers together with the rest of the jury.
Faced with such charismatic figures it is impossible to be indifferent. The apparent simplicity of his creations hides a great knowledge of industrialization processes, but also a great reflection on the use of that object by its owner. I think it influenced me by directing me towards simpler and cleaner lines. Getting to know him was a real privilege. "
Paolo Vernier