Maison & Objet, January 2019, Paris
Published on 07/02/2019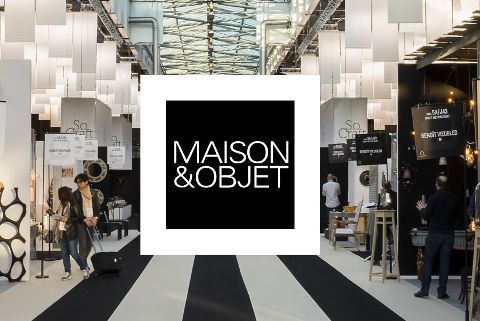 Maison & Objet, the fair in Paris that counted in this year's edition 84,236 visitors from 160 countries, hosted Midj for the first time from January 18th to 22nd as an exhibitor of the winter edition.
Each edition of Maison & Objet explores a different stylistic trend. In this edition, we noticed a move away from the Scandinavian interior style and an approach to Art Déco inspired furniture, of which Paris has always been the capital. Minimalism has temporarily given way to French elegance characterized by boiserie, furnishing objects, warm and vibrant colors.
Our Stand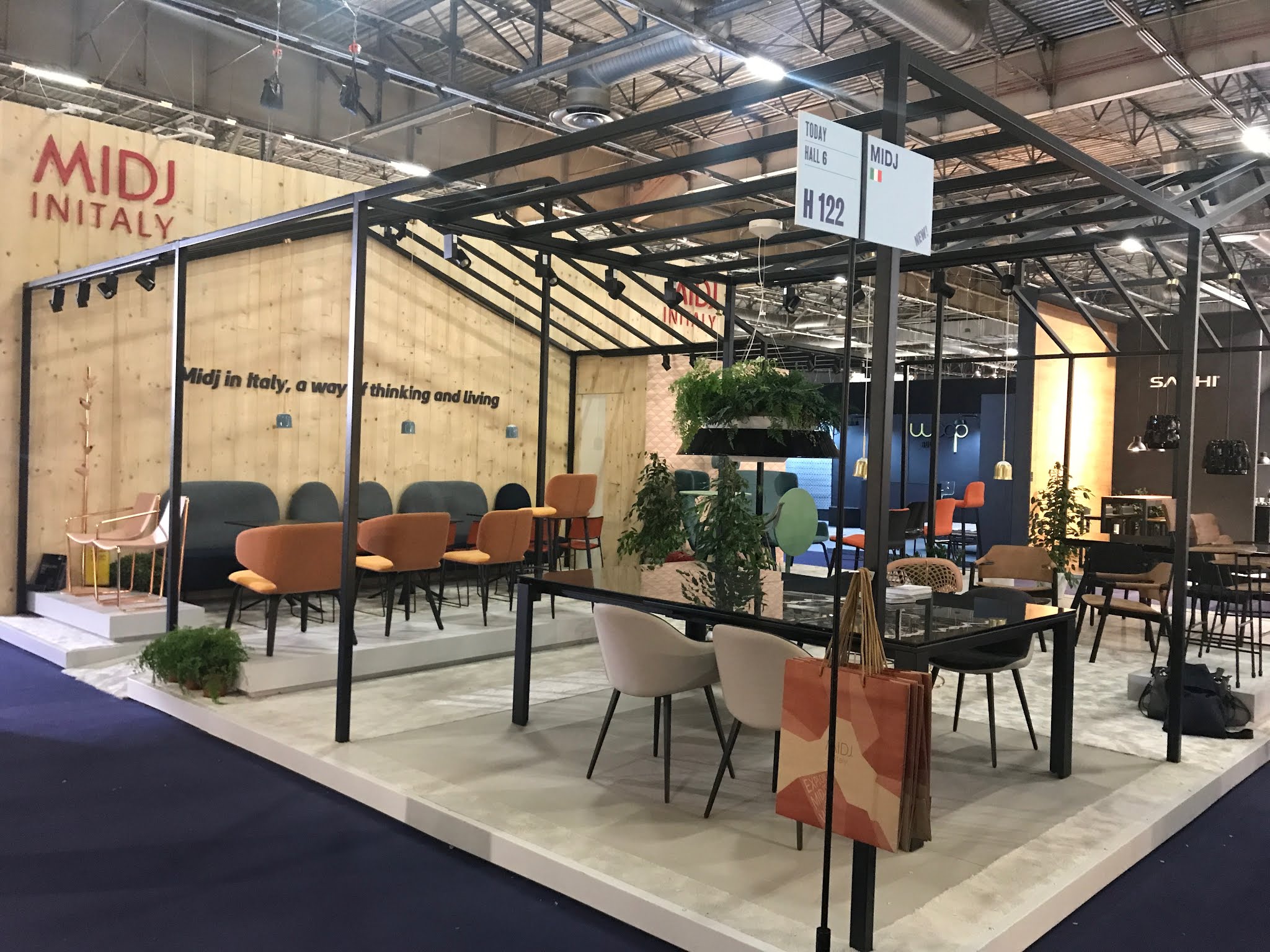 Starting from its name, Maison & Objet embodies the concept of maison (home), and we at Midj wanted to tell the story of a warm and cheerful living style. Our stand was positioned in Pavilion 6 - Today, the sector dedicated to home furnishings. Our stand was characterized by metal frames shaped like small houses which made a small roof under which a colorful and welcoming environment was recreated.
Landscape collection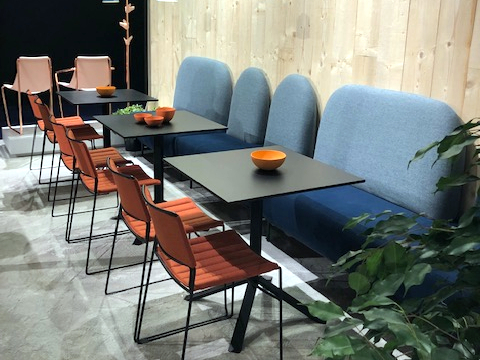 On the occasion of the Maison & Objet, we presented the exclusive Landscape collection designed by Millim Studio designers. The Landscape collection is a system of padded benches for bars and restaurants. The bench system is composed of linear seats, corner seats, and backrests that can be fixed together to obtain a variety of solutions. Landscape can be configured as a sofa and does not require a wall-mounted support.