Sempere#Poli Design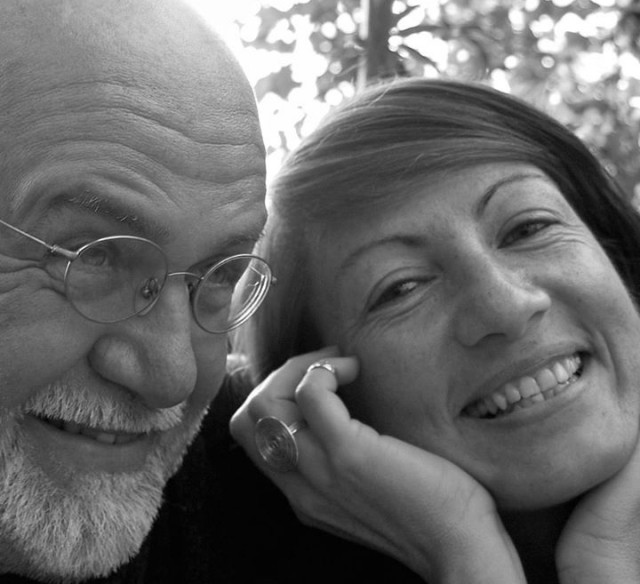 The collaboration between the young Spanish designer and the experience of Prof. Franco Poli is born a new creative reality: Sempere# Poli Design.
Beatriz Sempere, Industrial Designer, born in Valencia in 1975, her experience is thus enhanced through attendance at art galleries and companies harmonizing her artistic personality and rendering her more sensitive towards a romantic line and, at the same time, both modern and balanced. A choice of basic materials and the intuition of colours often used to revive vintage forms is fundamental. For Beatriz, design may be defined as expression, visual communication, and an aesthetic language with the purpose of creating spaces where the man always takes the leading roll. Therefore, her creations are additions that contribute to the formation of a balanced and comfortable atmosphere, causing the coexistence between old and new, past and future, through a succession of forms and meanings. Captivating is her ultimate purpose, and tries to achieve it by constantly designing seemingly diverse objects, although combined by their own nature and adapted to a kind and functional technology. Beatriz addresses to a heterogeneous public still maintaining a design of austerity.
Franco Poli, designer born in Padua in 1950 is a long experience freelancer. From 1977 he works with Bernini spa as artistic director, in 1986 he works with Poltrona Frau and in the same year he opens his own studio in Venice and he starts the activity of visiting professor at U.I.A. University in Florence, C.N.R. and Polytechnic University in Milan. In 1989 Franco poli is a design teacher at Venice's School of Fine Arts. From 1988 and 2010 he hold many conferences about design in a lot of cities: São Paulo, Quito, Tokyo, Los Angeles, Mexico City, Miami and New York. From 1995 one of his models is showed at te permanent collection od Denver Art Museum". In 2007 he wins the "DesignX, Australian Design Award", in 2005 and 2007 he wins the "Good Design Award" of Chicago Atenaeum. In 2008 he is advised at "XXI Compasso D'Oro" with his collection LOOM.
Beatriz Sempere's serenity and Franco Poli's experience creates a fine and functional design. For Midj they sign the Guapa collection.