Midj & Una Montagna di Libri literary festival
Published on 22/10/2015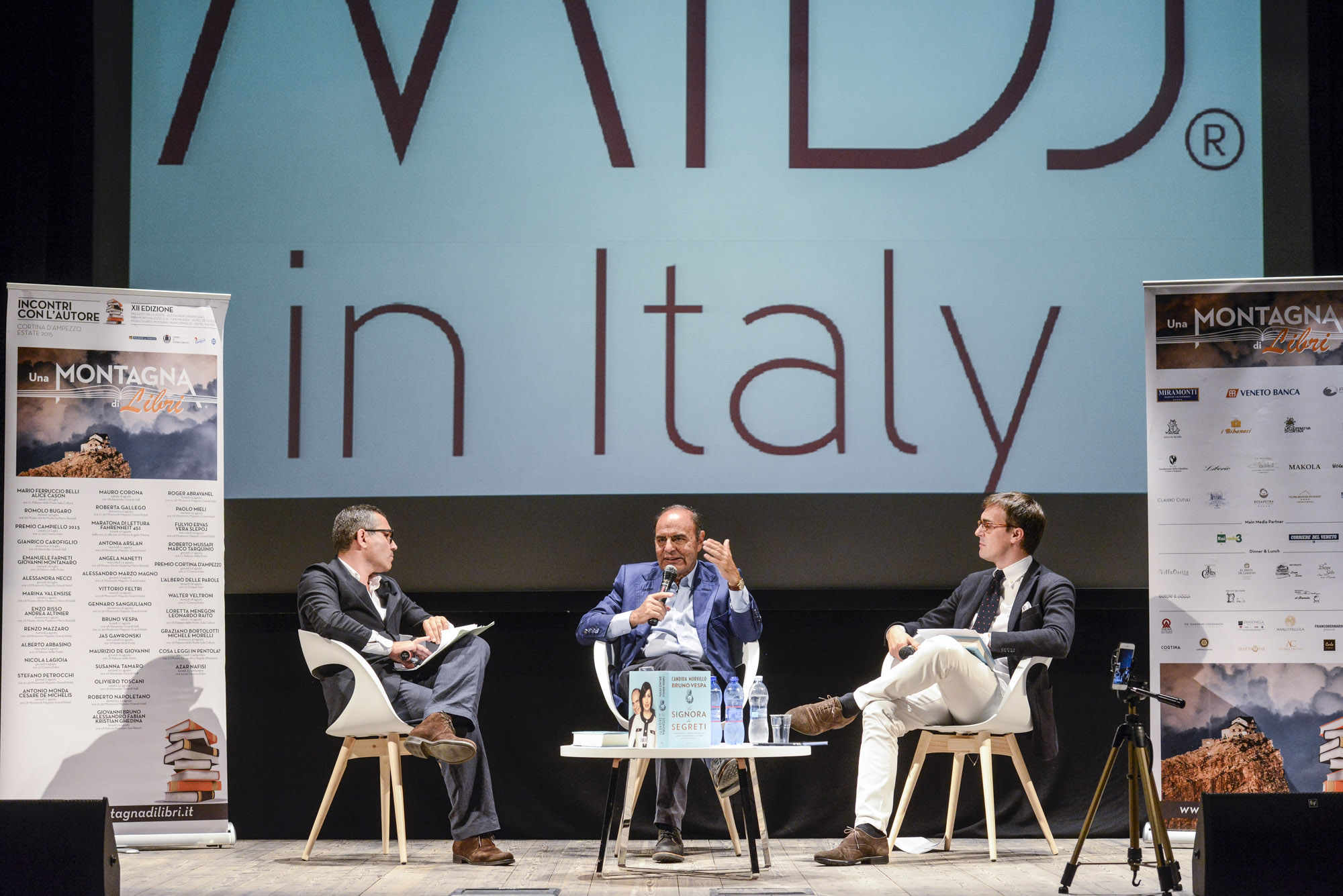 Raff, Dj and Ciak on stage for the XII edition of "Una Montagna di Libri": literary festival focused on culture, made of fifty meetings along the summer of Cortina d'Ampezzo (Italy), from July to September.
Una Montagna di libri this year took for the first time in Cortina the unique Azar Nafisi's voice, the Iranian narrator who has enthralled the world with the best-seller Reading Lolita in Tehran. The public came across the unique stories of a master of Italian literature as Alberto Arbasino; it leafed through the pages of the best narrators of novels such as Susanna Tamaro, Gianrico Carofiglio, Mauro Corona, Antonio Scurati, Antonia Arslan; it interrogated the protagonists of actuality as Oliviero Toscani, Paolo Mieli, Bruno Vespa, Vitorio Feltri, Roger Abravanel, Gennaro Sangiuliano; it met the five finalists of the Campiello Prize, in a single afternoon, and the winner of the prestigious Premio Strega.
Special event for the new film by Walter Veltroni, "Children know": a documentary made by interviews to 39 children between 8 to 13 yesr old.