The new Bubble upholstery
Published on 13/06/2016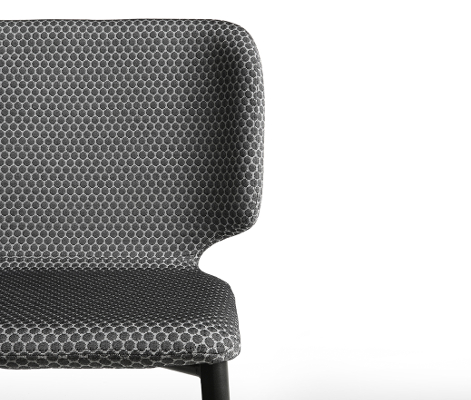 We want to make unique the living and the community spaces, so we have introduced in our samples set the new Bubble fabric: it's a polyester fabric, soft and comfortable, able to capture the look and embellish the padded complement.
The fabric is worked with special jacquard looms that create an unusual relief effect of a rich tactile and visual suggestions, also it offers the most advanced technical performance provided for in the contract field: easy maintenance and cleaning, resistant to tearing and abrasion, and stands for color fastness to rubbing.
Bubble is available in 14 colors ranging from beige neutral tones to bright colors such as yellow and orange that recall the atmosphere of the 70's. Bubble can be applied to any model of chair, armchair, lounge or upholstered stool.