Ola collection
Published on 09/04/2016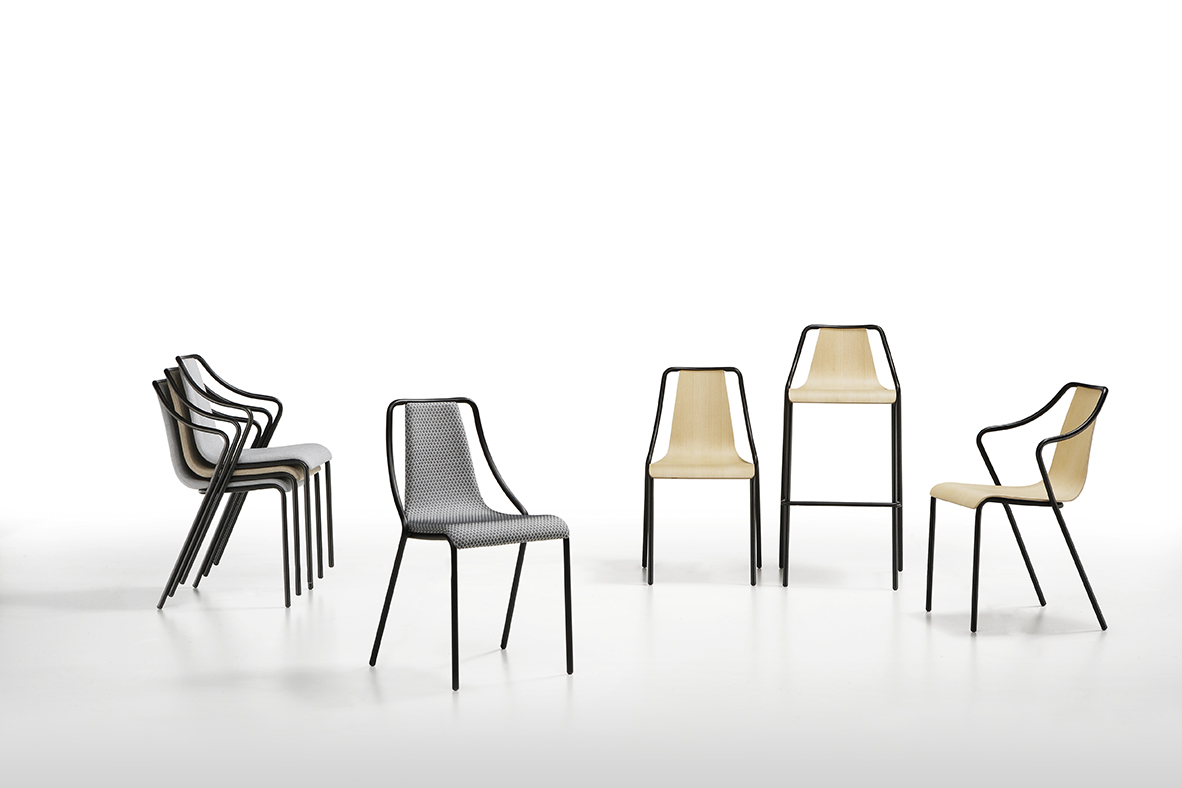 Ola collection is heavily inspired by the urban style: a style to customize with furnishing elements in contrast to each other: modern armchairs with vintage tables for living room, chairs and tables from different epoches in the kitchen, ranging from minimal design with some contemporary design intrusion here and there.
In Ola collection live two contrasting to each other souls: on one hand the solid metal tube, but soft in its forms, supports and protects the shell available in many materials.
The collection is composed of chair, armchair and stool, all stacked up to 4 units.
The version with polypropylene shell is suitable for external use.