The Cravatta chairs by Midj for the italian showman Renzo Arbore
Published on 21/12/2015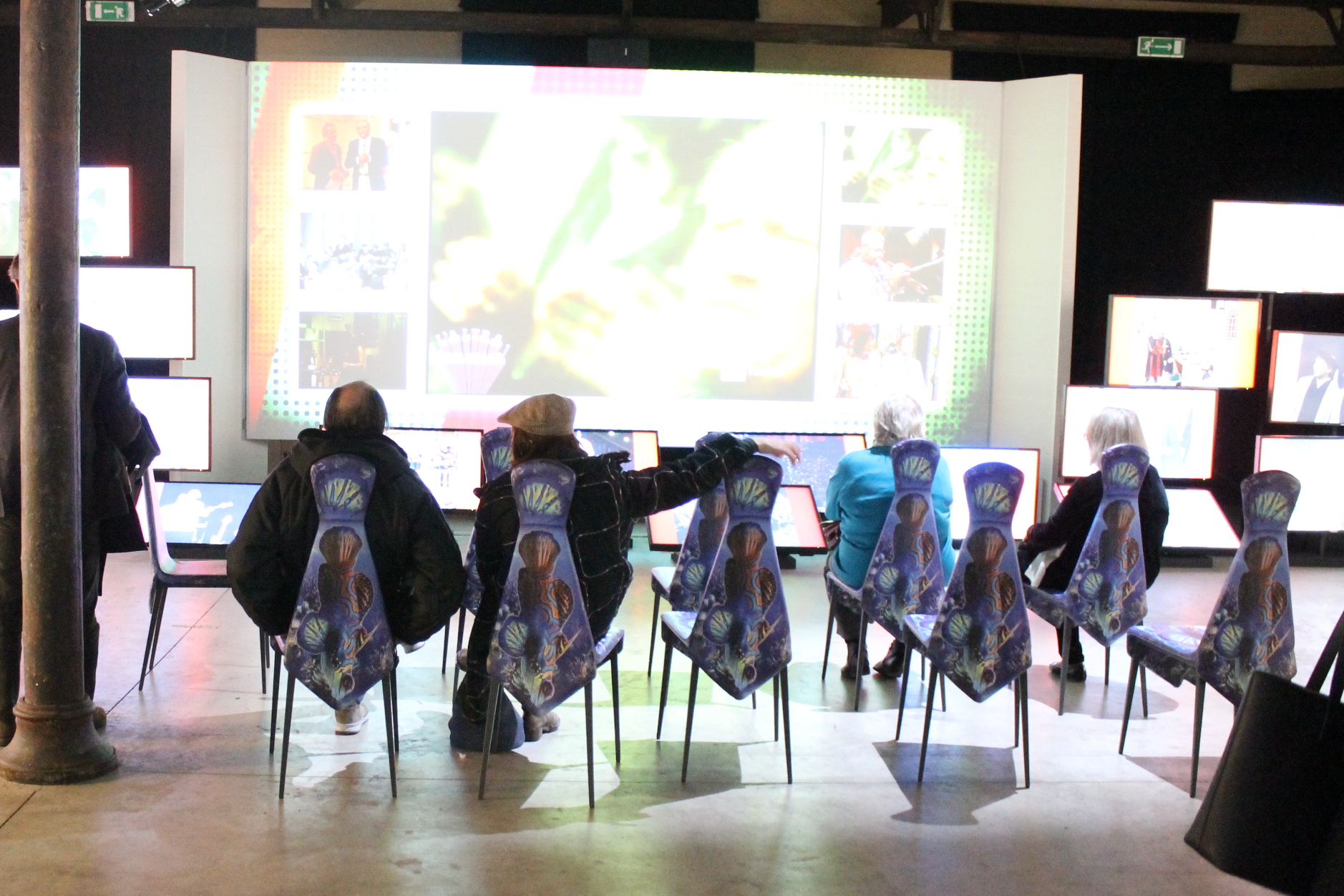 From December 19, 2015 to 3 April 2016 will be open to the public a major exhibition dedicated to Renzo Arbore, at the fifty years of his career, his television and radio programs that have so strongly influenced the television history and customs of our country; in the exhibition spaces of Pelanda at Macro Testaccio, Rome.
In this extraordinary context Midj has created a particular chair model startung from a design of historians scenographers and Arbore's friends, Alida Cappellini and Giovanni Licheri (formerly designers for Midj): the chairs Cravatta; an unique object created in a limited edition with grafite painted steel structure and seat and back upholstered in ecoleather printed with drawings of cheerful ties that Renzo Arbore customarily uses.
Precisely Alida Cappellini and Giovanni Licheri draw the layout of the exhibition that not only puts in value the exhibits, but is able to welcome visitors as you are at Renzo's home. Sabina Arbore and Adriano Fabi took care of the documentation and research materials. The direction and editing movies is headed by Luca Nannini.
Promoted by Roma Capitale - Superintendent Capitolina Cultural Heritage, the show is produced by Civita in collaboration with RAI (the major Italian Tv distributor) and with the contribution of RAI Teche. Media partners: RAI 1, RAI 2, RAI 3, RAI Culture, TGR, Radio RAI 1, RAI Radio 2. The show then moves to the city of Naples and Milan.