We are ready for Stockholm Furniture & Light Fair
Published on 27/01/2020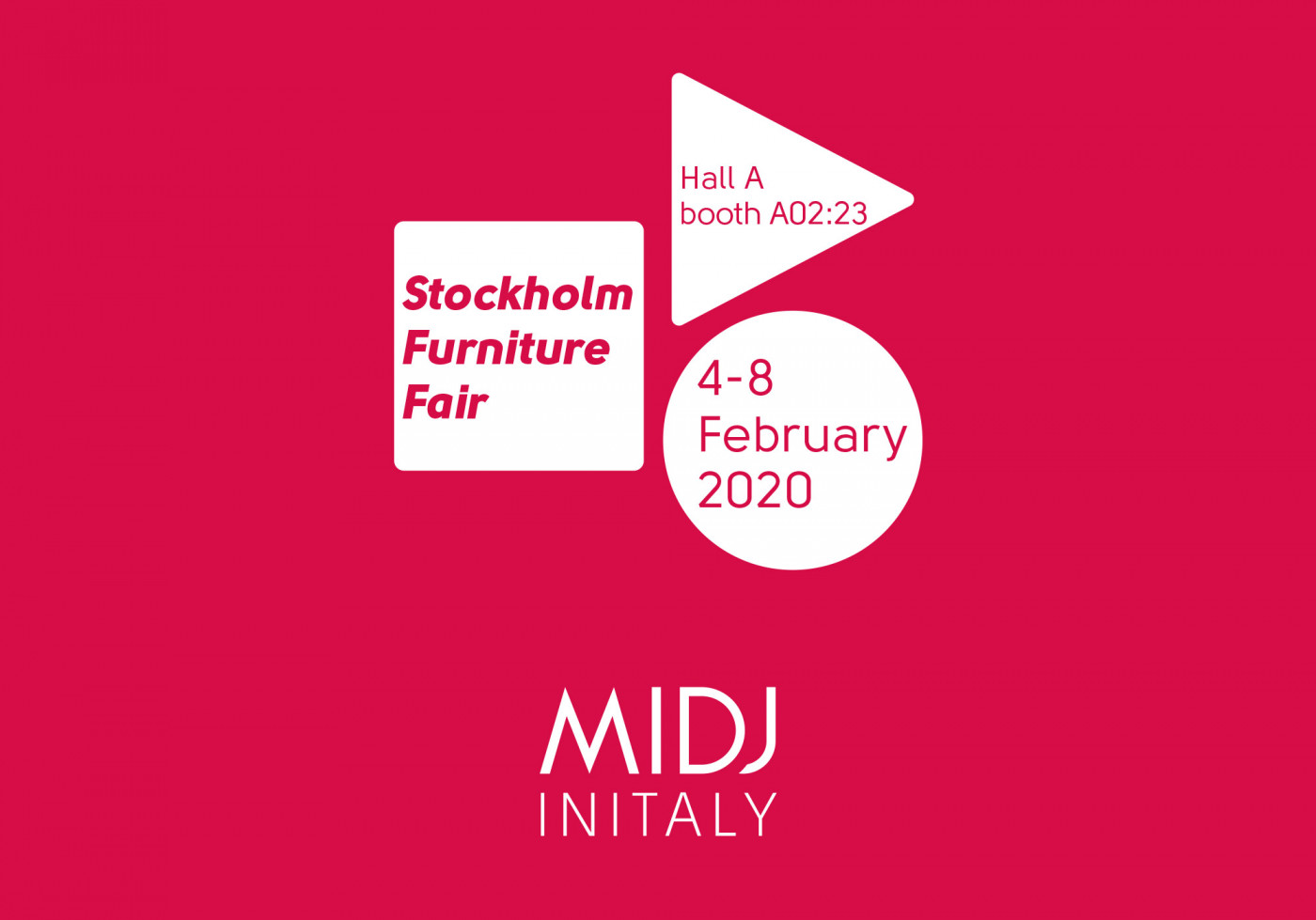 Prepare for an immersion in made in Italy through our furniture products for bars and restaurants. Explore our stand at Stockholm Furniture & Light Fair and discover design chairs, office tables, coffee tables, counter stools, lounges and much more.
Stockholm Furniture & Light Fair
Mässvägen 1, Älvsjö, Sweden
4-8 February 2020
H 9:00-18:00
Hall A booth A03-23 / GM Promotion
Armando Collection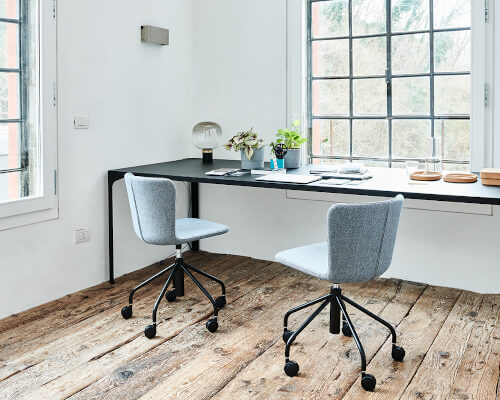 Armando table, design by Studio Balutto Associati. Calla chair, design Fabrizio Batoni.
Armando is a rigorous and elegant design office table. Its minimal design consists of four legs that supports a top which can reach the size of 290 x 100 cm.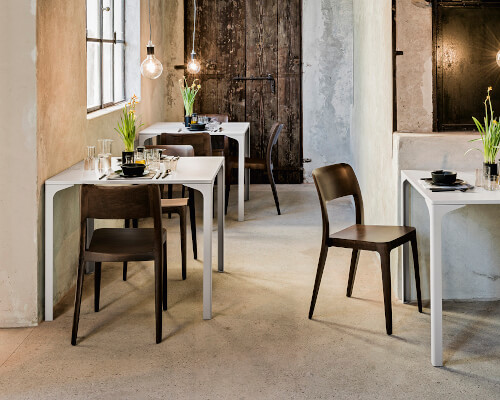 Armando table and Nenè chairs, both design by Paolo Vernier.
If you are looking for inspiration for choosing the perfect restaurant or bar tables to express your style, Armando also finds application in these locations.
The dimensions of the tables range from 80x80 cm up to 290 cm and are available in plain white or black.
Browse the gallery and get inspired.
Strike collection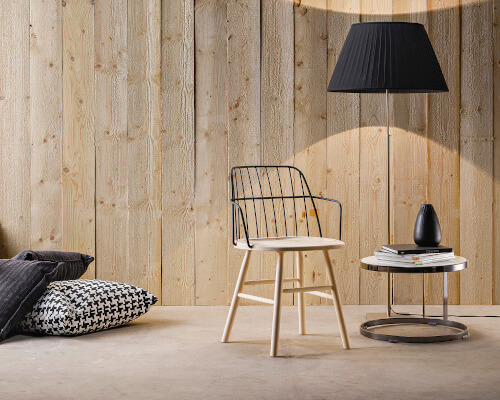 Strike collection, design by AtelierNanni.
AtelierNanni designers were inspired by the warmth of wood, a constant element of the Scandinavian style, to design the Strike collection. The collection consists of a chair, an armchair with armrests and stools in the version for bars and domestic barstools.
Discover the Food Garage project where Stike armchairs have been chosen for the furnishing of this comfortable restaurant.
Apelle collection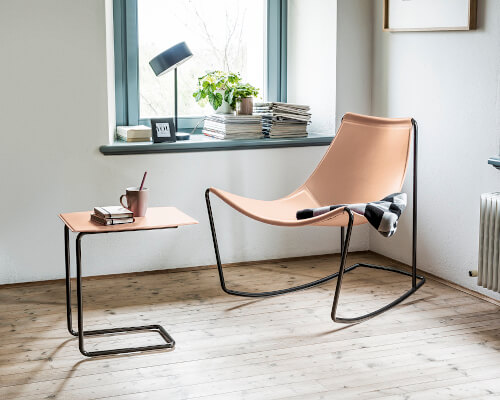 Apelle rocking chair and coffee table, design by Beatriz Sempere.
Apelle, the iconic collection designed by the Spanish designer Beatriz Sempere, will be exhibited in the lounge and armchair versions. The minimal shape of the collection interprets the warm Scandinavian design in a colored key, opening up new furniture options.
Apelle was recently chosen for the furnishings of the refined restaurant of the "L 'Arbre Blanc" building in Montpellier designed by the studio of the archistar Sou Fujimoto. Inside the "L'Arbre" restaurant and panoramic bar, Apelle chairs and stools maintain the visual continuity and consistency of the furnishings.
Discover the project here.
Guapa collection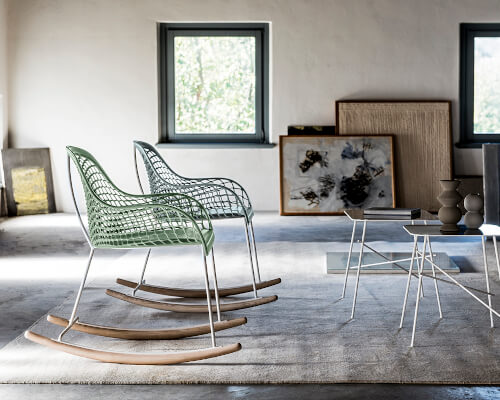 Guapa rocking chiar, Sempere#Poli design.
Hide is the main element of the Guapa collection. This series consists of hide chair, armchair with armrests, lounge, stools, design rocking chair, office chair, floor lamp and coffee table. Its distinctive character is the particular mesh processing of the hide that distinguishes each element.
Guapa is an elegant chair that finds application in environments such as restaurants, pubs, waiting rooms and offices.