The Pippi collection awarded with the Good Design Award 2019
Published on 19/12/2019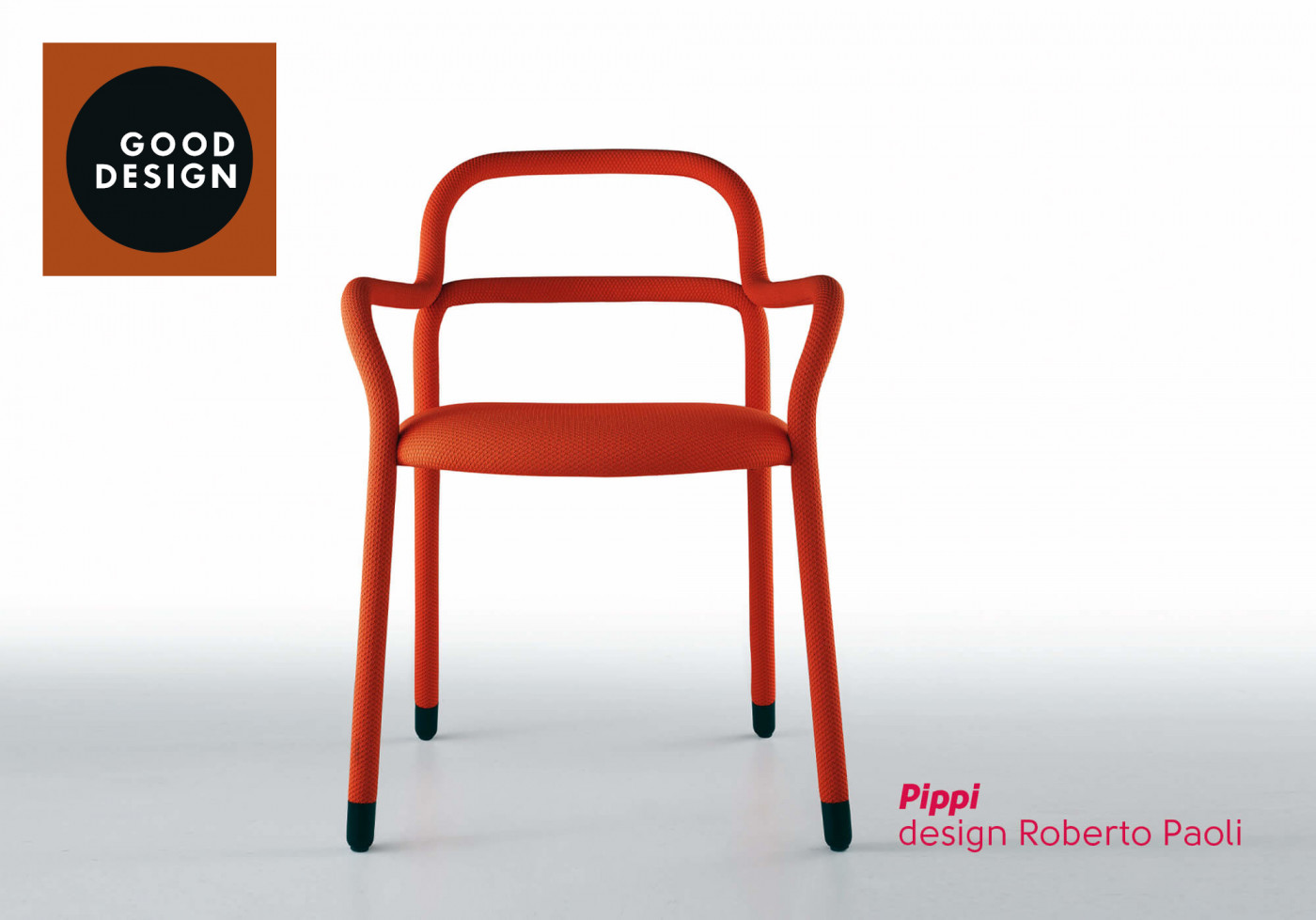 Pippi is also among the winners of the Good Design Award 2019, the prestigious American competition that has reached the 69th edition this year. The Pippi collection was awarded in the "Furniture for office and residential spaces" category.
A qualified international jury met in Los Angeles and New York to examine the candidate projects and applied the selection criteria established at the beginning of the competition, such as the rate of innovation and the functional impact of the product.
The jury recognized the innovation and linearity of the shapes as key features of Pippi.
This articulated project stems from the idea of the designer Roberto Paoli: he imagined a chair consisting of a continuous metal tube covered with a lightly padded fabric to give softness to a notoriously rigid object such as metal. Structural linearity continues on an aesthetic level, where it is expresses in the continuity of color and material.