MIDJ official furniture partner of the Udinese Calcio Sky Box
Published on 04/09/2023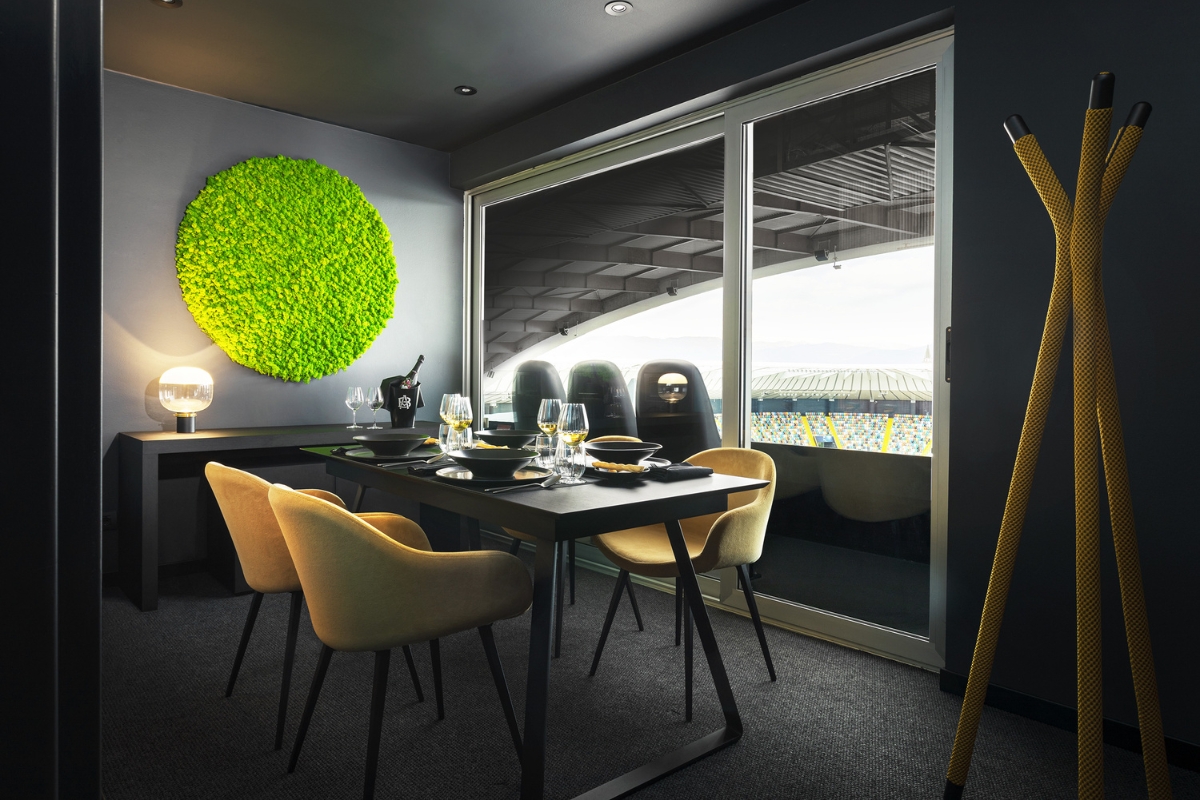 The new Sky Box of the Udine stadium were presented, a project designed by the architects of Studio Architetture Sordina & Torno Partners of Milan with design products by MIDJ.
For the 18 new Sky Boxes MIDJ has provided a selection of design furniture with tone-on-tone or contrasting shades, creating a refined play of colors to obtain a warm and welcoming atmosphere. Among the vast range of products in the MIDJ catalog, the chairs of the P47 and Dalia collections, the Plissé tables and the Pippi coat hangers are the protagonists, modern elements in the construction and which maintain a timeless elegance. MIDJ products can be customized in colors and materials, and an example of this opportunity are the custom products that were tailor-made for Udinese Calcio.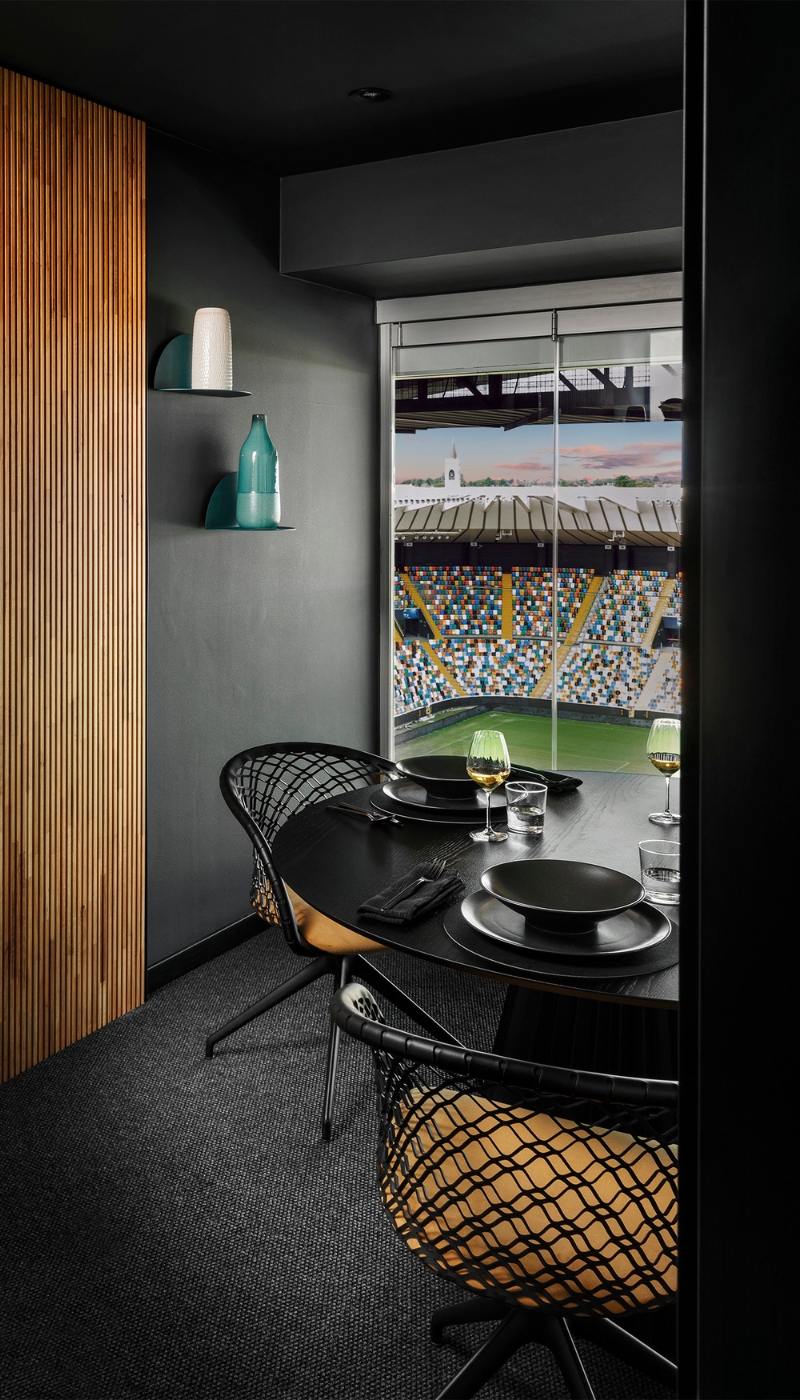 "Udinese Club House is now an international point of reference in the top hospitality panorama - says the General Manager Franco Collavino - But we are not satisfied, and we are always looking for the best options to further raise our standards. In this sense, the restyling of the sky boxes is emblematic, attention to the smallest details, starred catering, and excellent finishes: nothing is missing. We are particularly happy to have completed this project with excellent partners such as Studio Sordina&Torno, whom I thank, and MIDJ, a great company in our Region that represents a worldwide reference in the field of furniture, also linked to hospitality. This also confirms our bond with the territory and is a further reason for pride".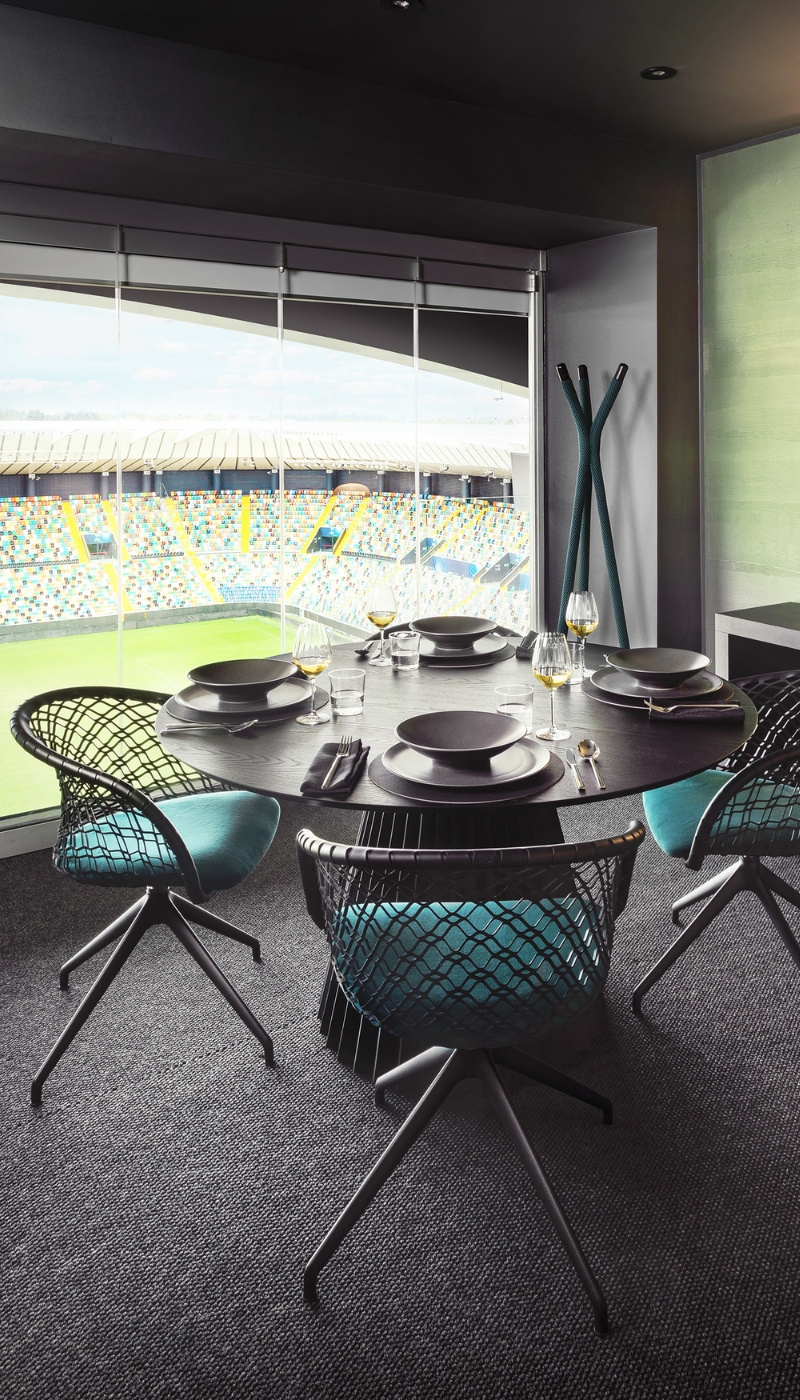 "We are proud to have taken part in the innovative restyling project of the Sky boxes" - said Paolo Vernier, MIDJ founder and president - "For many years we have been alongside Udinese Calcio, an internationally recognized excellence of our territory, and we are really happy that our products have been chosen. Together with the Sordina & Torno studio, we have studied solutions that meet high-level aesthetic and qualitative needs to guarantee an unforgettable and comfortable experience for guests."