High Point Fall Market 2019
Published on 02/10/2019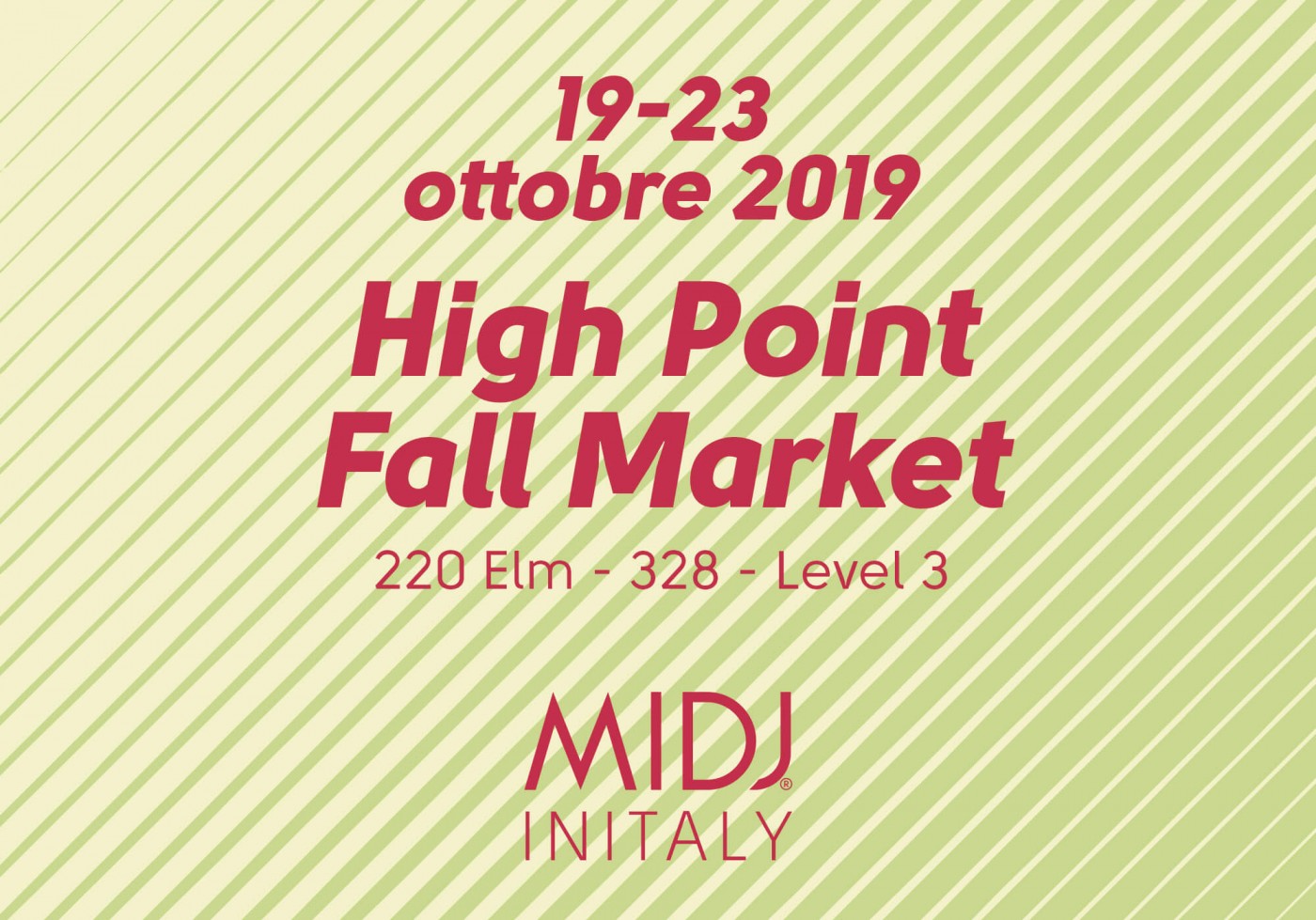 From 19 to 23 October 2019 we will participate at High Point Fall Market in High Point - North Carolina - USA.
High Point Market is the largest event in the home furnishing industry in the United States, bringing more than 75,000 people to the city of High Point every six months.
On the occasion of the event we will show our latest collections presented during 2019.
Where:
High Point Fall Market
220 Elm - Showroom 328
High Point - North Carolina - USA
When:
From Saturday to Tuesday: 8.00 - 19.00
Wednesday: 8.00 am - 5.00 pm
Reserved entry for sector operators only.
Clessidra & Pippi collection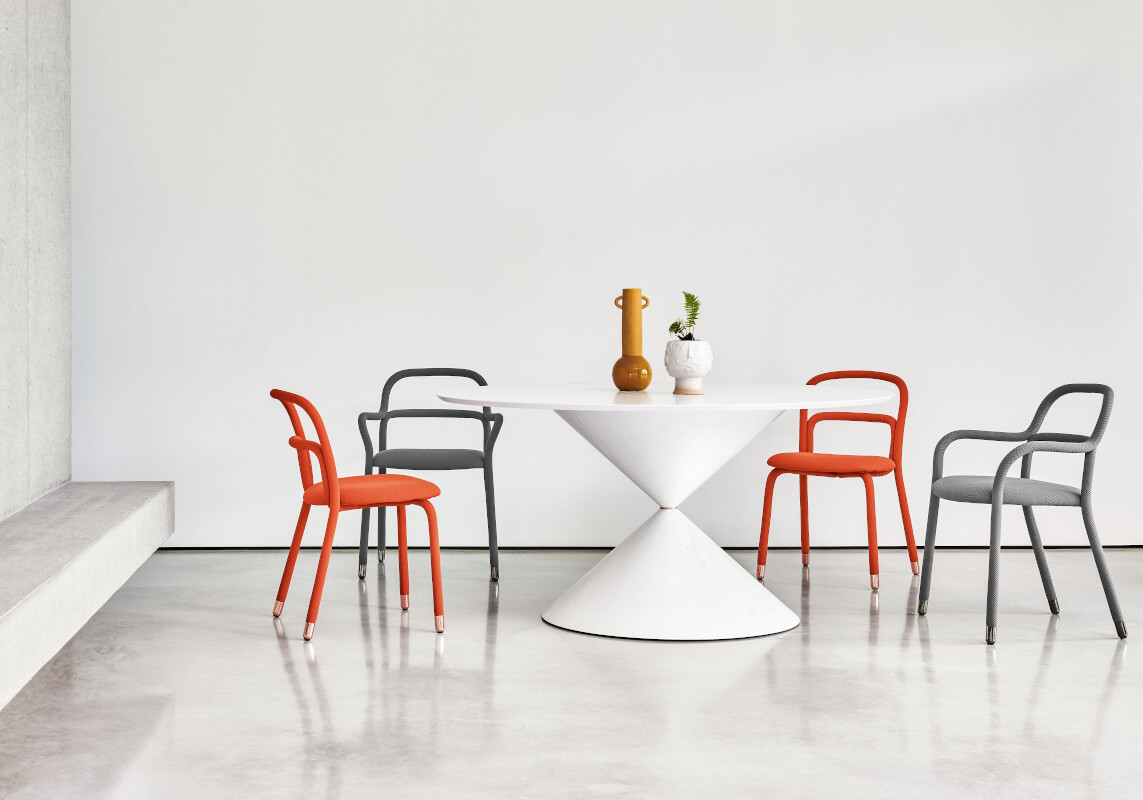 Clessidra table, design by Paolo Vernier, and Pippi chairs design by Roberto Paoli
Solid, curious and particular, our Clessidra Table applies the idea of time that passes to the round shape. With a diameter of 150 cm it consists of two conical elements that intersect each other with a thin metal ring, recalling a real hourglass. For a greater possibility of customization, the table is available entirely in wood or in a two-tone version, with a crystalceramic top and a wooden or metal base.
Designed by designer Roberto Paoli, the new Pippi collection by Midj includes the chair, the armchair, the lounge and two stools with different heights. Two curved metal tubes make up the original structure of the new Pippi chair, completely covered with a single covering of visual fabric, lightly upholstered and bi-elastic that dresses the chair in a sartorial manner.
Lea collection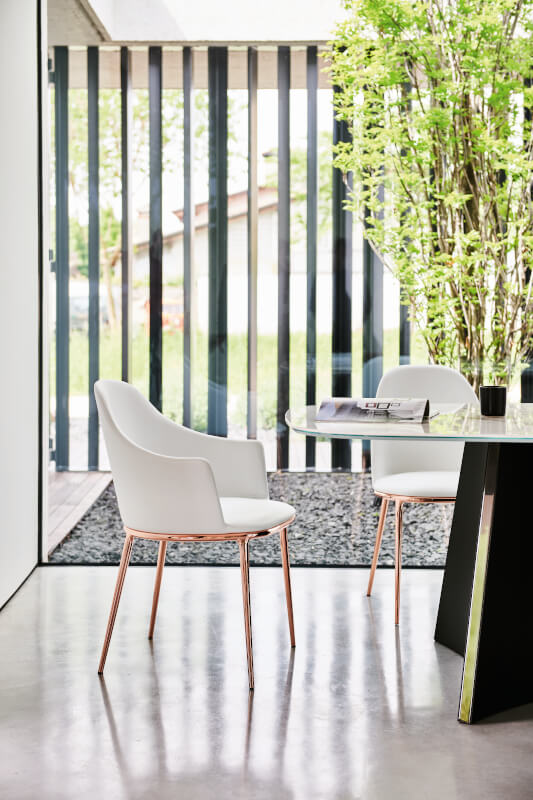 Lea collection, design by Paolo Vernier
Soft, comfortable and with fine lines, Lea by Midj offers a steel structure that makes it particularly elegant. A metal contour outlines the seat, giving a play of light that highlights the refined design. Elegance and versatility distinguish Lea, which can be upholstered with additional materials including wood, to meet the most diverse needs in residential and community areas.
Calla Collection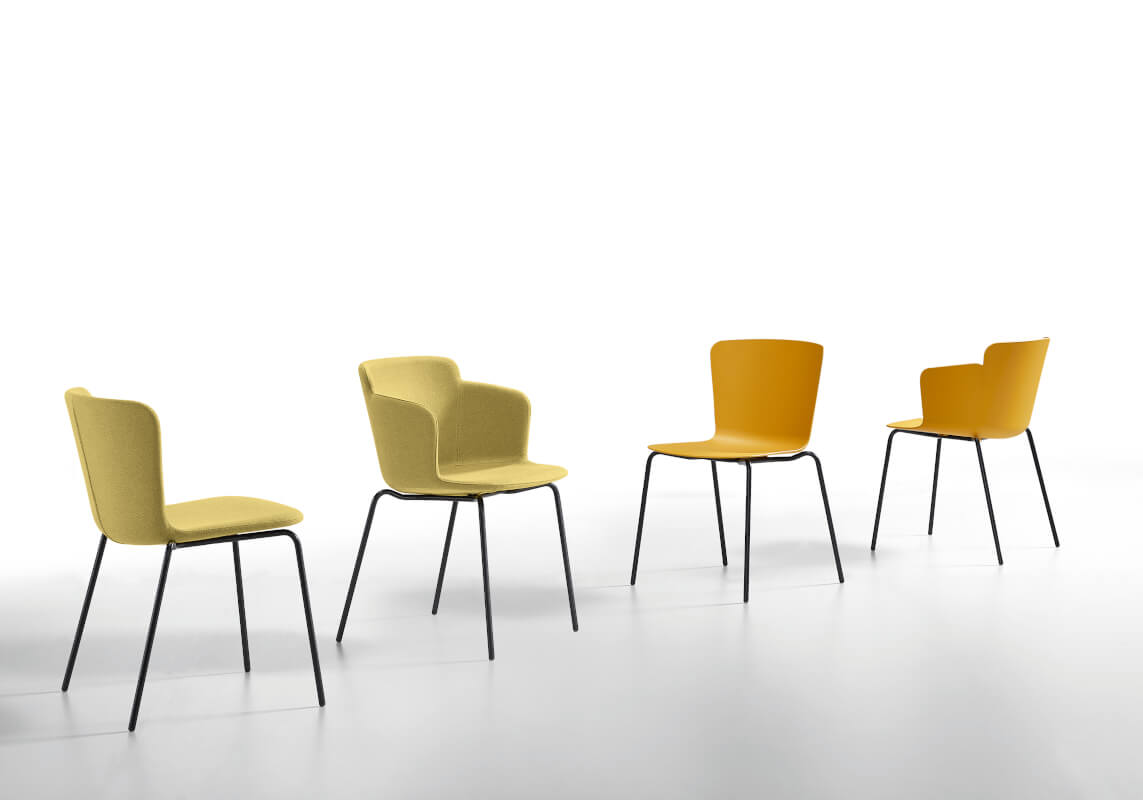 Calla collection, design Fabrizio Batoni
The Calla collection is composed by two shell versions, either the chair or the armchair, both characterized by an essential look and made in plastic, or upholstered in a wide range of fabrics, leathers and faux leather to satisfy different preferences and lifestyles. Calla is a young, versatile furnishing element, ideal for public and private spaces.