Home study room: aesthetics and functionality accompany creativity and concentration
Published on 09/09/2020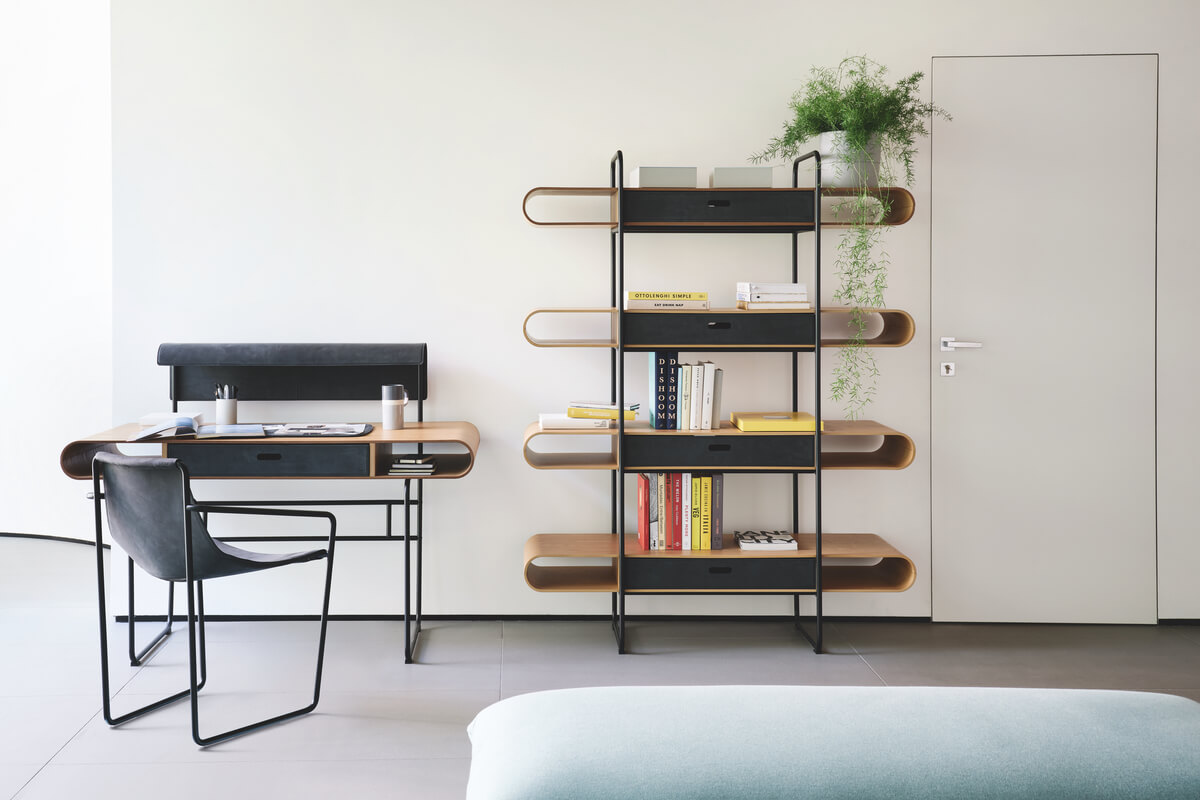 There are just a few days to go before the start of fall, which also marks the return to our usual school and university activities. But have you ever considered that the environment in which we spend most of our time directly affects the way we live and act?
A finely furnished study room will encourage creativity and concentration. And since it's the furnishing items we choose that make rooms comfortable, pleasant, and tailored to each activity, don't miss our new proposals.
It's about time to study. But only with flair!
The Apelle desk
The soft lines of our Apelle collection create a quiet and welcoming study environment. Designed by the expert hand of Beatriz Sempere, the Apelle desk represents a brilliant combination of 3 materials: steel, wood, and leather.
"The Apelle desk reinterprets timeless vintage lines in a contemporary way."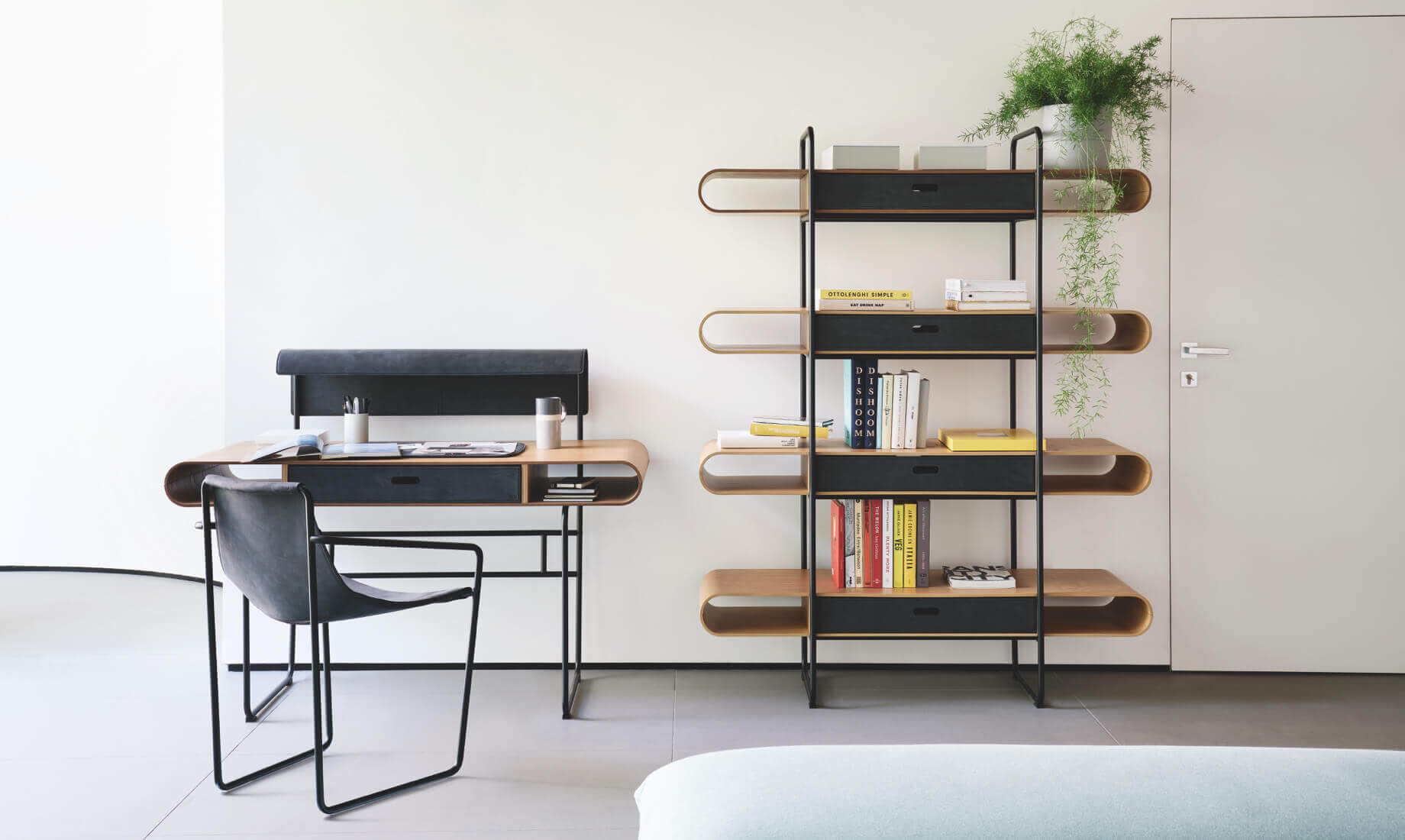 There never seems to be enough space for books, notebooks, and notes! The comfort in using this desk is given by its compartments and drawer, designed to hold ideas and projects.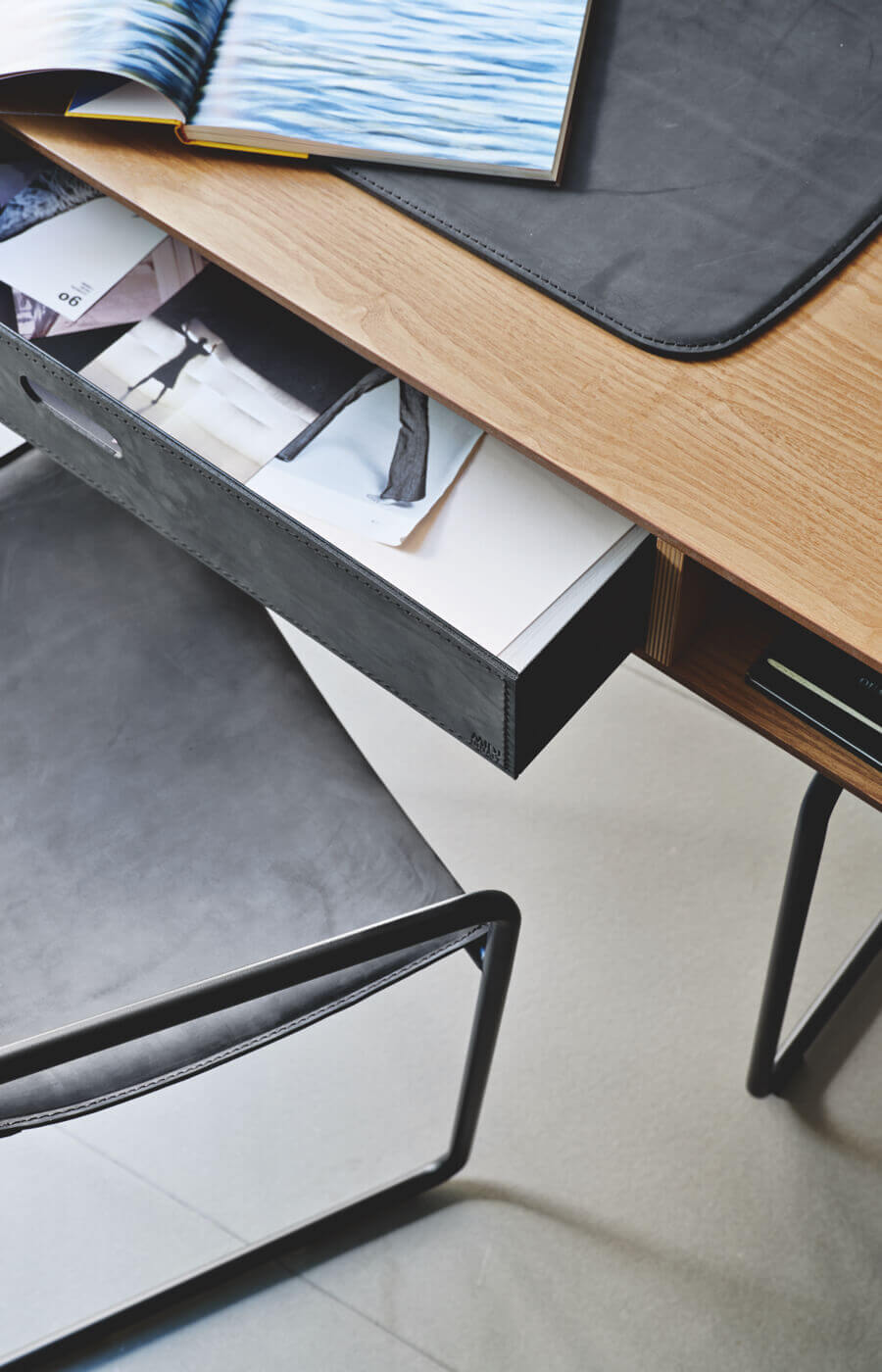 And how can we not mention the built-in lamp that effectively illuminates the work station? This lighting item adds a comfy and warm vibe transforming Apelle into an intimate personal desk. The comfortable LED light with a touch sensor is highlighted and protected by a metal structure upholstered in leather.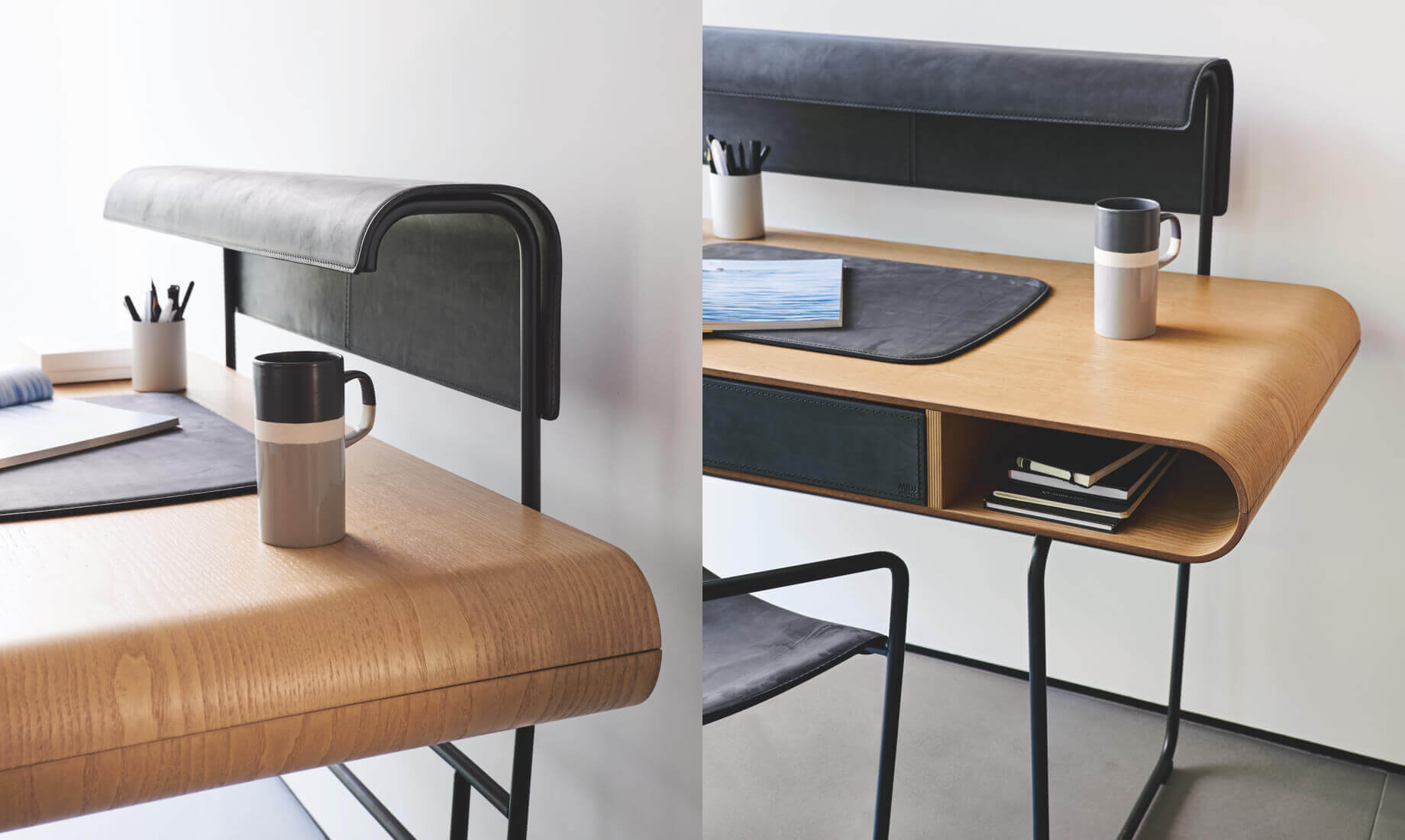 Finally, to ensure the correct posture during long hours spent on textbooks, a comfortable seat like the Apelle armchair is basically essential.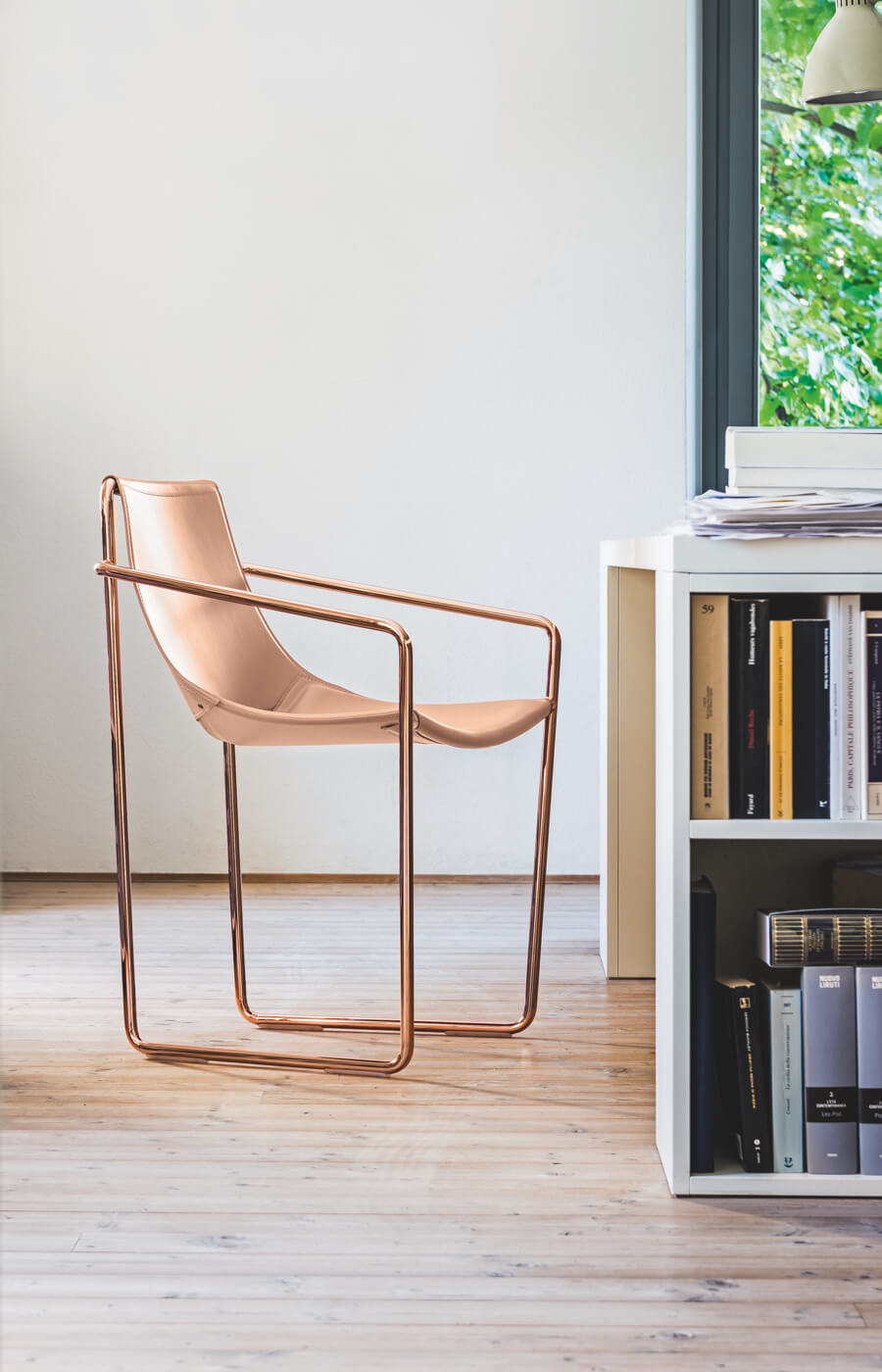 The Apelle bookcase
Our Apelle bookcase allows you to keep your studying environment always nice and tidy. Characterized by thin and elegant lines, the single supporting steel structure meets the wooden shelves where you can display functional accessories and ornaments.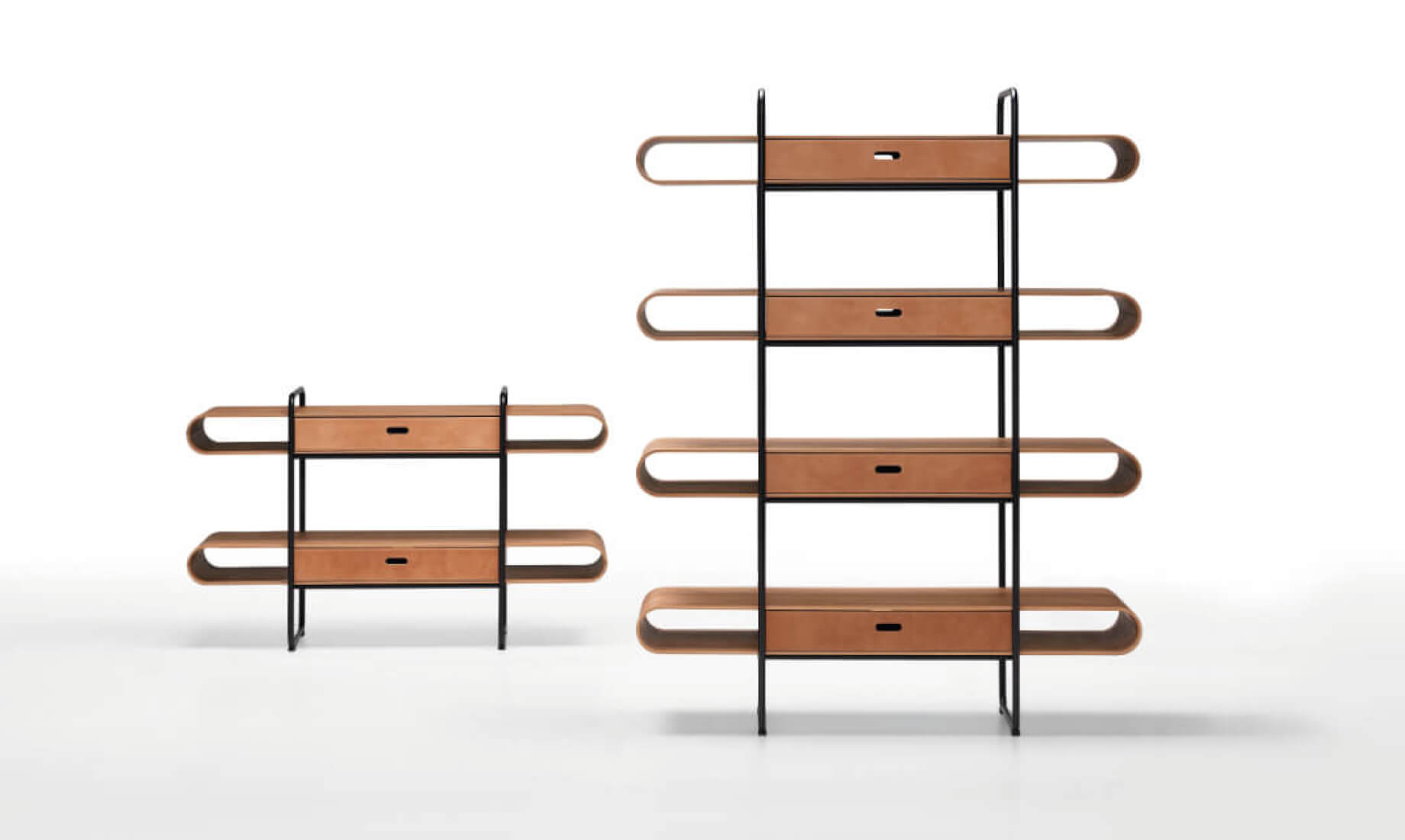 Available in versions with 2 to 4 compartments, the Apelle bookcase can be positioned as a freestanding element or against the wall. The pull-out drawers add a touch of texture to the entire structure and allow to store smaller items.
"The curvy outline and the soft design of the Apelle bookcase are visually stunning."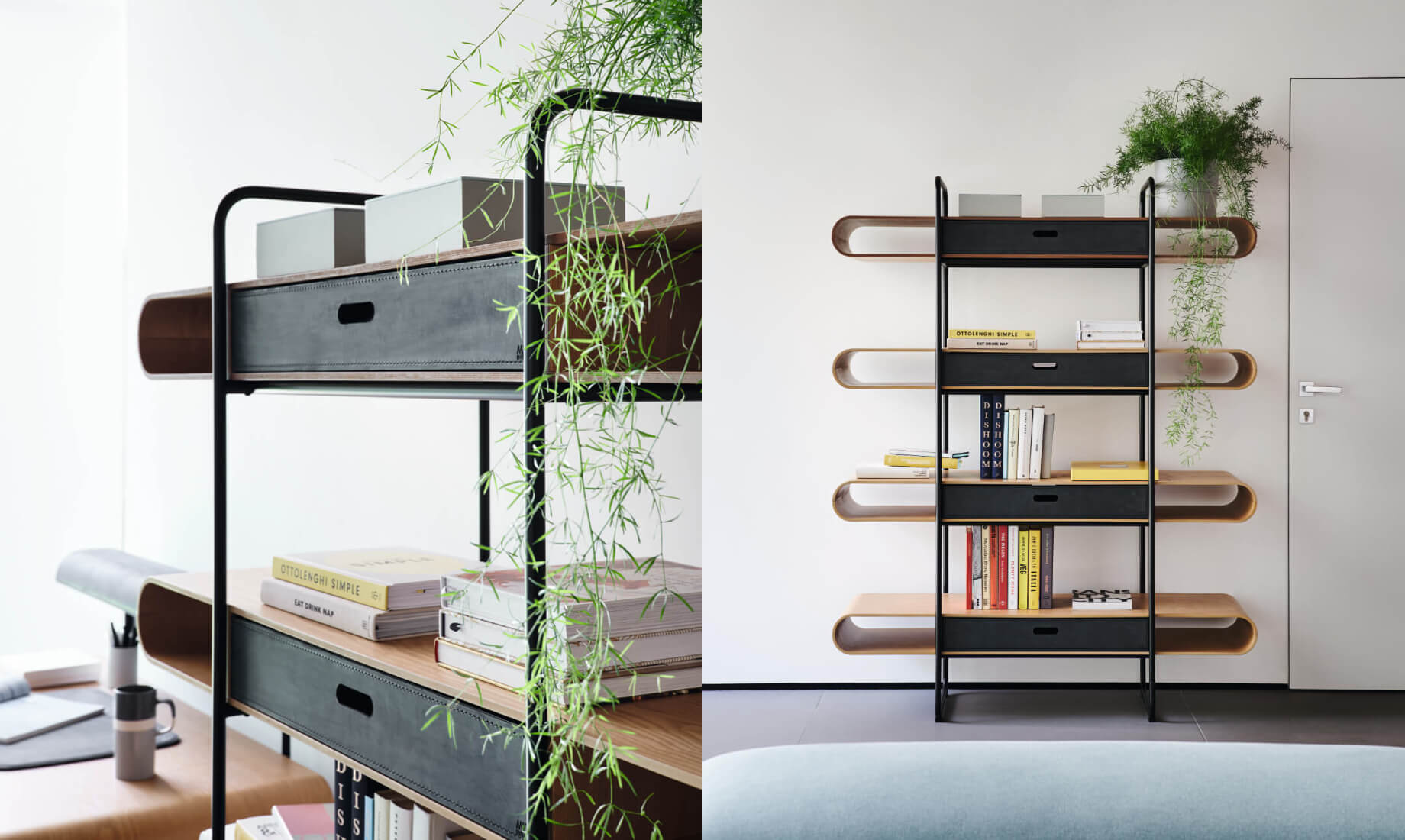 THE EXTRA IDEA: the 2-shelf version can also be placed in the entrance or waiting room area to create a practical and original shelf.
The Apelle sideboard
Sideboards make their return from the past to become essential furnishing items, not only in the domestic sphere but also in the workplace. The Apelle sideboard features the same soft lines that distinguish the whole collection.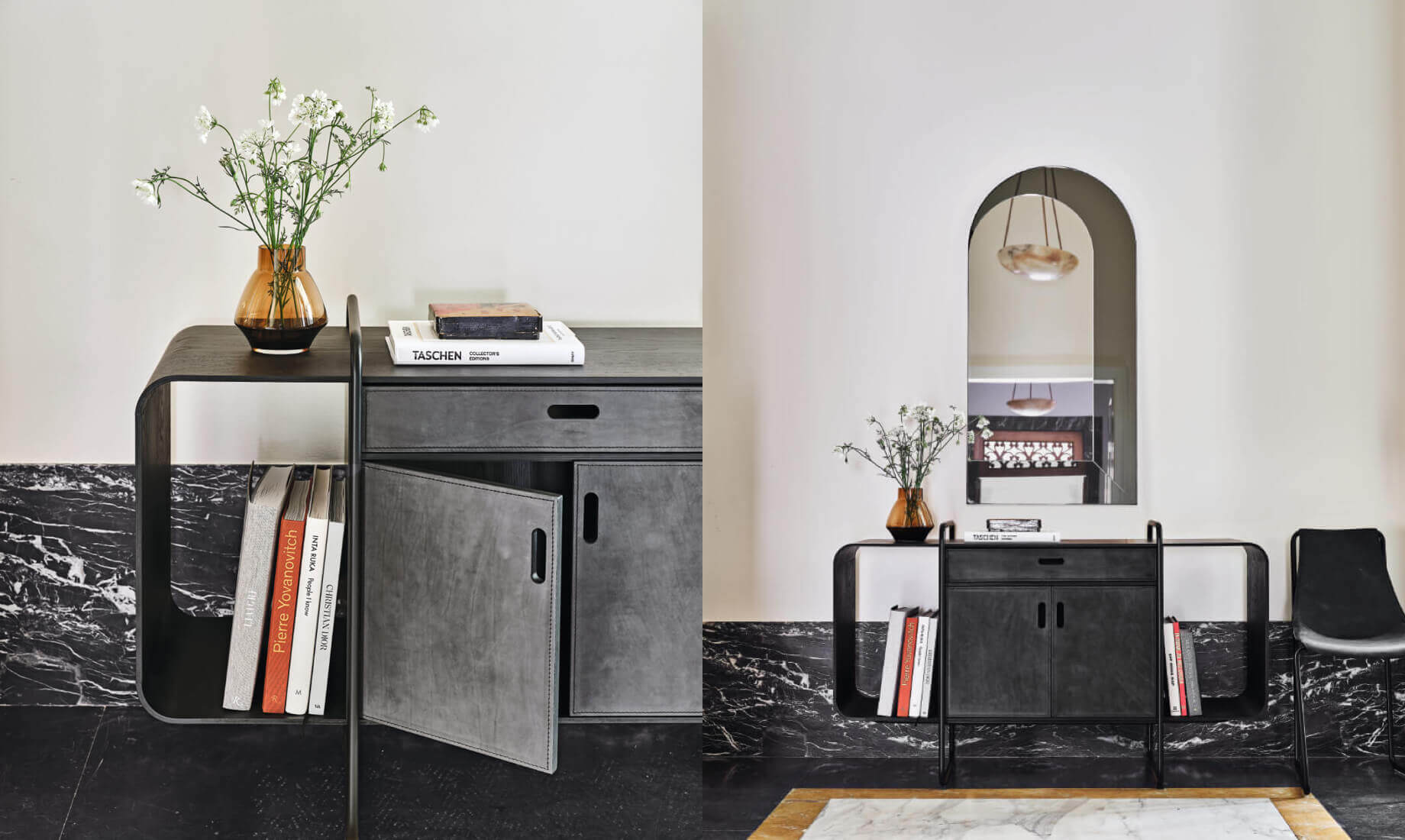 A timeless style and functional design allow to customize the surrounding environment. The wooden structure presents comfortable central doors and a drawer, while the open side shelves accommodate everyday objects. In short, the Apelle sideboard offers all the space needed to store documents, technology, and stationery items.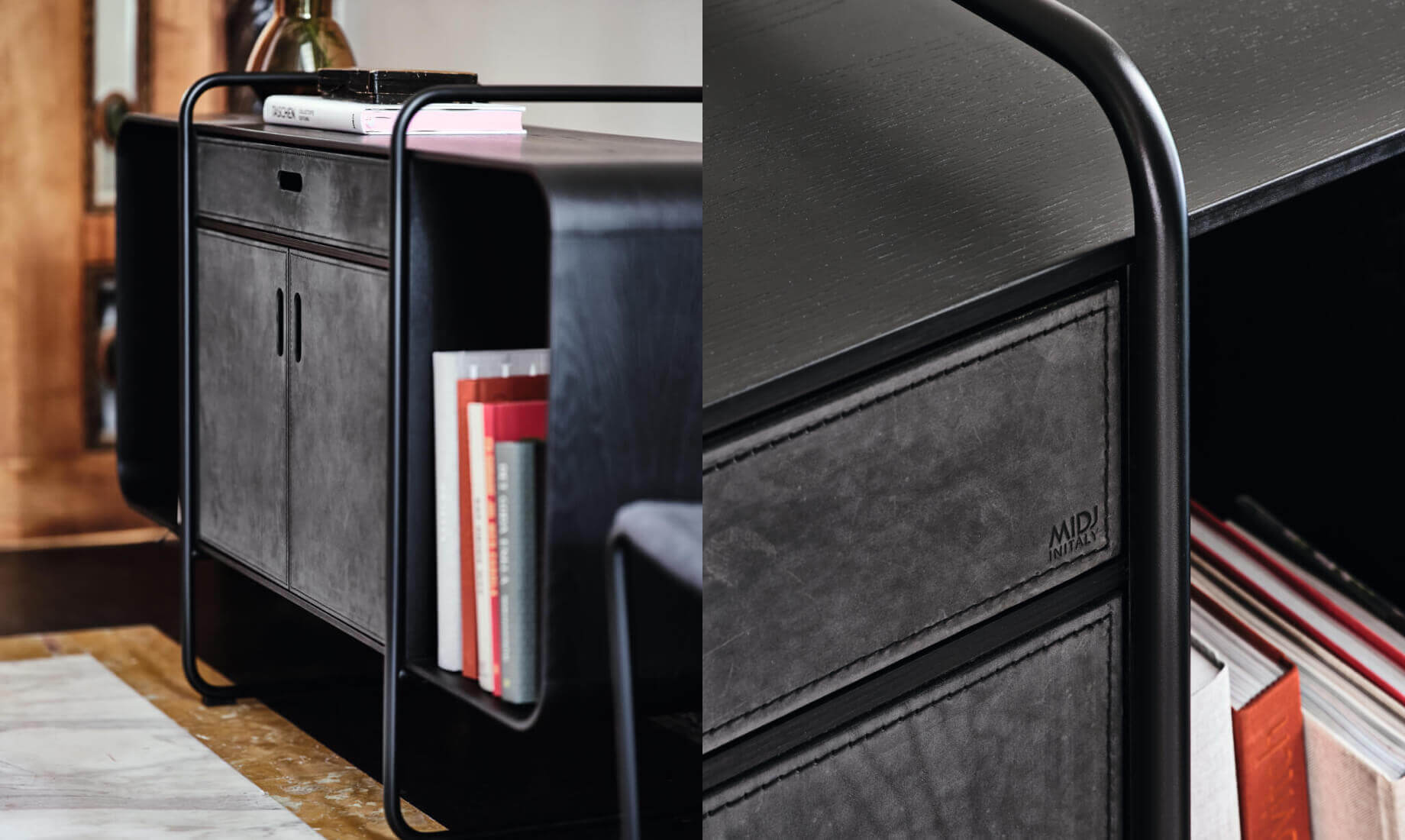 And now, be sure to discover the entire Apelle collection that includes plenty of furnishing elements to help you create the ideal study room, both for adults and children!