Scandinavian interior design: when nordic style meets Midj
Published on 23/11/2021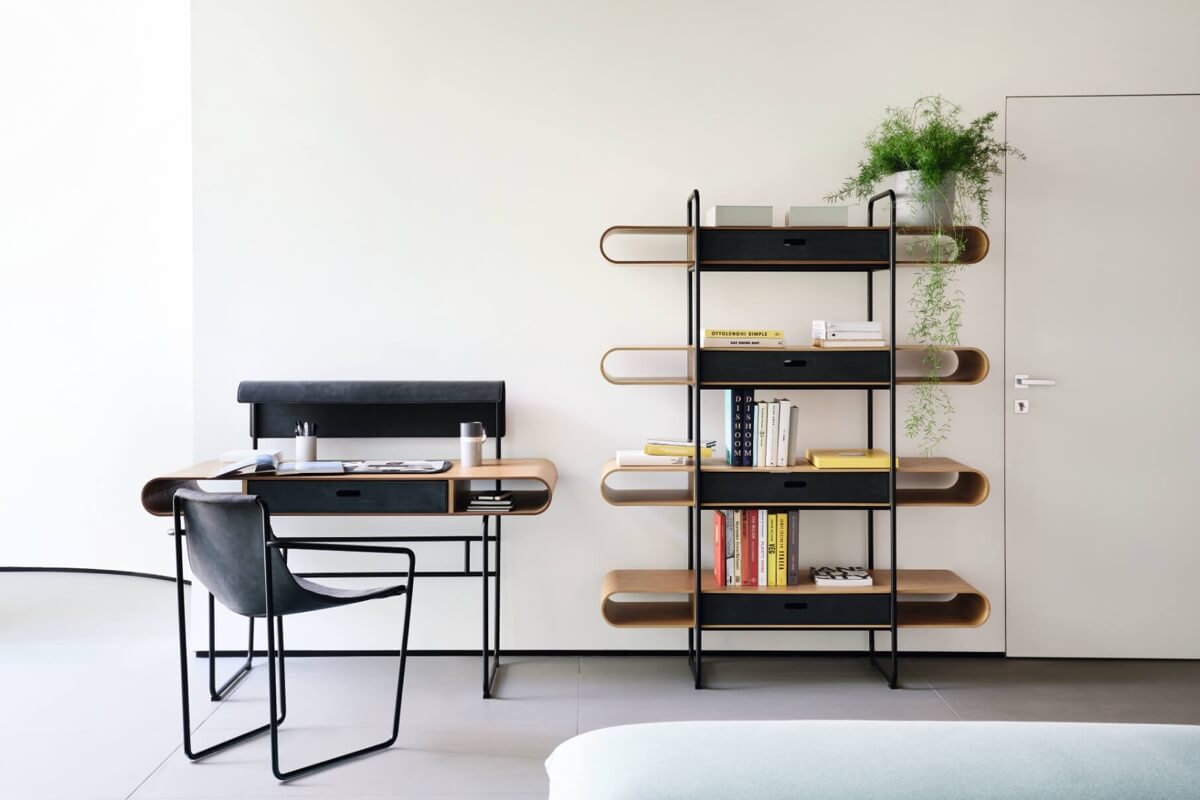 Clean lines, subtle colors, and material textures are just some of the principles that express the essence of a Scandinavian-inspired style. Midj's furnishing accessories join this design trend, creating a perfect combination of Northern European charm and Made in Italy design.
Intense contrasts for environments brimming with character
Our Strike armchair best expresses the modern trend of Scandinavian furniture by combining the contrasting painted steel backrest with the ash wood base.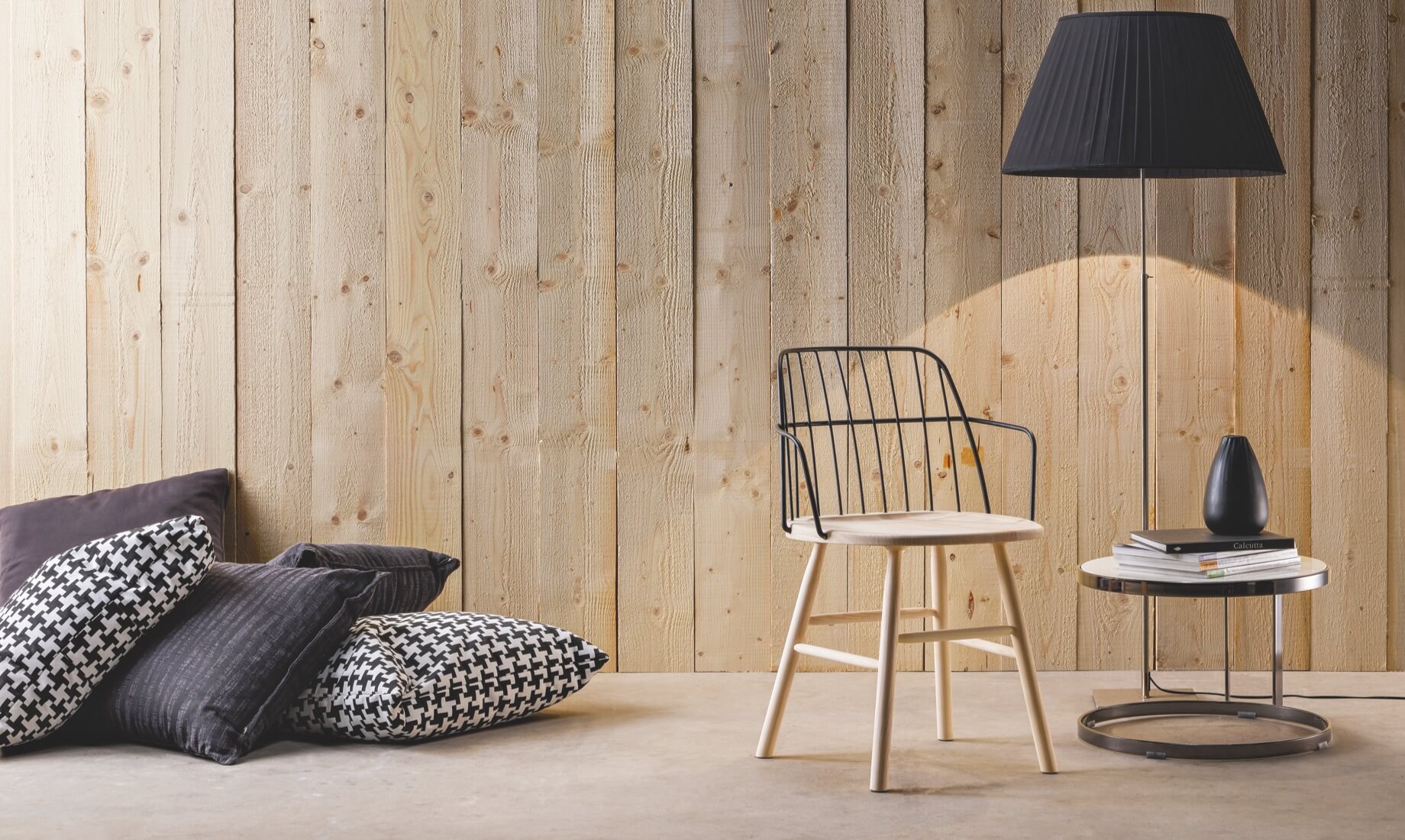 Strike chair, design AtelierNanni.
A similar visual contrast is given by the shades and materials chosen for the Apelle bookcase. The lighter tones of wood meet the chromatic depths of black, which describes the Tuscan leather.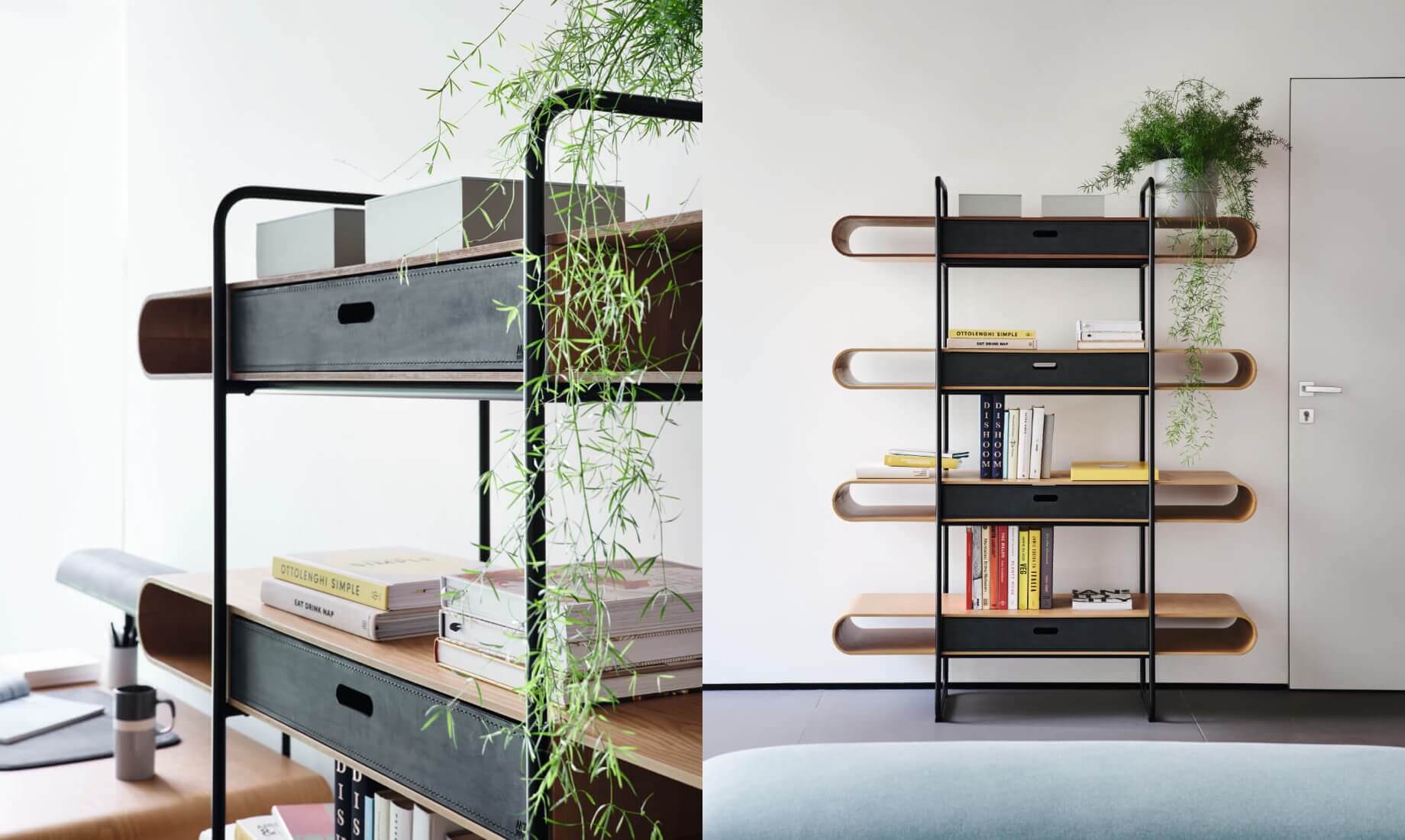 Apelle bookcase, design Beatriz Sempere.
Feeling at home in the heart of Scandinavia design
The essence of the most traditional Scandinavian design resides in comfortable and reassuring surroundings. This is where hygge philosophy has its roots: a lifestyle that seeks a blissful state of mind through pleasant, serene, and harmonious environments.
"The Nordic style expresses the grandeur of faraway lands and the beauty of natural materials."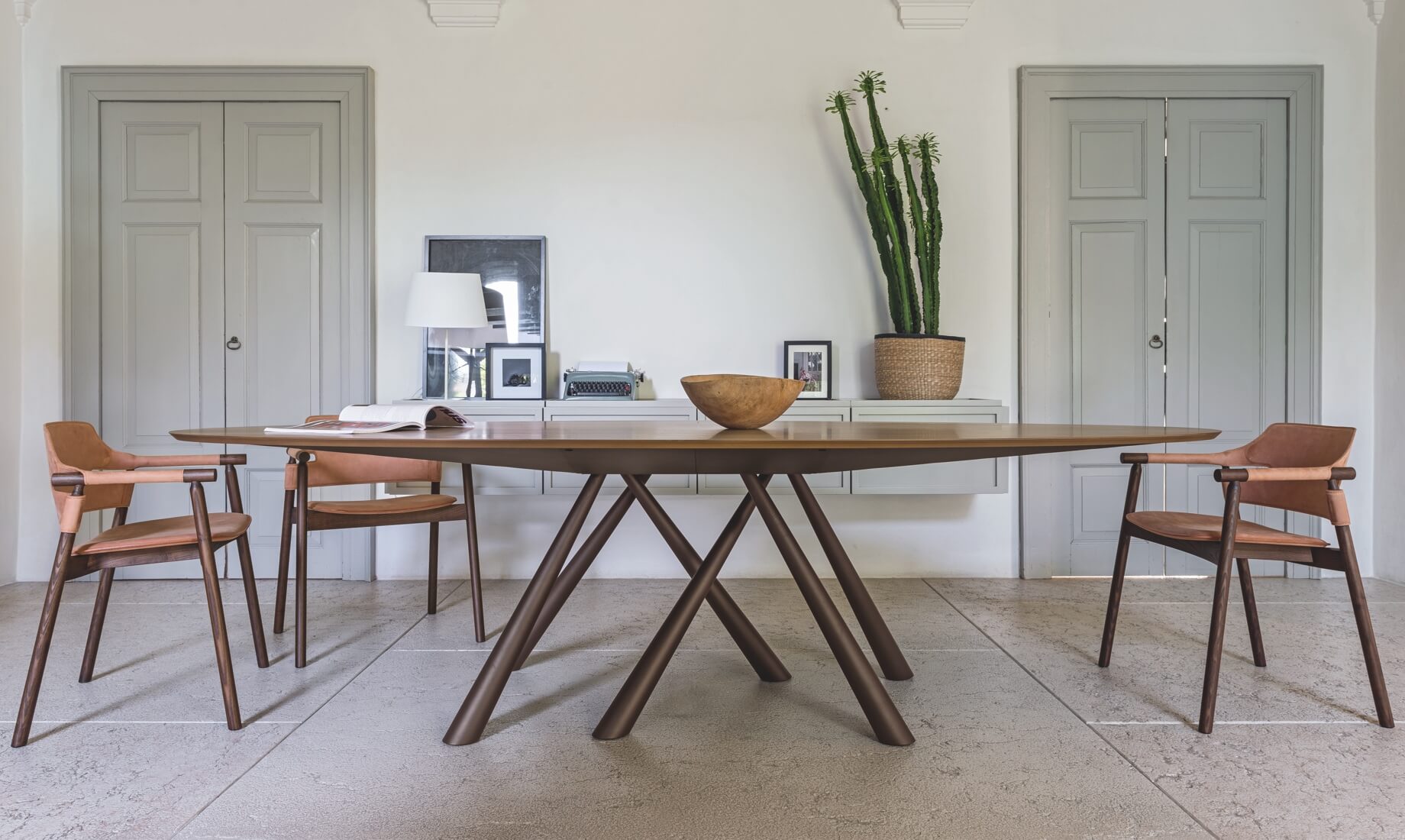 Suite chair, design AtelierNanni. Forest table, design Beatriz Sempere.
Our Forest table with its evocative name and solid walnut top, recalls the stretches of oak, beech, and birch trees that populate the thick Scandinavian forests.
In this lush nature, darkness prevails over light as harsh winters envelop the houses, warmed up, however, by the furnishings' enchanting, bright, and delicate colors.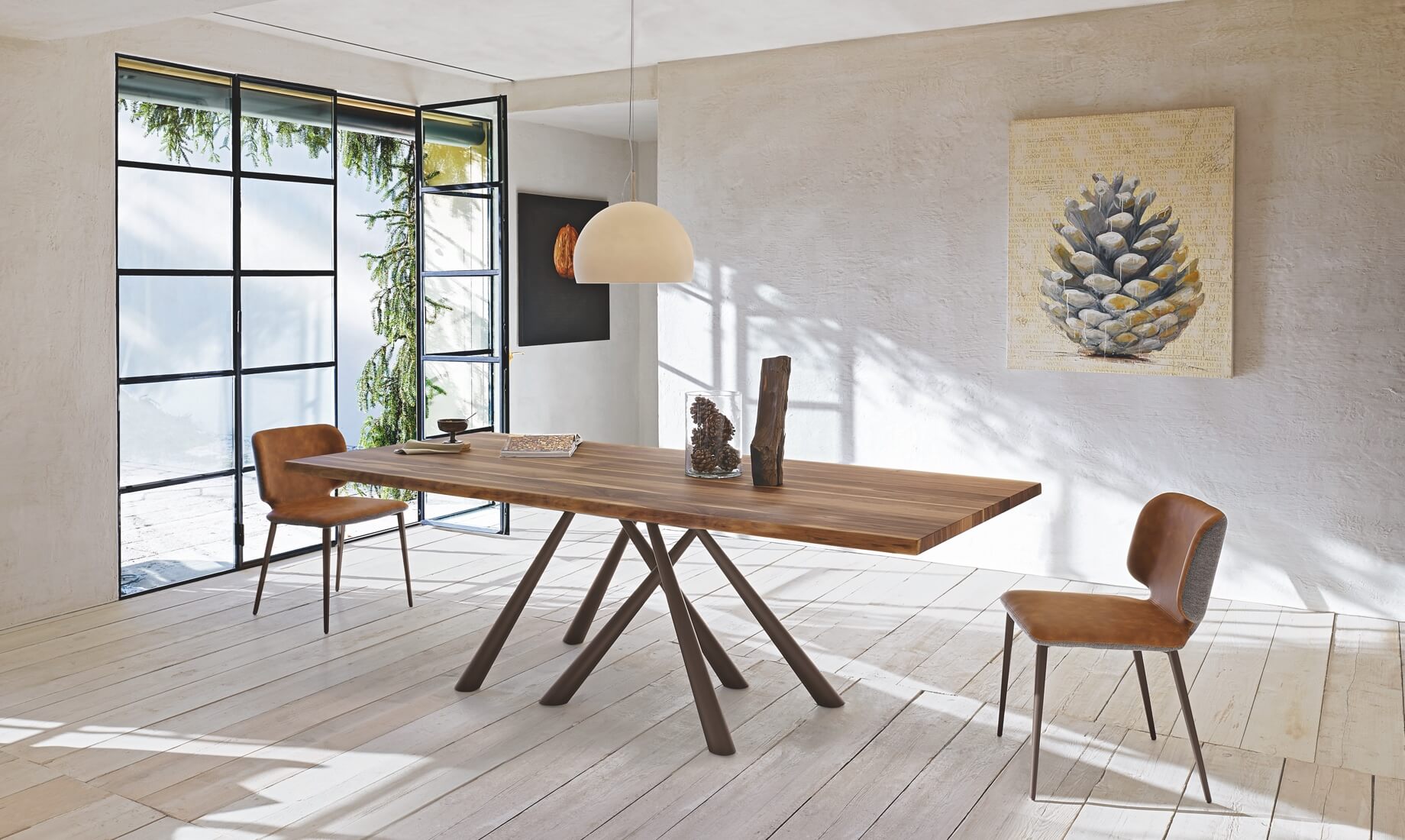 Wrap chair, design Balutto Associati. Forest table, design Beatriz Sempere.
Cozy space created with warm pastel shades
The traditional Scandinavian style color palette usually includes up to 3 colors for each environment. The pastel tones of the P47 collection add a touch of warmth to the atmosphere and create a welcoming, sophisticated and refined spot.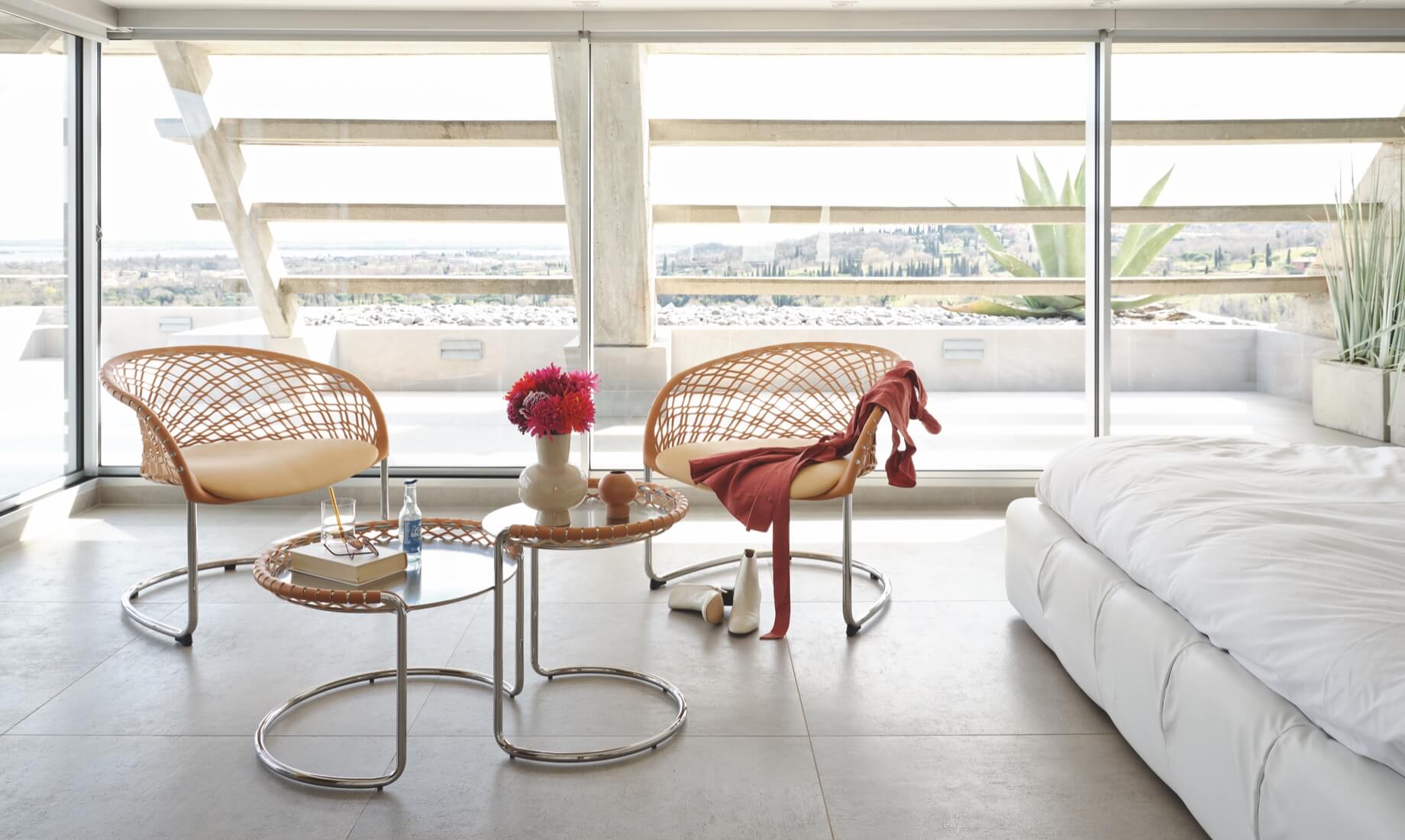 P47 lounge chair and coffee table P47, design Franco Poli.
The Apelle collection, includes wide seats characterized by sinuous, poetic, and graceful shapes and colors that fill the most intimate corners. Light blue, powder pink, and ocean blue enhance the leather's texture.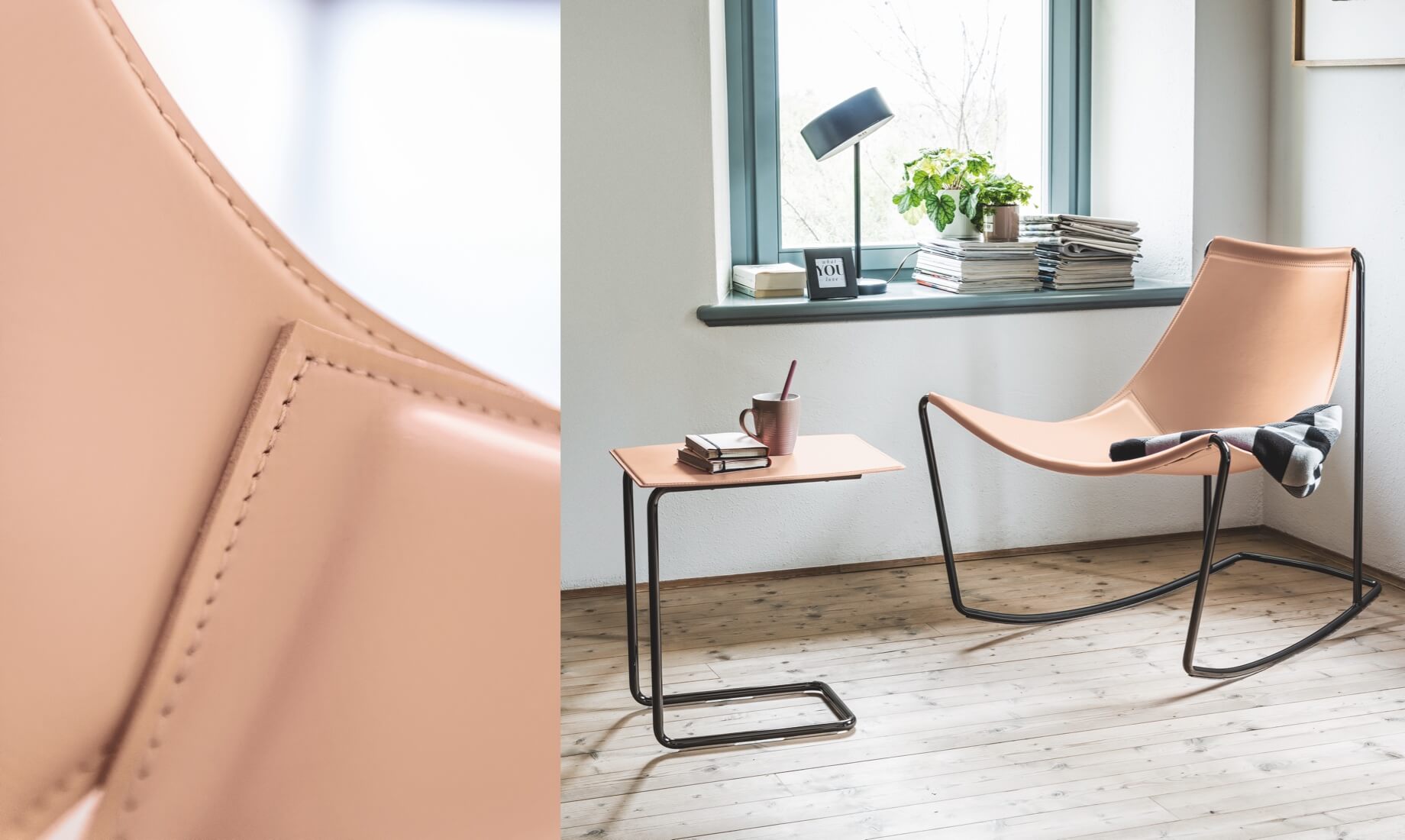 Apelle chair, design Beatriz Sempere.
"The hues of Apelles extend the expressiveness and magnetism of its pure and delicate lines."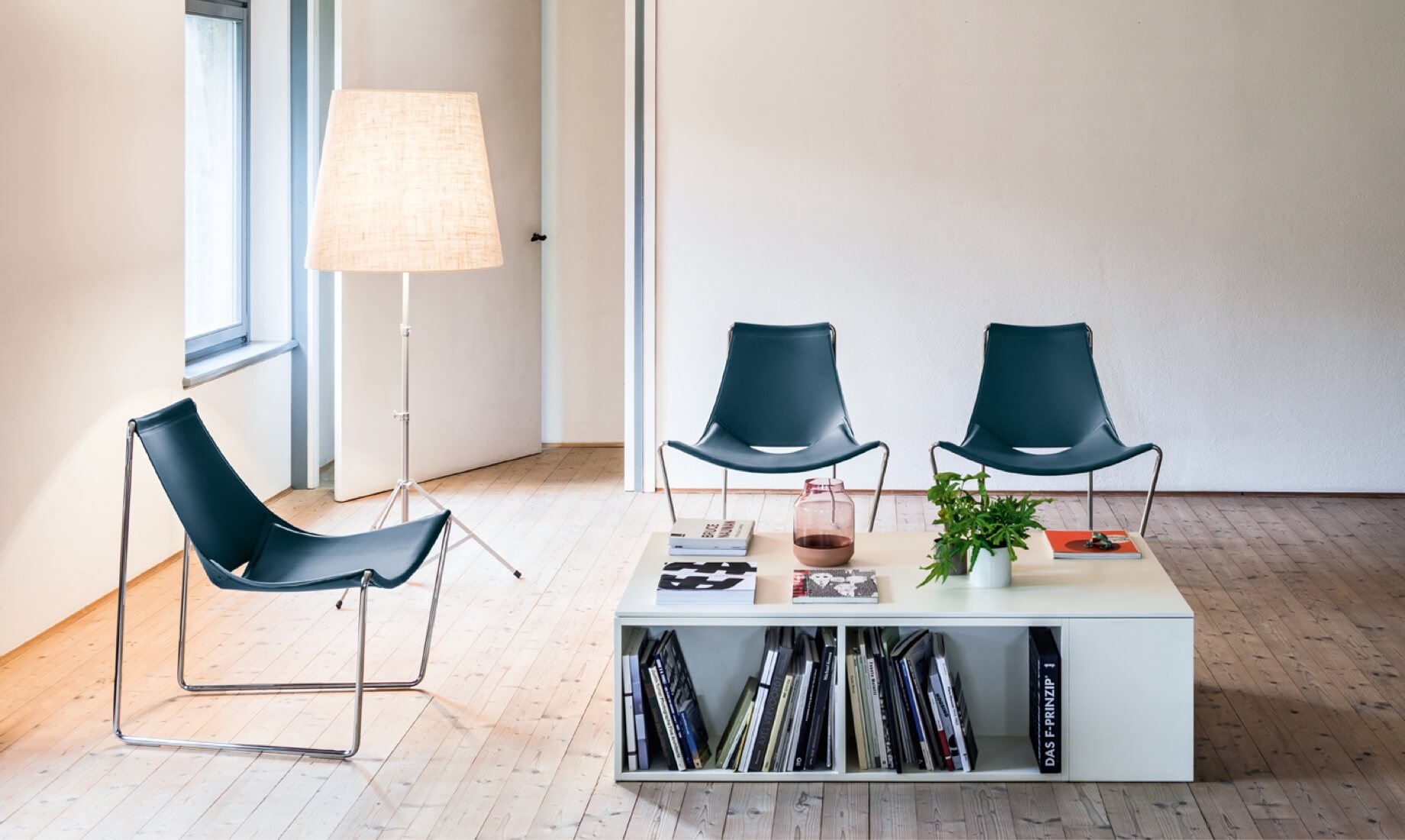 Apelle chair, design Beatriz Sempere.
With the introduction of the Guapa collection, the ethereal and bright suggestions of Scandinavian-style furniture expand. Its deep and delicate colors reflect the warmth of natural light.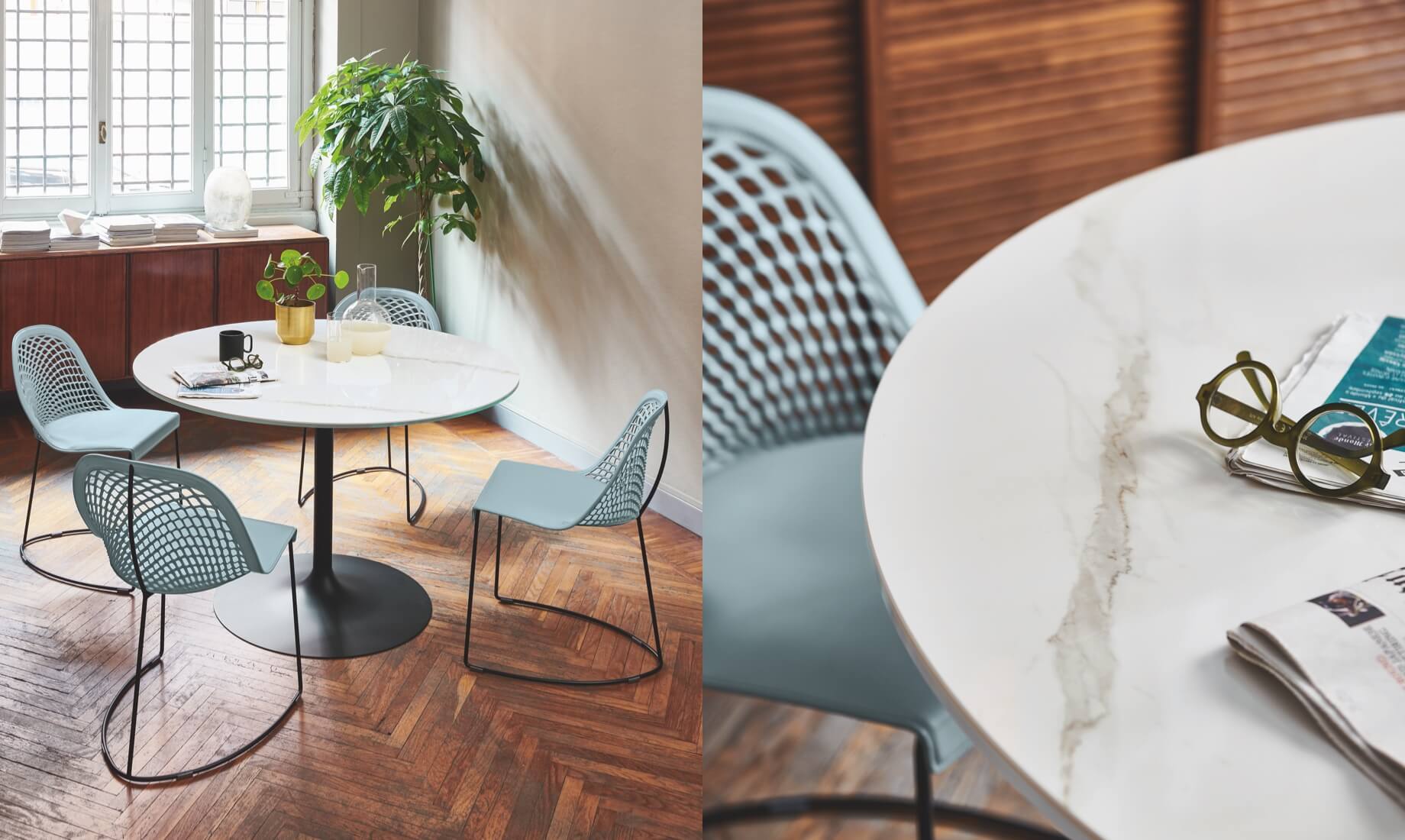 Guapa chair, Sempere design # Poli Design. Infinity table.
Bring Scandinavian design into your interior decor
Discover Midj's proposals and furnish your interiors with authentic Scandinavian style furniture.