Pippi's big family news!
Published on 20/04/2020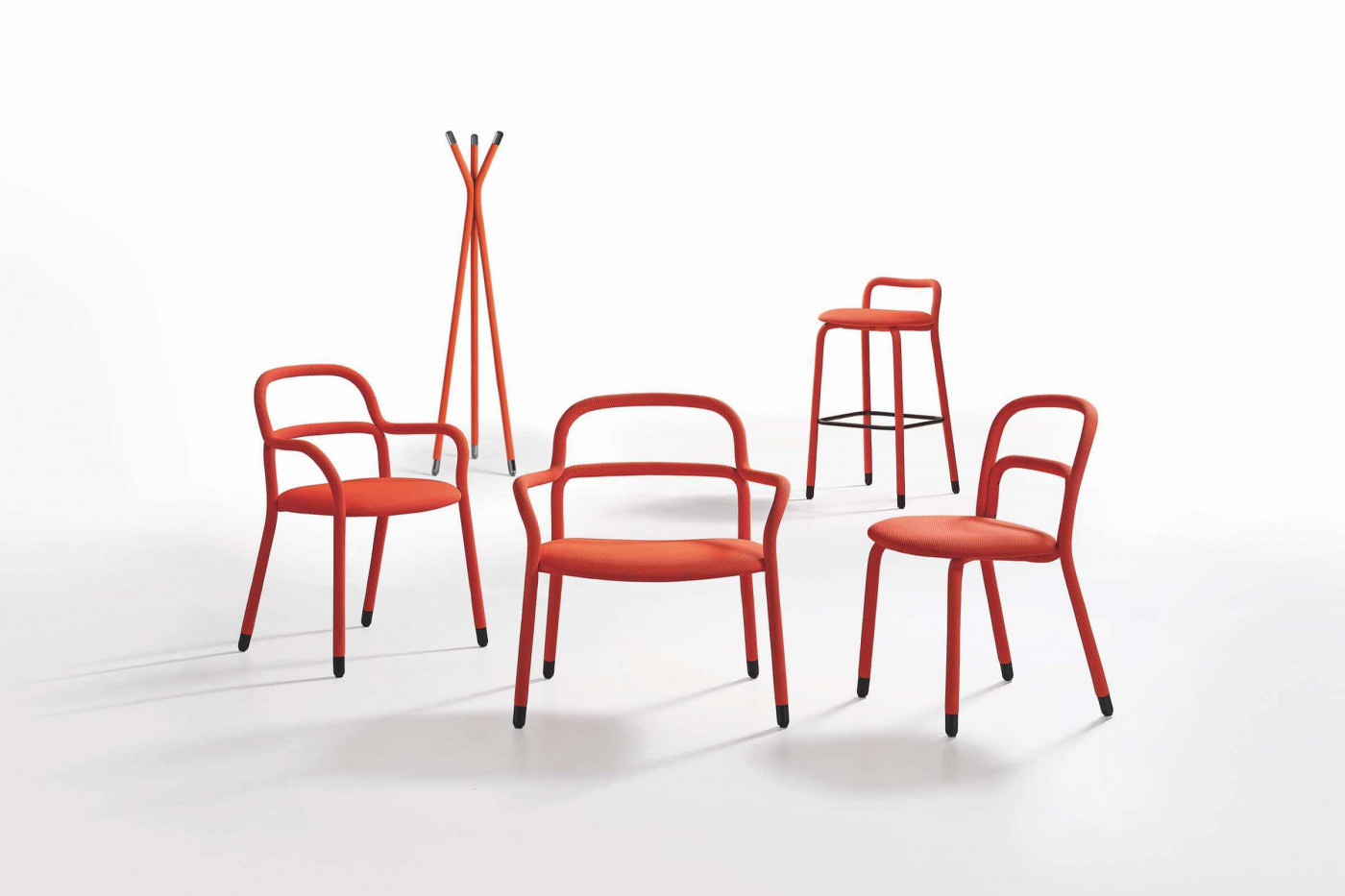 The Italian architect and designer Roberto Paoli is the signature of Pippi, the ambitious project born in 2019 in collaboration with Midj, which now presents new features and items.
With its unmistakable character, the new Pippi collection includes a chair, armchair, lounge armchair, stool, and a new entry: an eye-catching coat rack.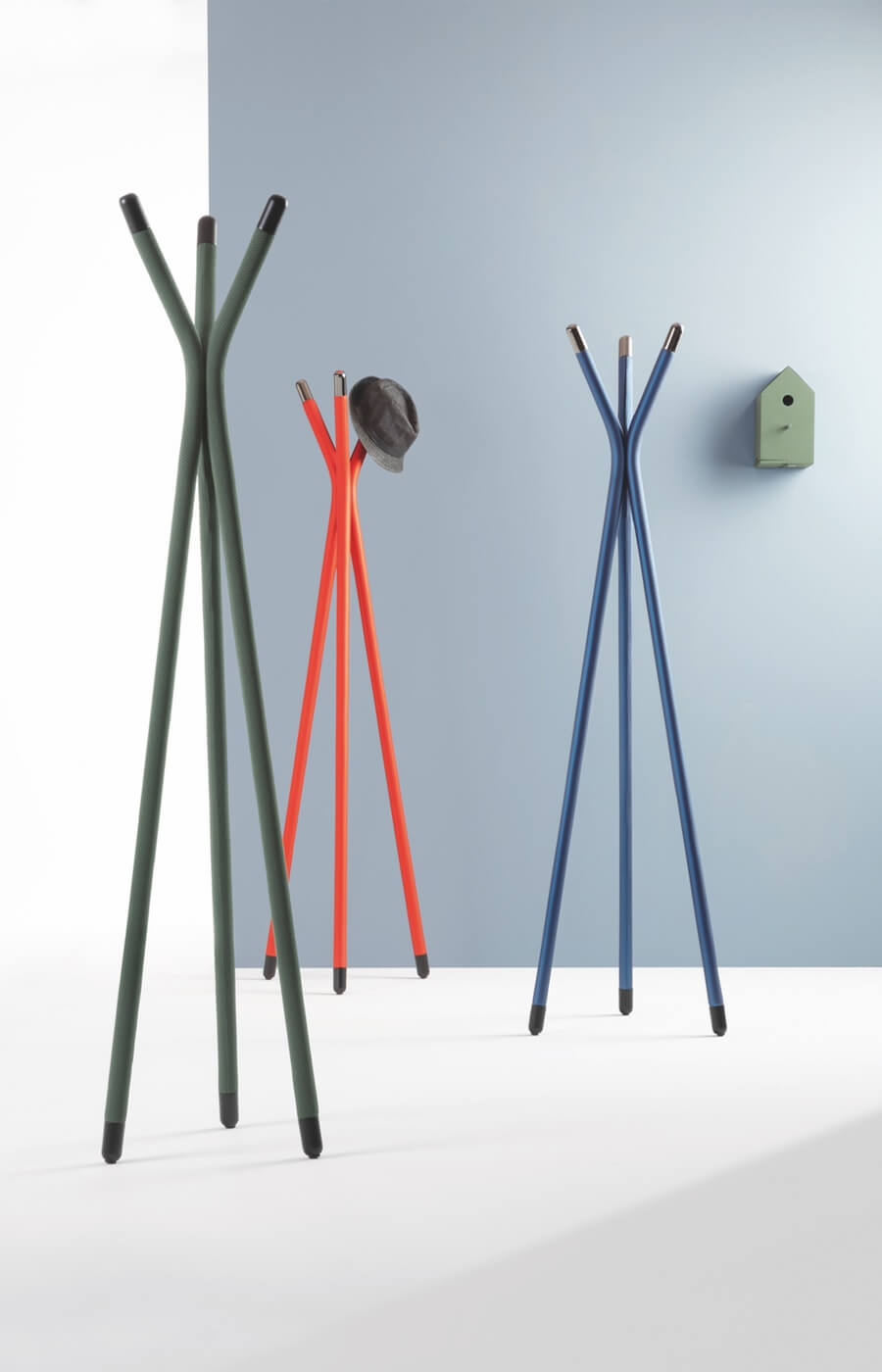 The leitmotif of the collection is its simple but original lines that were also awarded the prestigious Good Design Award in 2019 in the category "Furniture for office and residential spaces".
Visual continuity and the almost magical connection between the various elements is what characterizes the whole collection.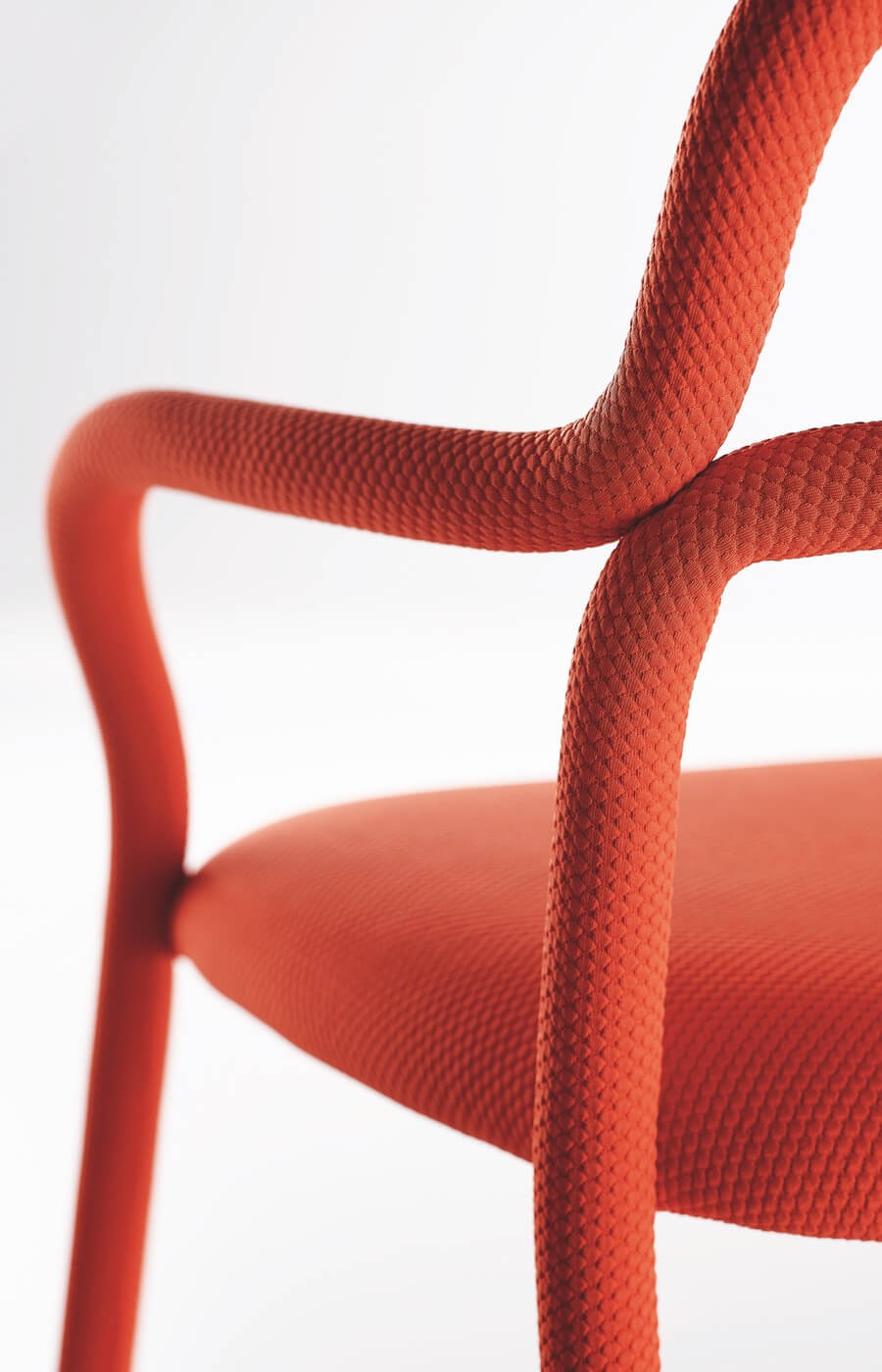 The metal structure consists of a single tube featuring soft and sinuous curves. Just like a pair of long socks, the fabric dresses the structure, surprisingly hiding all the fasteners in the points of contact.
But the linearity of the product is also expressed through the use of a single material for the upholstery of the product, which is proposed in 2 finely padded versions to make the seat even softer and more welcoming: visual fabric and the new flexy faux leather.
The continuity of shapes and materials is interrupted only by the foot. This final touch, a detail of character, allows customizing the product.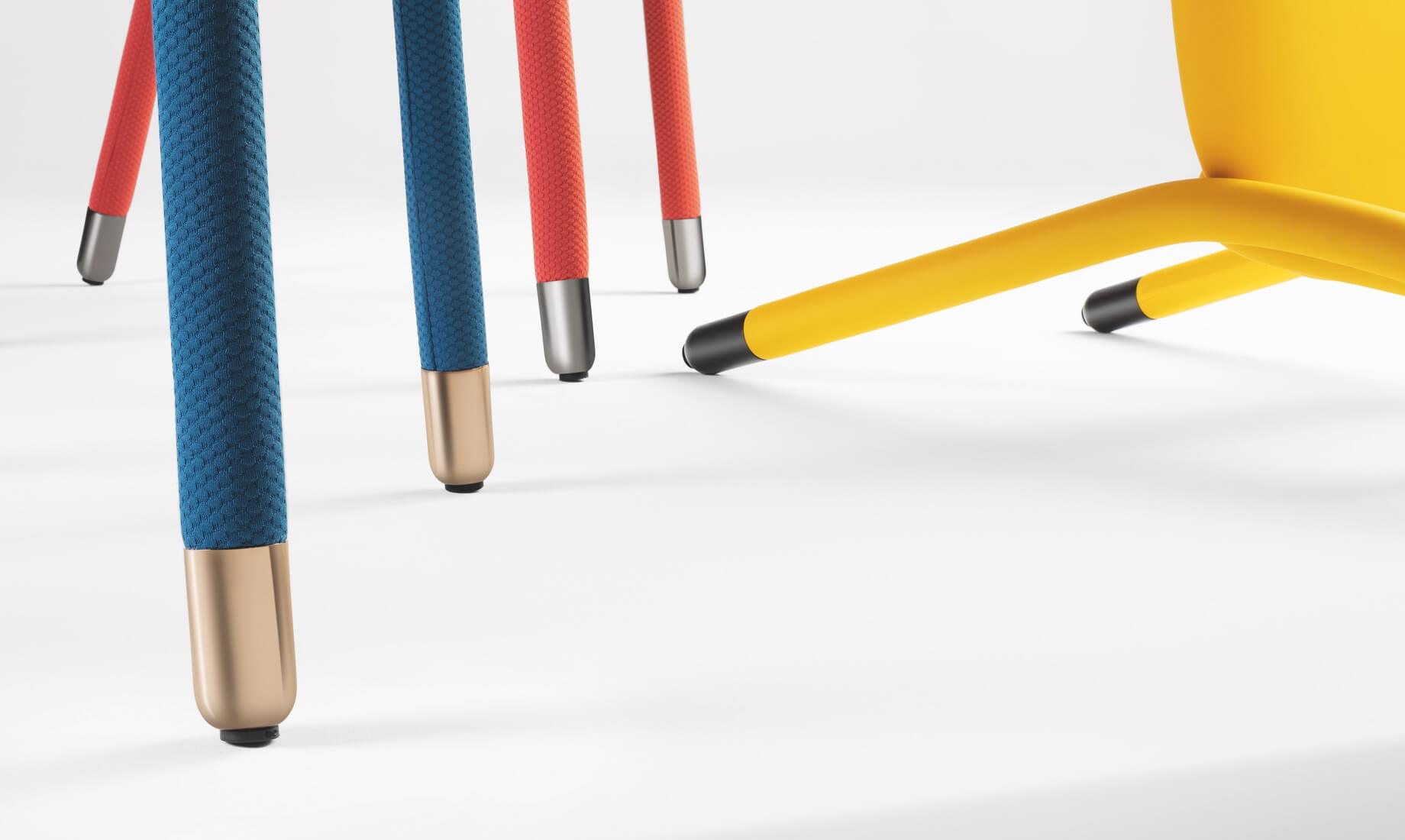 They are available in all our matt finishes and 3 glossy finishes, which are rose gold, black nickel, and golden bronze. Our Pippi collection becomes not only more performing in contract contexts, but also more versatile to furnish domestic spaces with different styles.
And Pippi's vibrant colors certainly don't go unnoticed.
Now sure how to match them with your furniture? Find some useful color tips here!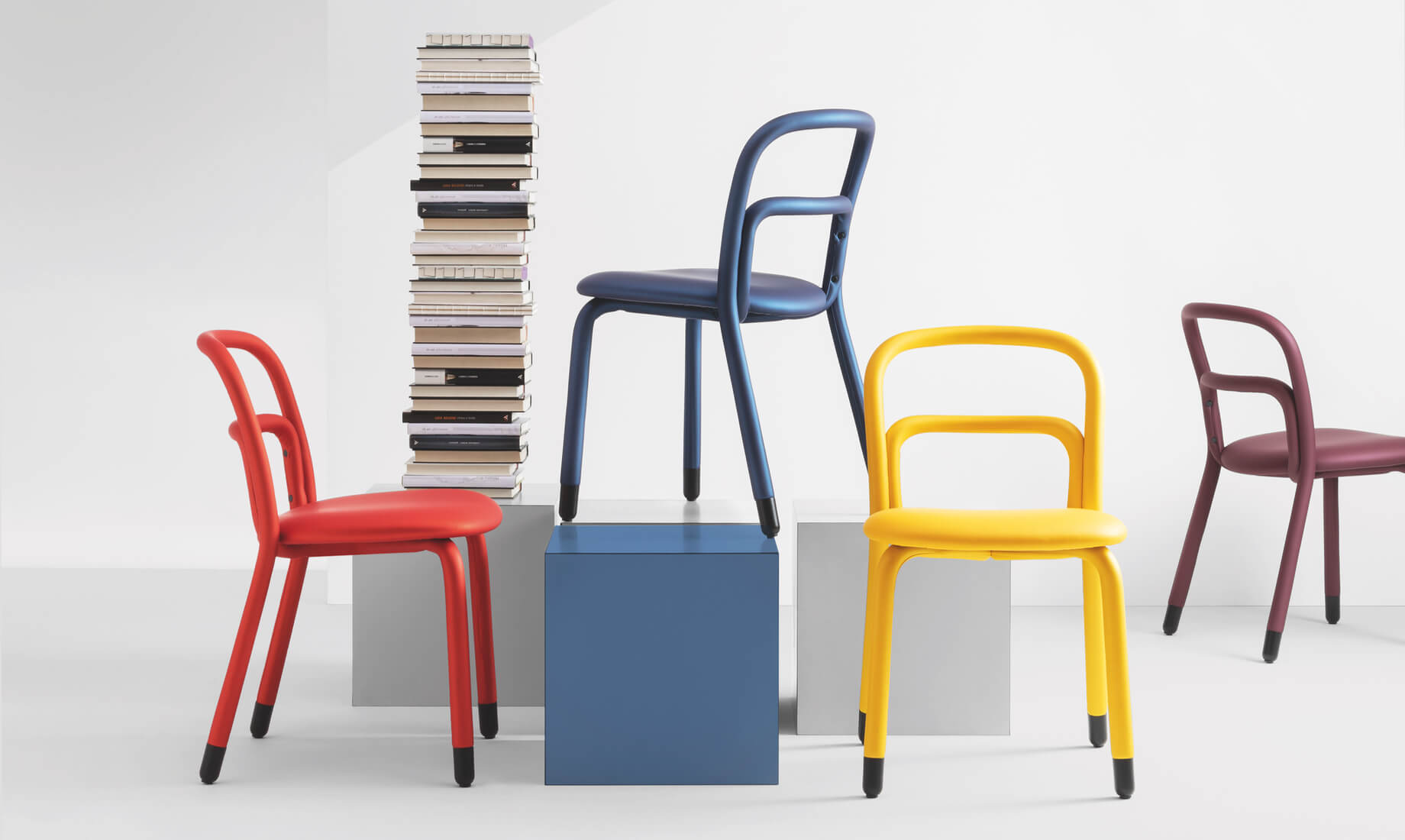 Trendy shades enrich the spaces with brightness whatever the surrounding style is, either contemporary or classic, and with a stylish touch surely meant to be remembered over time.
Ready to discover the new collection?