Decorating with pastel colors? Find out how to usher soft shades into your living spaces
Published on 07/04/2021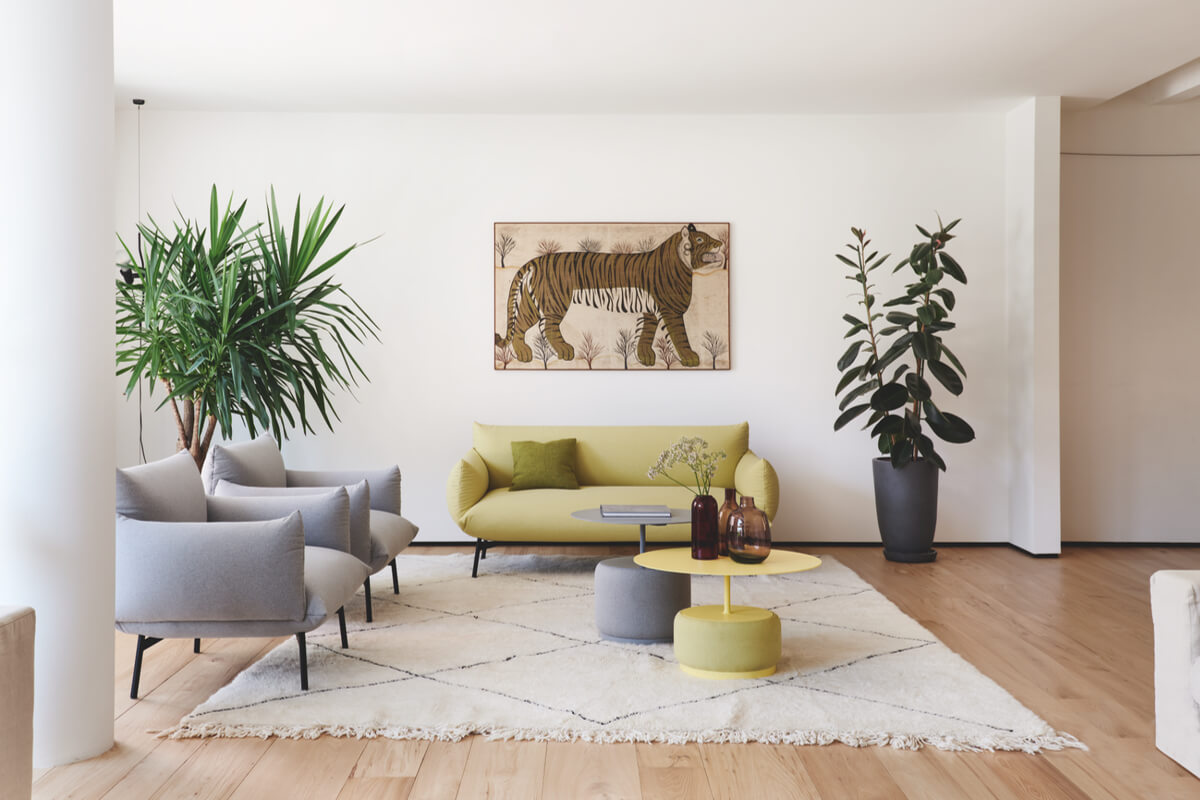 Pale tones that remind us so much of rainbow colors, when used for furniture, can transform our home into a welcoming and relaxing environment.
Pleasing shades of blush pink, powder blue, icy mint, peachy orange, and buttery yellow lend positive, calm feelings and create a laid-back atmosphere in any environment, both in homes and contract projects.
That's right! Why limit the use of pastel colors to just one single room? These refreshing shades add a touch of audacity, originality, and grace, from the living room to the bedroom, and kitchen.
La vie en rose
Pinkish shades undoubtedly add glam and femininity to living spaces.
"The softness of pink brightens the room, increasing the perception of lightness."
Pink is such a surprisingly versatile color and partners well with any furniture style, from the most classic to the most modern and contemporary. Combine pink elements with white to show its soft and sophisticated side or with furnishing accessories in striking contrasting colors for a chic setting.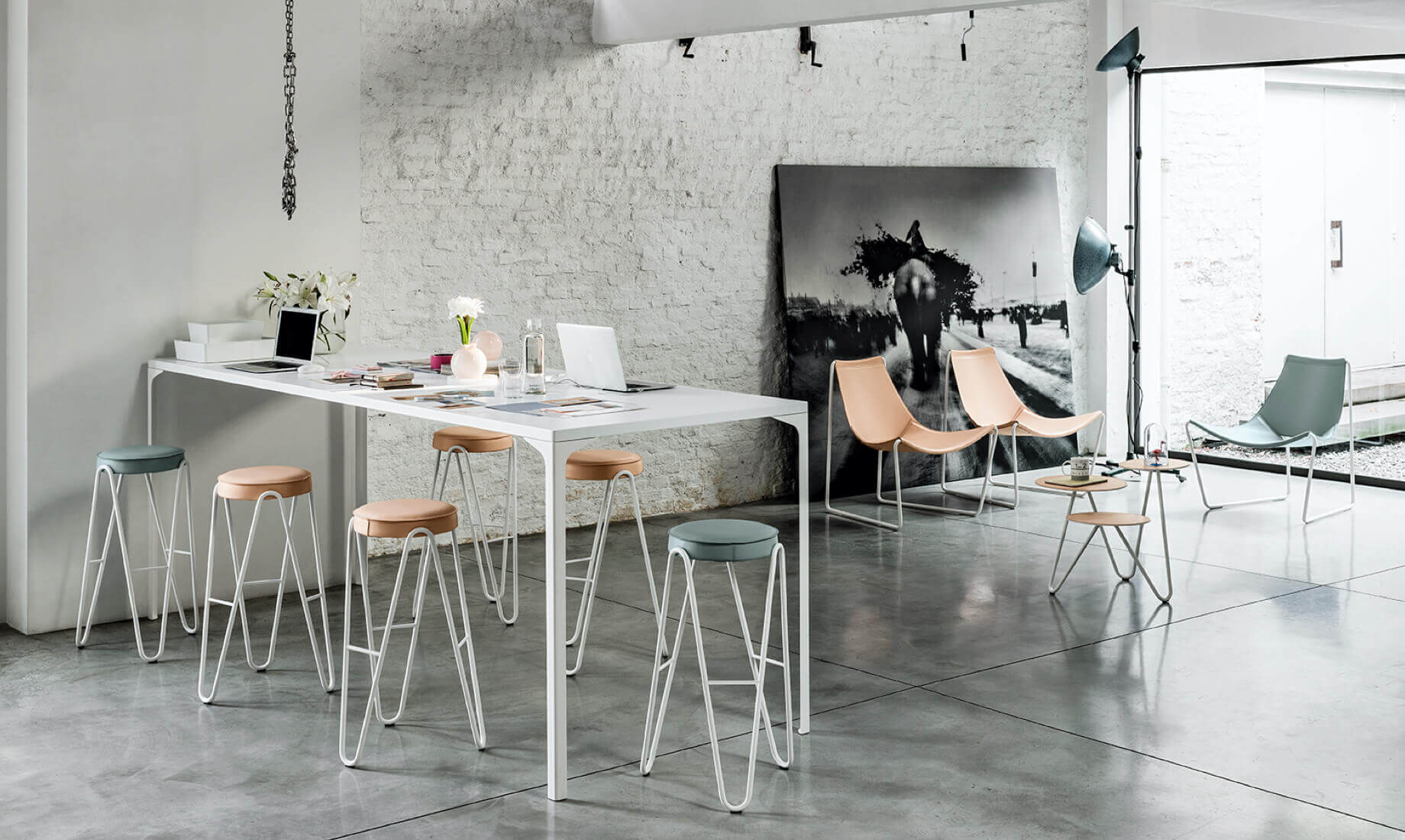 Apelle Jump stool, Trio coffee table, and armchair, design Beatriz Sempere.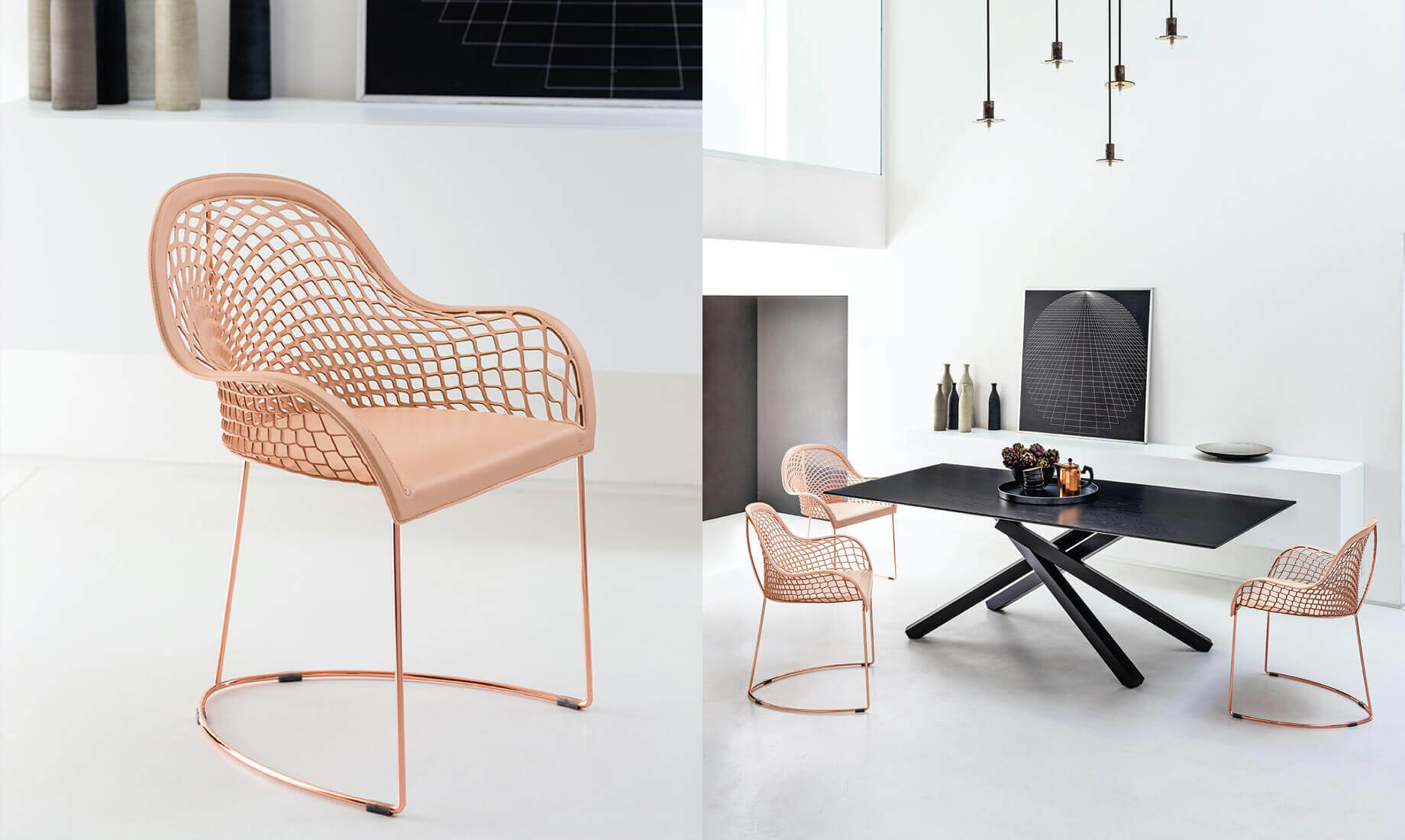 Guapa armchair, design Sempere#Poli Design. Pechino table, design Midj R&D.
Paired with rustic accents, a few elements of this romantic shade become the room's focal point, combining appeal and elegance.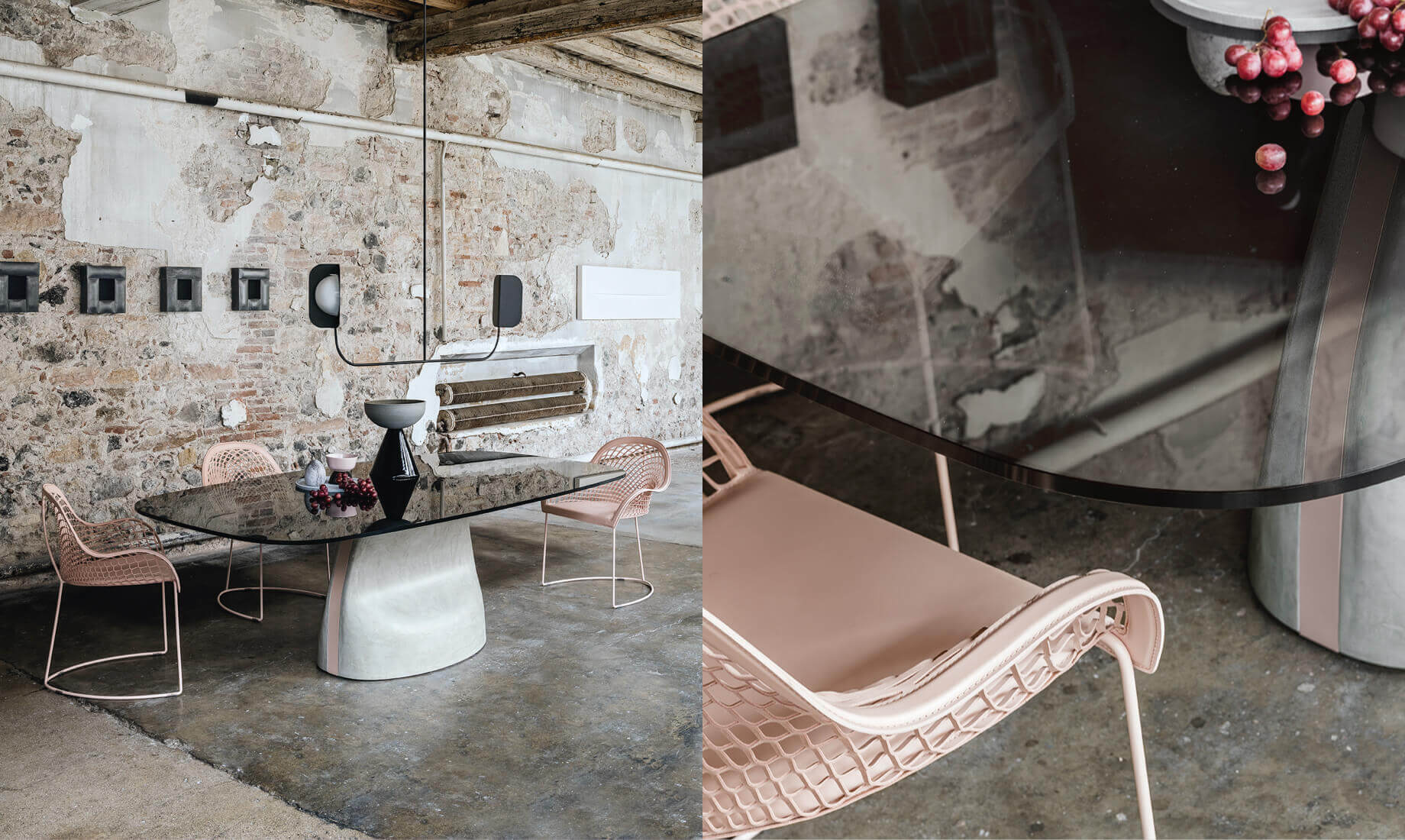 Guapa armchair, design Sempere#Poli Design. Gran Sasso table, design Andrea Lucatello.
The calming effect of blue
Blue is essentially relaxing and has the power to calm down the mind and body and aid meditation.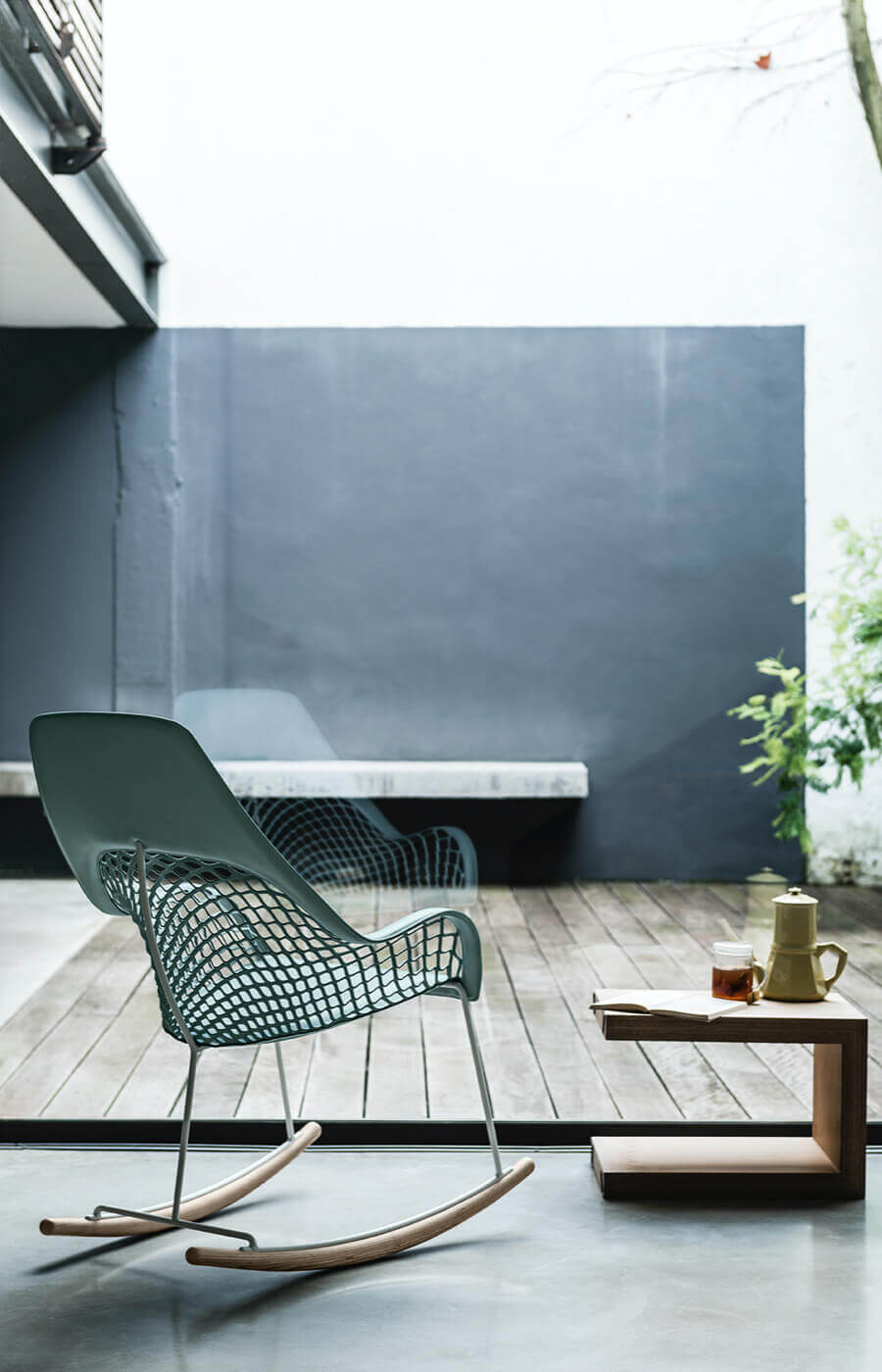 Guapa rocking chair, design Sempere#Poli Design.
"Blue evokes a pleasant and soft atmosphere, inviting us to linger and relax."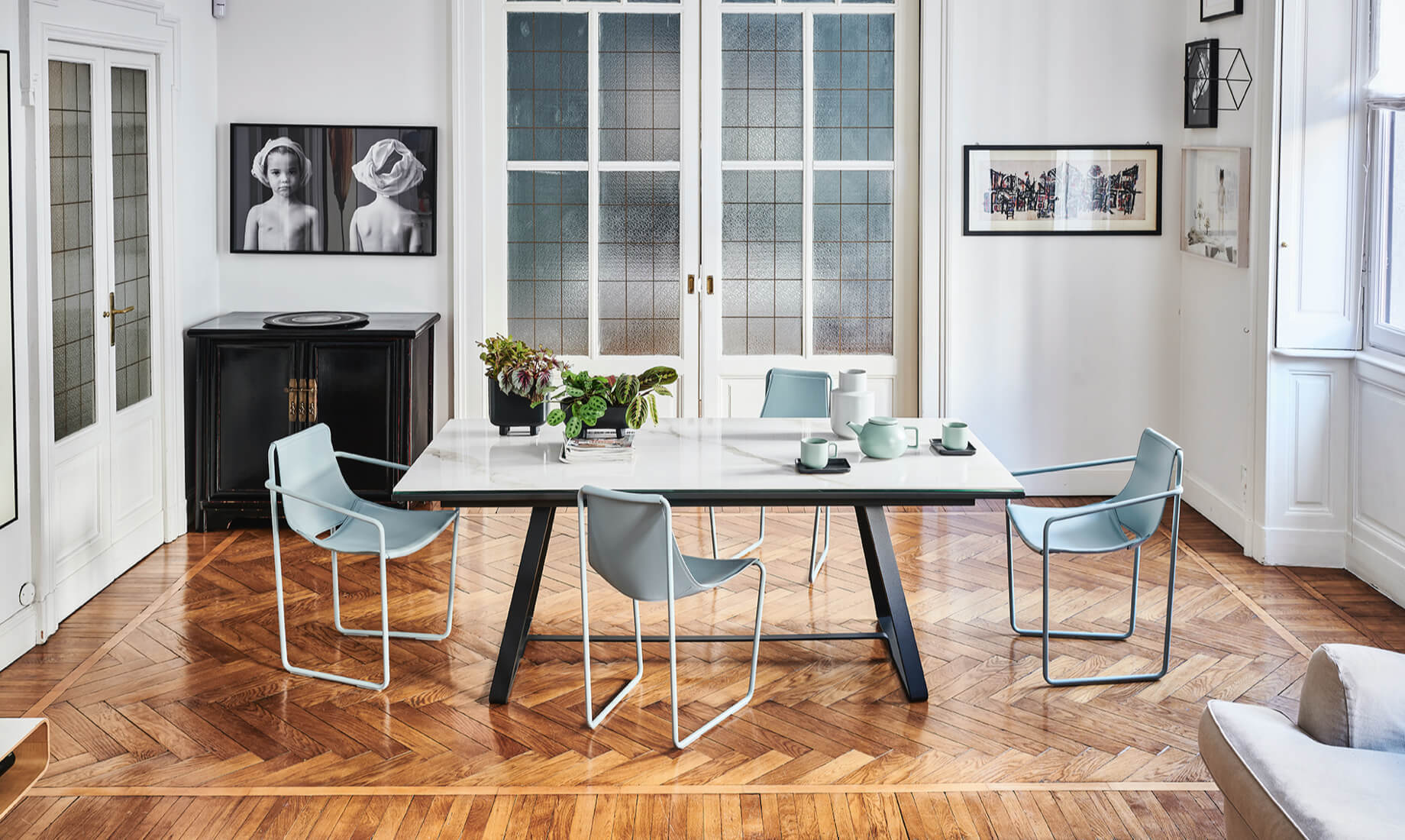 Apelle armchair, design Beatriz Sempere. Alfred table, design Midj R&D.
This is why blue is particularly suitable for family rooms, where we spend most of our time.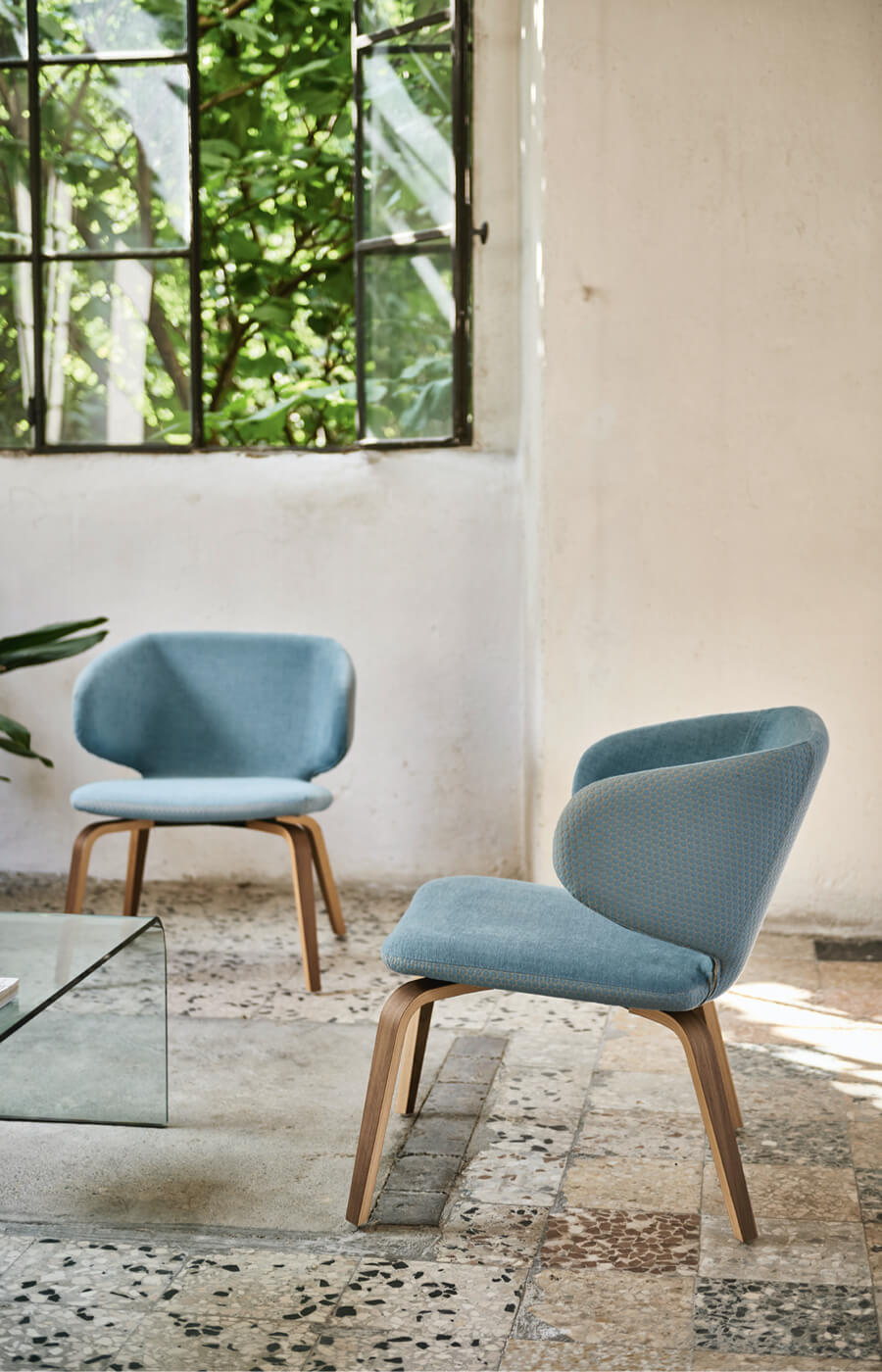 Wrap chair, design Balutto Associati.
Yellow: timeless elegance
Yellow is a primary color that spins us directly into the summer season, creating a cheerful, fresh, and bright atmosphere to be enjoyed all year round.
"Yellow is a powerful color: romantic, a little nostalgic, and definitely positive."
The combination of cold and warm shades such as yellow with gray, creates a modern and industrial look.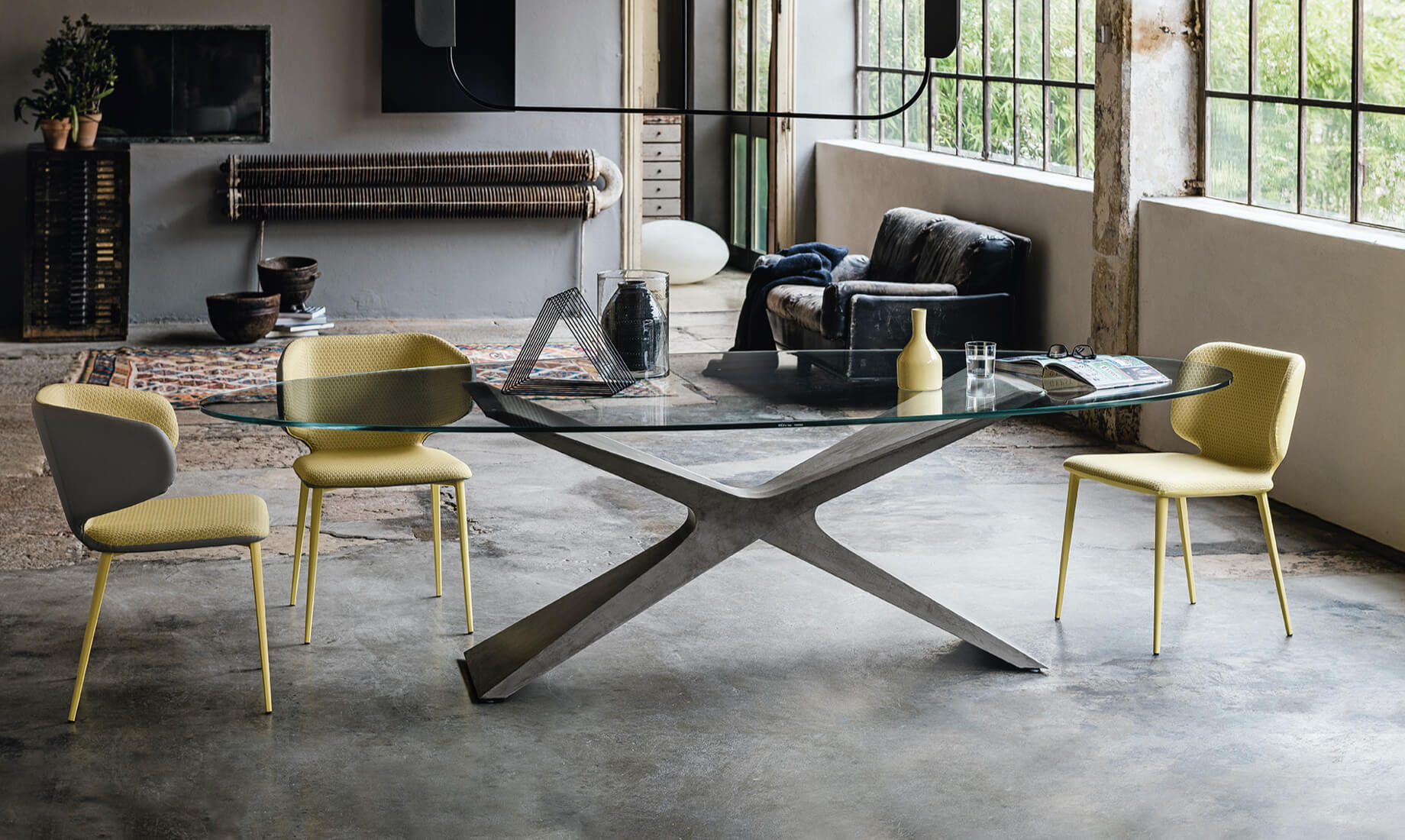 Wrap chair, design Balutto Associati. Nexus table, design Andrea Lucatello.
And what about the sleeping area? Yellow is a relaxing and evocative shade. Pair it with white accents to create a pleasant setting with a classic and timeless style.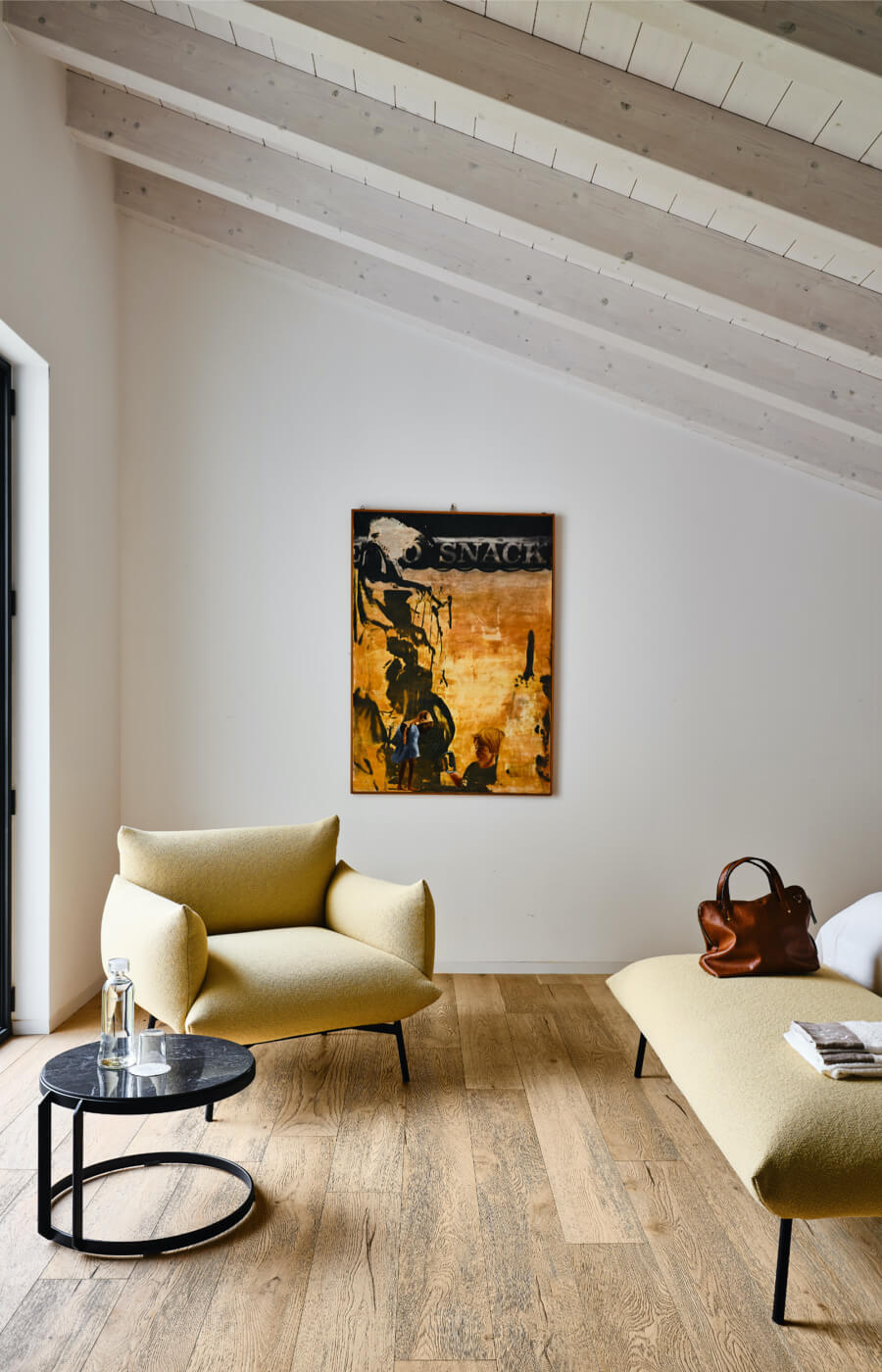 Area armchair and ottoman, design Studio Pastina. Joint coffee table.
Green: an earthy feel indoors
Green is undoubtedly an original choice if you're looking for classy and modern interior furnishing deco.
The fresh, spring shades of green, from delicate sage to mint green, are extremely easy to combine.
"These colors are soothing for the eyes and remind the delicacy of nature."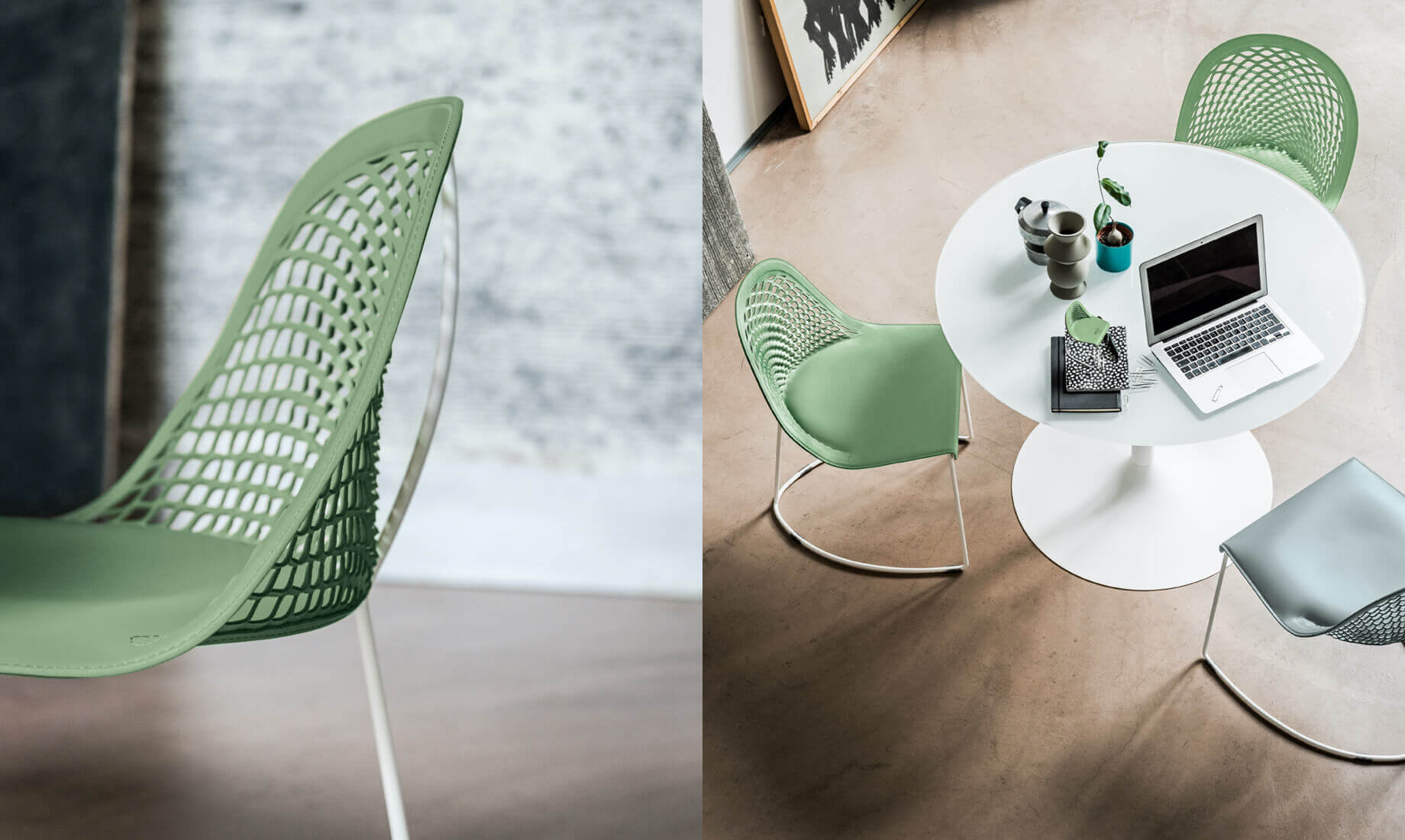 Guapa chair, design Sempere#Poli Design.
Green blends perfectly with the warm tones of wood to deliver a refined eye-catching look.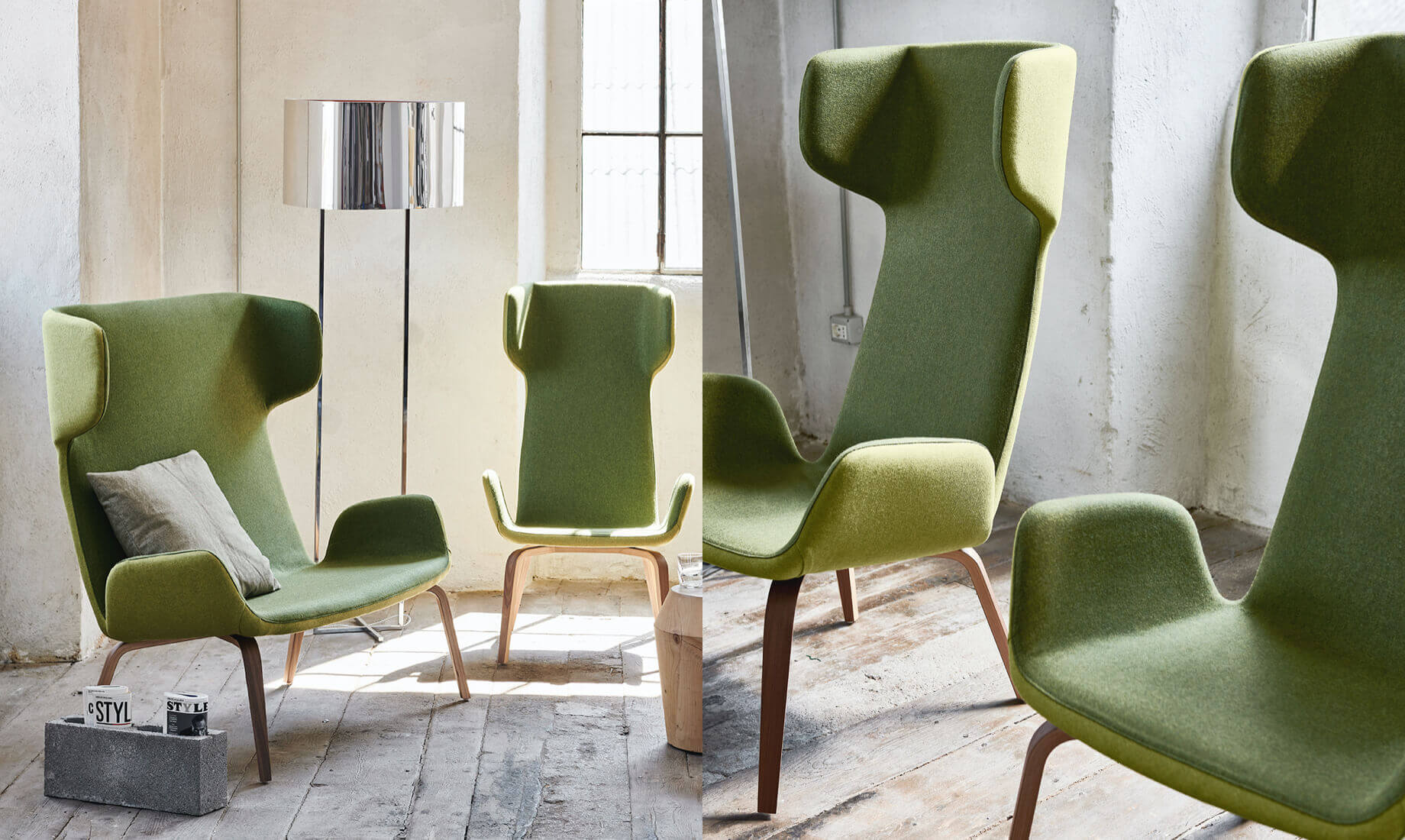 Light sofa and armchair, design Balutto Associati.
But it also finds an ideal partner in white to liven up the environment even more and in black to add a touch of mystery.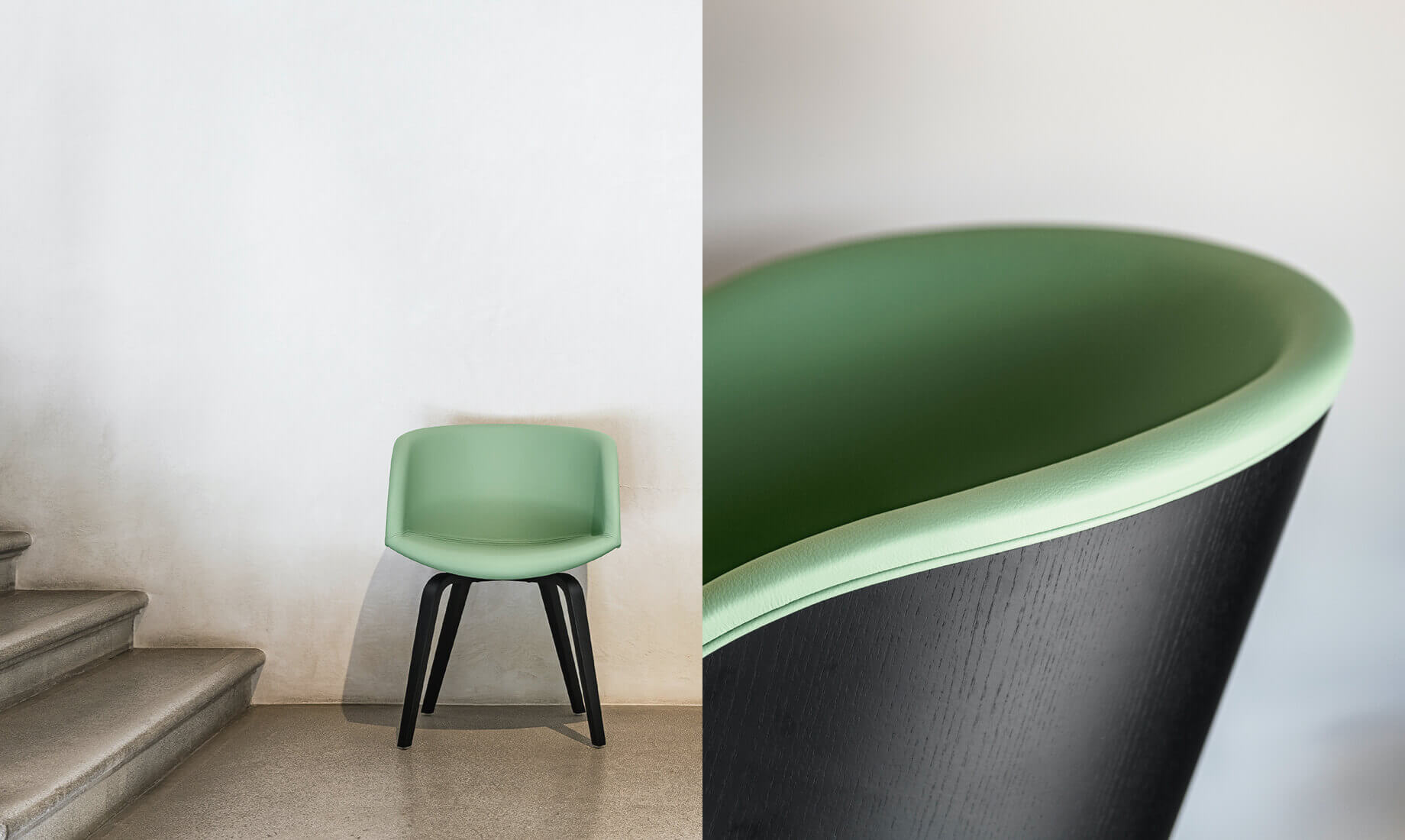 Danny armchair, design Midj R&D.
Peachy freshness
The delicate yet vibrant echo of peach orange represents a stylish choice when it comes to interior design.
Widely used in the 70s and 80s, this juicy color is once again very trendy. Thanks to its ability to draw attention, it brings to mind all the vitality of spring.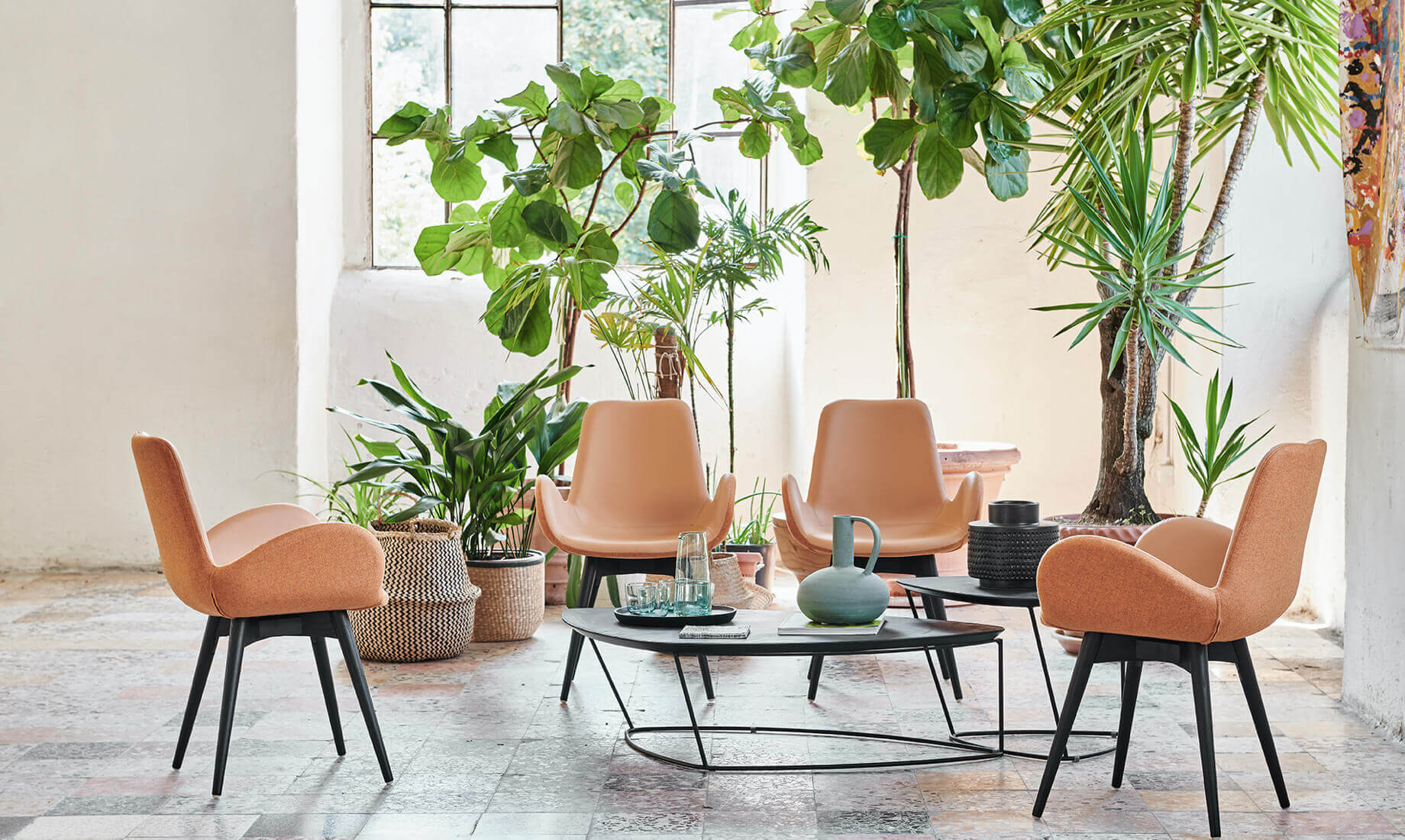 Dalia armchair, design Beatriz Sempere. Guapa coffee table, design Sempere#Poli Design.
"Peach is a fruity shade that can offer an unparalleled sense of comfort."
The peach color, combined with dark colors such as black, stands out even more. While in combination with pure white, the sweet shades can lighten and amplify the space, giving it personality.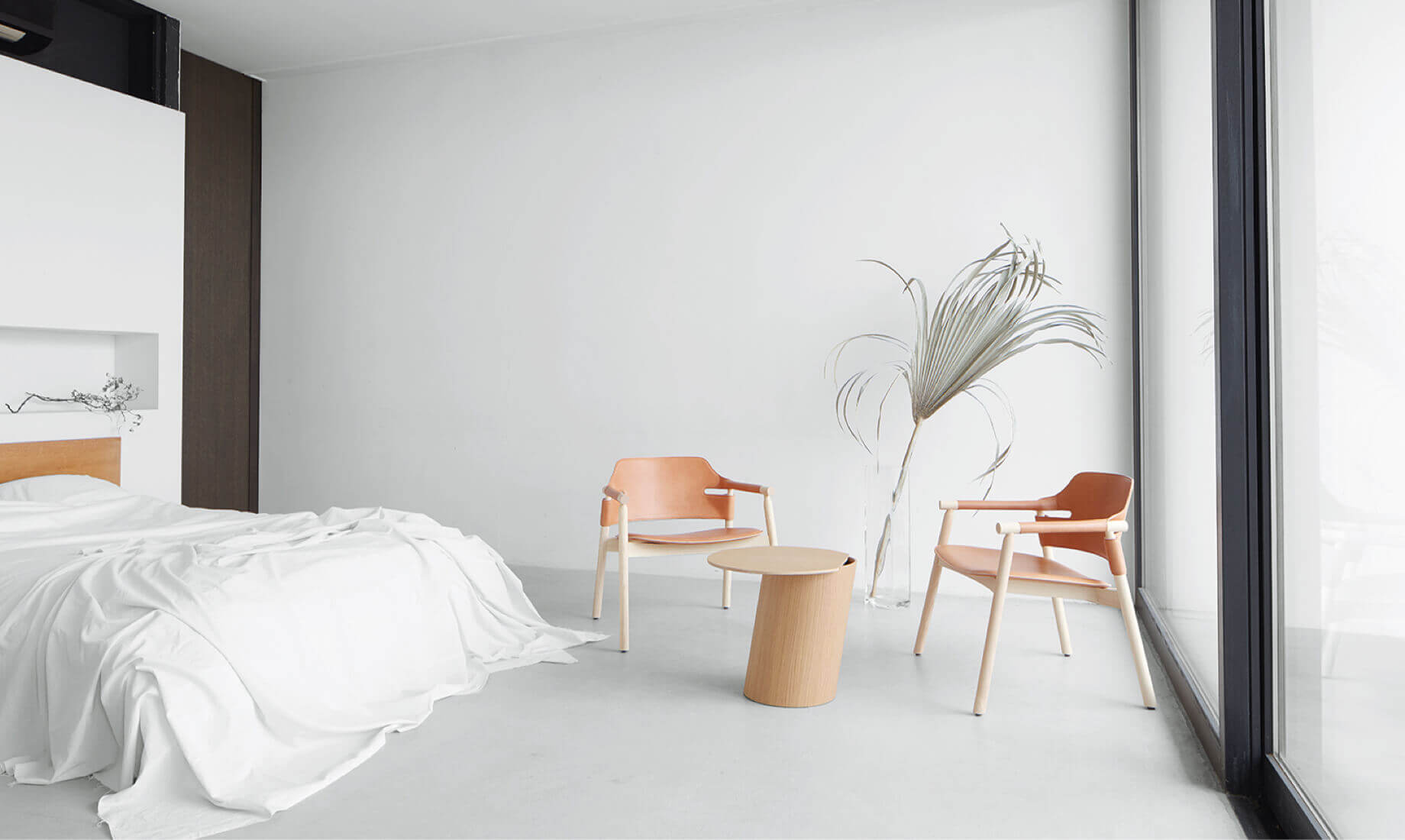 Suite armchair, design AtelierNanni.
Color: the mirror of our sensations
Soft pastel shades allow us to bring color into our home in a discreet way, creating exciting and never predictable combinations. But the use of color is also the simplest way to communicate our way of living life. And what color are you?