Our new showroom: a melting pot of ideas
Published on 25/11/2020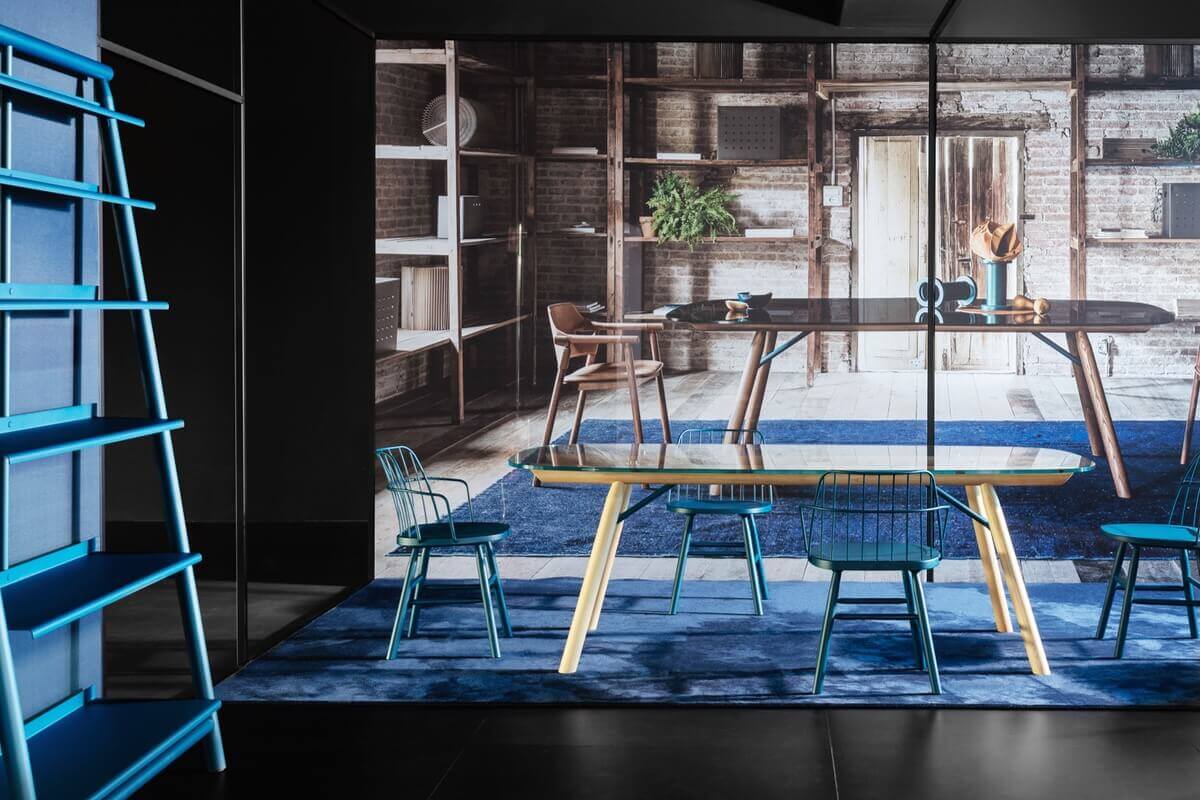 Midj's uniqueness consists of a mix of creativity, innovation, and craftsmanship expressed through a wide selection of customizable furnishing accessories that meet contemporary living needs.
Our skilled designers are engaged in a continuous search for technical and aesthetic excellence. They are undoubtedly the ones who write the history of our products' "soft design".
This reality has led us to develop the desire for a new showroom, a space that presents and talks about our products. But not only. Our showroom represents a sort of play-ground where architects, interior designers, and professionals can exchange ideas and get inspired by new suggestions.
The showroom covers ​​about 1000 square meters and was designed by Oxsimoro Architetti, who perfectly interpreted our needs even within the operational offices and the recently built research and development center.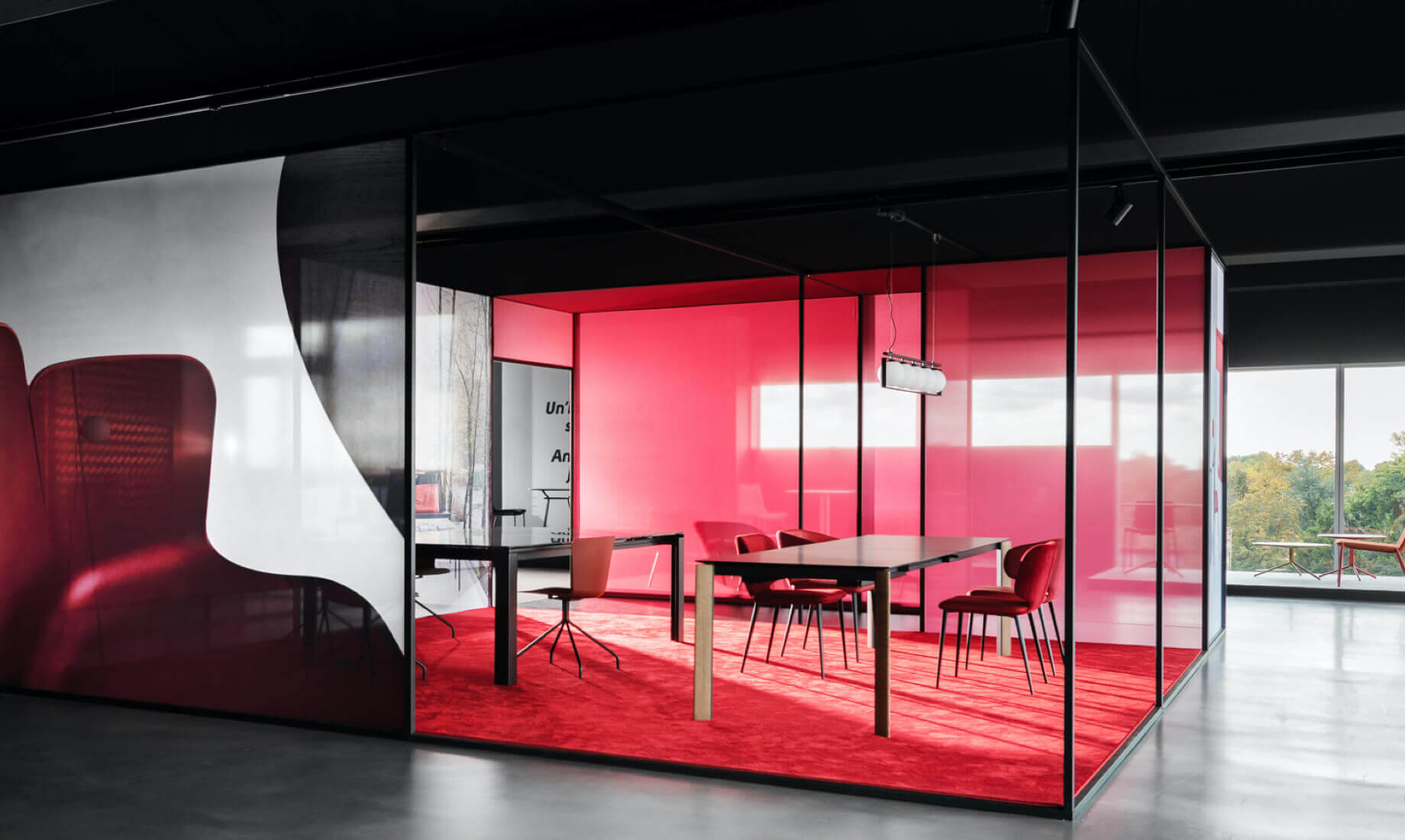 A different dominant color characterizes the essential geometric structures that enclose soft and reassuring lines.
Visitors take a sensory journey through colors, textures, lights, and transparencies. Our gallery presents interior and exterior furnishing proposals that easily fit into home and contract environments, ranging from offices to the hôtellerie sector.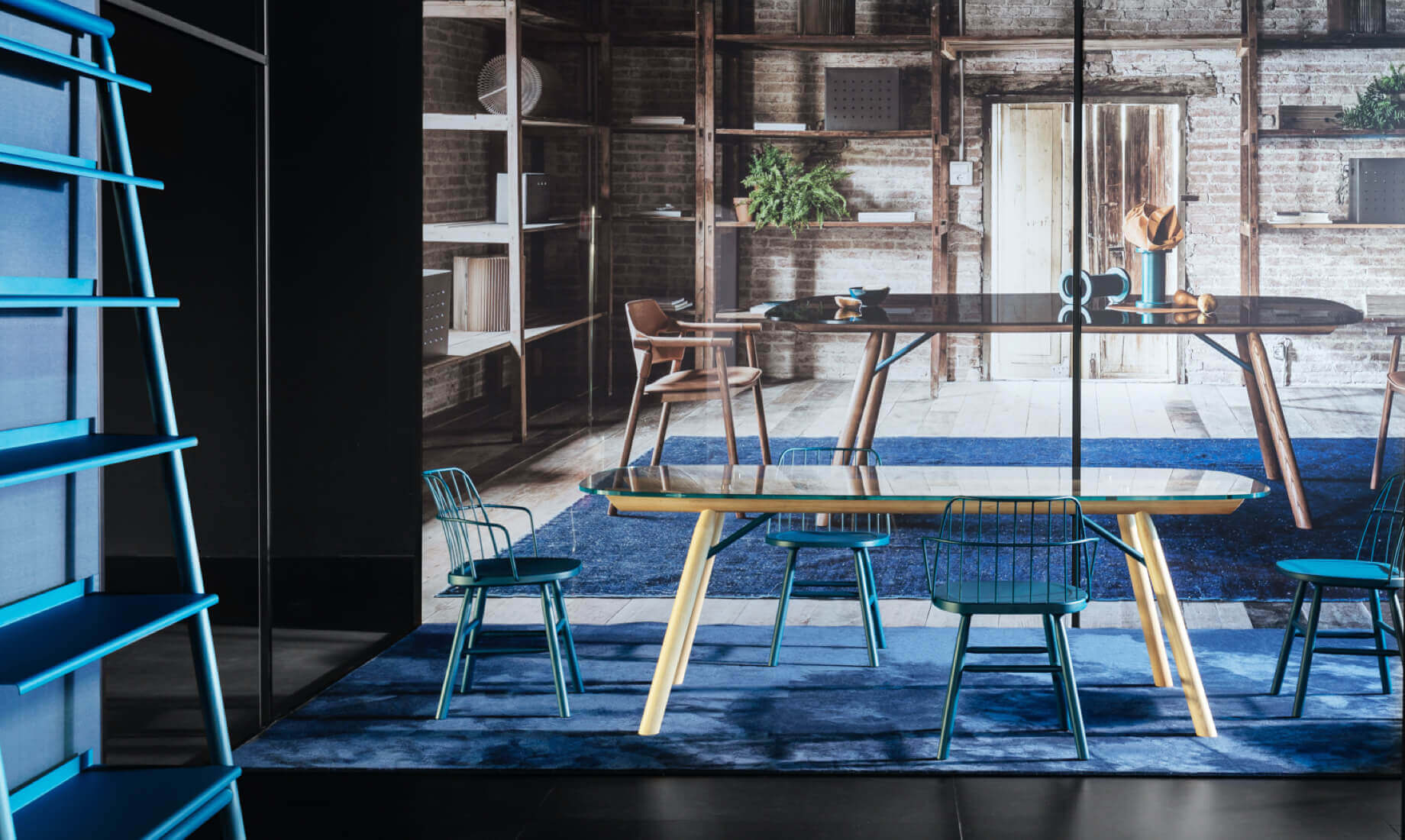 Within each apparently independent set, the collections are presented on a sort of stage thanks to a sophisticated lighting system.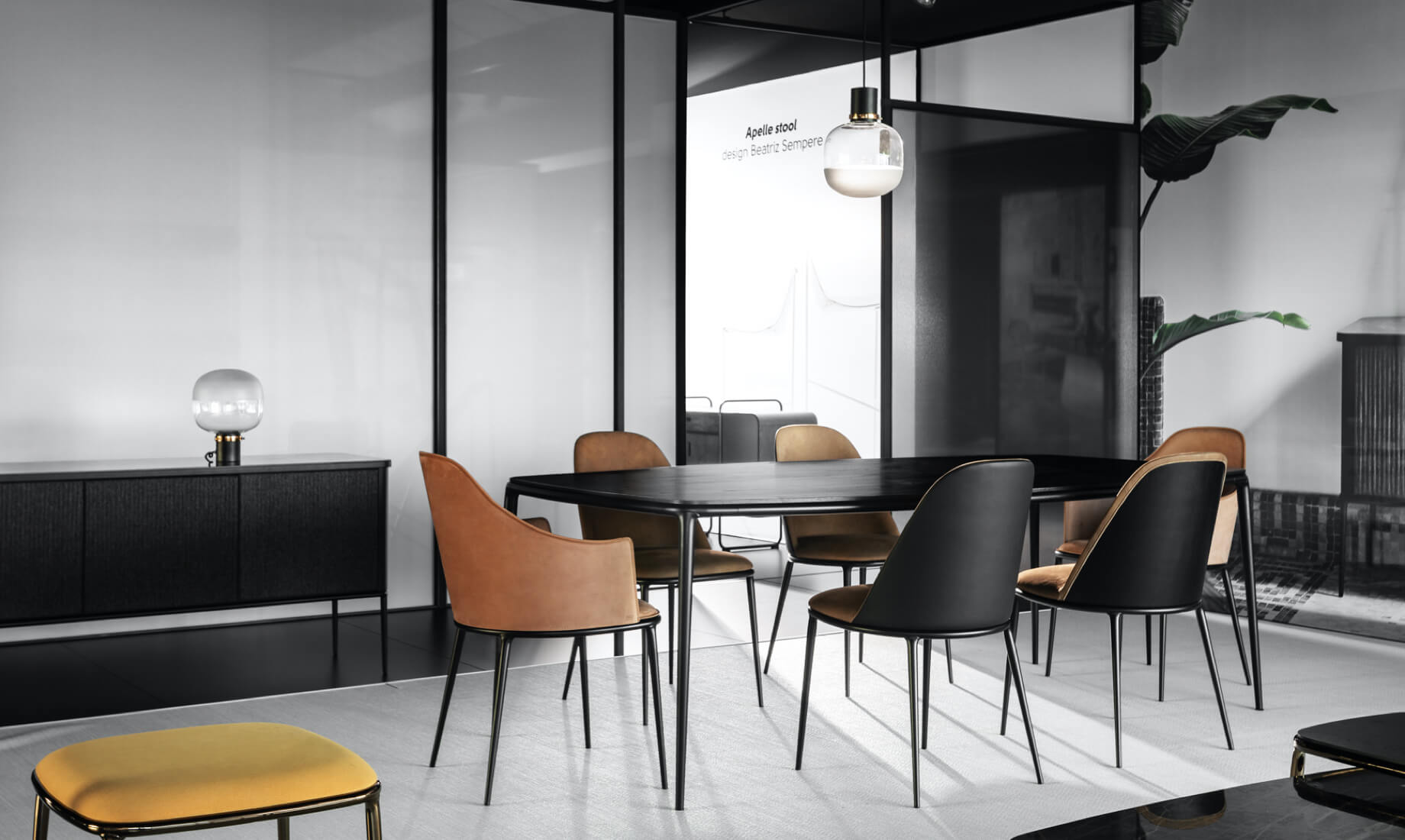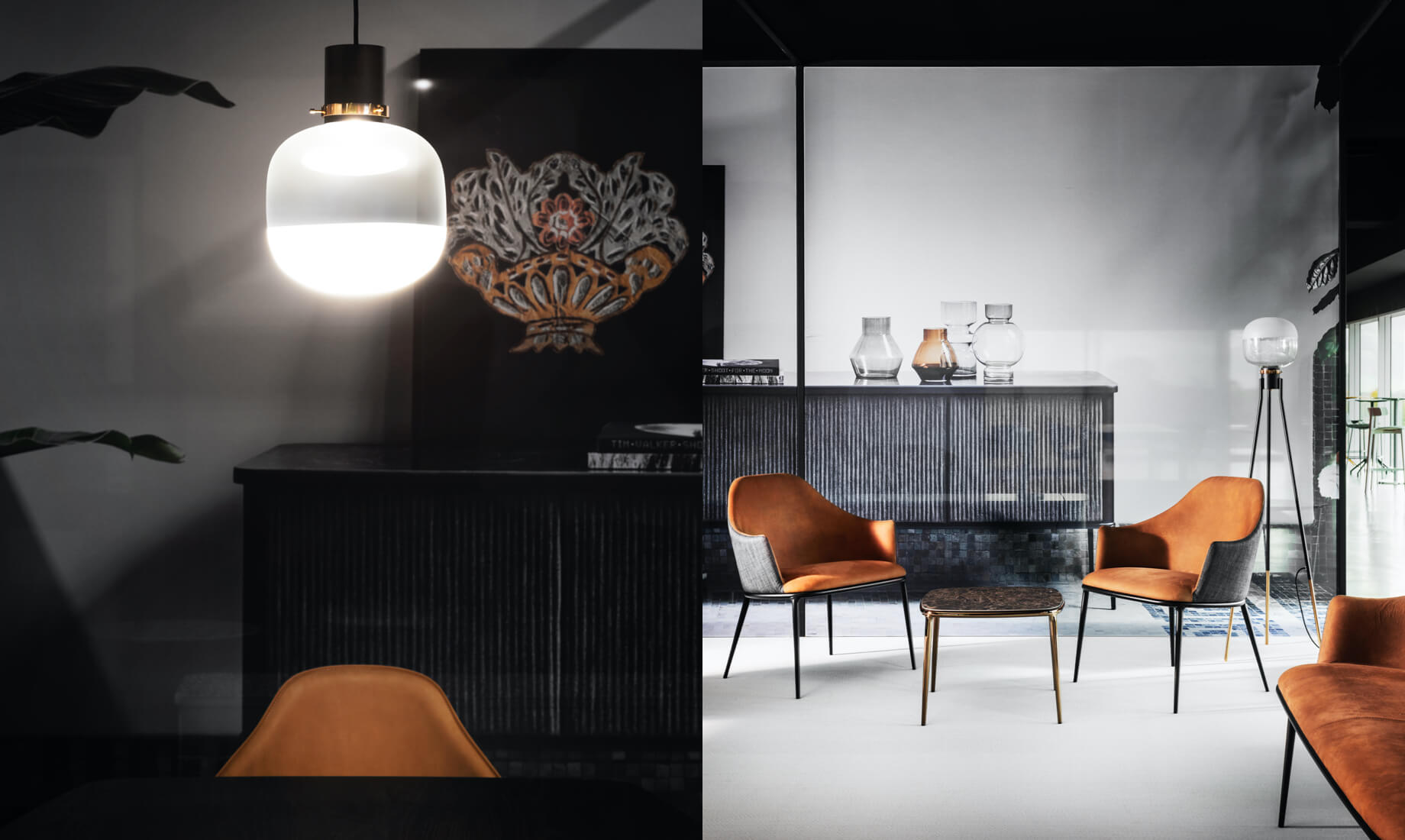 "The single cubic structures have no limits nor boundaries."
This even distribution of spaces leaves plenty of freedom in creating new combinations, atmospheres, and emotions.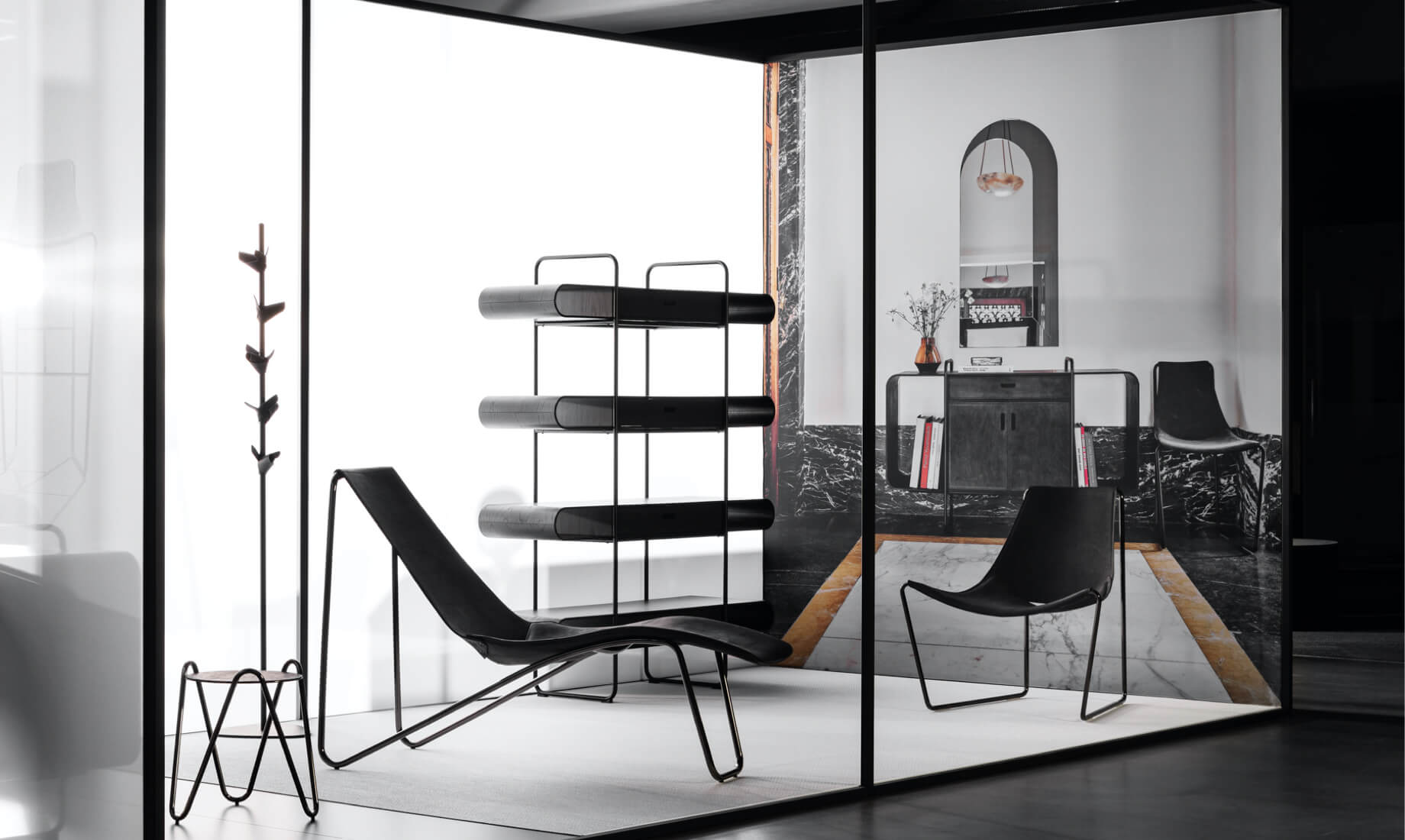 "The showroom is intended to be an open environment that evolves together with Midj's and our designers' creativity."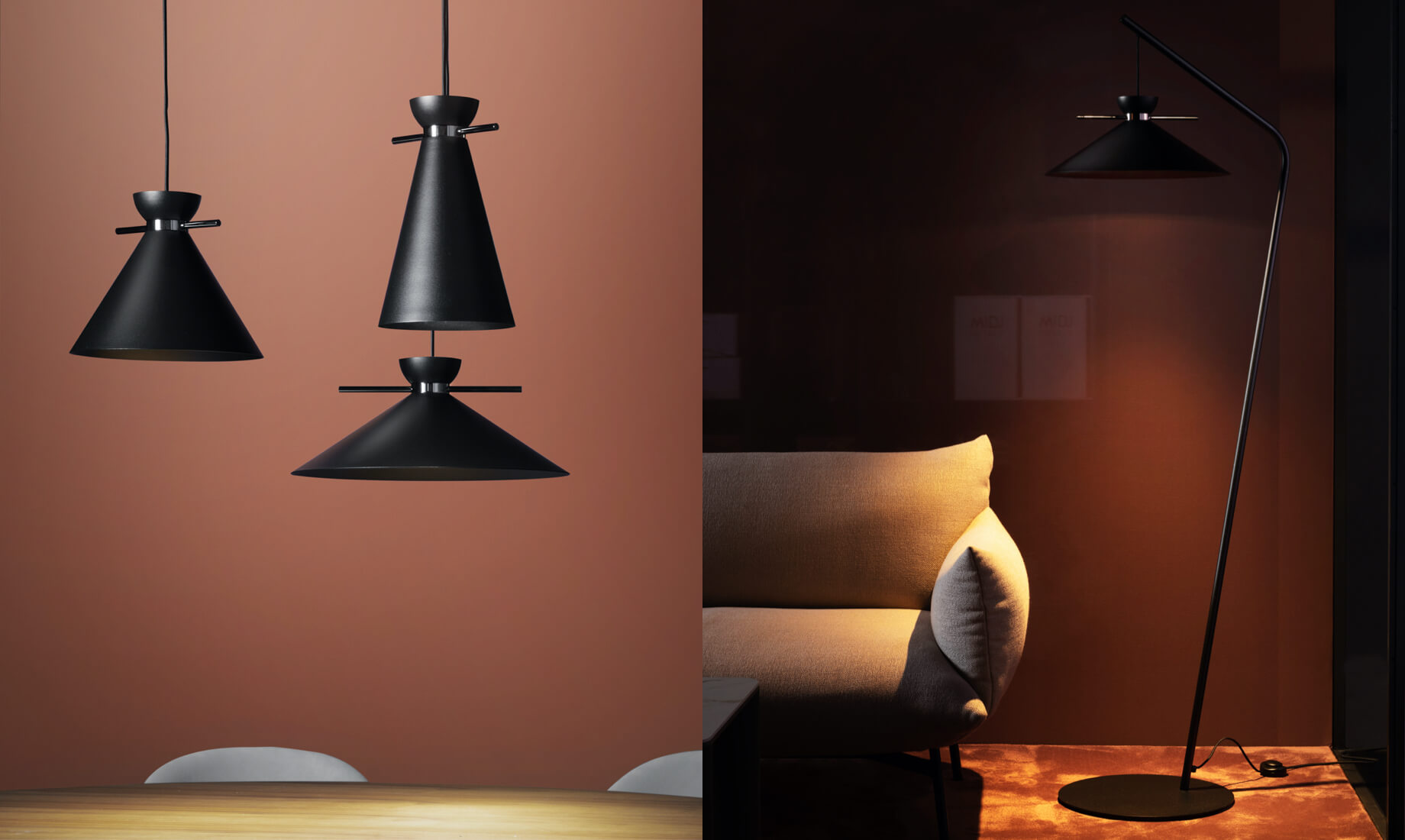 Material library: where creativity happens
The material library is the heart of our showroom. Professionals can receive technical information regarding our products and a complete view of all the available finishes, fabrics, and leathers. Our material library is where architects and interior designers take a more in-depth look into our furnishing accessories' functional and aesthetic aspects.
Sharing passions
In brief, the new showroom concept strongly desired by our company represents a space in which Italian craftsmanship, experiences, ideas, and skills speak the common language of contemporary living.