Small and medium furnishing accessories: multifunctional and versatile. In other words, essential!
Published on 24/08/2020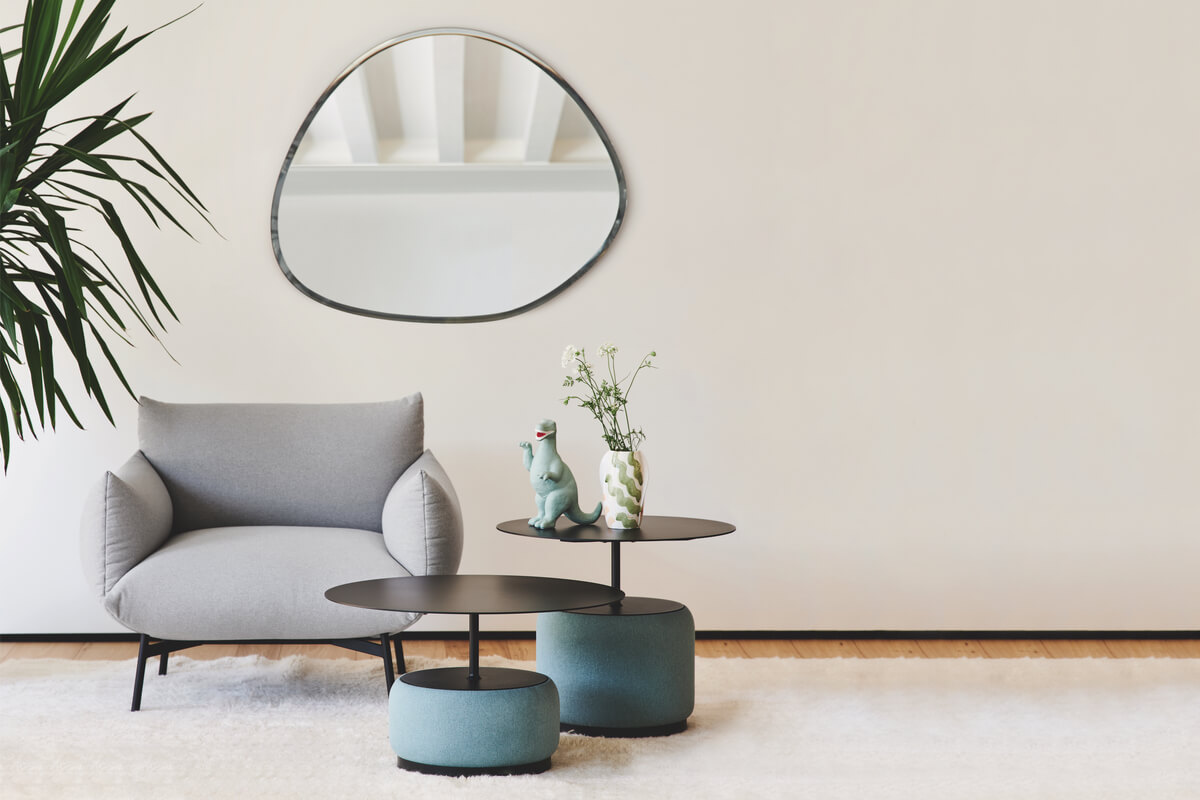 Small and medium-sized furnishing accessories are practical transforming elements that add personality to domestic and contract environments, satisfying the needs of those who live these spaces.
Coffee tables
Generally placed in living areas, coffee tables are essential furnishing accessories that carry drinks, snacks, magazines, and books. But they also leave plenty of space to imagination, playing with colors, shapes, and textures.
Paw: the perfect balance between beauty and functionality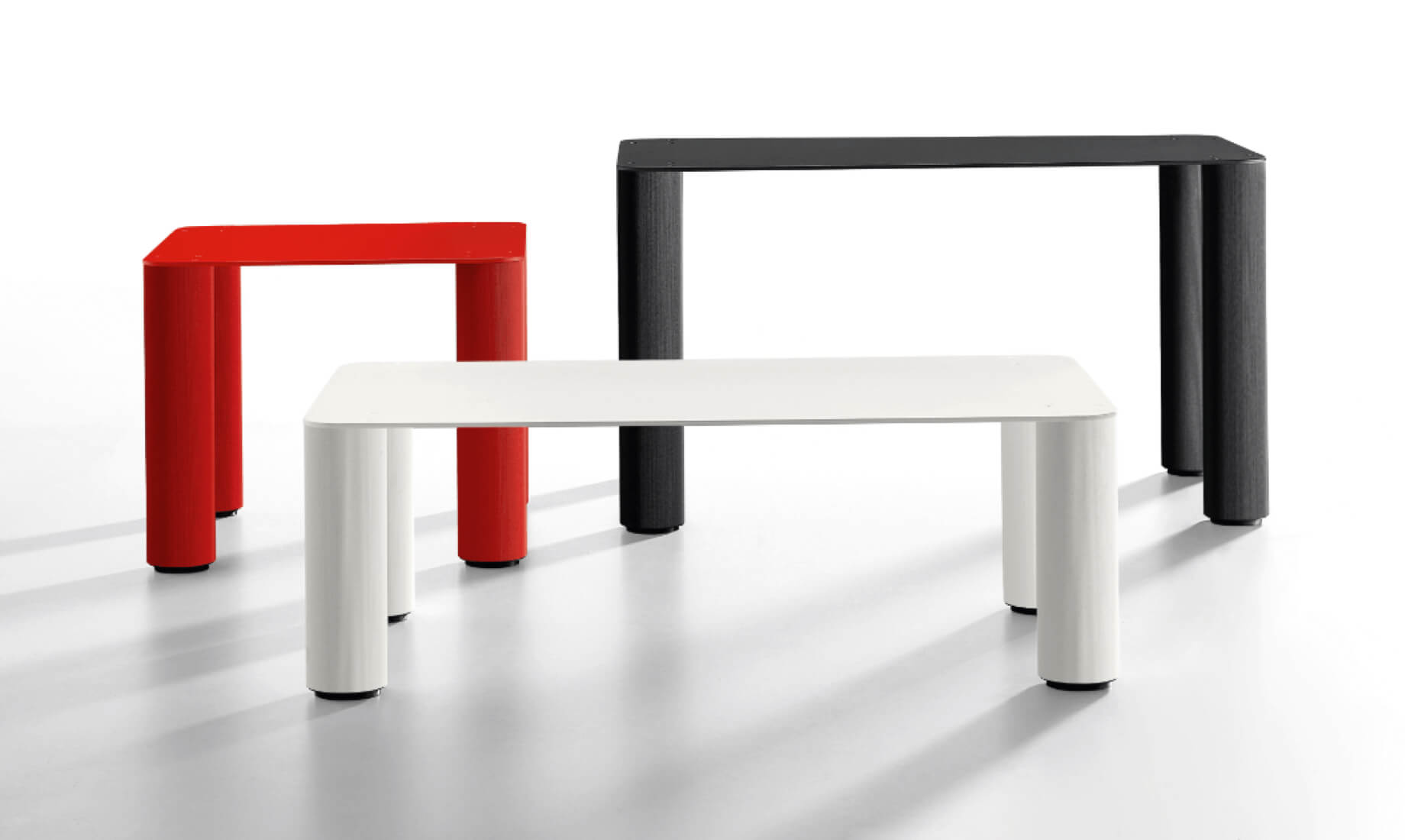 Contemporaneity, versatility, and construction quality are the keywords that define Paw, the nesting coffee table designed by Studio Pastina for Midj.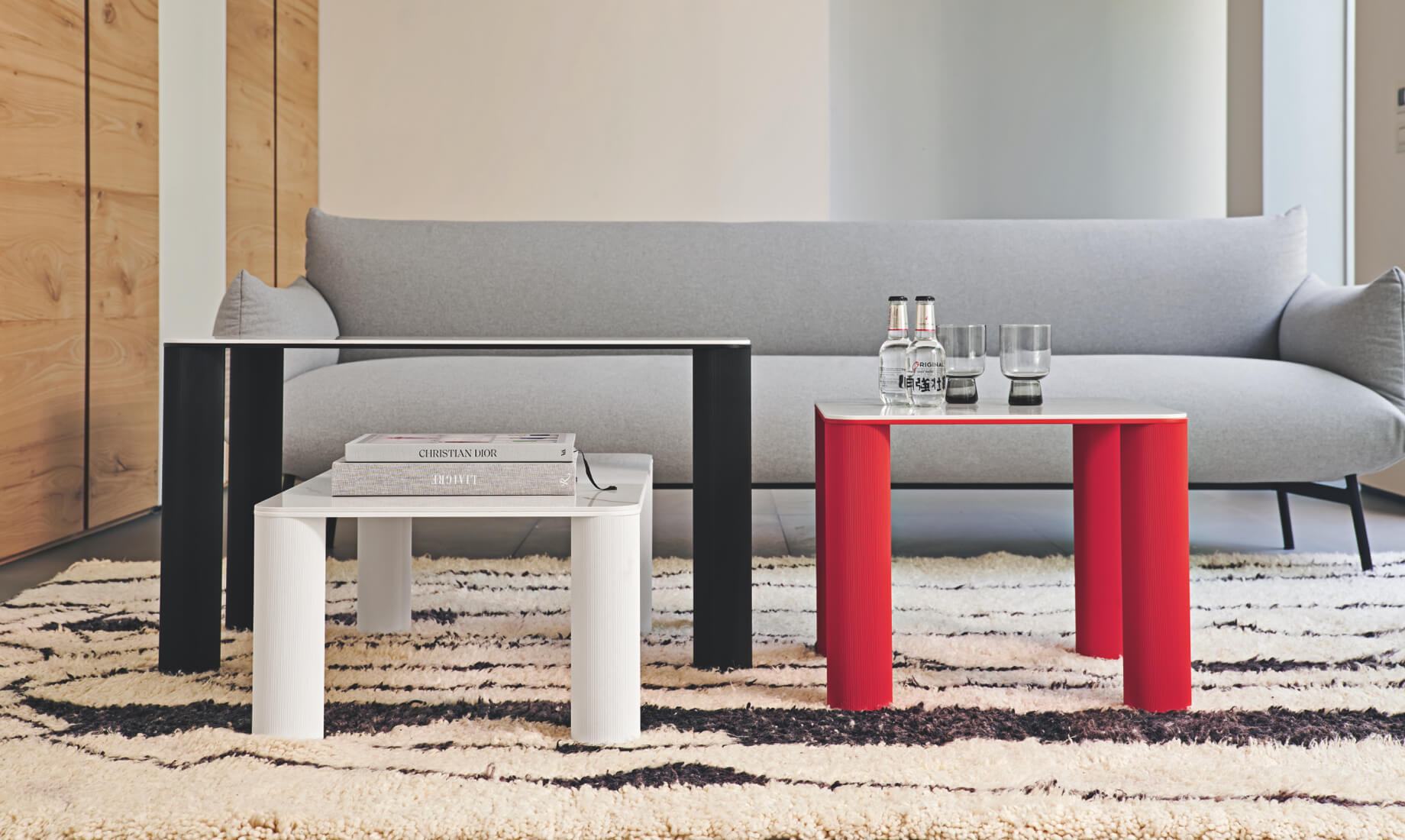 Easy to combine with different styles, from classic to modern, Paw stands out for its very thin ceramic or metal top, highlighting even more the visual strength of the aluminum legs.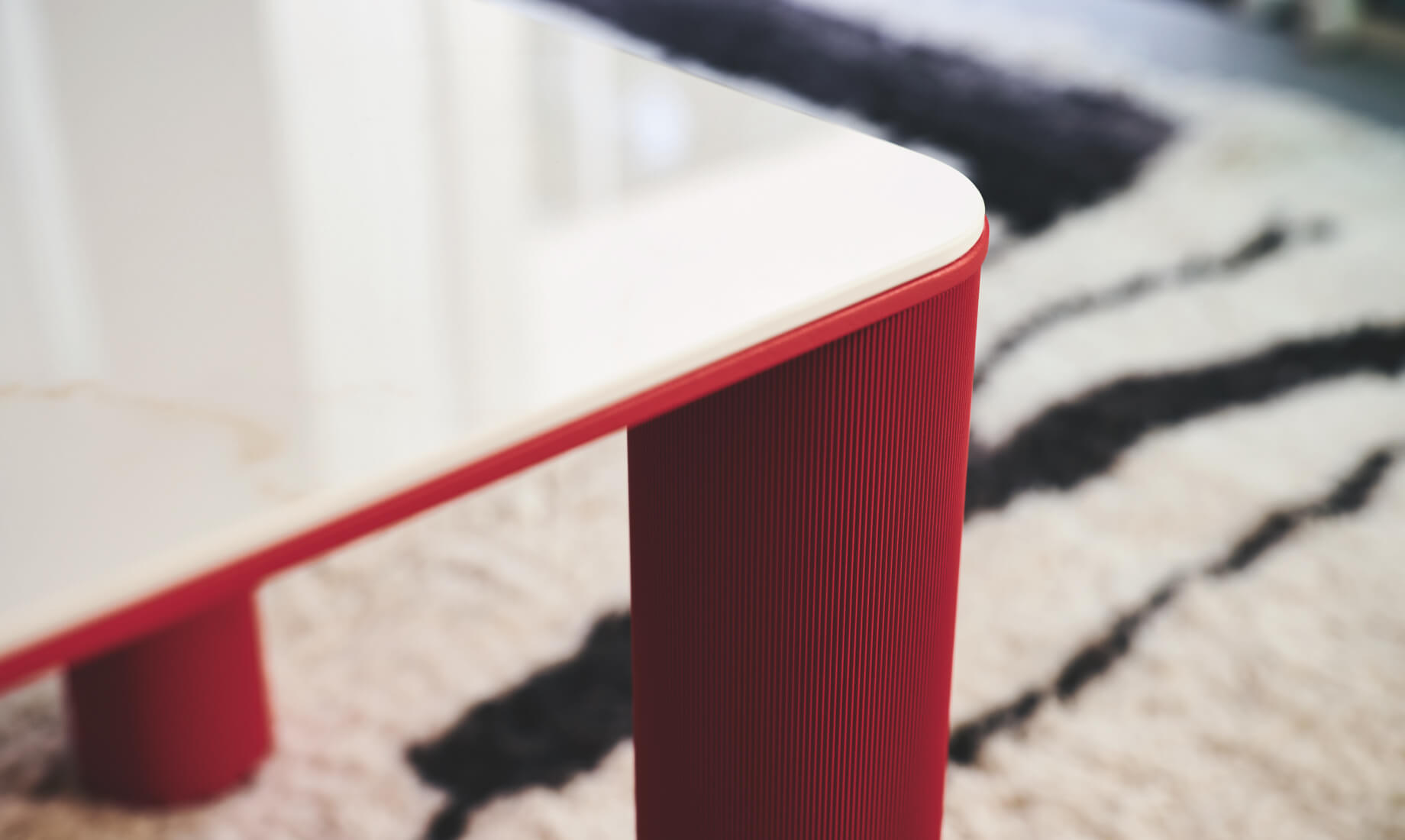 "Minimal and colorful, Paw is simply pop!"
The Paw coffee table available in 3 heights and sizes, is also designed for outdoor space. The structure made entirely of powder-coated aluminum is ideal for gardens, terraces, and dehors in hospitality structures, making outdoor spaces even more comfortable. This is possible in the metal top version.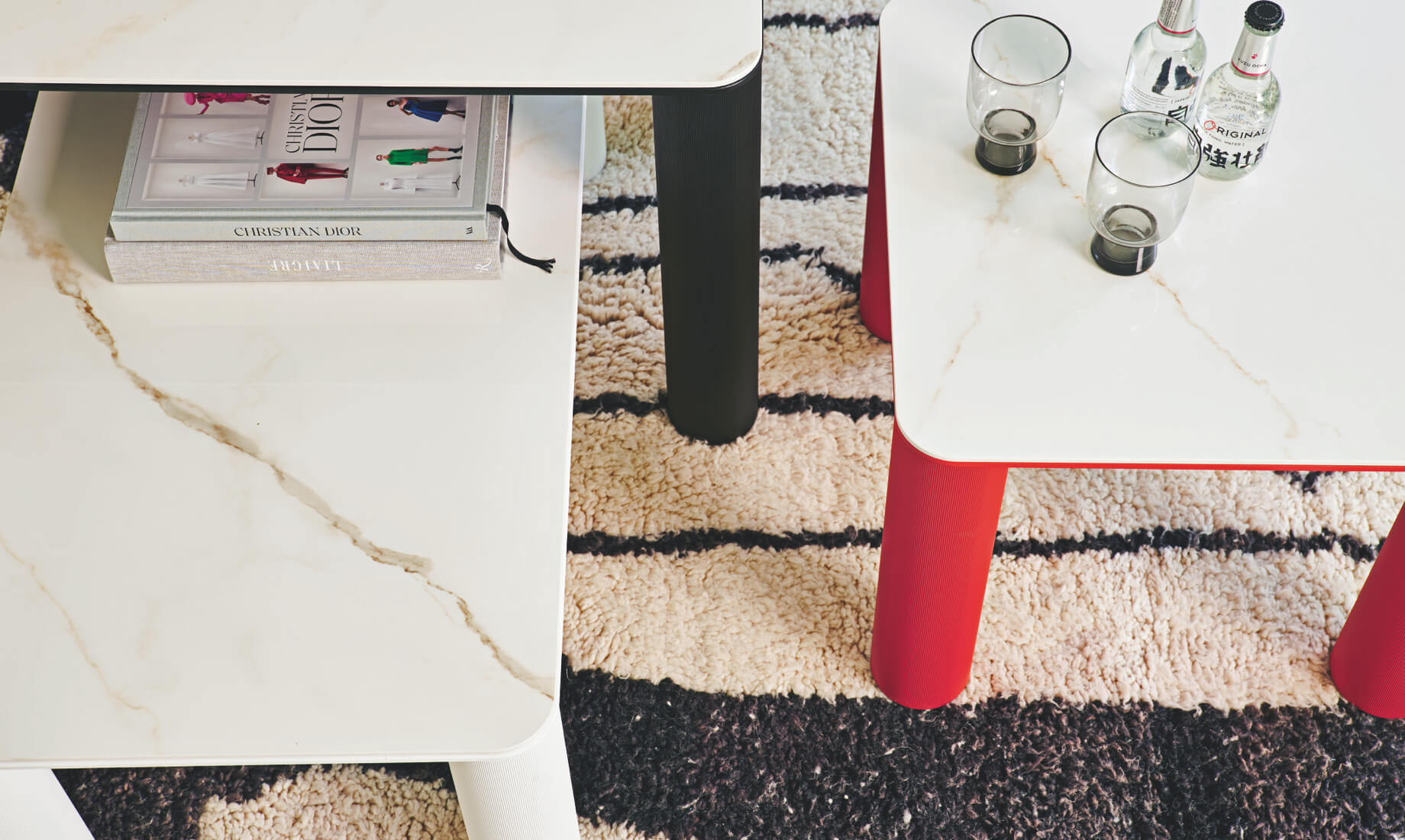 Bloom: bold and colorful, young and informal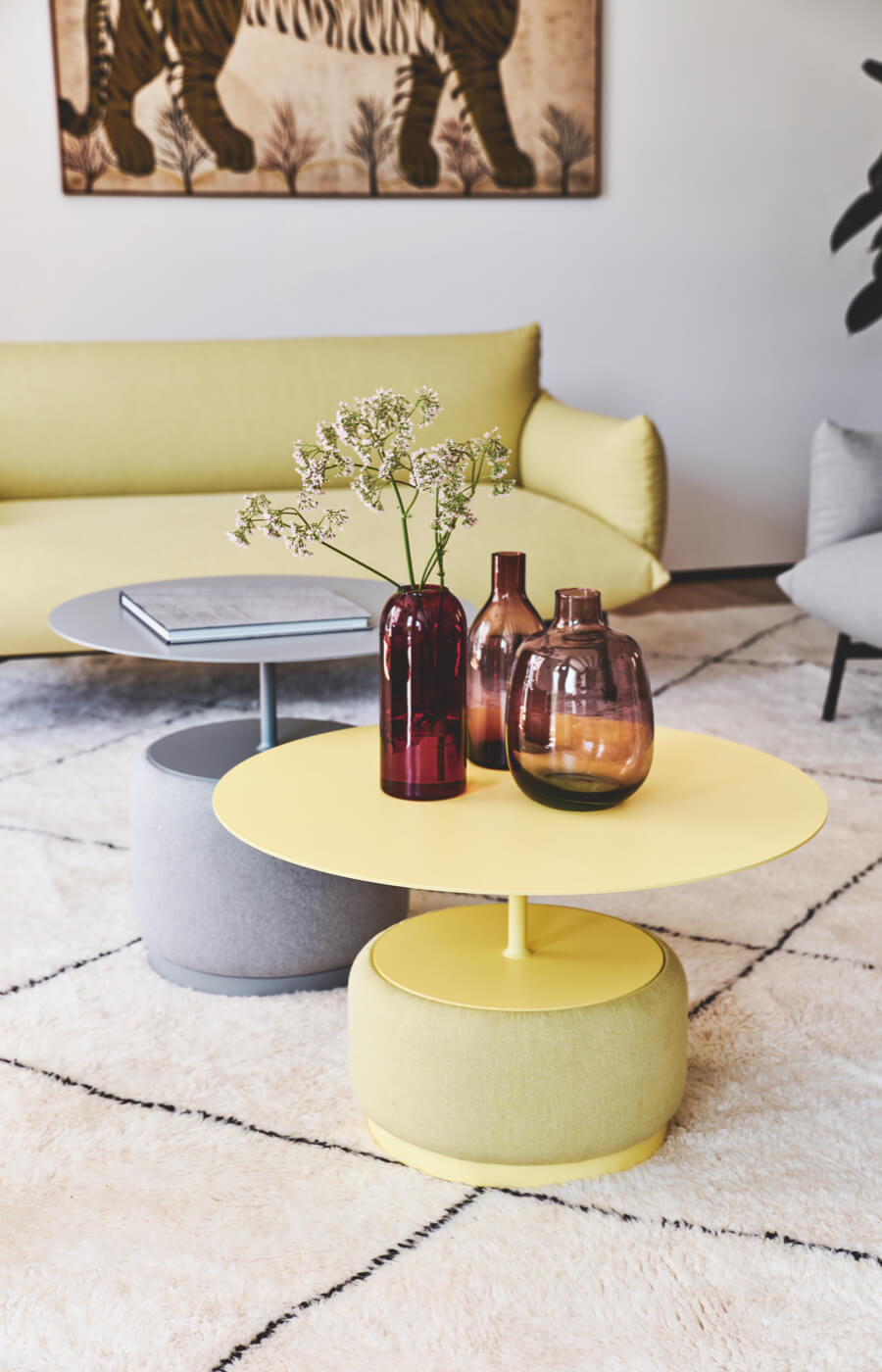 Designed by Studio Pastina, the Bloom coffee table, available in 2 heights, reveals its ironic and pleasant play of volumes and colors that give life to "harmonious contrasts".
The base, covered in leather, eco-leather or fabric, resembles a soft cushion and supports, through a thin tubular element, the steel or HPL top.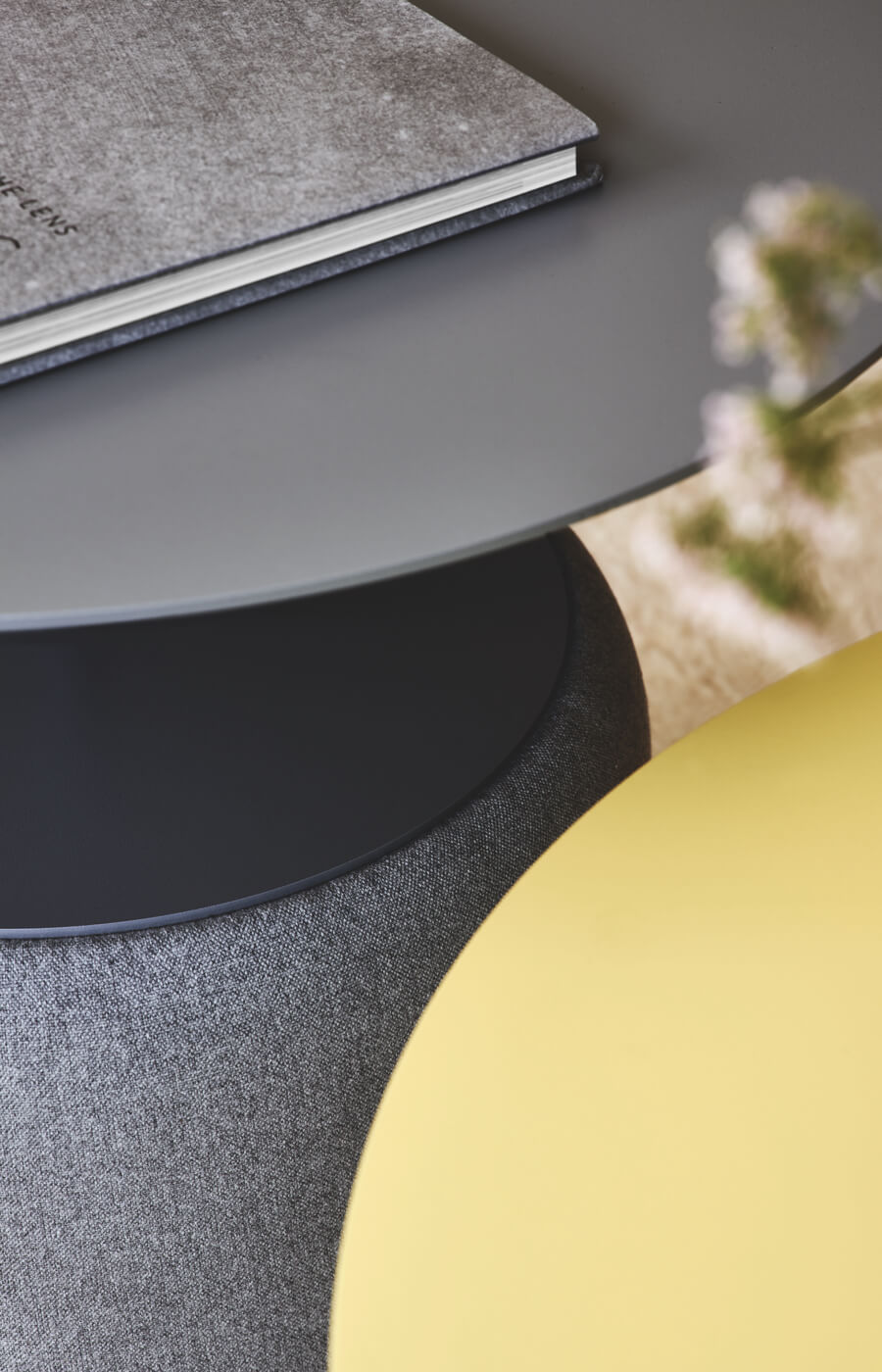 "With its sound-absorbing base, Bloom is bound to become a trendsetting decor piece."
Thanks to its natural versatility, Bloom coffee table functionally accompanies sofas and armchairs and easily fits into the sleeping area, turning into a bedside table.
Hoodi: a game of geometries
Comfortable and essential, the Hoodi coffee table adds a touch of personality, becoming the main focus in a room.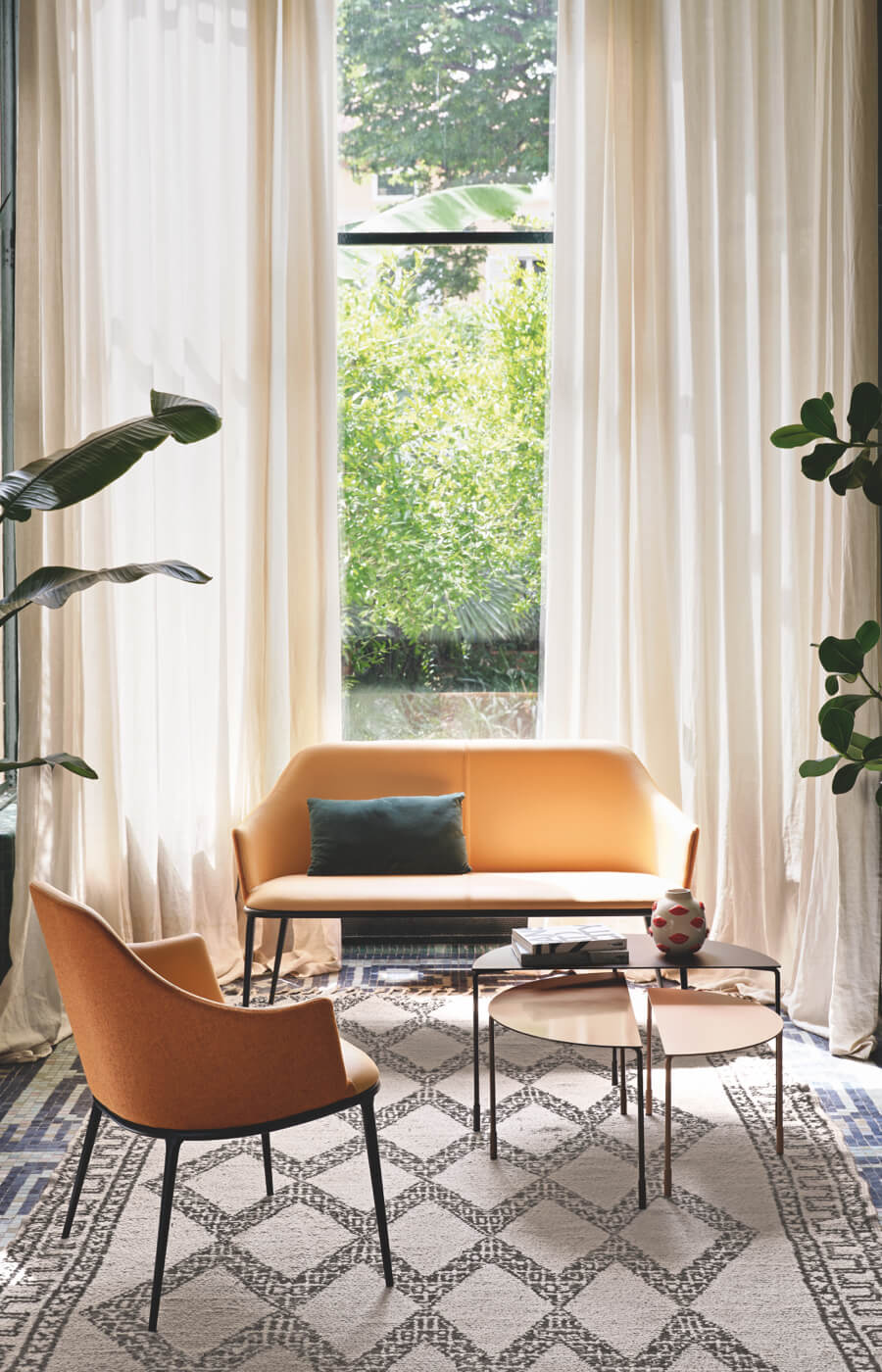 Designed by Roberto Paoli, Hoodi combines practicality and elegance through thin, light lines with a slightly industrial soul.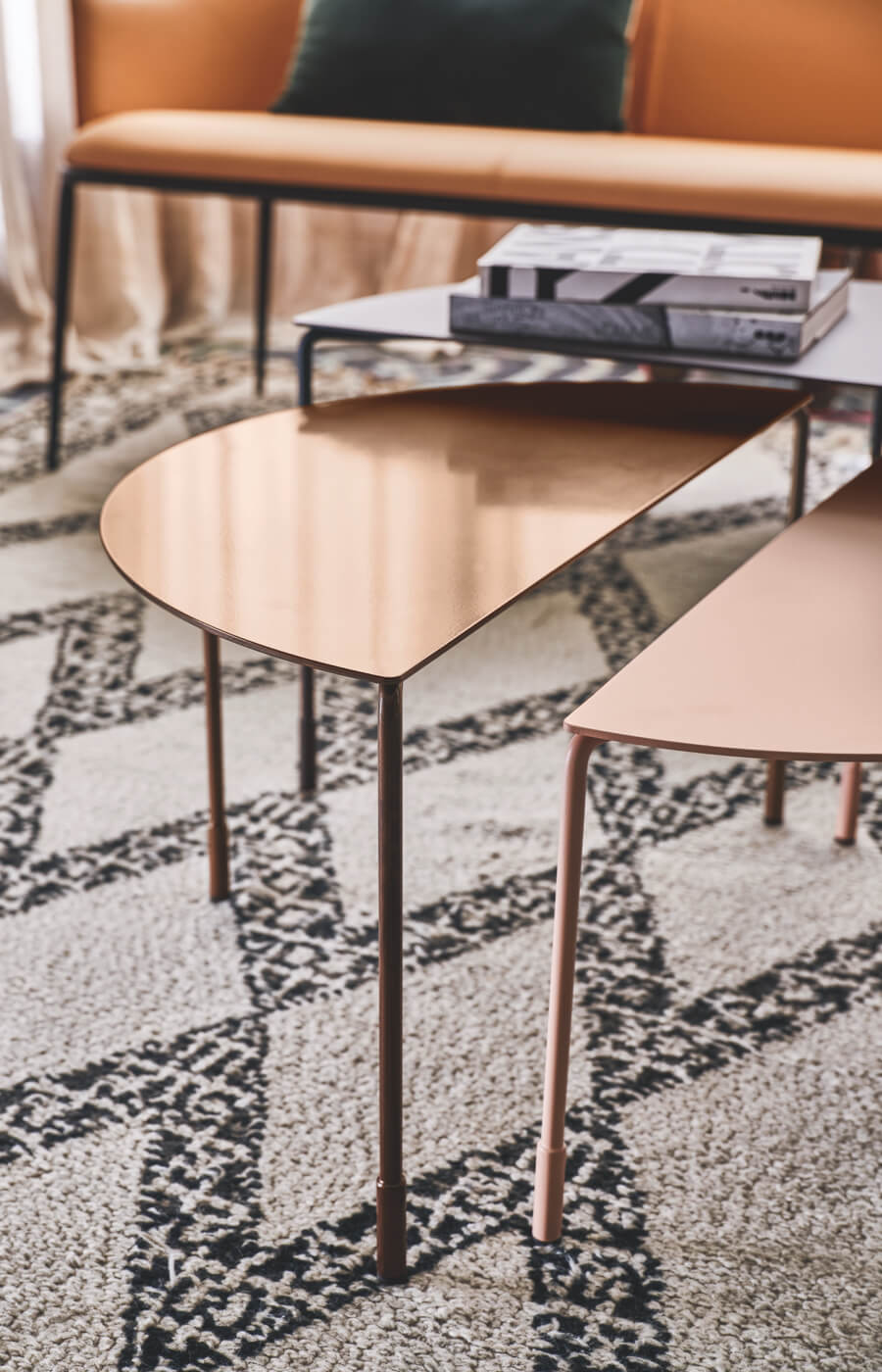 The essential structure in steel rod with a minimum thickness is available in 3 different heights. The half-moon top is customizable in steel, leather, or Tuscan leather. Its peculiar shape allows plenty of creativity.
"Geometric shapes and light contours. Hoodi perfectly pairs usefulness and beauty."
Transform your place according to your needs, creating infinite combinations, or arranging the coffee tables separately.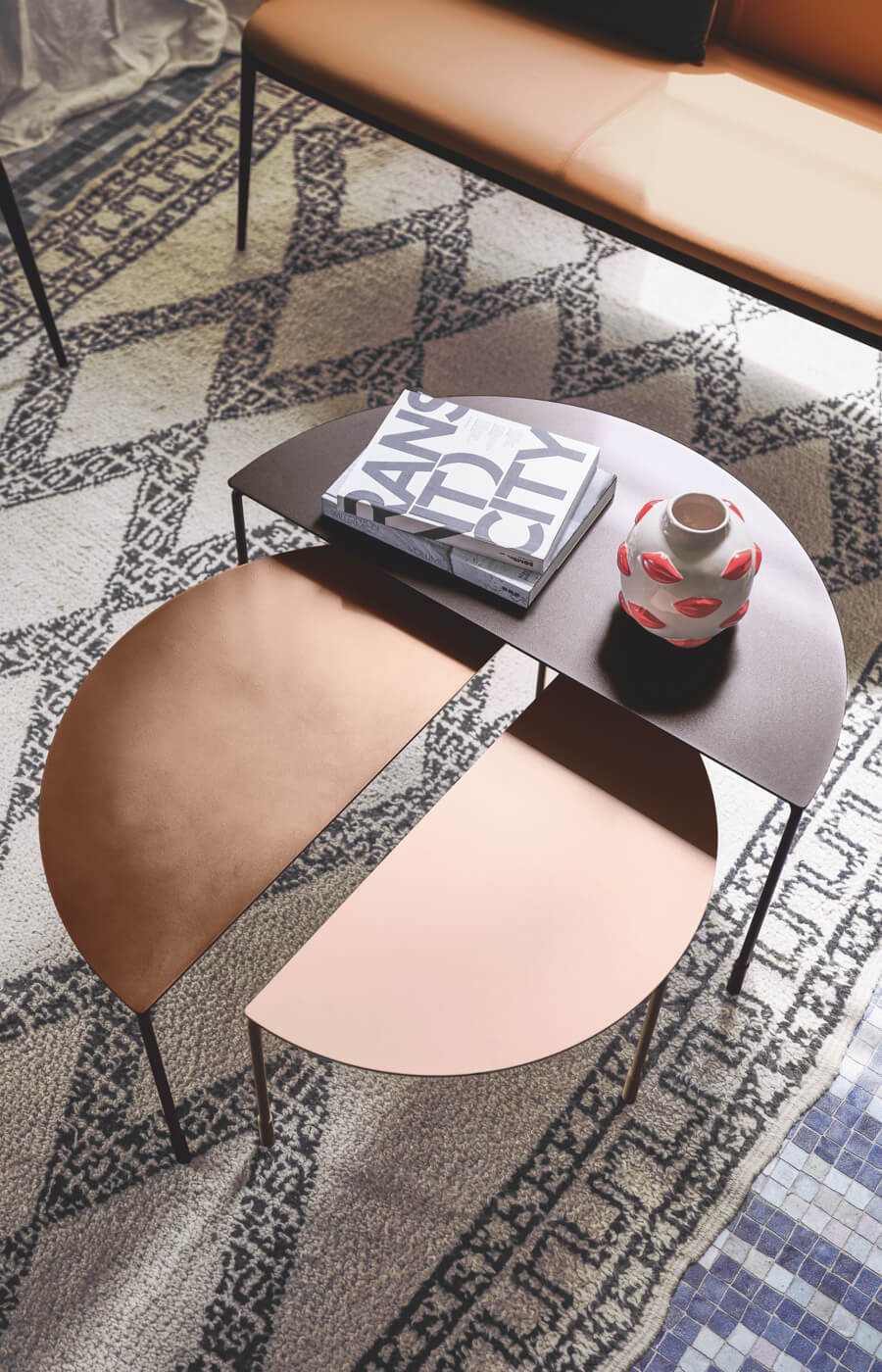 The timeless charm of room divider screens
Screens are stylish solutions that separate, define, and redefine spaces, creating new environments and privacy when needed, in a flexible and non-definitive way.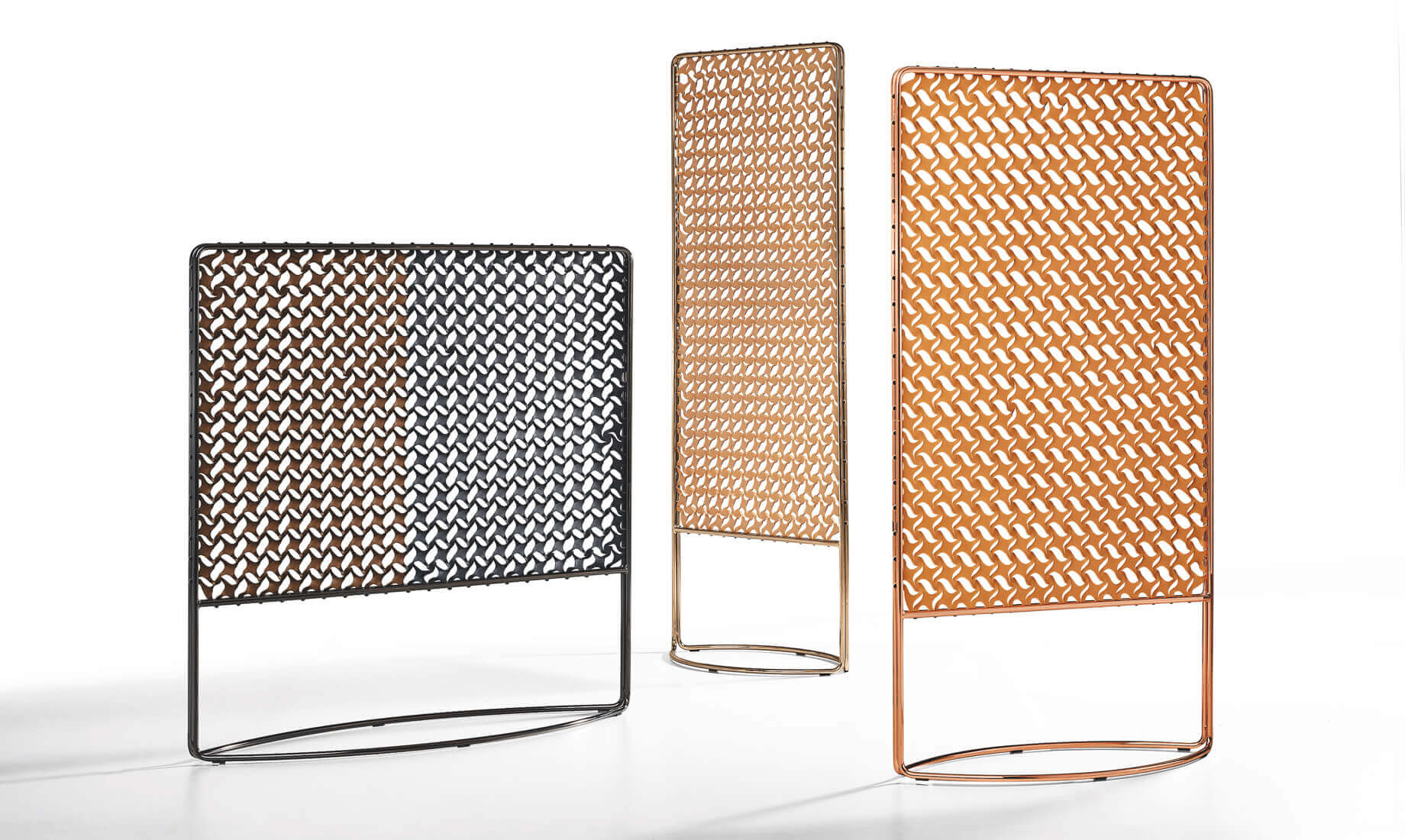 "Sunrise, much more than a simple room divider."
This small architectural work signed by Franco Poli is characterized by a tubular steel structure in matt or glossy finishes and leather or Tuscan hide panel embellished with hammered and handcrafted carvings.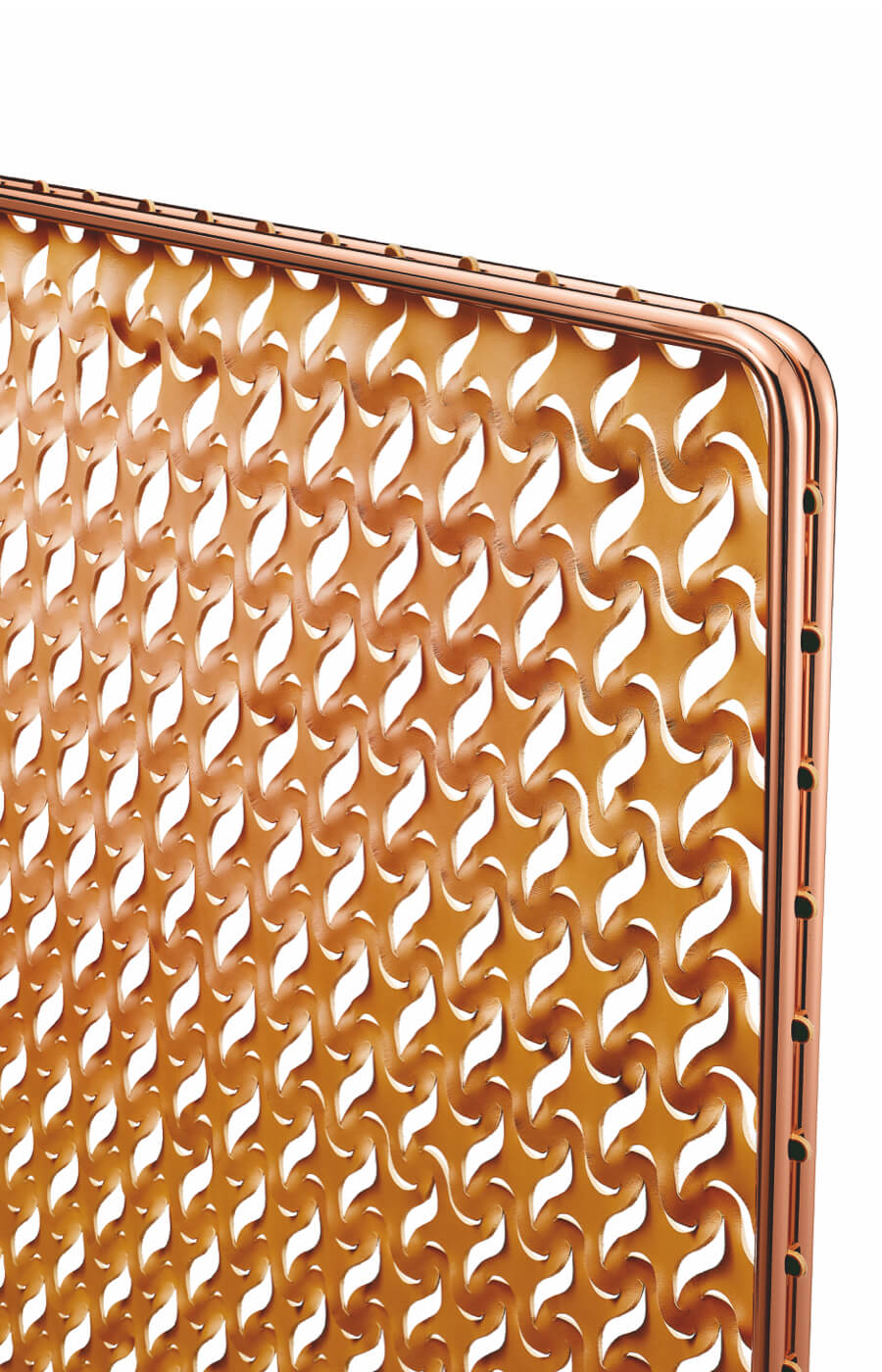 Easy to settle and move around, our Sunrise room divider screen can also be purely decorative. The appealing see-through effect allows light to filter, creating spectacular tricks of shadows.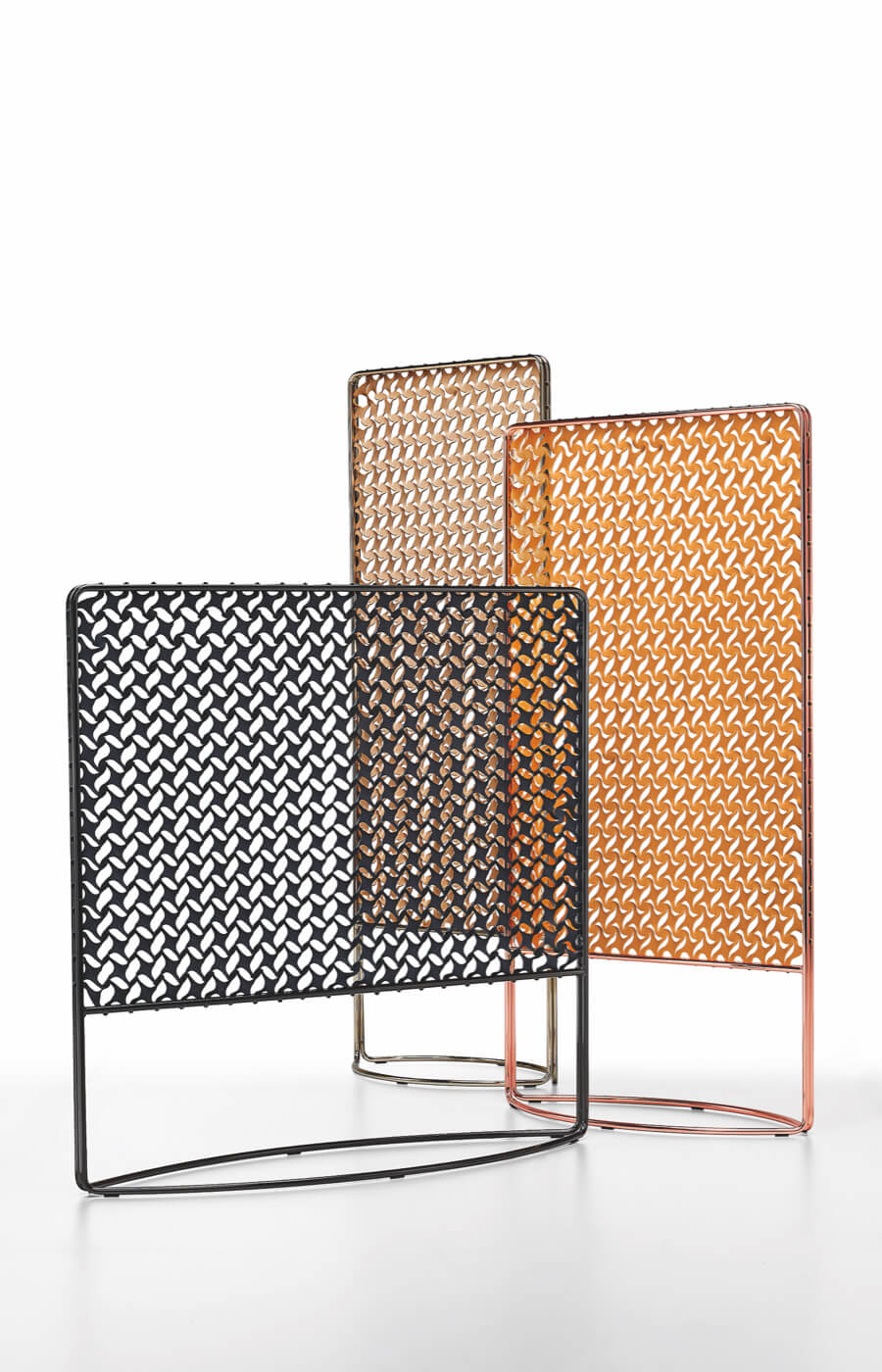 Mirrors, not only vanity items
Spot: stylish reflections
Designed by Nicola Bonriposi in collaborations with Midj, Spot mirrors play with organic shapes to original decorate the walls of domestic and collective spaces.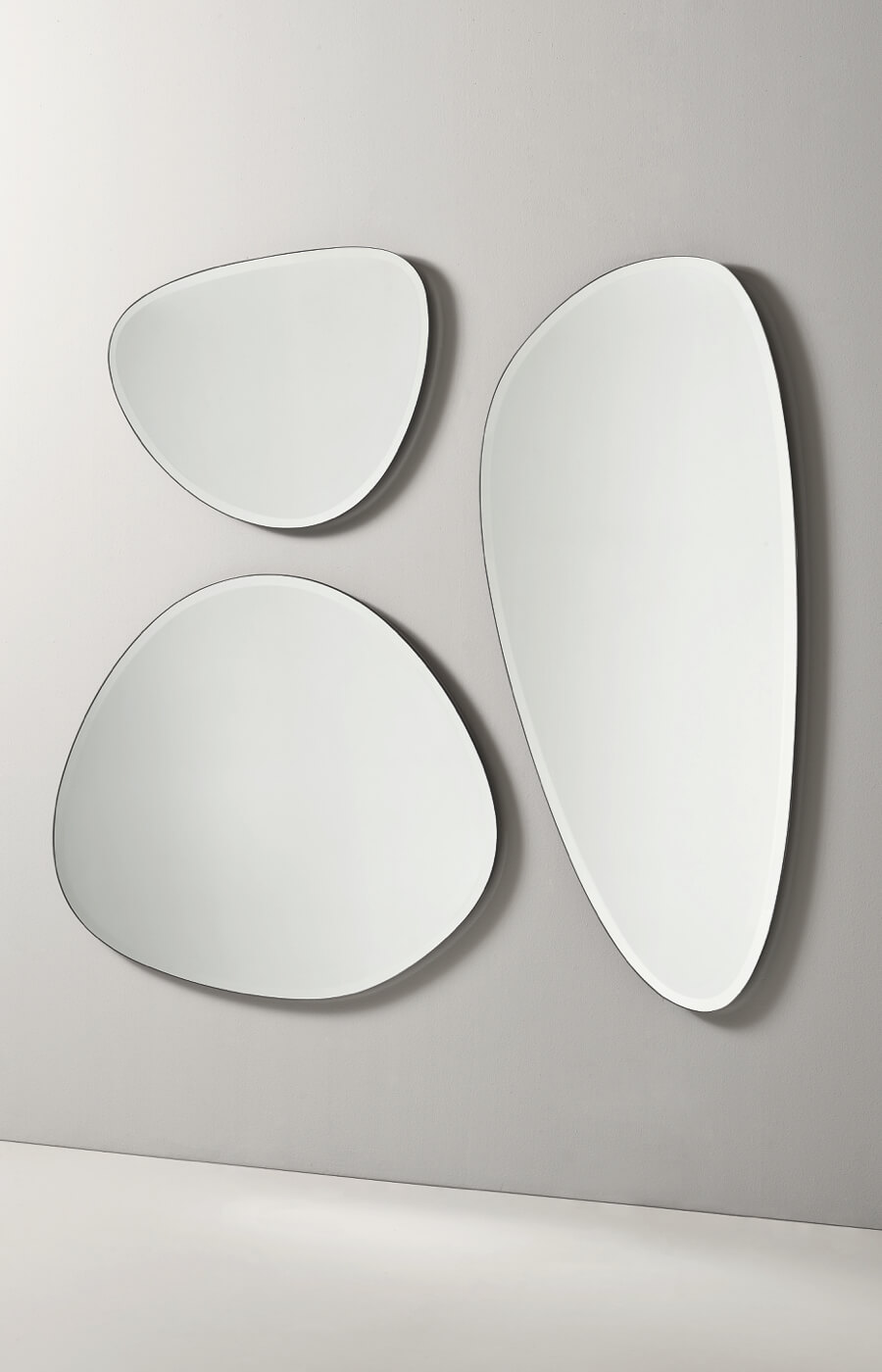 The halo of elegance expressed through clean lines, suit any environment. The perimeter of the beveled crystal reflects light from all angles.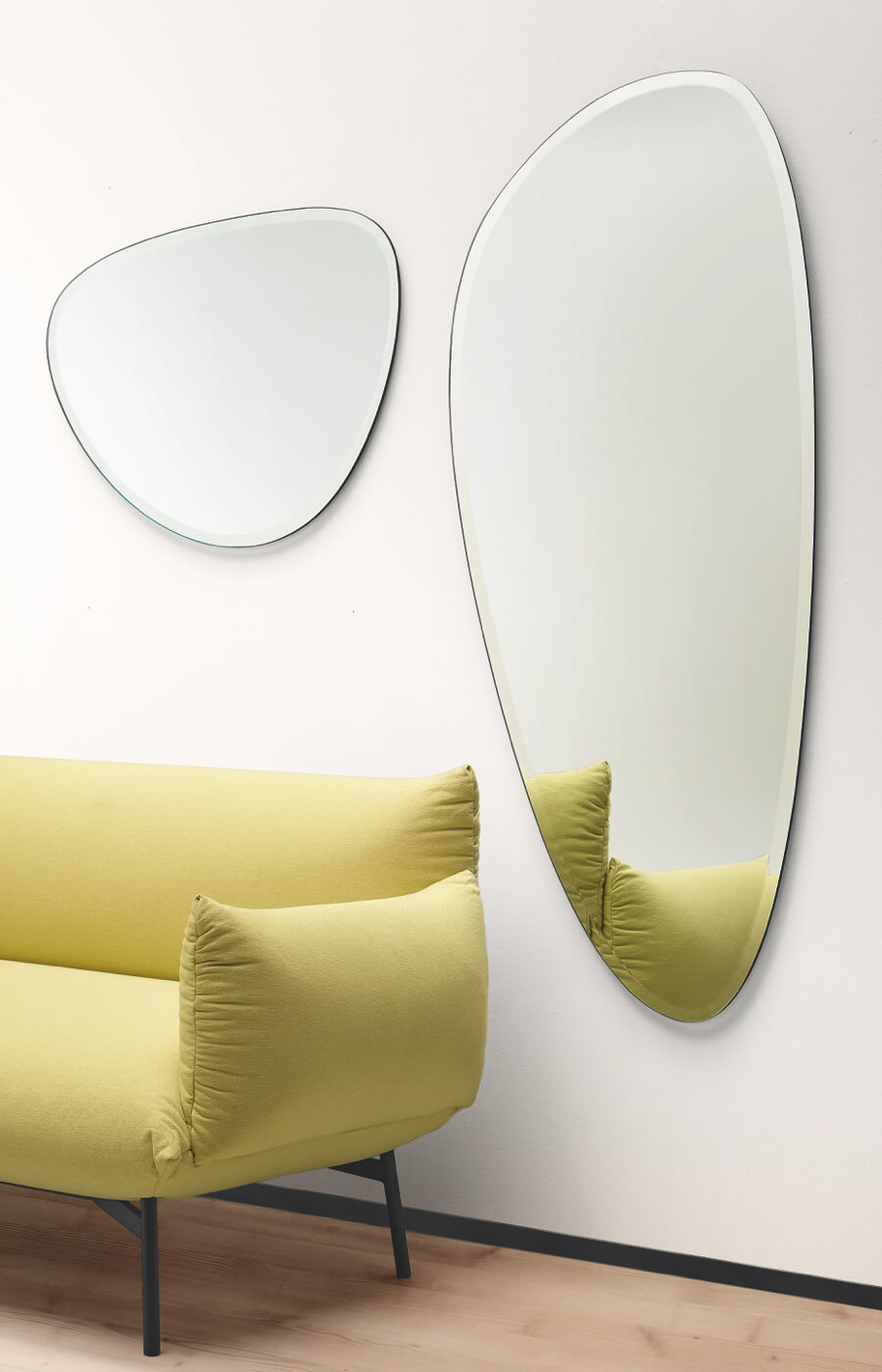 "Much more than functional elements. Spot mirrors create a play of brightness and reflections."
Available in 3 different sizes, the mounting system allows to position the Spot mirrors according to one's imagination. Arrange them in groups to create a balanced and original set, or individually to create a clear focal point in the room.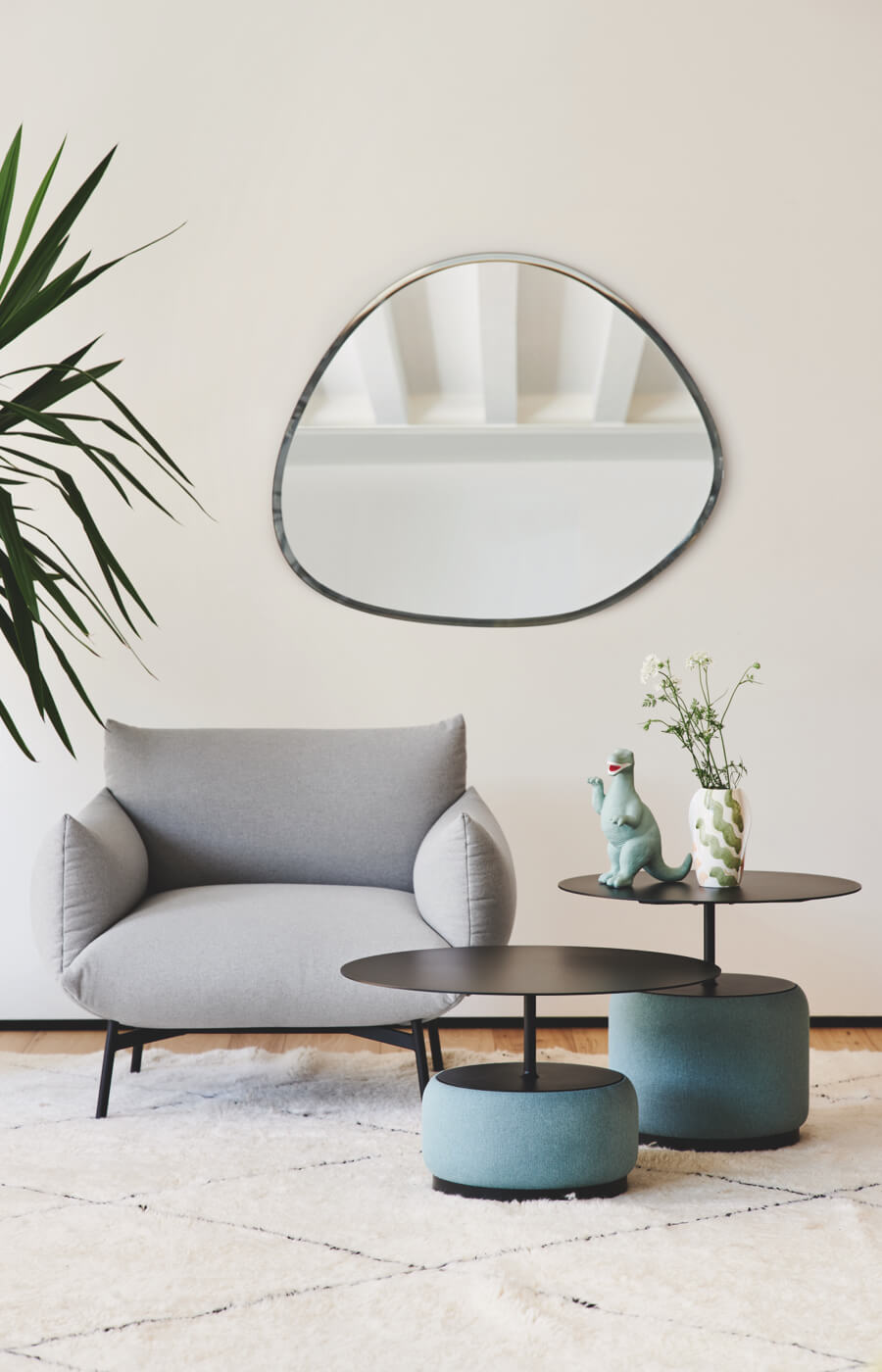 Peek: an addition of depth
The Peek mirror is surely an element that adds character to the environment thanks to its simple lines that, however, create a great visual impact.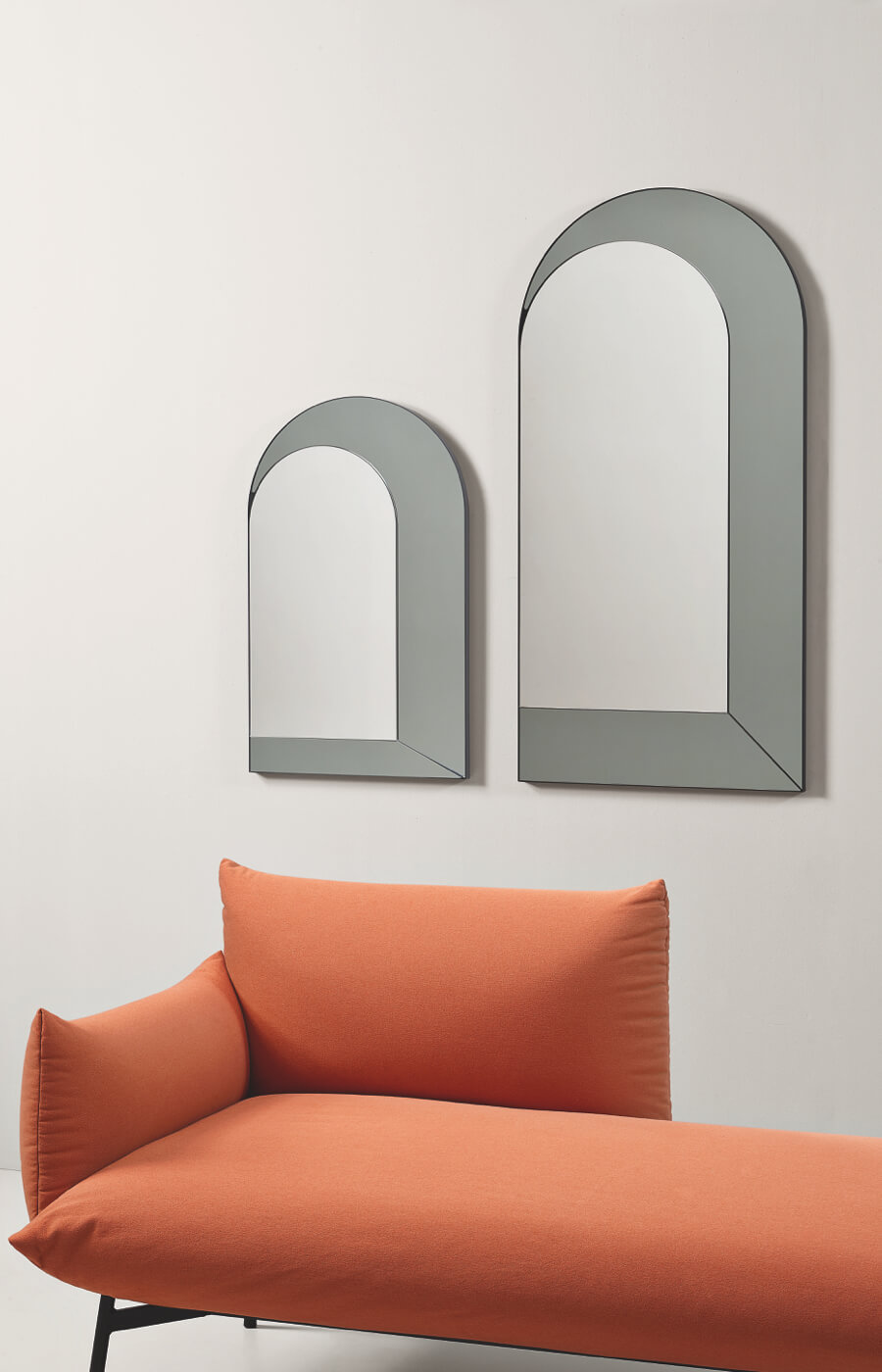 "Peek, a fantastic sleight of hand."
Studio Pastina created together with Midj this trompe-l'œil in 3 different dimensions, to become the real protagonist of any environment.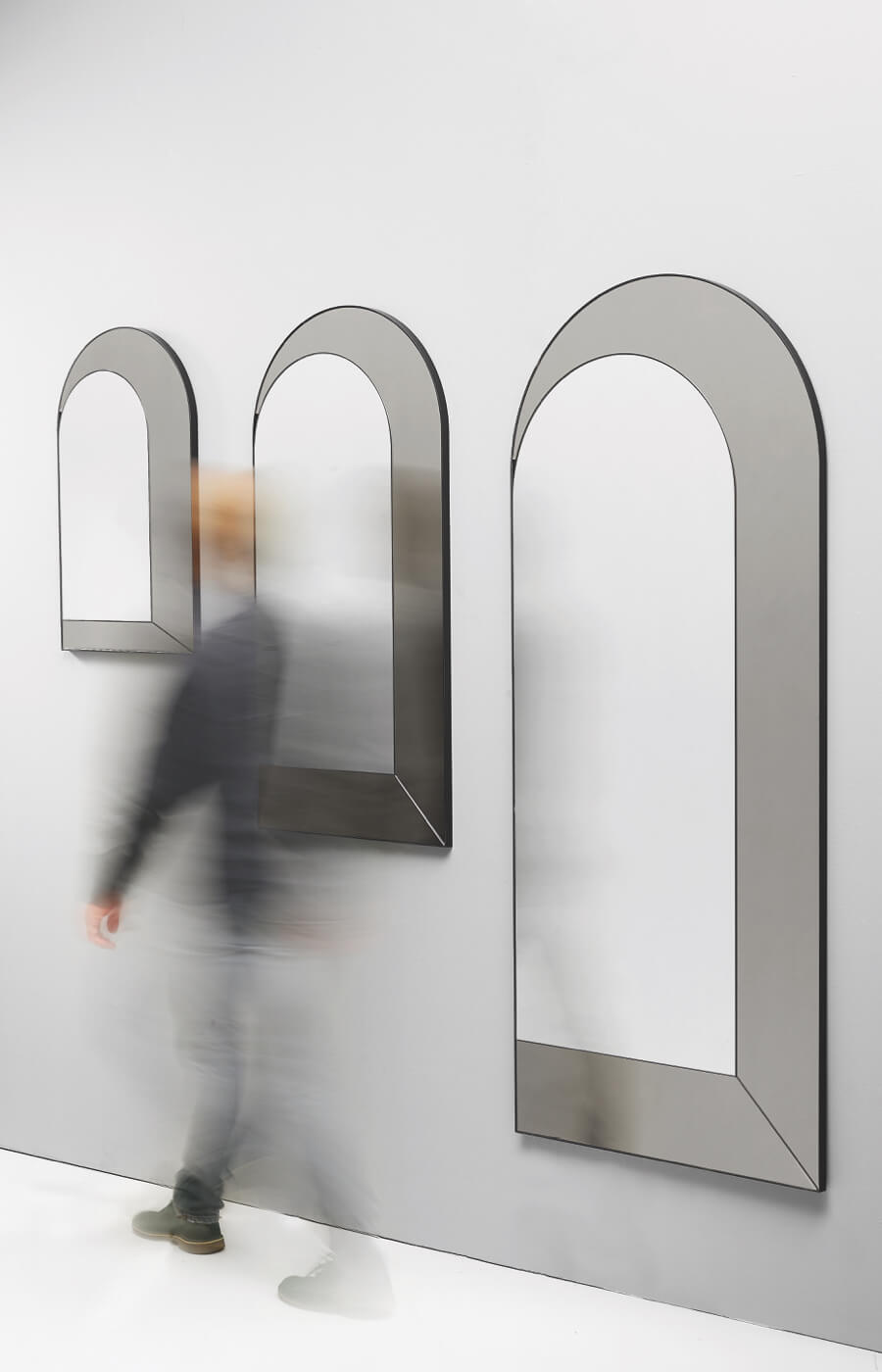 The combination of traditional transparent mirrored and smoked crystal inserted within a steel frame, creates a new and unexpected depth, a sort of window overlooking a secret gallery.