Craftsmanship and innovation: founder Paolo Vernier tells us the story of Midj
Published on 22/09/2021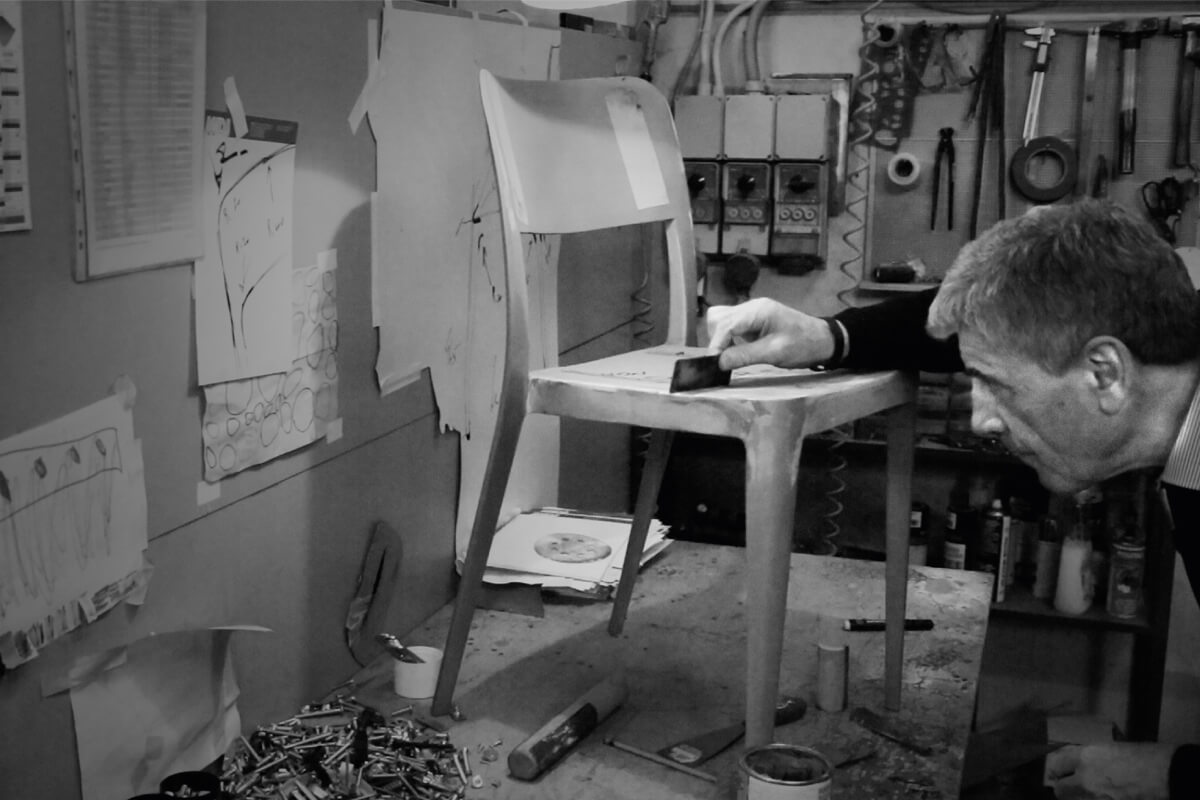 33 years after founding Midj, Paolo Vernier tells us about the origin and identity of the company that has been able to win the Italian and international market. From its launch, changes, and innovative designs, he reveals what lies behind Midj's project.
At what moment in life did you feel the desire to establish your own company?
I started out as a production manager for a company in the furniture industry. A great reality that I learned to manage almost independently over the years. Having gained a good experience, I chose to express my own idea of designer furniture by founding Midj back in 1988.
The company appears to be very different today from its debut 33 years ago. How has it evolved in time?
Just like anything in life, Midj has evolved a little at a time. My wife and I headed up this path together. Our first models were intended for third parties: our commissioned designs found great success, allowing us to recognize our potential.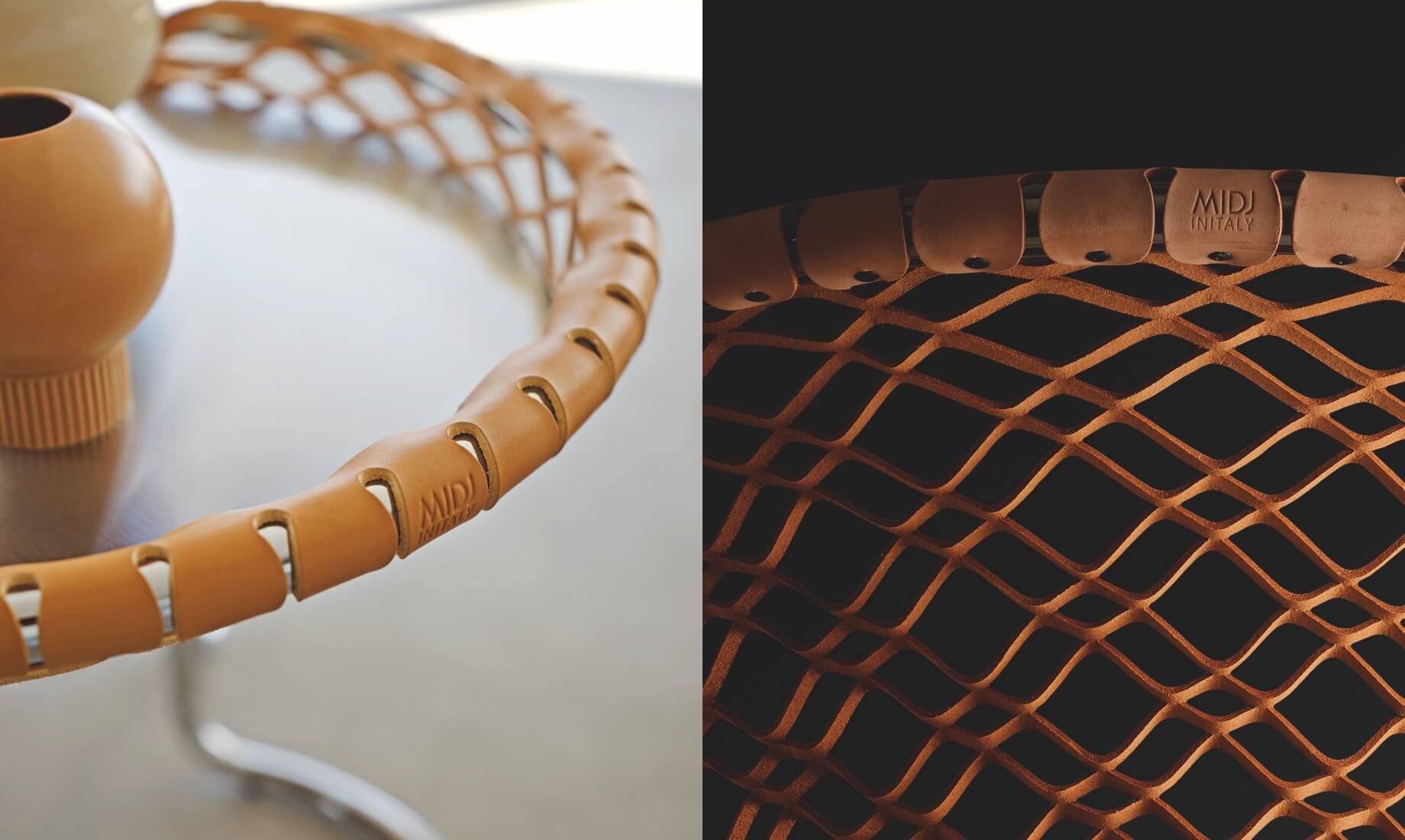 Latest news from Midj: the P47 collection brings leather to its maximum aesthetic value. The manual processing makes each item in the collection incredibly textural and sophisticated.
This is what brought the desire to make our creations truly ours and give our projects a unique identity. We wanted Midj to be a brand with a unique and recognizable personality, conveying our vision through each piece of furniture.
Is there a moment in your career you remember being a turning point in Midj's story?
Perhaps when I realized that quality was the most important aspect of all. A few years ago, we found ourselves standing at the crossroads. We had to choose to either stay in the market of large numbers with cheap and low-quality items or try a different way by seeking perfection through our products and materials. Today we are proud to have taken the second path.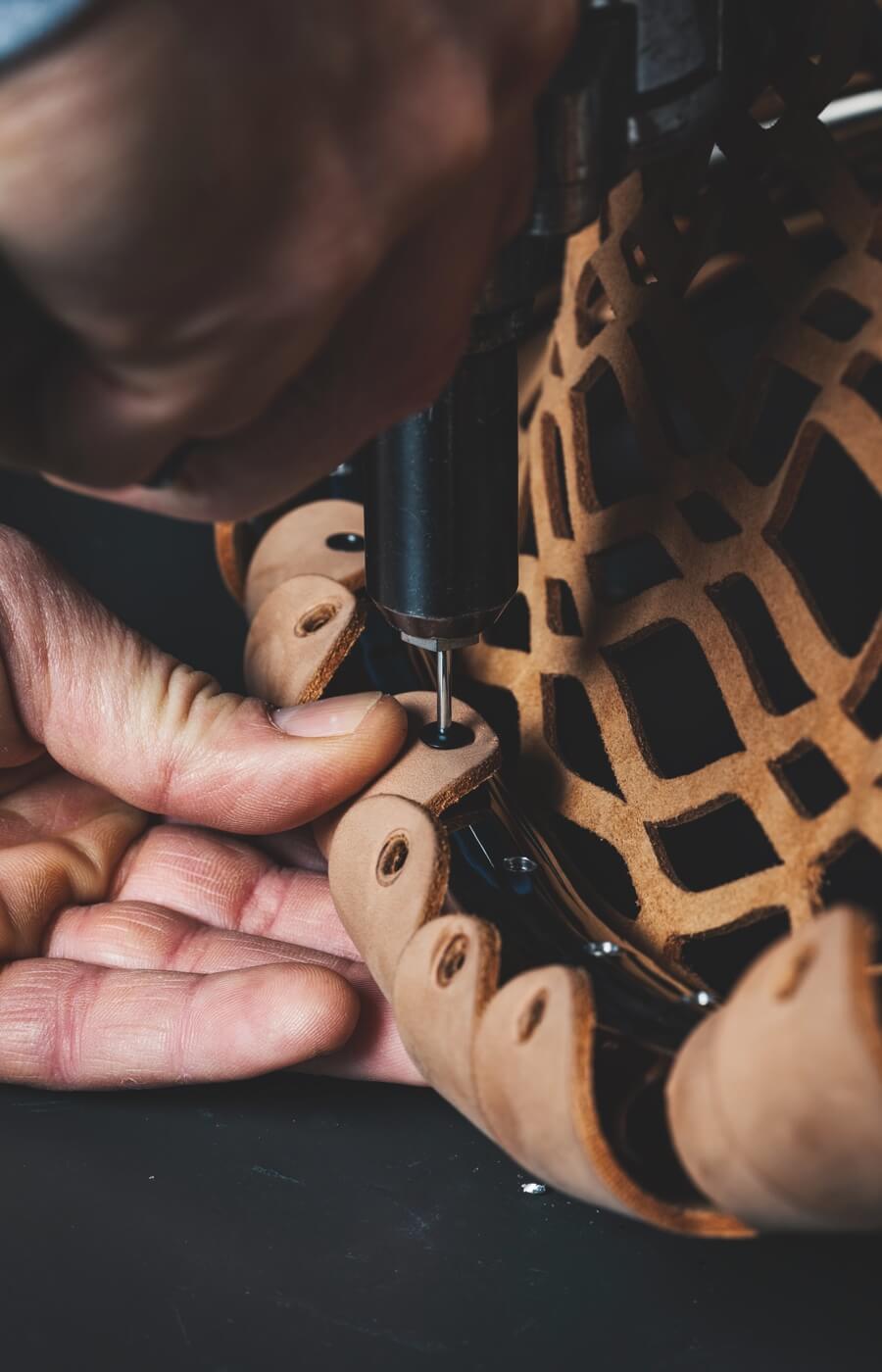 What characterizes the P47 collection is the leather fixed to the tubular structure with the sole use of visible rivets that give a lively and strong personality to each item.
Some of your collections, such as Nenè, Ola, and Lea, are very different from each other. Is there something they share or that influences your creativity?
Well, undoubtedly aesthetics and simplicity. When developing a new collection or product, we first consider its visual impact, proportions, and balance.
"We seek the beauty of simple lines, create a soft and pure design to make it last in time".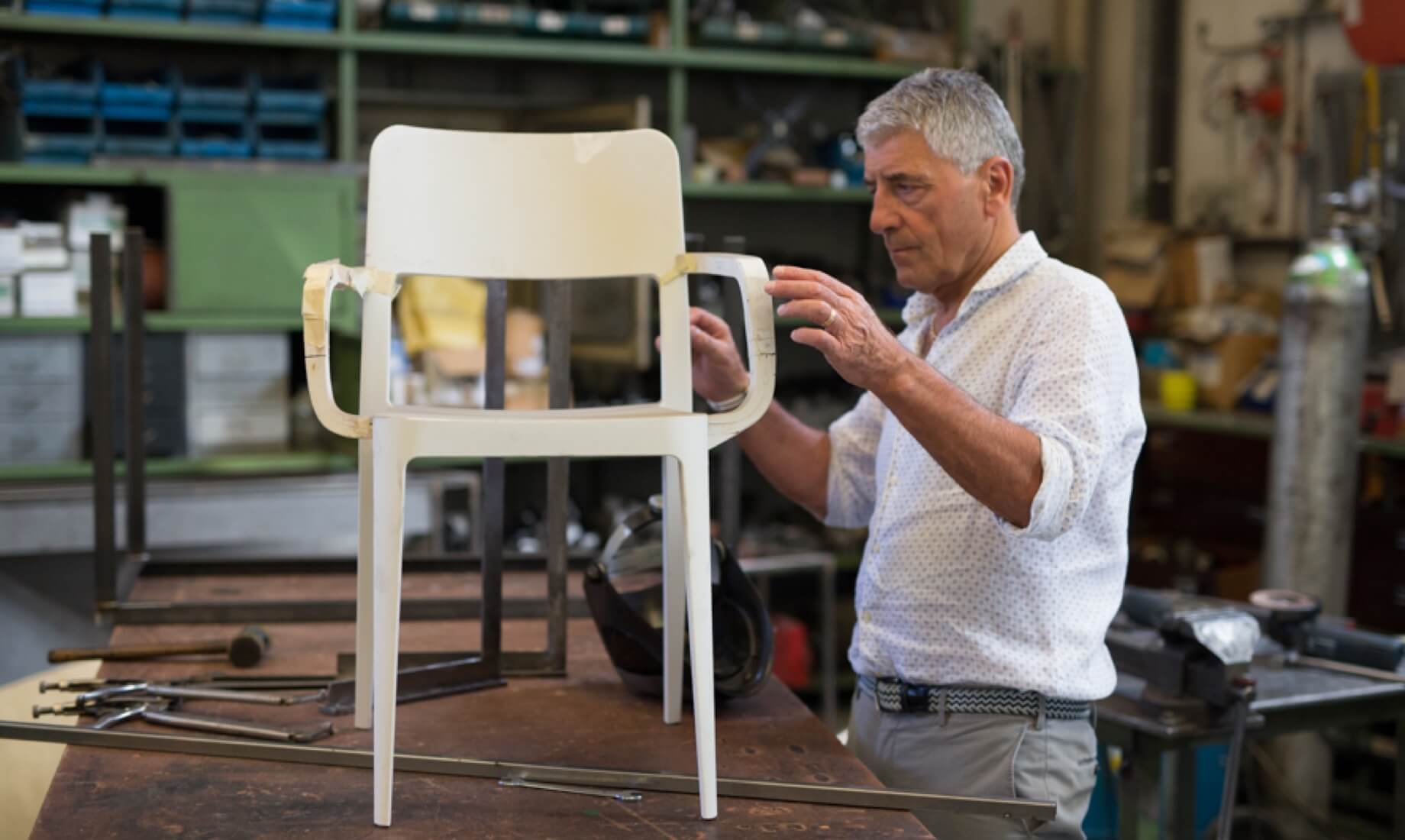 Paolo Vernier while designing his Nenè chair, one of Midj's best-known collections. Highly versatile and functional, Nenè matches any furniture style, both indoors and outdoors.
Is this where Midj's soft design originates?
Exactly. We aim to produce comfortable items, both from an aesthetic and a physical point of view. We choose soft, gentle, and rounded lines, making them our hallmark. Even before creating a prototype, we make sure these features are respected. And when there are, we try to make the most of them.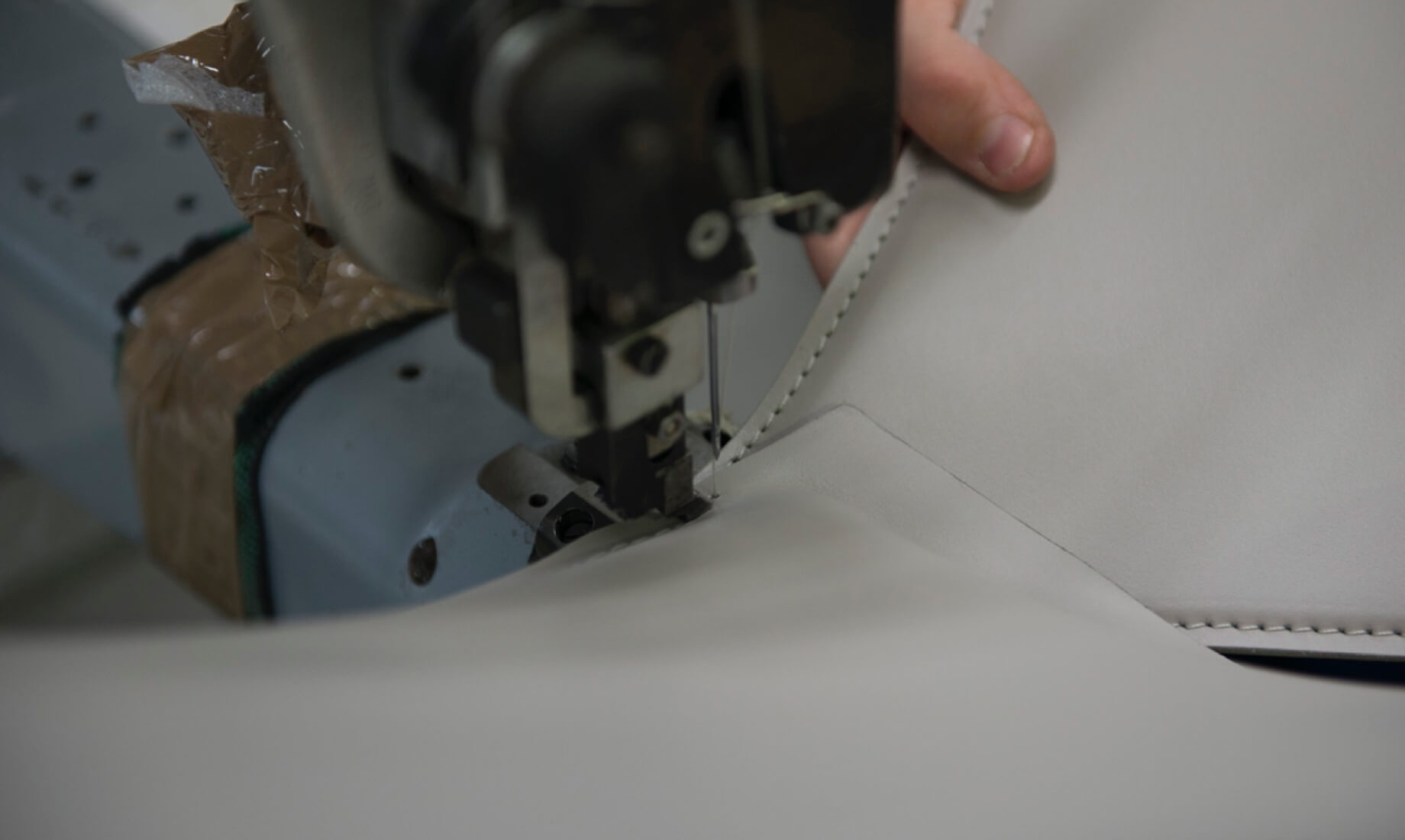 From designer Beatriz Sempere's pencil to the leather processing of the Apelle collection: joined and modeled with extreme precision, it provides maximum resistance and quality.
Italian know-how and artisanal production are essential values ​​for Midj. What does craftsmanship represent for you?
I believe it is the art of knowing. And knowing how to do something is not easy. Today, manual skills are an increasingly rare gift. We try to preserve them by insisting and demonstrating that a handcrafted product makes high-quality design unique. Our mission is to compete on the Italian and international market, presenting collections full of innovation while maintaining our distinctive traits: craftsmanship and manual work.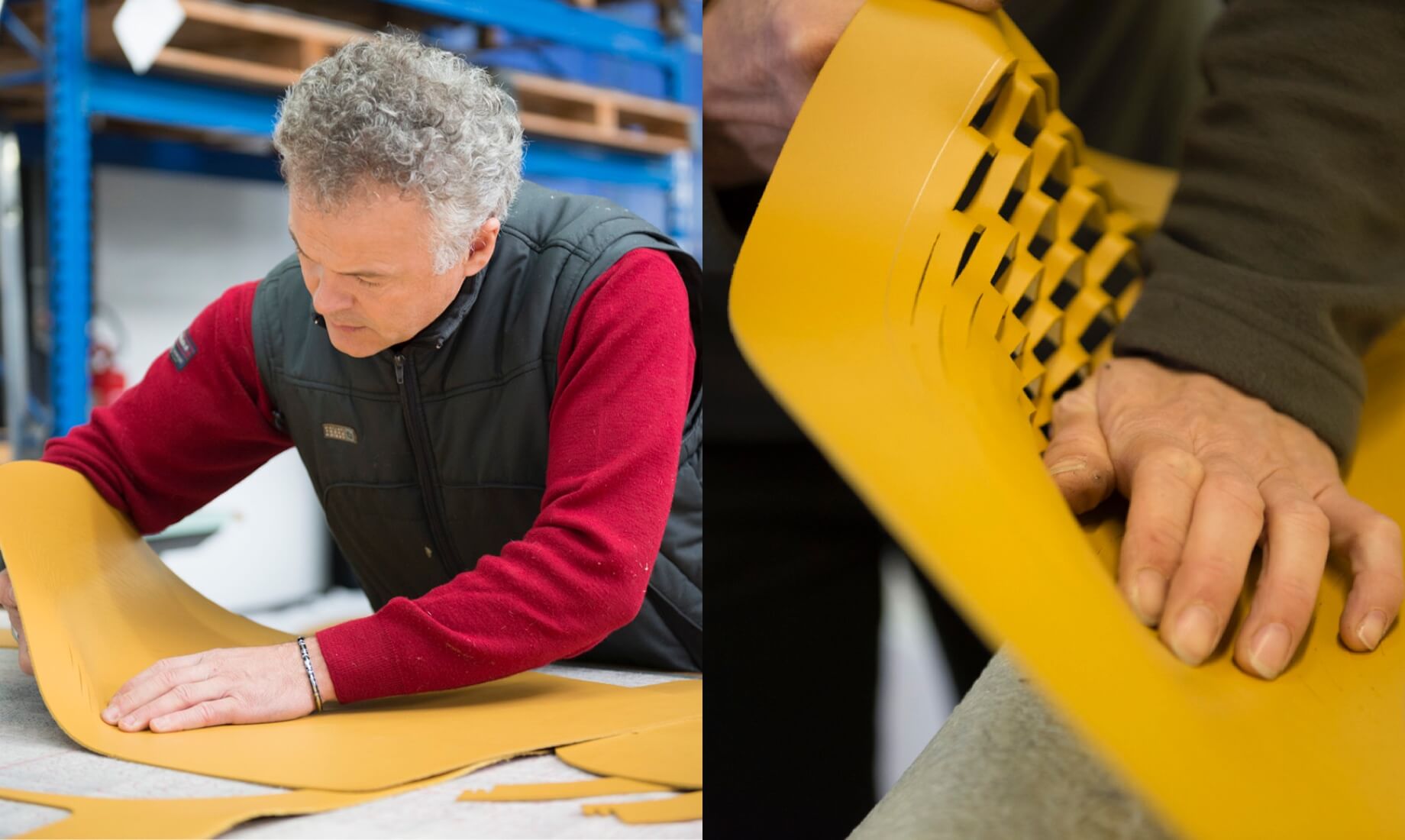 Guapa is a sophisticated, characterful, and avant-garde collection. The careful and innovative handling of the leather makes each item a real work of design.
What does Made in Italy represent for you?
To me, Made in Italy is closely linked to know-how. Italians are globally recognized for their artisan production tradition. I have been lucky enough to travel a lot. With great satisfaction, I can confirm that Made in Italy craftsmanship is a world reference point for its imagination and taste, not only in the furniture industry but also in fashion, automotive, and catering, just to name a few.
The painted stainless steel structure of P47 is made and finished only by hand, making each item in the collection representative of the Italian design.
How do you believe Midj stands out in a constantly changing reality like the world of design?
We always seek uniqueness to offer something new. This is why we never produce vast quantities of items. Let's look at some of our collections, such as Guapa, Apelle, or P47. We immediately notice that there are no similar products on the market.
"Our mission is to create products that are always new, to give shape to what does not yet exist."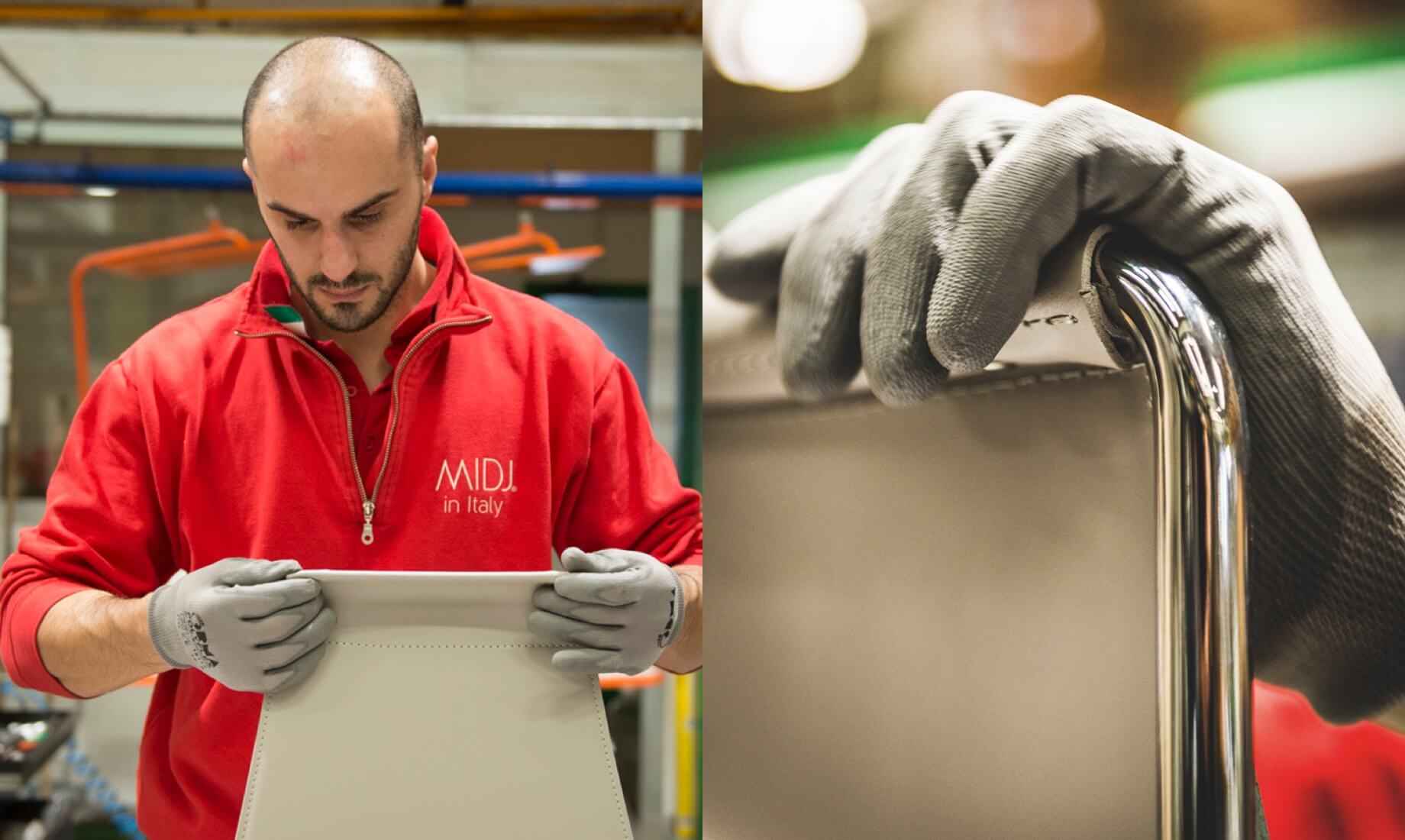 The leather of the Apelle chairs is wrapped around the structure by hand. Its resistance and quality add flexibility, elegance, and warmth.
Collaborations with international designers certainly bring diverse points of view. What is the recurring feature in Midj's collections?
Beauty. We trust our taste and our art. If we like a design, we carry it out without hesitation.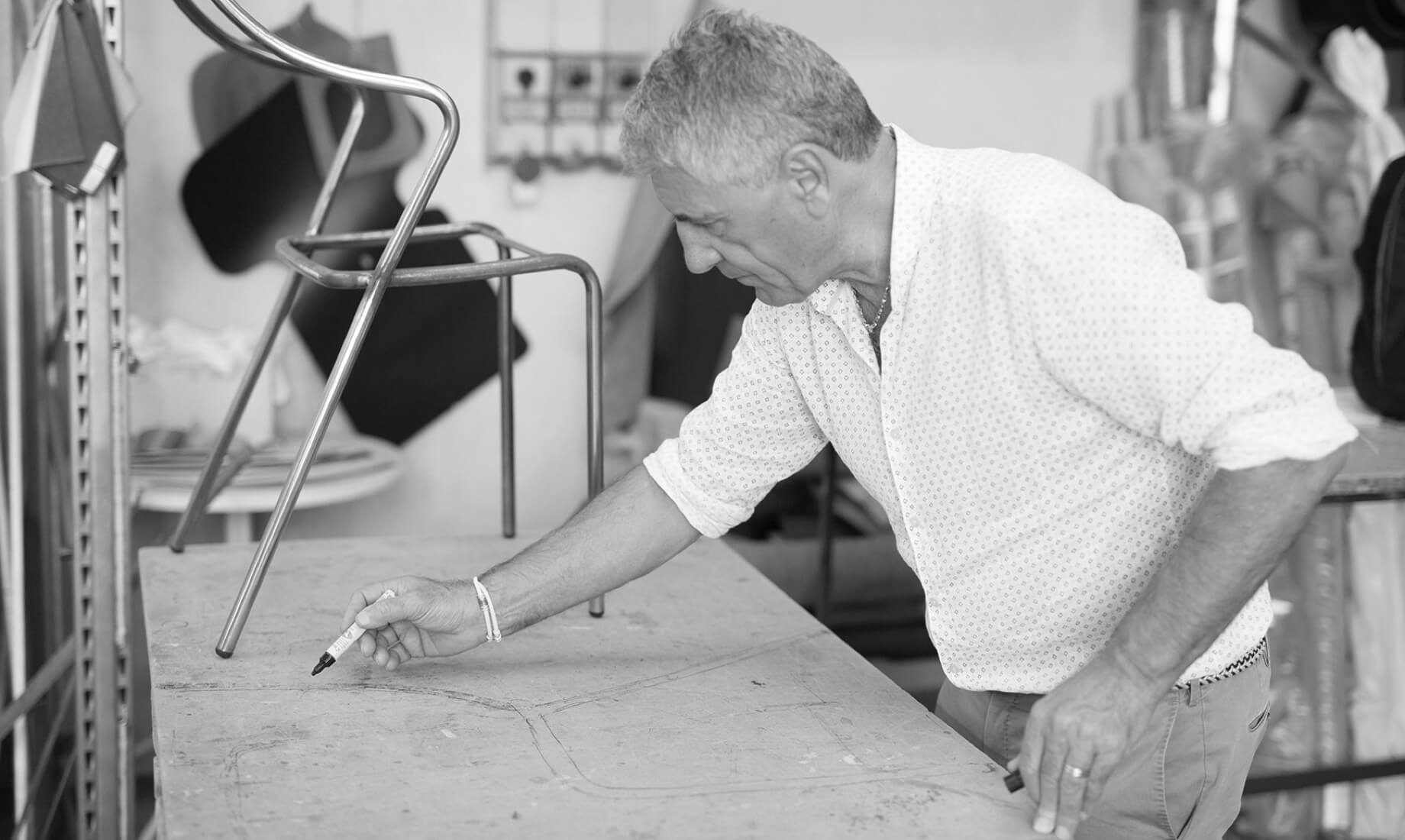 Paolo Vernier while designing the Ola collection, characterized by essential, clean, and curvy lines. Available in a wide range of colors, the items represent their author's dynamic, enterprising, and visionary personality.