Decorating a living room: don't miss the must-have furniture items
Published on 10/02/2021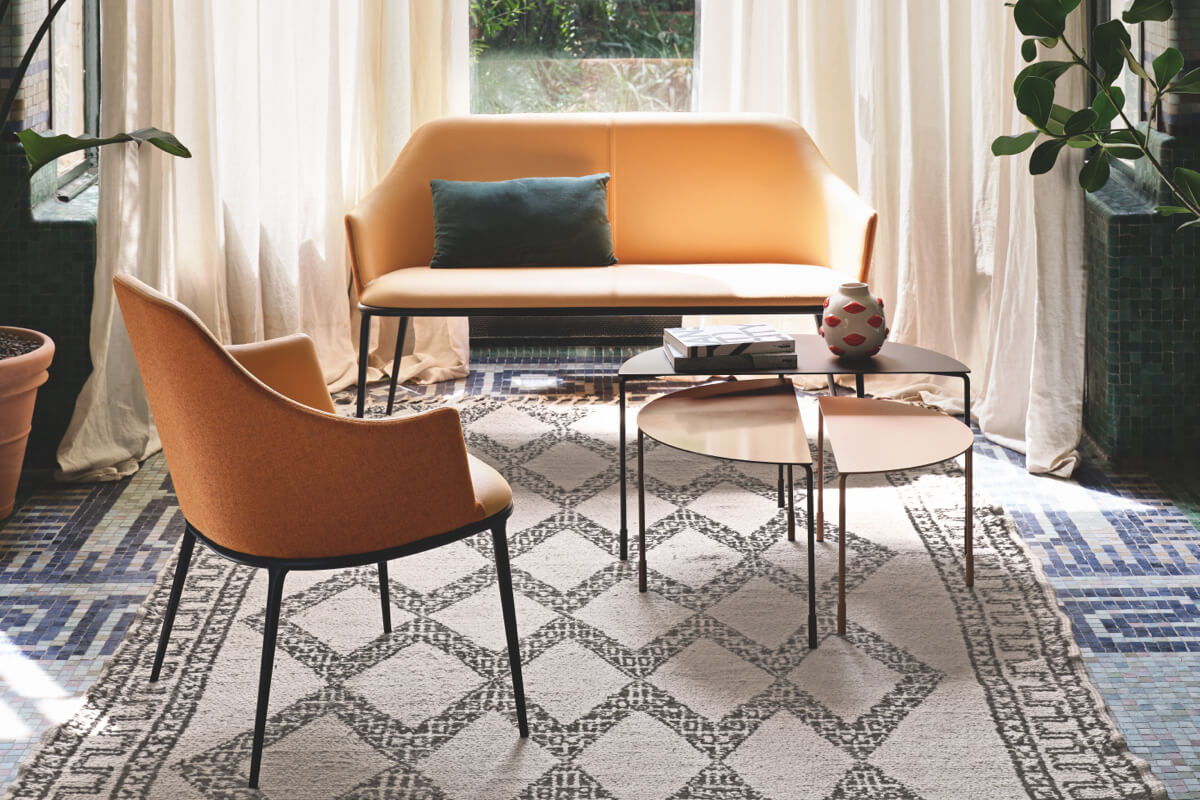 The living room is considered to be the heart of any home. It is a fundamental space that collects all our habits, the place where we relax through a book or watching a good movie, and where we welcome guests to spend quality time with our loved ones.
The living room is the place of everyday life, and in the third millennium, it becomes a multifunctional area.
Whatever your style, here are the essential pieces of furniture that make your living room comfortable, welcoming, and cozy.
Sofas and armchairs
Thinking about a living room, the first element we picture is undoubtedly a sofa. You can choose to set a single sofa but make sure the size fits proportionally into the room. To better define the relaxation area and create a suggestive conversation environment, you can combine 2 sofas or opt for 1 sofa and 2 armchairs. These solutions will be extremely practical and functional every time you feel like "reinventing" your living room.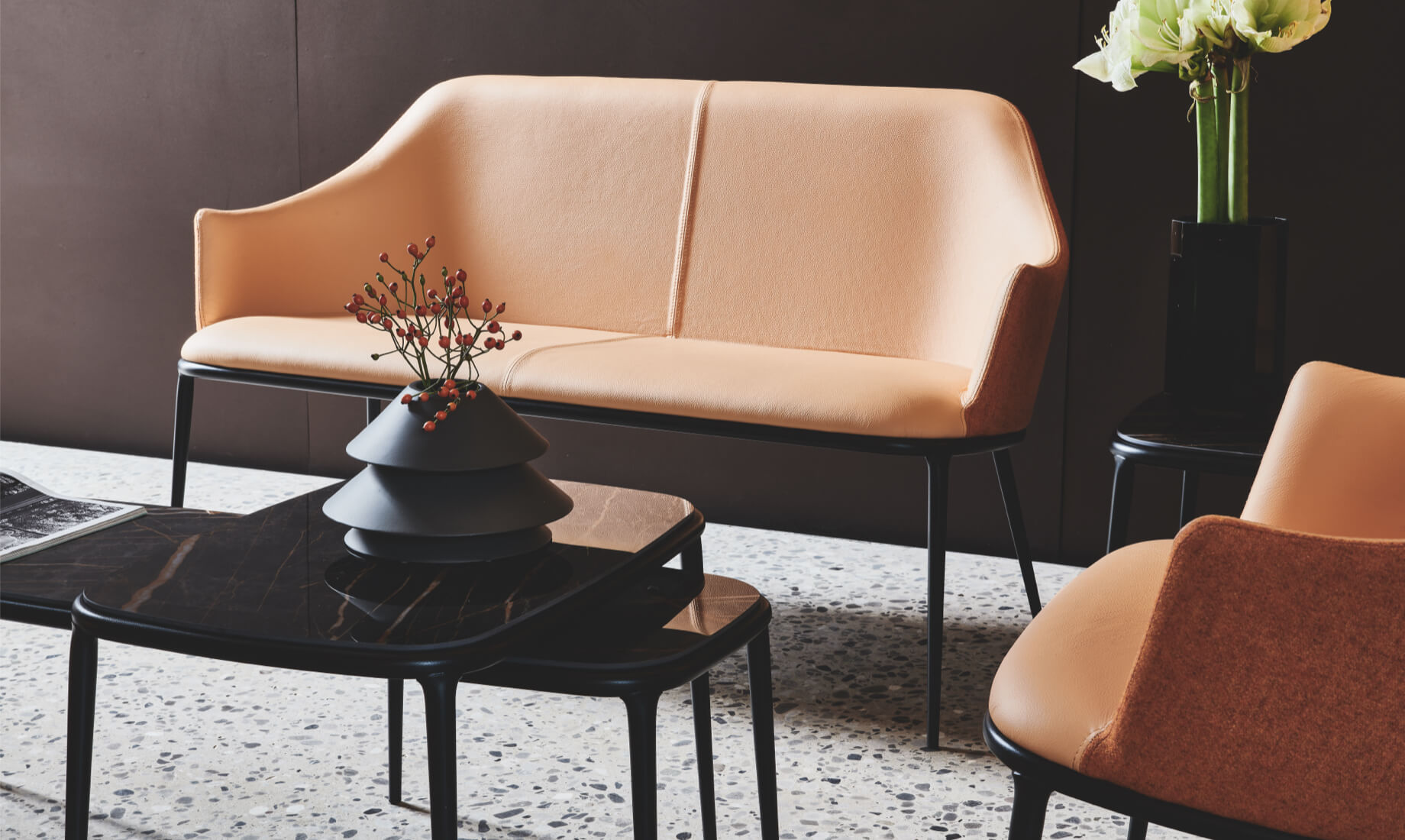 Sofa, coffee table, armchair, Lea Collection, design Paolo Vernier.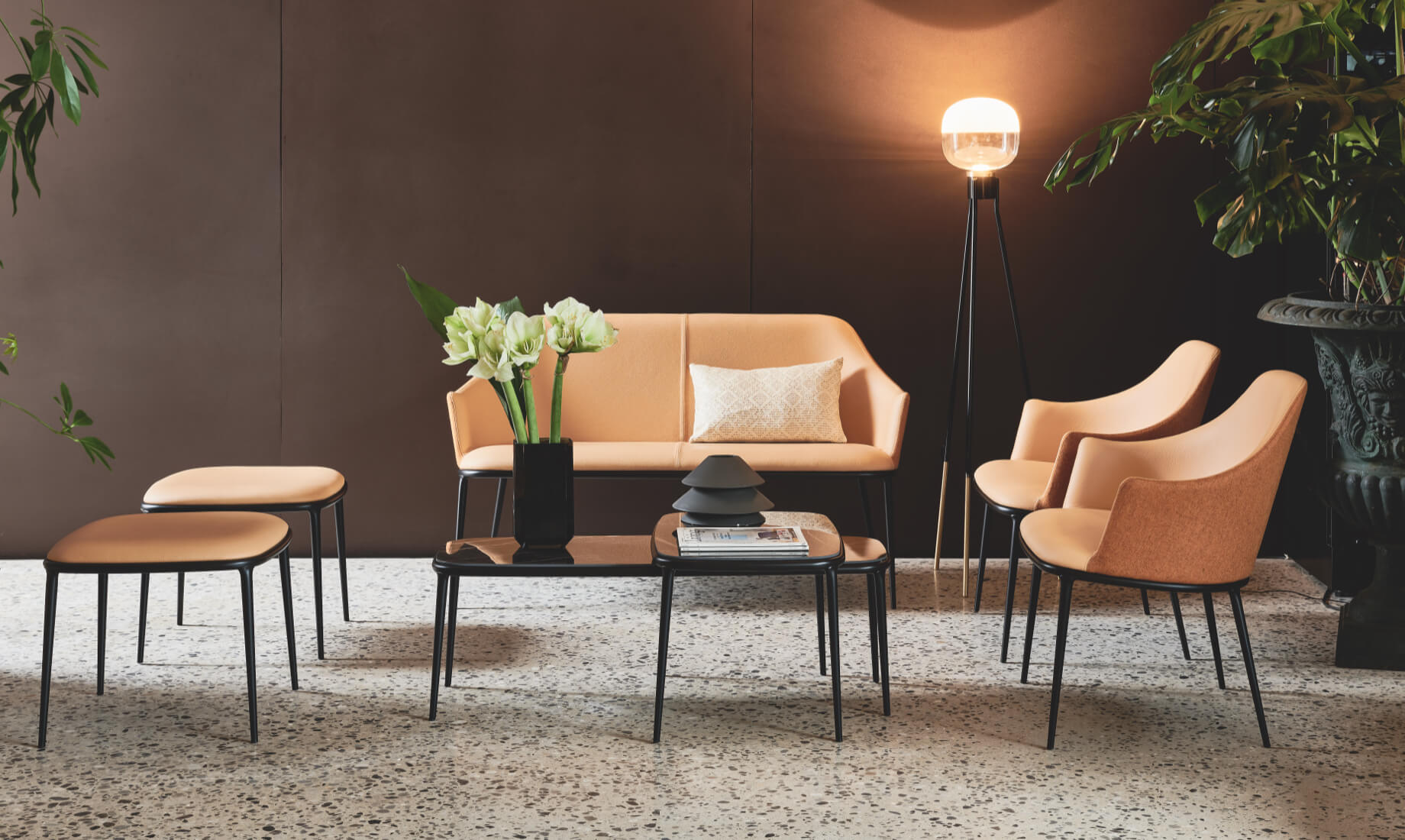 Sofa, coffee table, armchairs, ottomans, Lea Collection, design Paolo Vernier. Ghost floor lamp.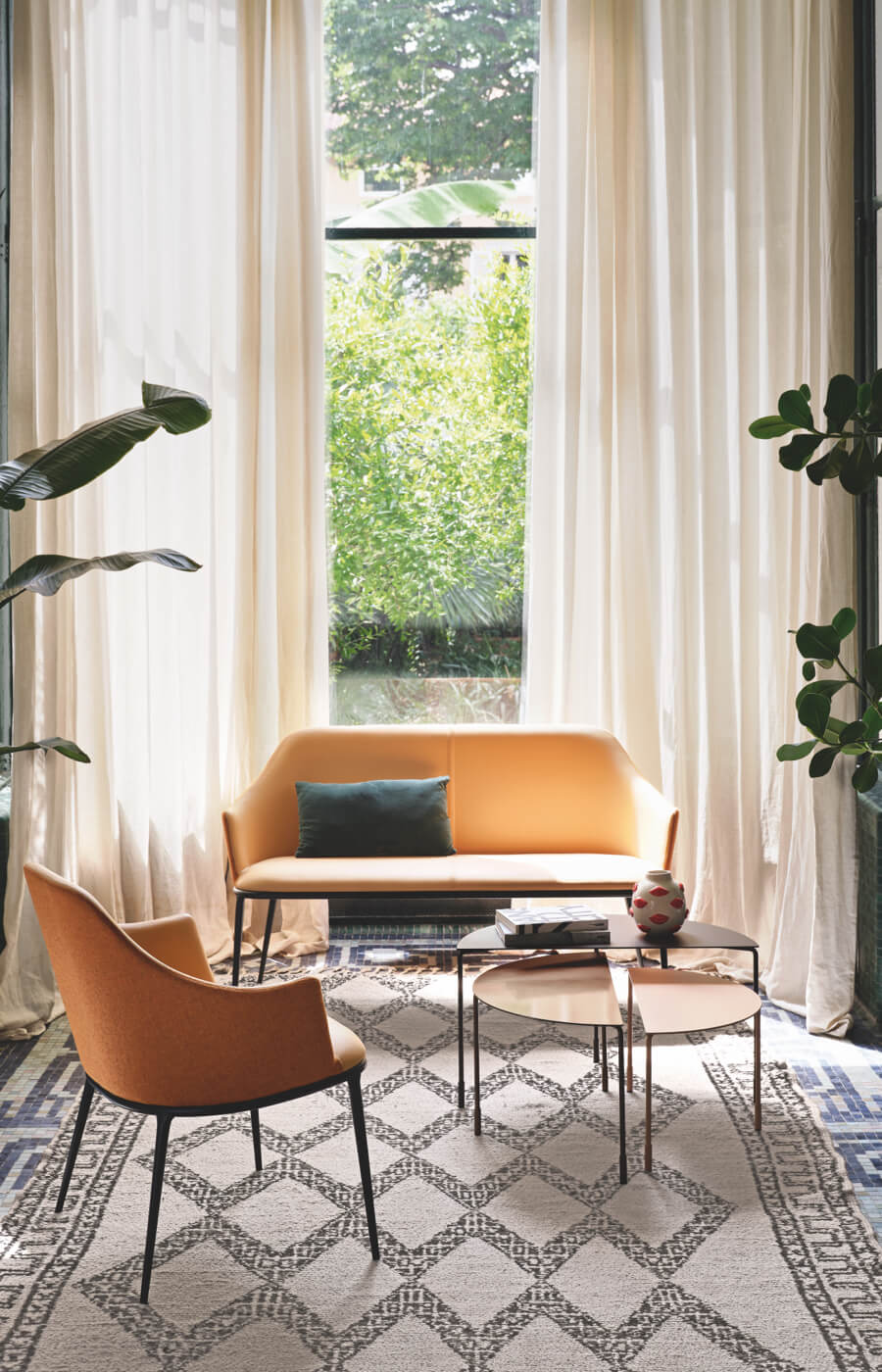 Sofa and armchair, Lea Collection, design Paolo Vernier. Hoodi coffee table, design Roberto Paoli.
The versatility of ottomans
To make your relaxation moments even more comfortable, place a handy ottoman right next to the sofa. When necessary, it can provide extra seating, hold a tray with glasses, or serve as a footrest.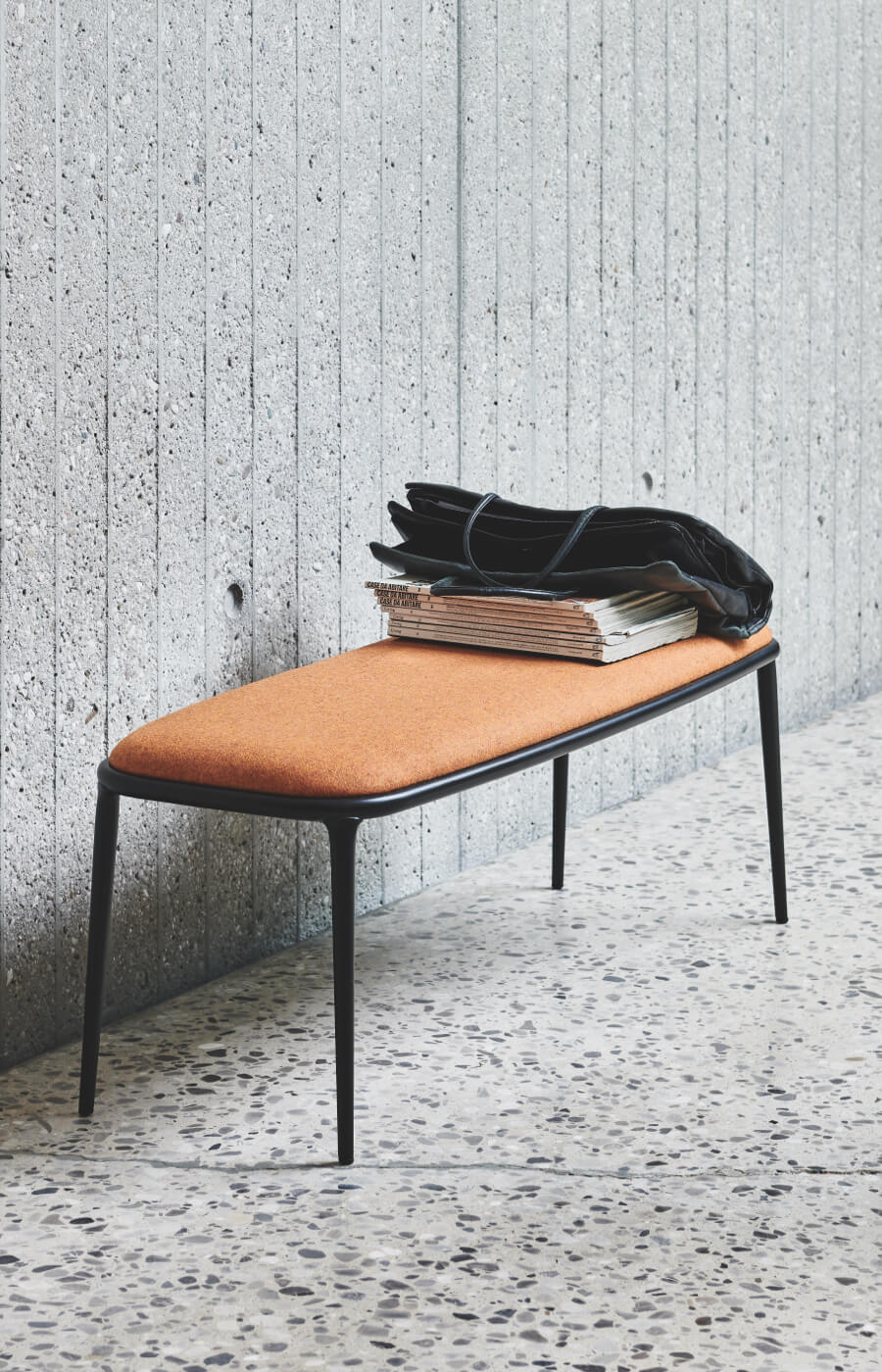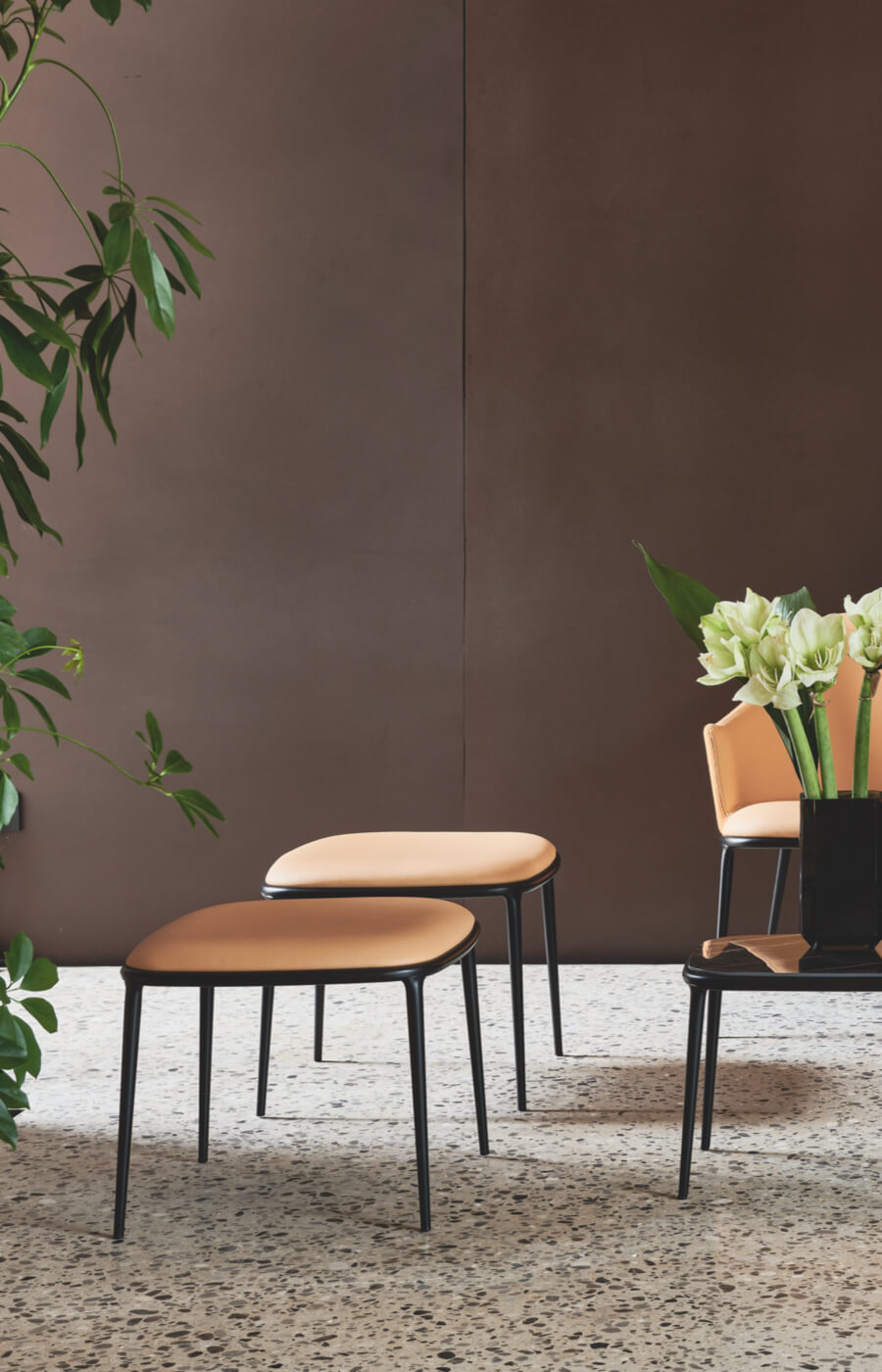 Lea ottoman, design Paolo Vernier.
Coffee table and side table
A coffee table certainly brings your sofa, armchairs, and ottoman together. Not only does it visually complete the space, but it is also essential for holding magazines and your remote control and add character to the relaxation area you wish to create.
You can choose a coffee table that matches the surrounding furniture, or you can add a touch of character with a contrasting item in vibrant colors.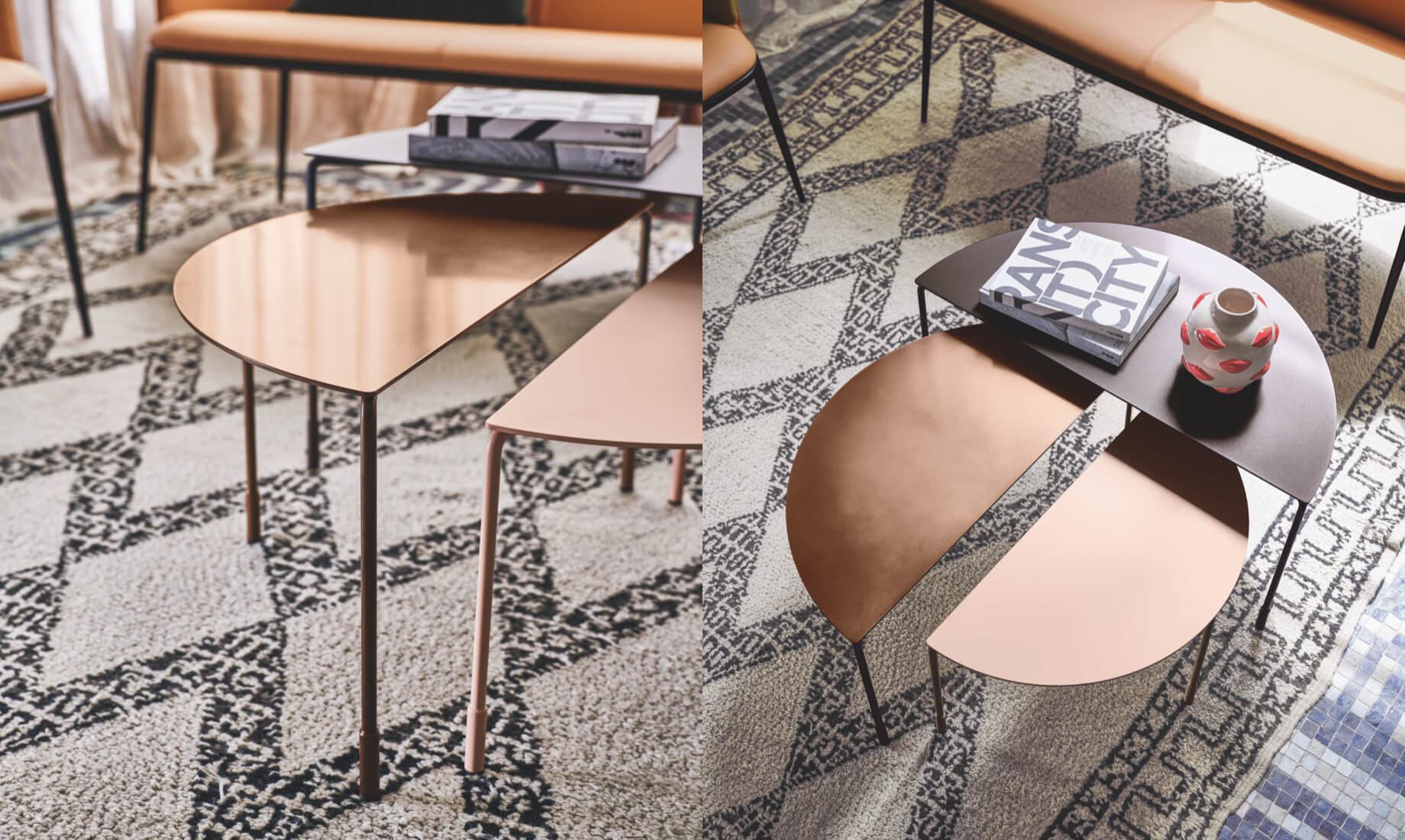 Coffee table Hoodi, design Roberto Paoli.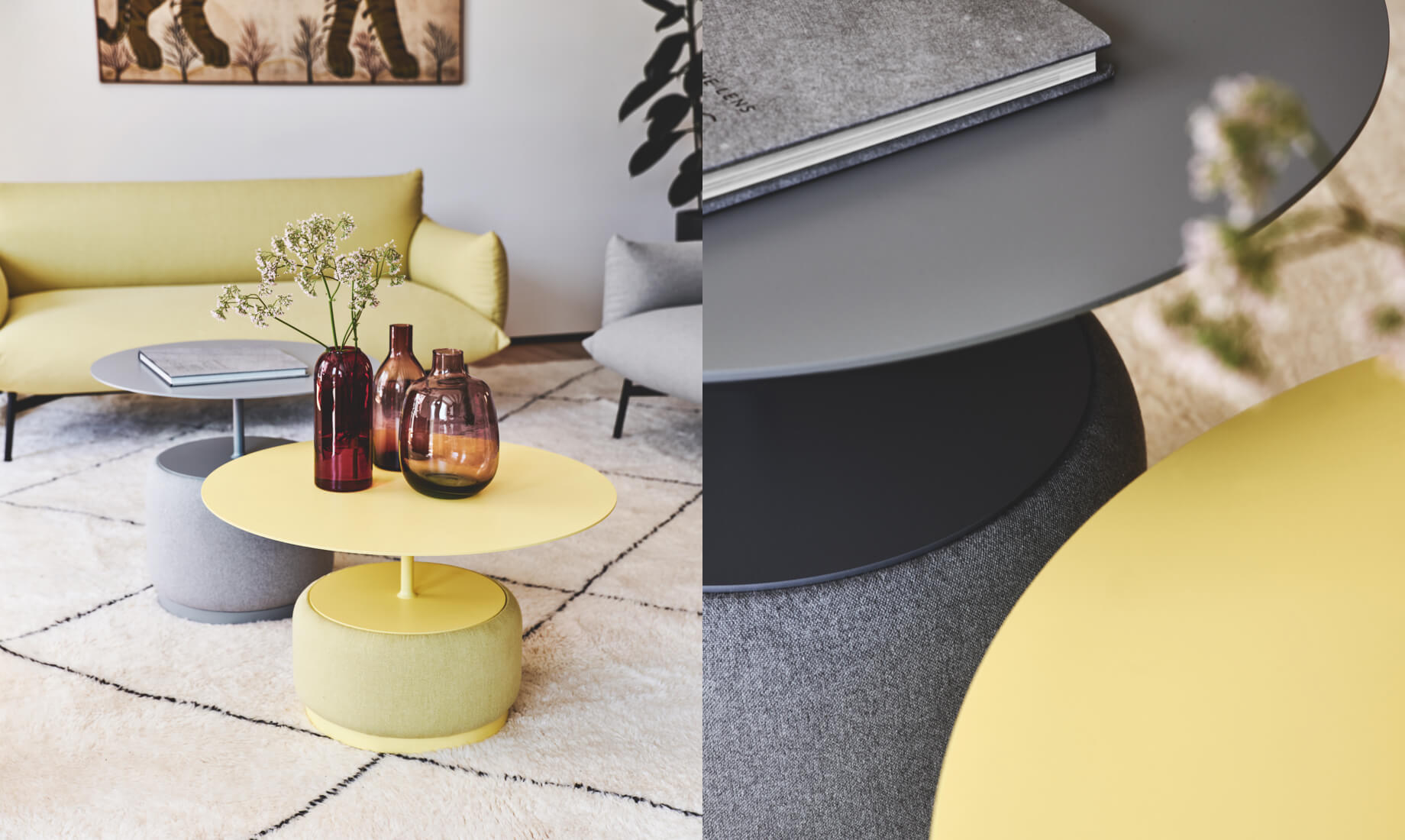 Coffee table Bloom, design Studio Pastina.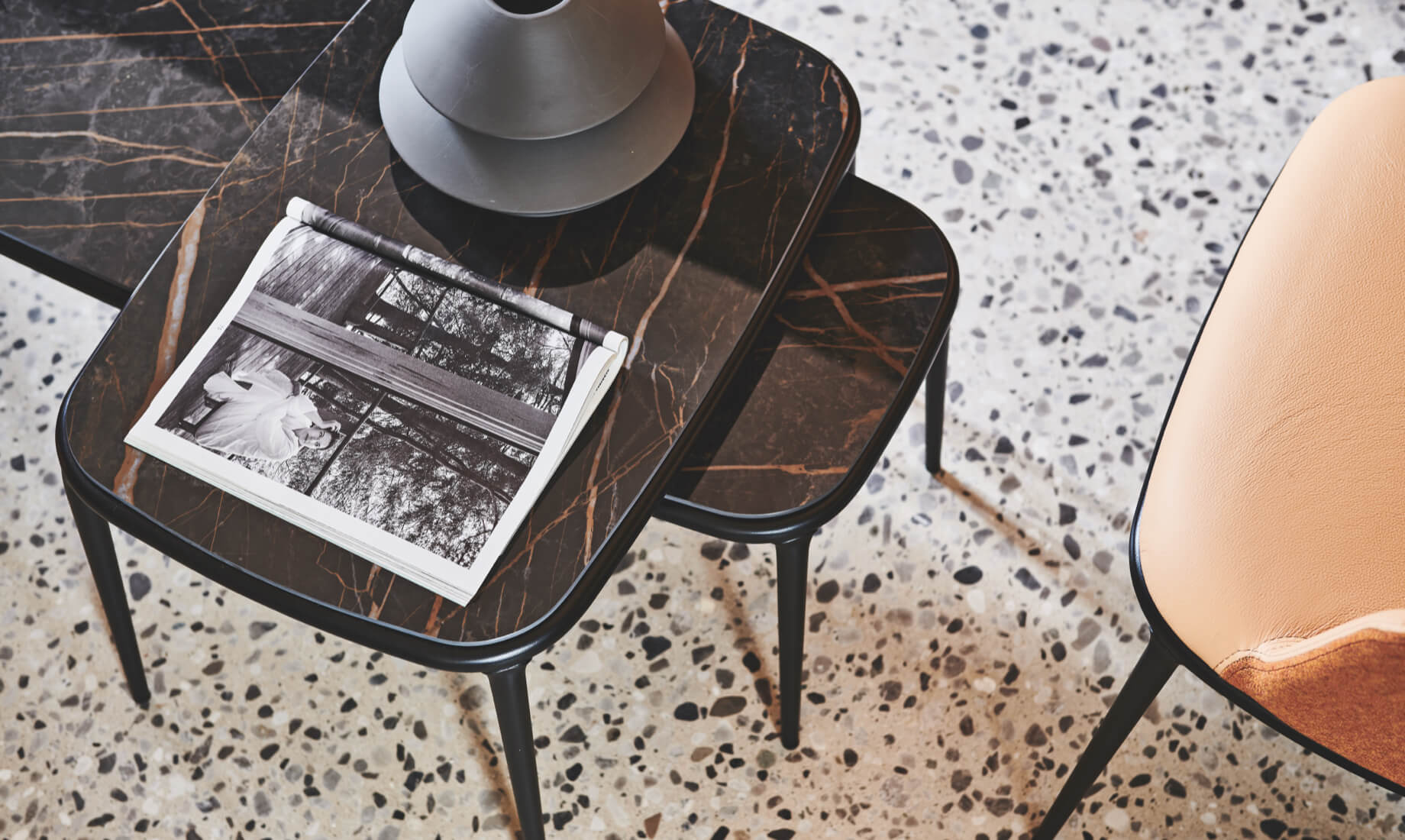 Coffee table Lea, design Paolo Vernier.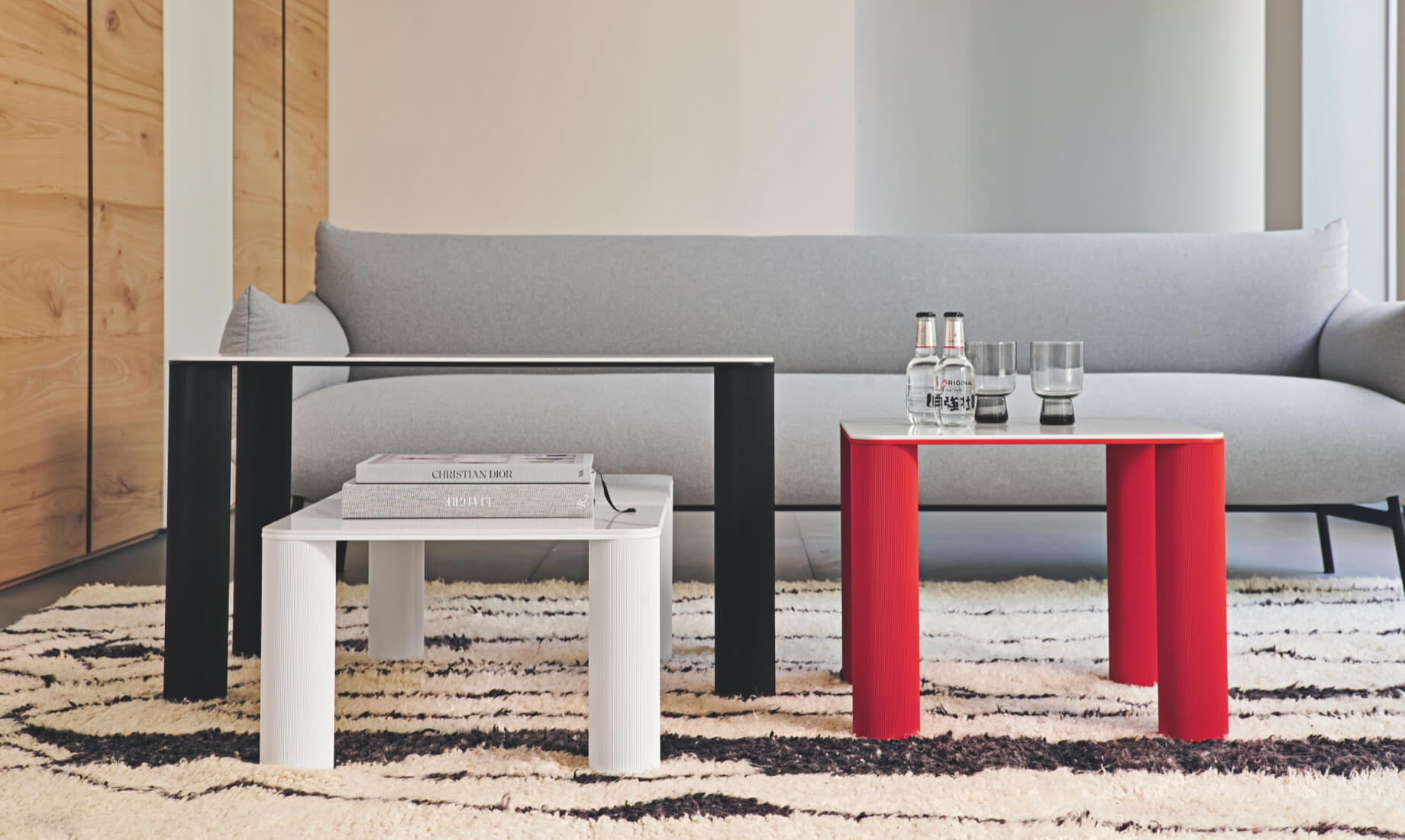 Coffee table Paw, design Studio Pastina.
Even side tables, or small tables that fit on the sides of the sofa, create an elegant and modern aesthetic solution. Besides, they are perfect for holding table lamps that warm up the atmosphere.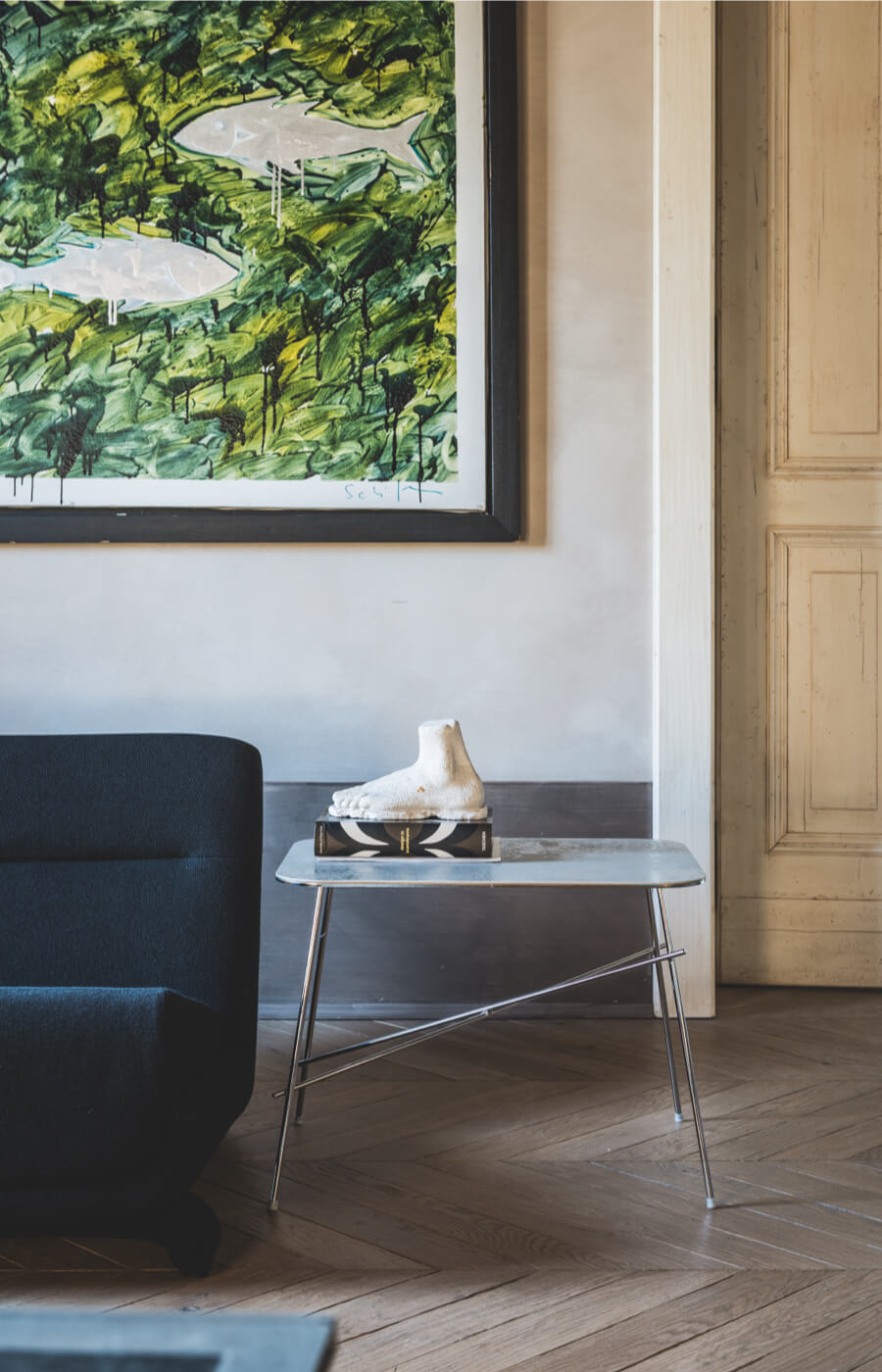 Side table and coffee table Walter.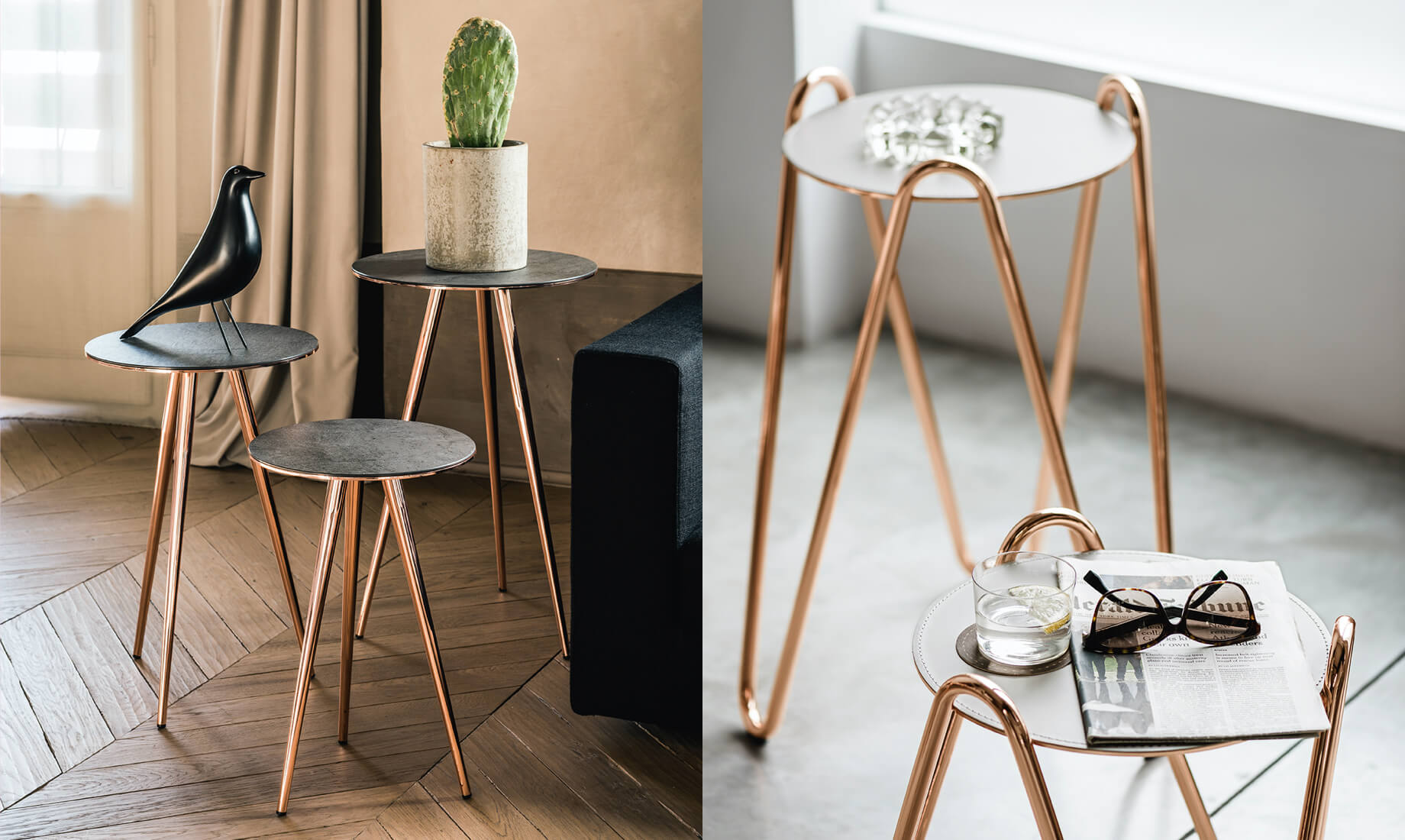 Side table and coffee table Trip on the left. Apelle Chic on the right, design Beatriz Sempere.
And if you have enough space, why not create a romantic and welcoming reading nook with a comfortable armchair and side table?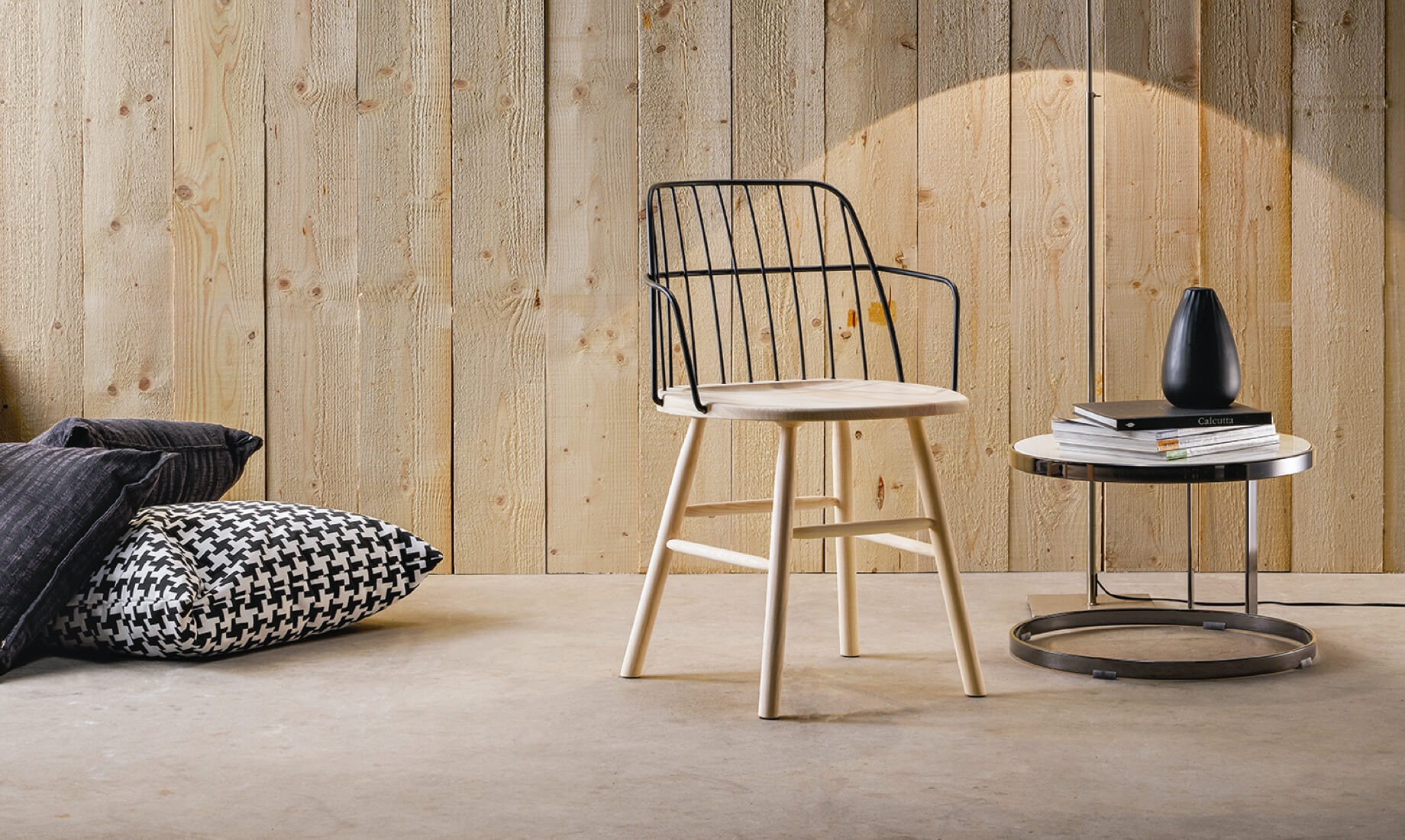 Strike armchair, design Atelier Nanni. Joint side table and coffee table.
Apelle rocking chair and coffee table, design Beatriz Sempere.
Bookcases
The perfect reading corner can't go without a magnificent designer bookcase, which can also become one of the focal points of your living room with its fluid and light outlines. Choose a wall-mounted bookcase or self-supporting bookcase that may also serve as a divider within a large space.
Besides, a bookcase is a vertical space suitable for displaying books and memories, such as beautiful family portraits and objects from our trips in faraway places.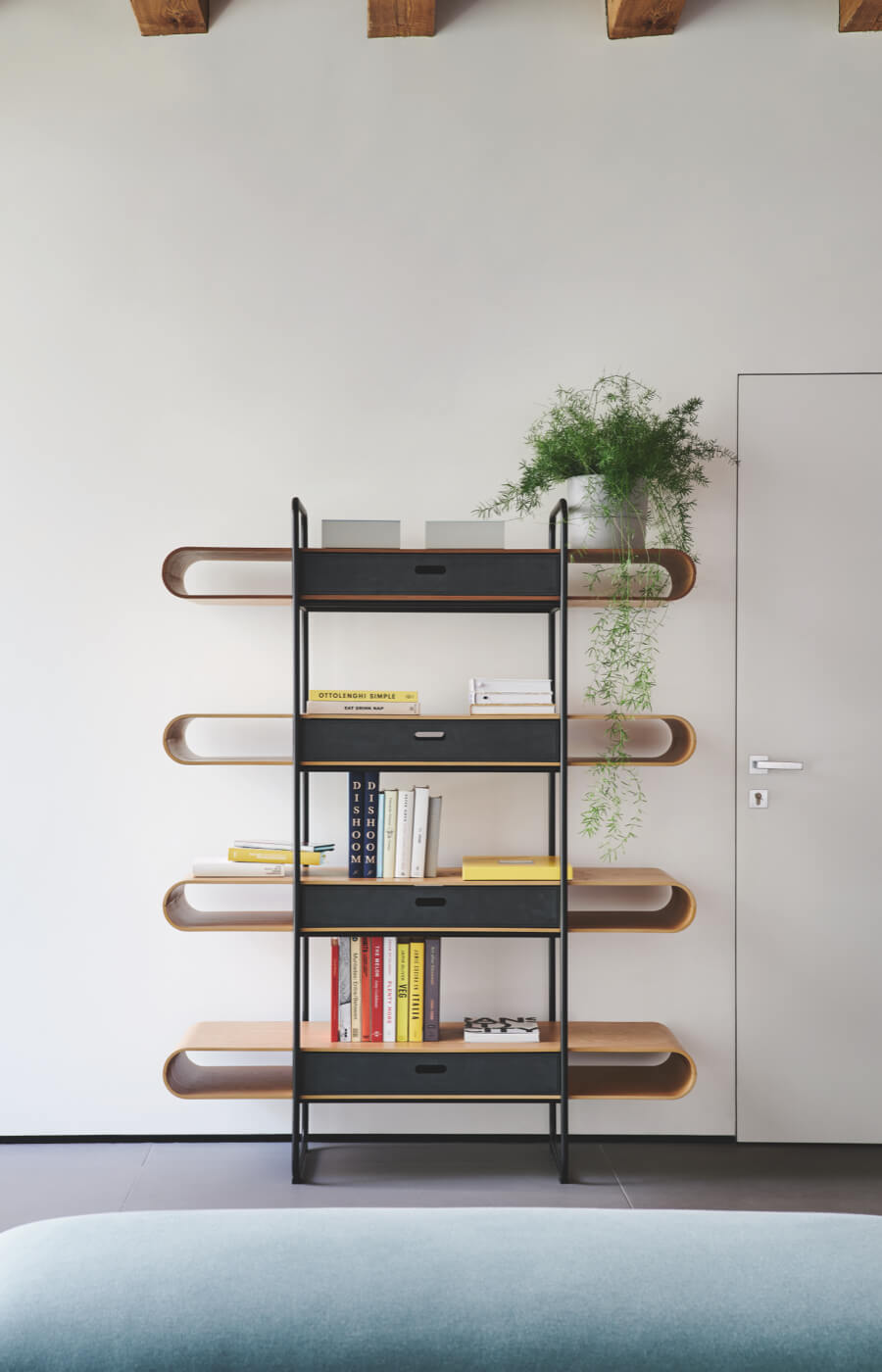 Apelle bookcase, design Beatriz Sempere.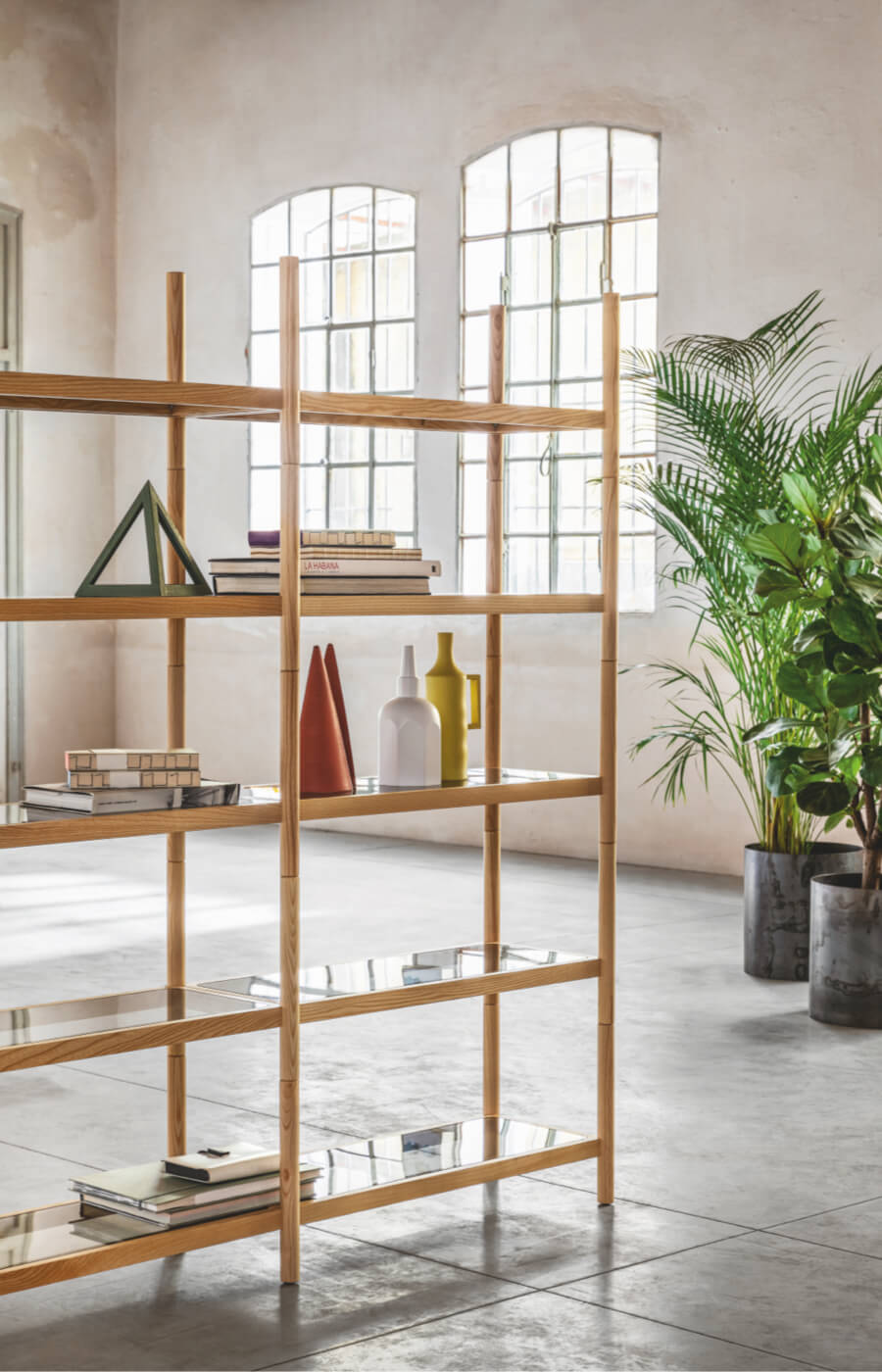 Siena bookcase, design Balutto Associati.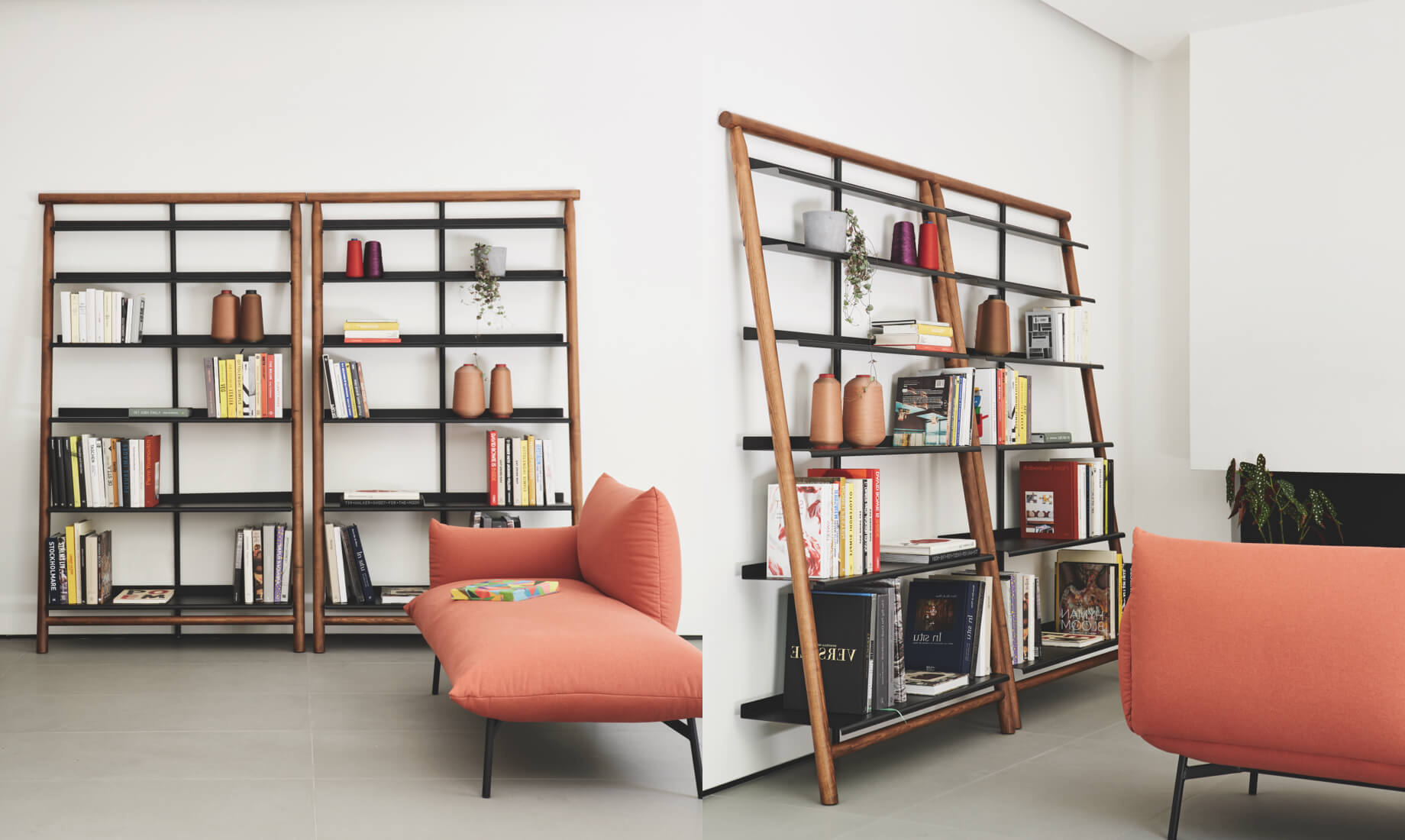 Suite bookcase, design Atelier Nanni.
Sideboard
An indispensable element in the living room is a rather low and long piece of furniture in front of the sofa to hold the TV or other small devices.
Alternatively, this refined piece of furniture called sideboard can be kept well-tidied and used only as a container.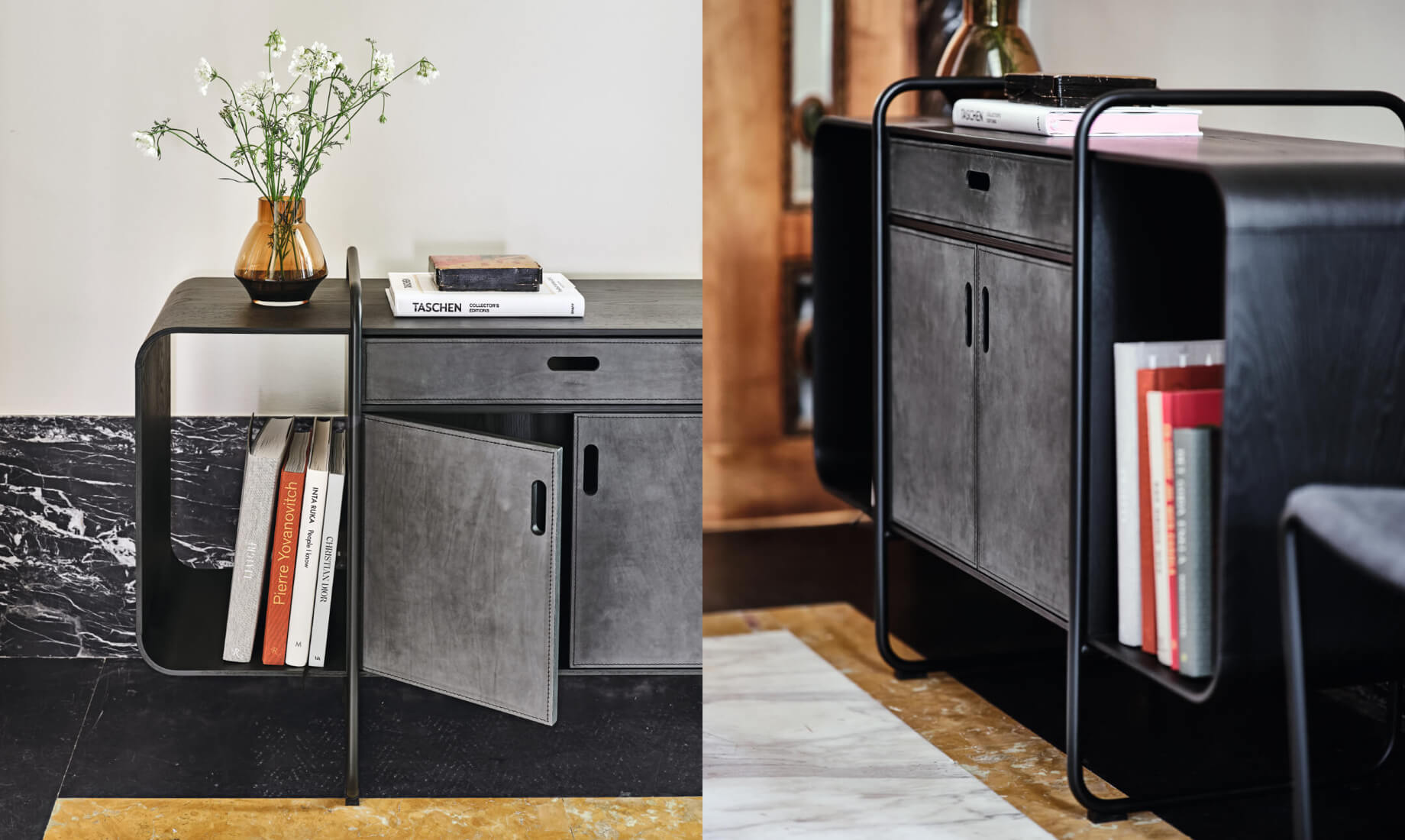 Apelle sideboard, design Beatriz Sempere.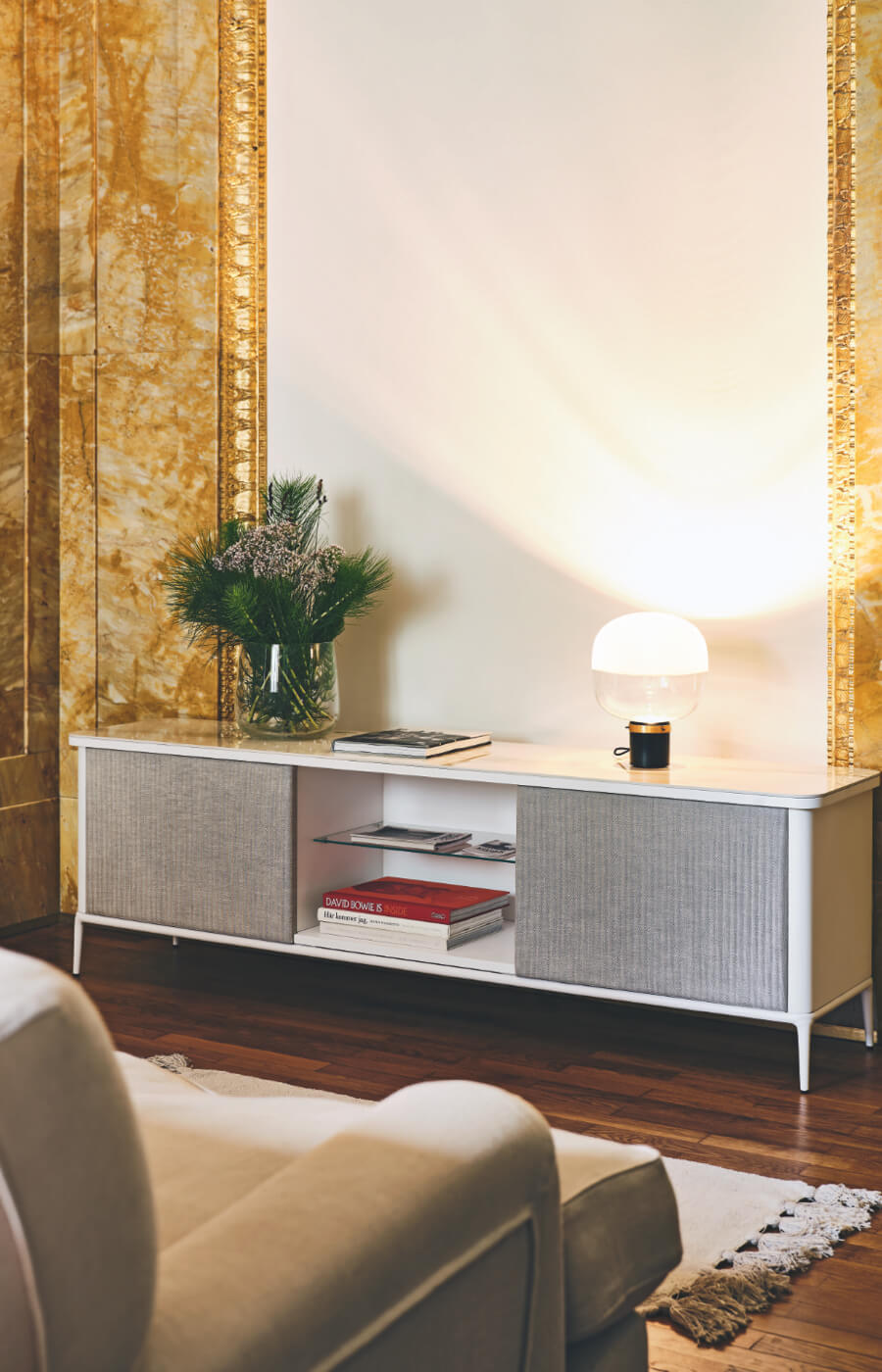 Lea sideboard, design Paolo Vernier.
Mirrors and lamps
Mirrors and lamps are among the accessories that undoubtedly add character to any environment. If placed strategically on the walls, mirrors reflect the light and increase the visual space, making the room appear larger and brighter.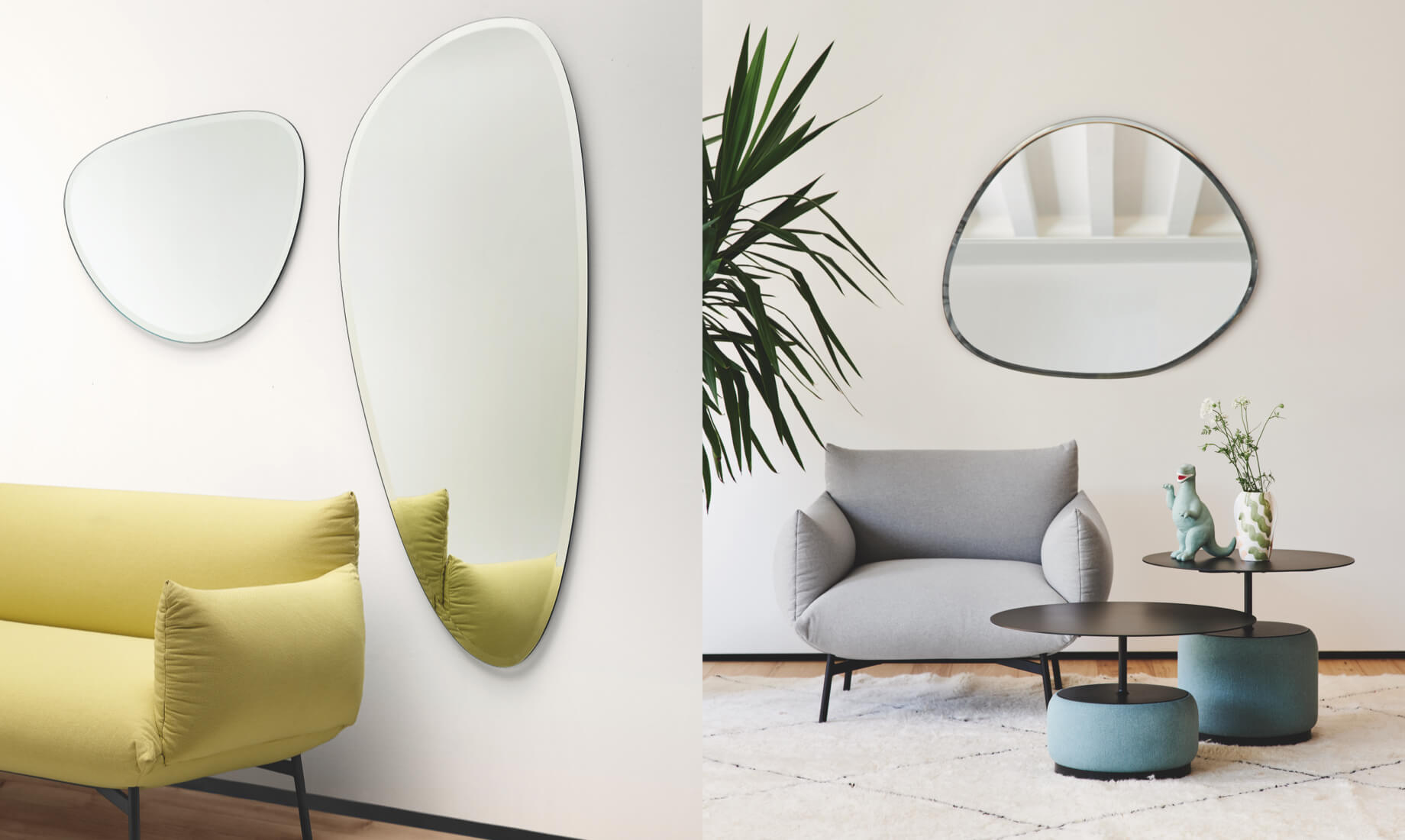 Spot mirrors, design Nicola Bonriposi.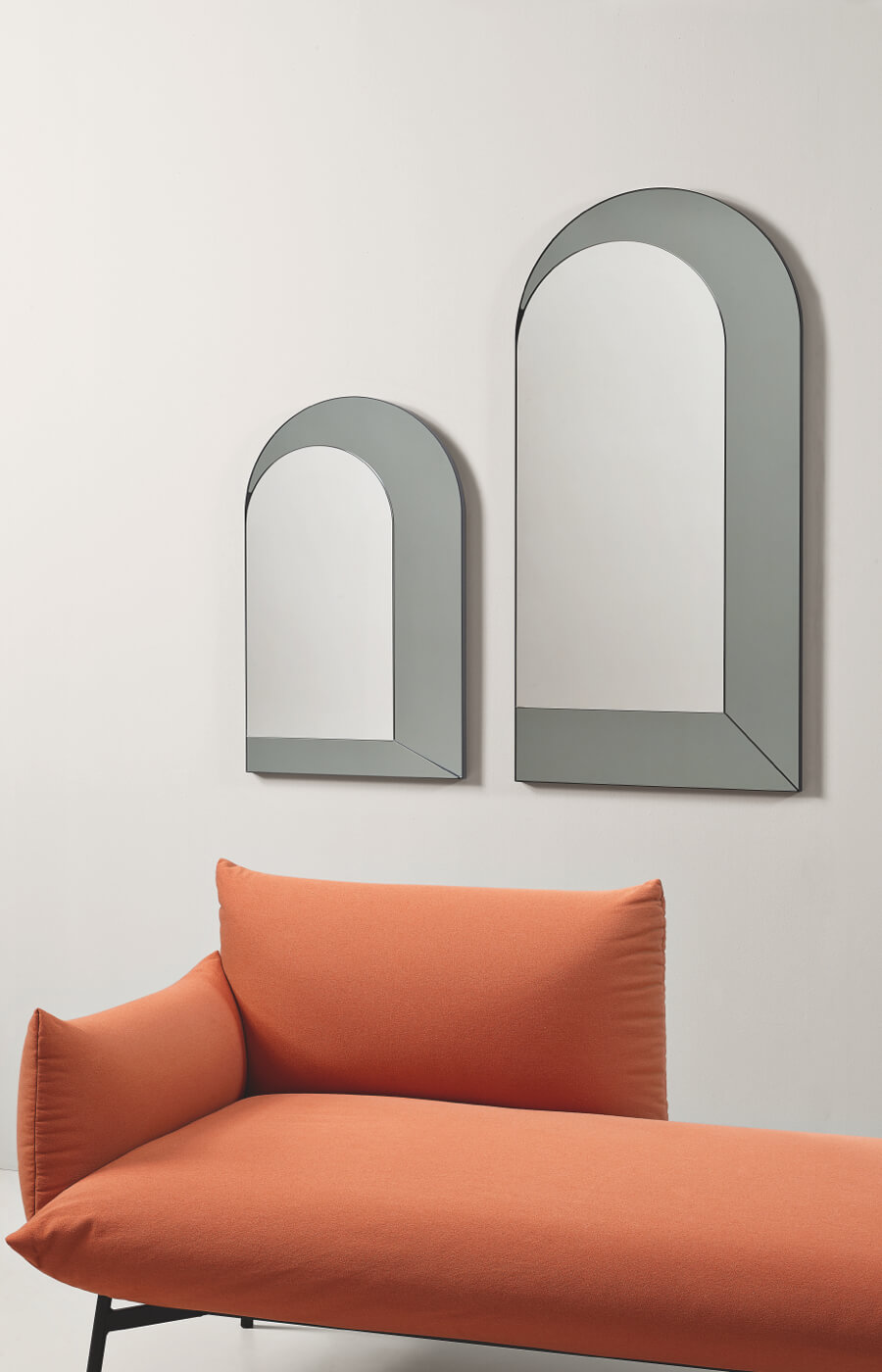 Peek mirrors, design Studio Pastina.
While, for what concerns lighting, in addition to the general pendant lamp or chandelier, don't forget to select floor and table lamps that add warmth and charm for chilling moments.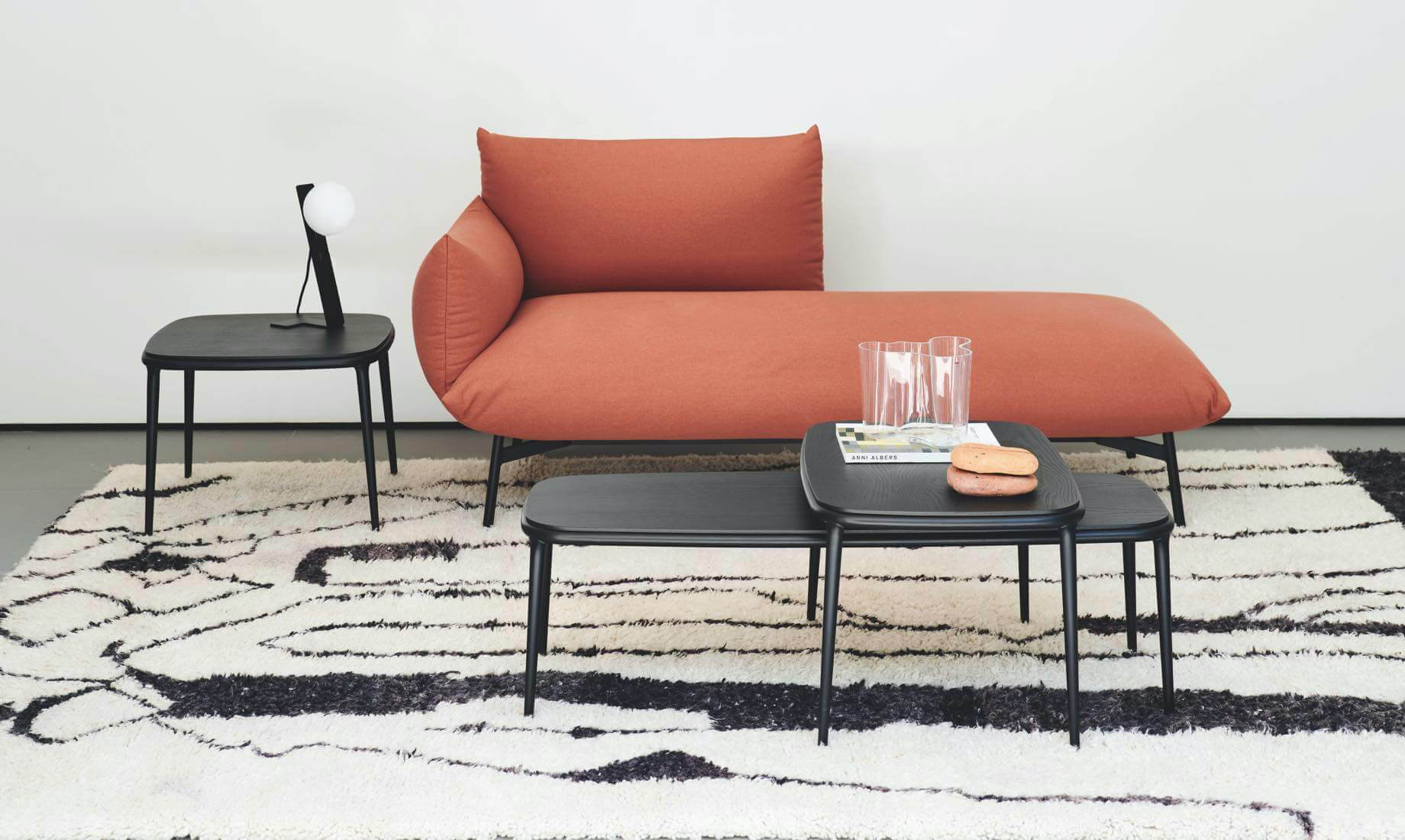 Suspense table lamp, F+B Design.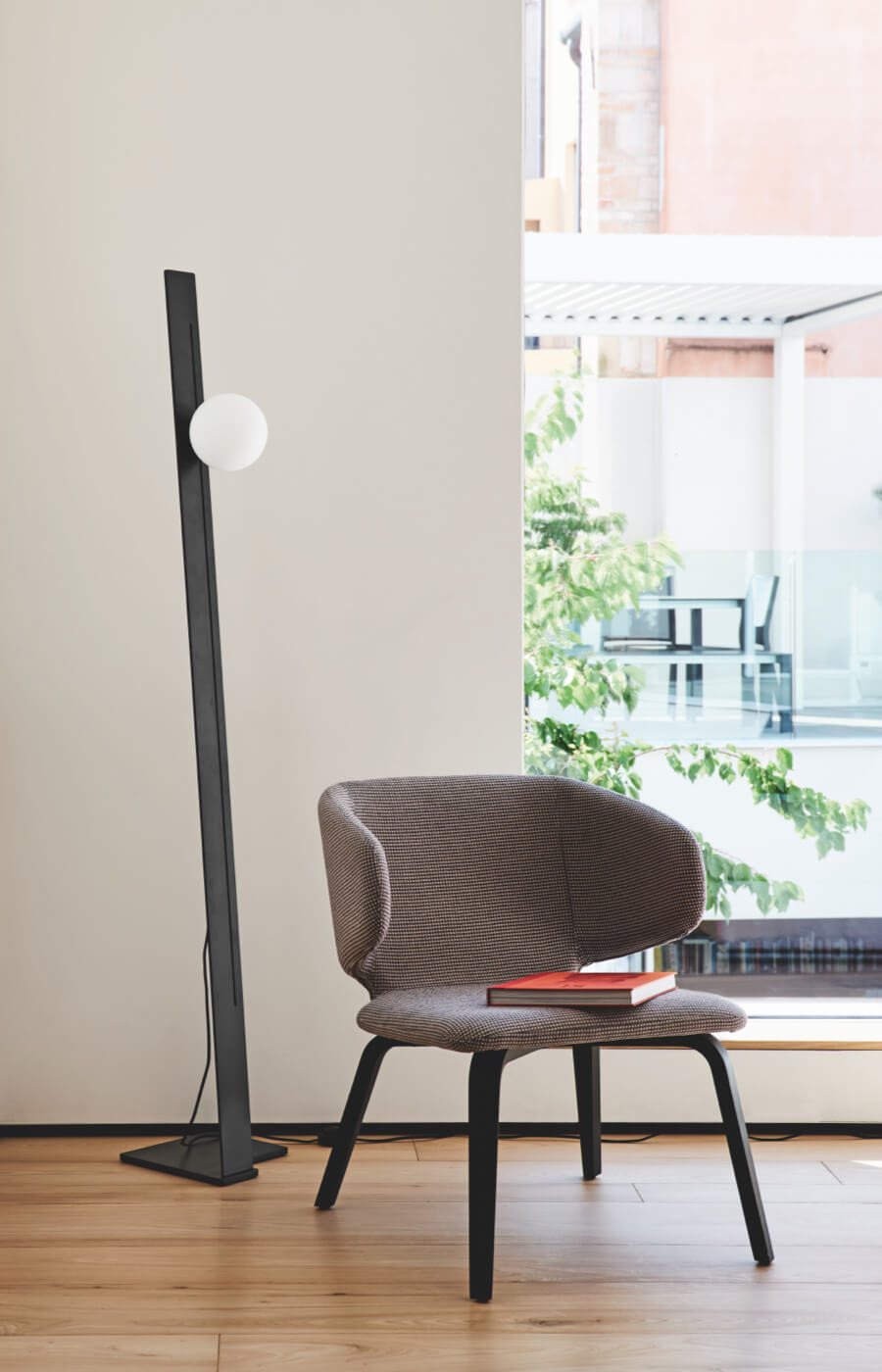 Suspense floor lamp, F+B Design.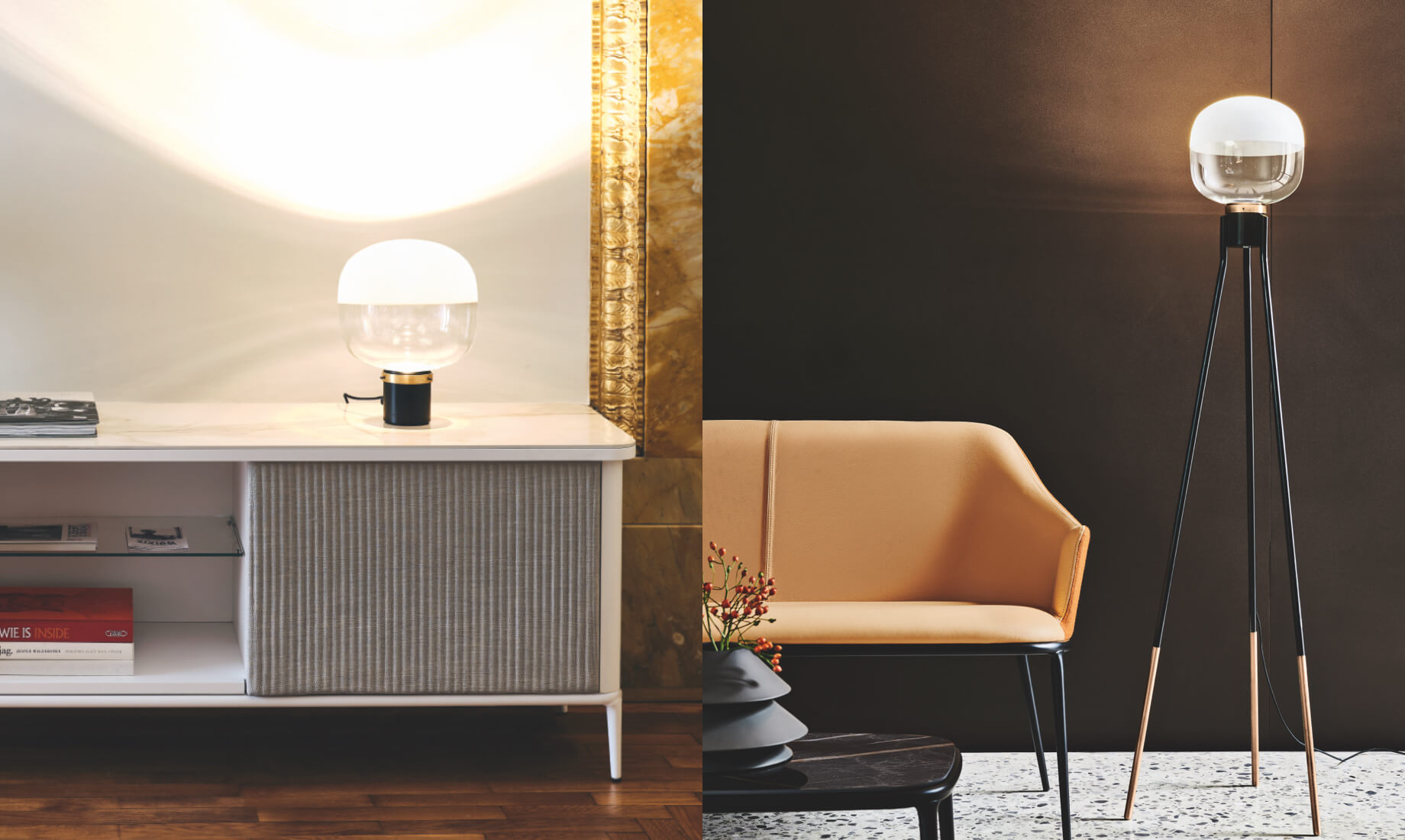 Ghost table and floor lamp, F+B Design.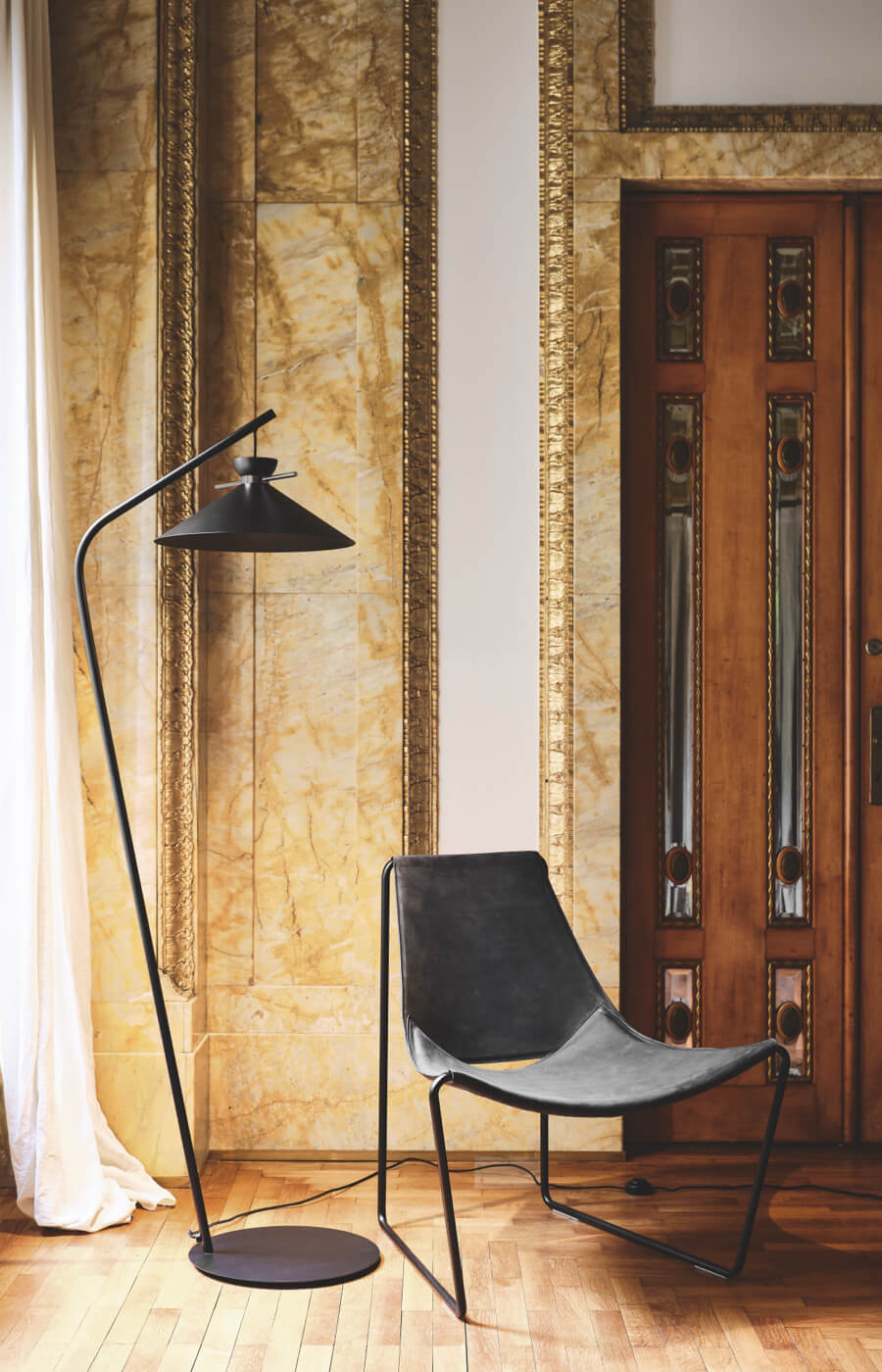 Japan floor lamp, design Davide Bozzini and Nicola Tonin.
Express your style with the right furniture
It's time to furnish or renew your living room with all the must-have items that transform the most important room around the house into a functional and familiar environment to enjoy.