How to use color in interior design? Don't miss our 4 rules 
Published on 27/03/2020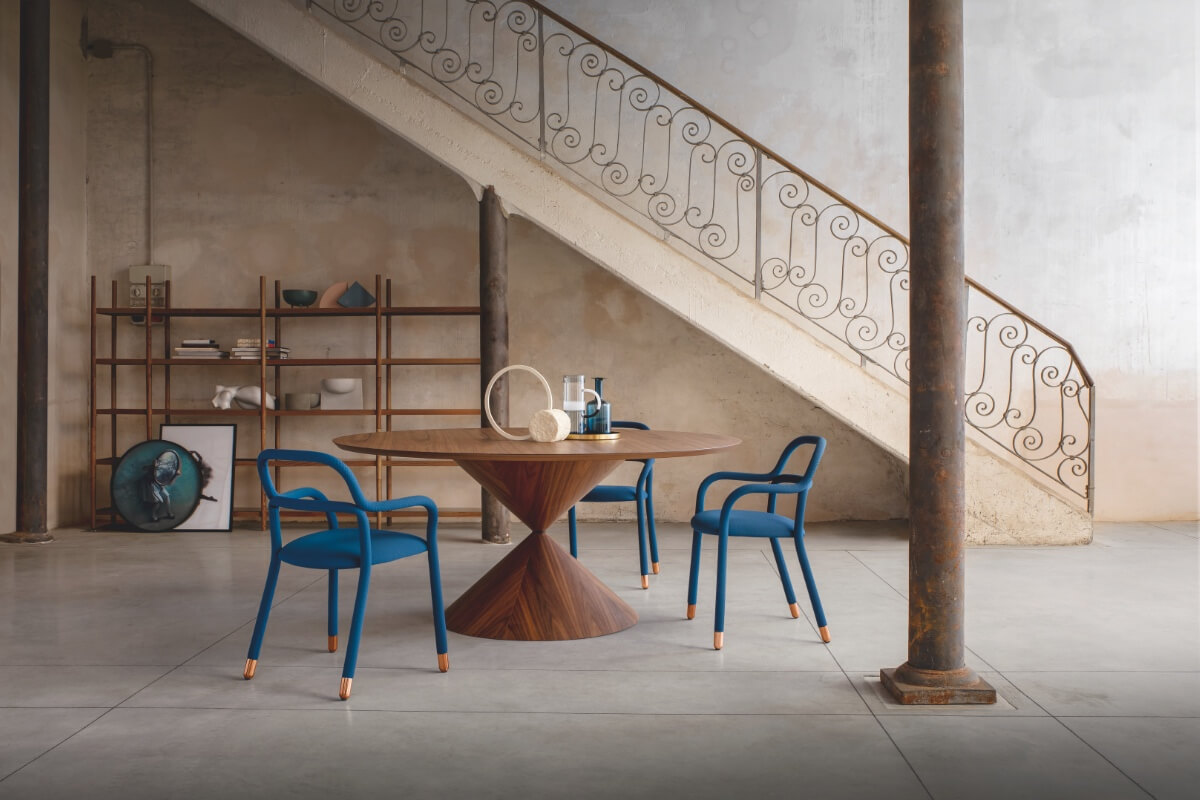 Color is a universal visual language: it can reveal the most intimate and hidden aspects of our personality, it influences our perception of spaces, in particular domestic ones, and the way we experience them.
But when we have to furnish rooms around our home, we realize that being able to put a color scheme together isn't always that simple, even for the most passionate interior design enthusiasts.
With all the existing color shades, how do we determine which ones blend nicely together? For a balanced use of color, don't miss these 4 simple rules.
1. The 60 - 30 - 10 rule
Whatever your style is, the 60 - 30 - 10 rule will allow you to have a well-balanced color palette.
First of all, you will have to pick the so-called "dominant color". This is the most important color and will occupy 60% of the room you want to furnish. We advise you to choose a neutral shade that can be used on large surfaces such as walls, without "suffocating" the space.
The second shade you choose, also called "secondary color", will be slightly bolder than the previous one and fill about 30% of the space. Use this tone for furniture and furnishing accessories.
Finally, 10% of the space will be occupied by a strong accent color to give the room an extra splash of character. Use it for smaller accessories, like pillows, table lamps, or wall paintings.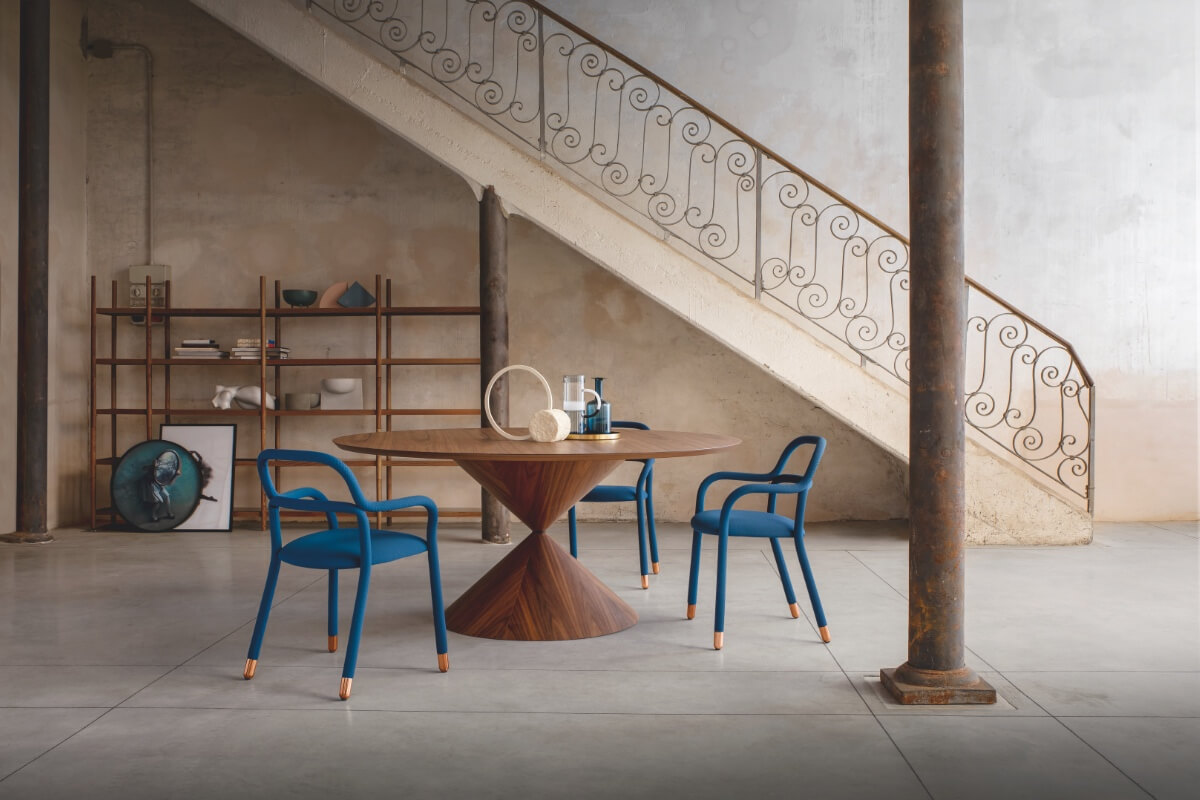 Clessidra table designer Paolo Vernier and Pippi chairs designer Roberto Paoli.
2. Warm or cool colors?
Traditionally, warm colors are also identified as "bright" colors, just like red, orange, and yellow. But this category also includes neutral shades such as brown and beige. While blue, green, purple, and gray are some of the hues included in the cool color spectrum.
The choice between warm or cool colors for your room design greatly influences the energy that room will convey.
Warm colors express feelings of joy and coziness and this is why they're best for dining rooms or kitchens. Cool colors, on the other hand, create a soothing atmosphere and are always well appreciated in sleeping areas.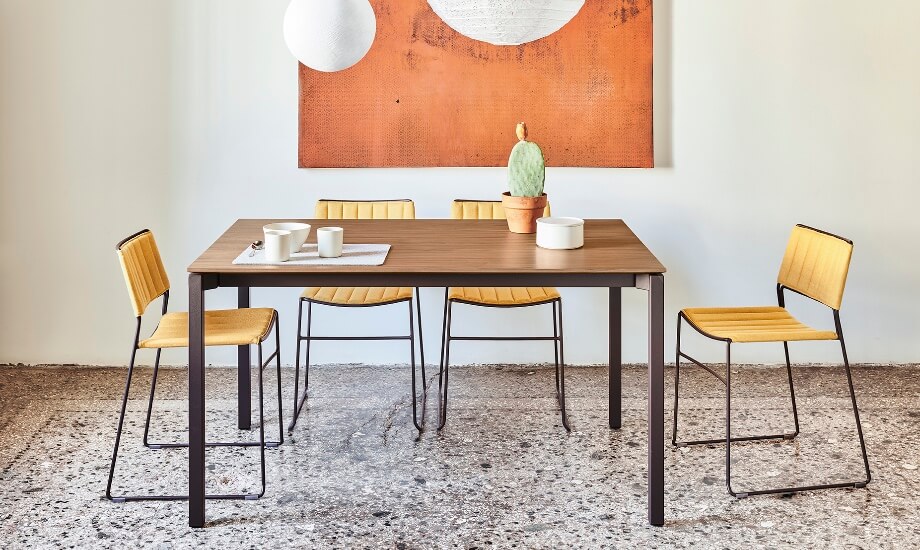 More table designer Midj r&d and Slim chairs designer Paolo Vernier.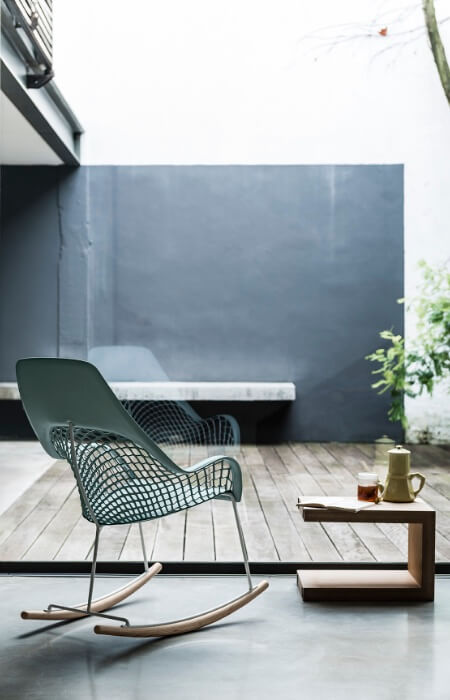 Guapa rocking chair, designer Beatriz Sempere.
3. Complementary colors: how to use them in interiors?
Complementary colors are a set of 2 hues facing one another on the color wheel.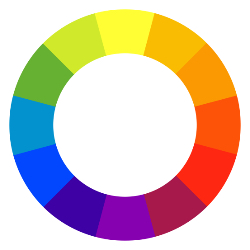 Of all the color rules used by interior designers, a complementary color scheme is undoubtedly the most popular. This combination generally involves 2 contrasting shades: use them in small doses and combined with neutral colors that allow the eye to rest.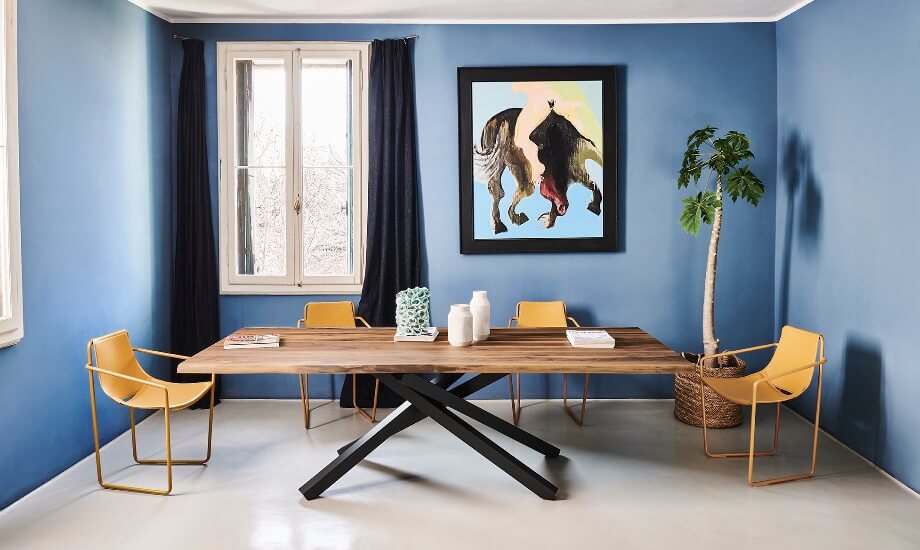 Pechino table designer StudioKappa, Apelle armchairs designer Beatriz Sempere.
4. The combination of analogous colors
Analogous colors are placed side by side on the color wheel. You can get a palette of this type by choosing a main color from the wheel, and then combining it with the color on its right and the one on its left.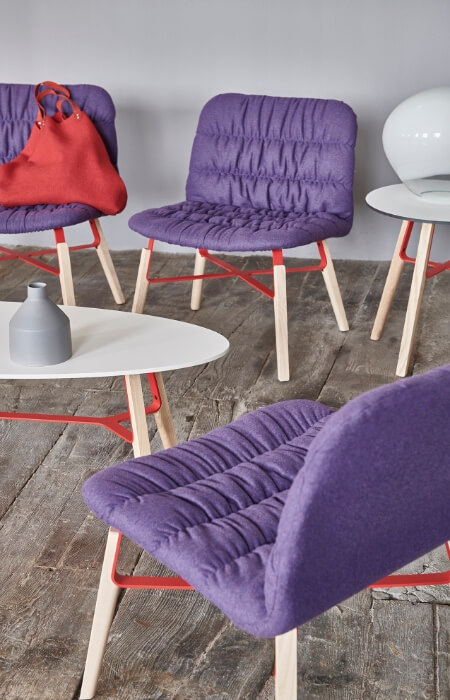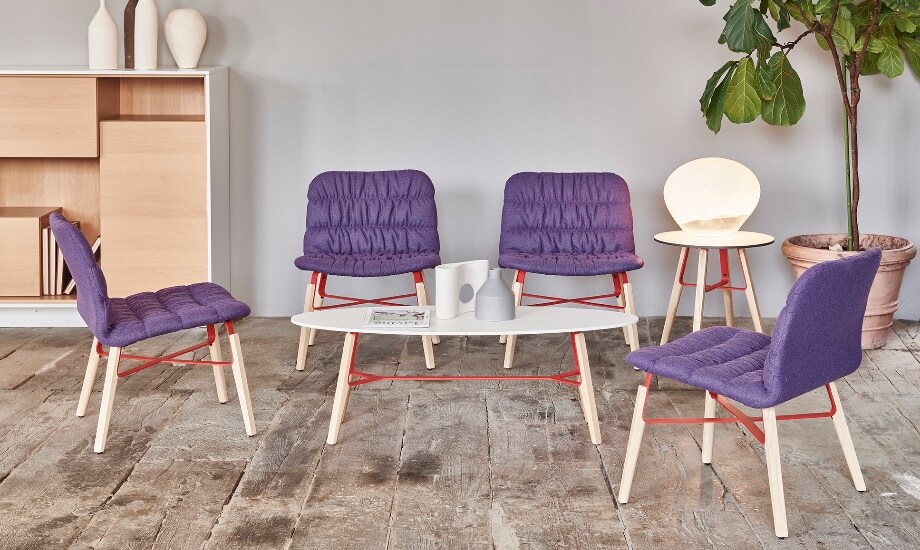 Liù collection, designer Archirivolto.
Again, refer to the 60 - 30 - 10 rule to keep proportions under control.
Color: the main character of your living!
Color plays a fundamental role in our life as it evolves in the spaces that surround us. Discover our design accessories, entirely made in Italy, and customizable in a wide range of shades and materials to enrich your furnishing projects.