Industrial decor: how industrial interior design transforms public and private spaces
Published on 20/09/2021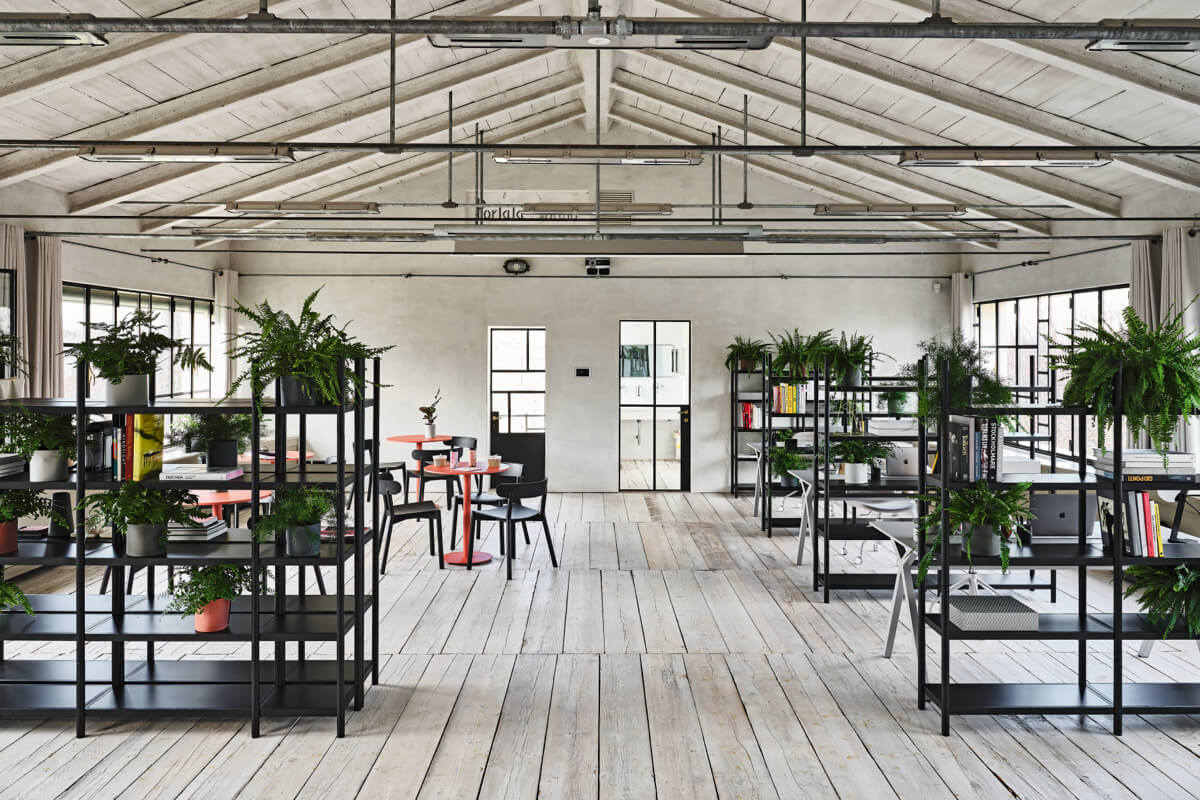 Industrial-style furniture expresses the desire to return to the past through elements that speak of authenticity. But what does industrial decor really mean? Let's find out together and find inspiration to furnish your spaces with Midj.
The affirmation of beauty in the Big Apple
Industrial interior design developed in the 1950s in New York by reclaiming abandoned spaces that housed offices, laboratories, and businesses. At last, Andy Warhol consolidated this new trend in the world of interiors by converting the fifth floor of 231 East 47th Street, Manhattan, into his industrial studio - called the factory - where he developed his iconic and timeless Pop Art.
Industrial decor is a style that certainly reflects the current lifestyle, with the choice of spacious and airy living spaces that remind the industrial places typically found around the melting pot of the past.
How to create an effective industrial interior design?
Il successo di un arredamento industrial si ottiene con un'attenta ricerca di elementi d'arredo dal carattere originale. Proprio come le sedute della collezione Pippi disegnate da Roberto Paoli, premiate nel 2019 con il Good Design Award, e nel 2021 con il German Design Award. Con la loro peculiare struttura rivestita in tessuto, richiamano le tubature e gli impianti a vista degli spazi produttivi.
To achieve an industrial style look, carefully select interesting furnishing elements, just like the seats from the Pippi collection designed by Roberto Paoli, which obtainer the Good Design Award in 2019, and the German Design Award in 2021. With their peculiar upholstered structure, they recall the metal pipes ducts seen in old factories.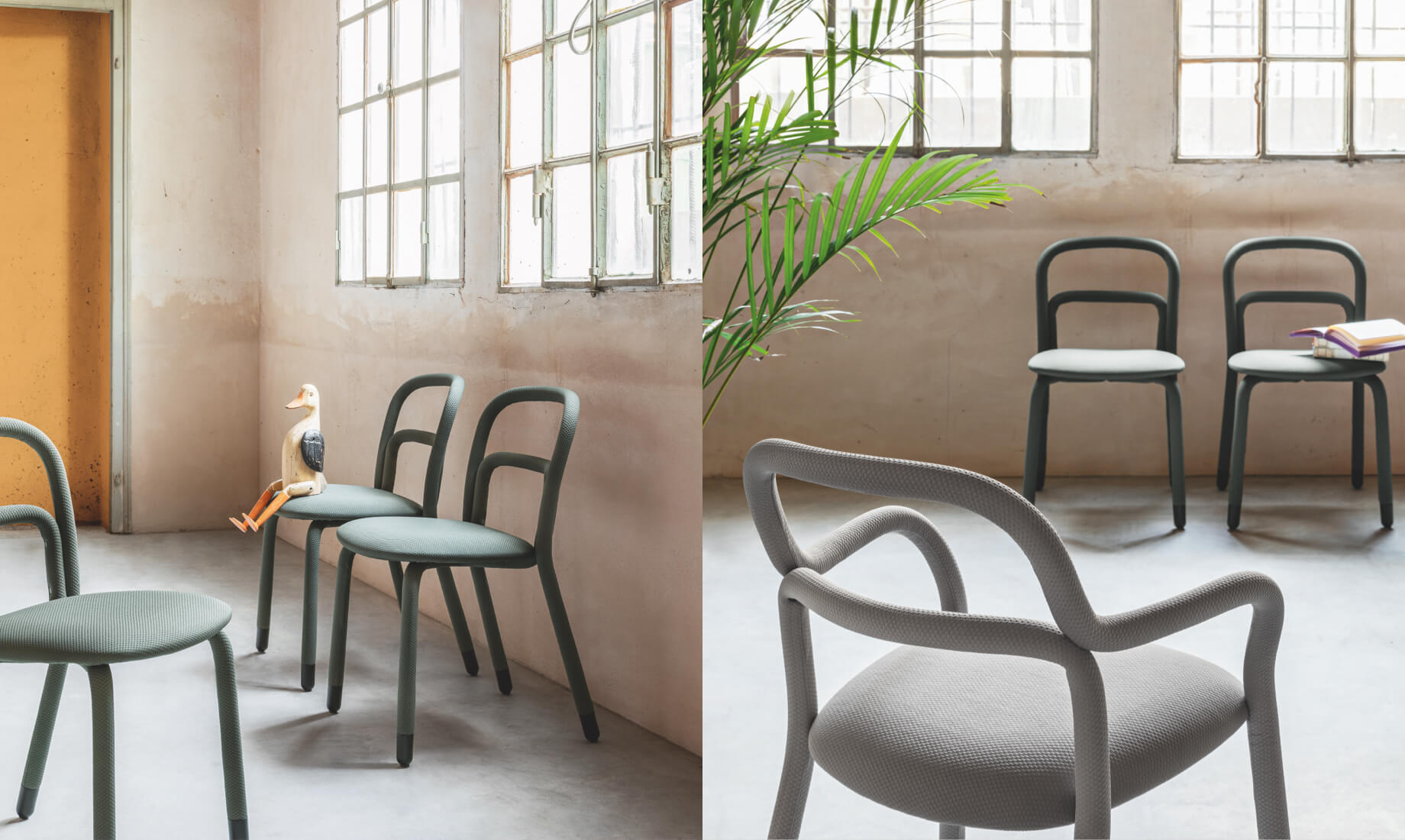 Pippi chair and armchair, design Roberto Paoli.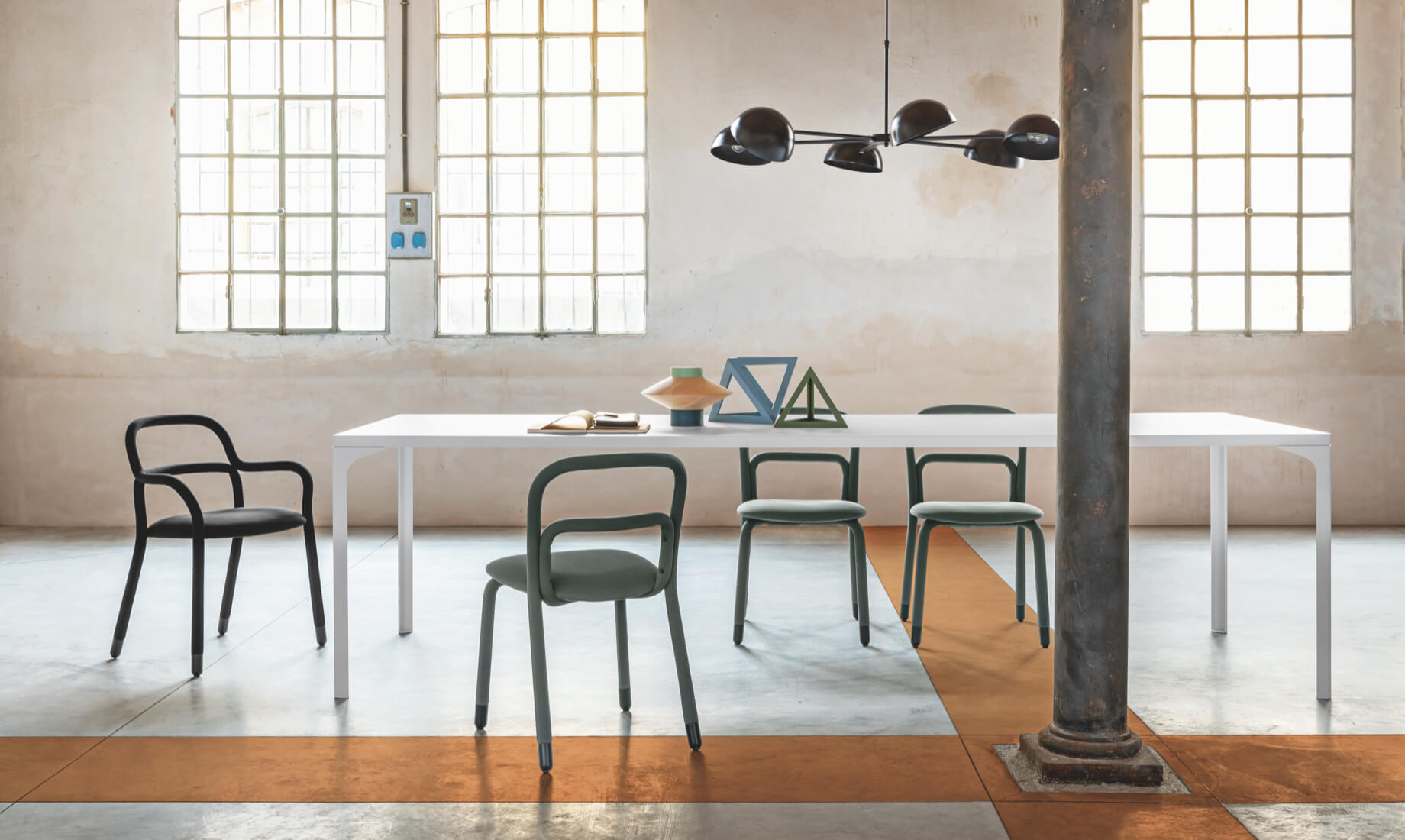 Pippi chair and armchair, design Roberto Paoli. Armando table, design Balutto Associati.
Industrial style materials
For lofts and open spaces, metal, wood, glass, and leather are undoubtedly materials to be used. Make a statement by skillfully combining them with more avant-garde materials such as polypropylene.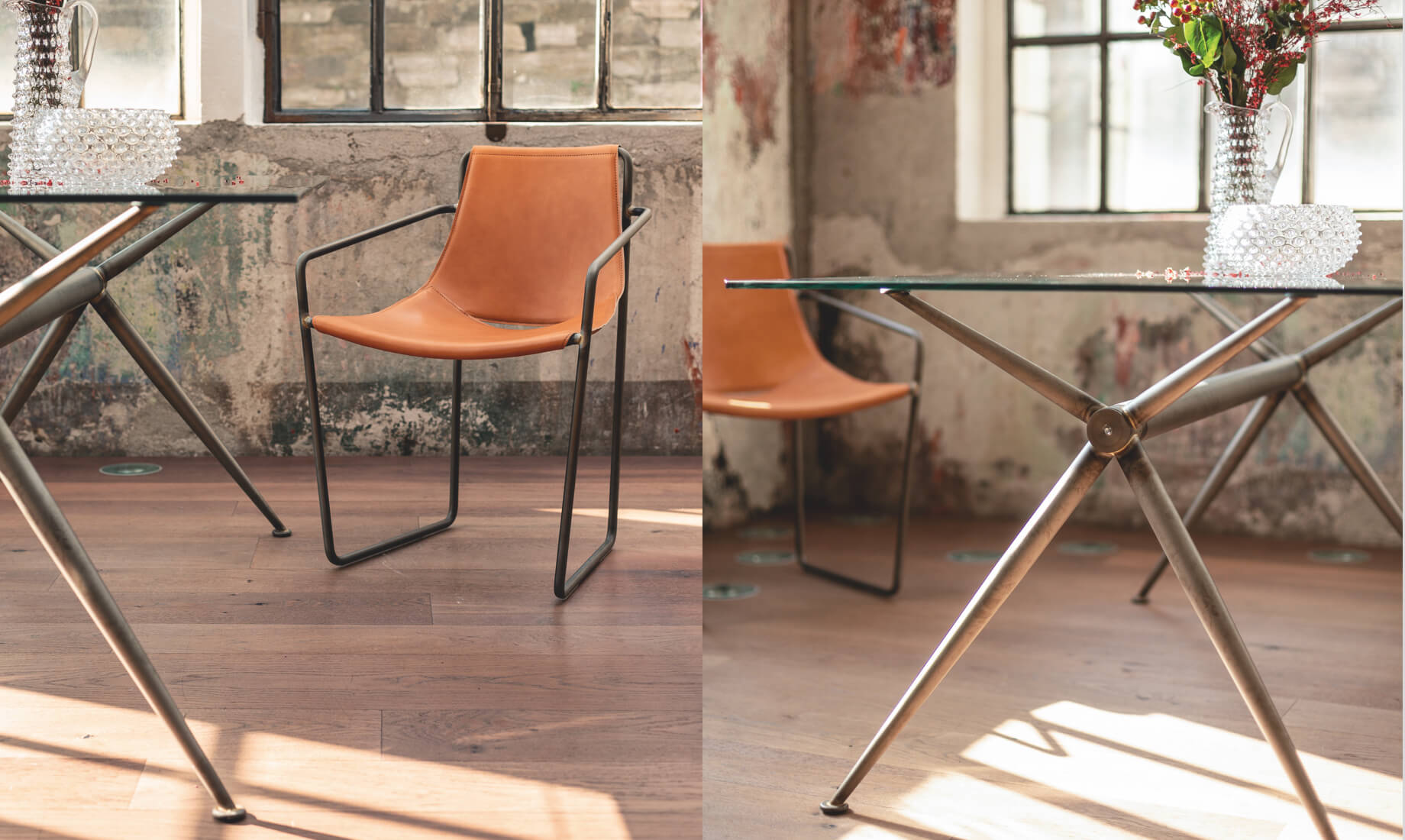 Brioso table. Apelle armchair, design Beatriz Sempere.
The Brioso table with a transparent glass top, enhances the retro-style metal structure, one of the leading materials in industrial architecture.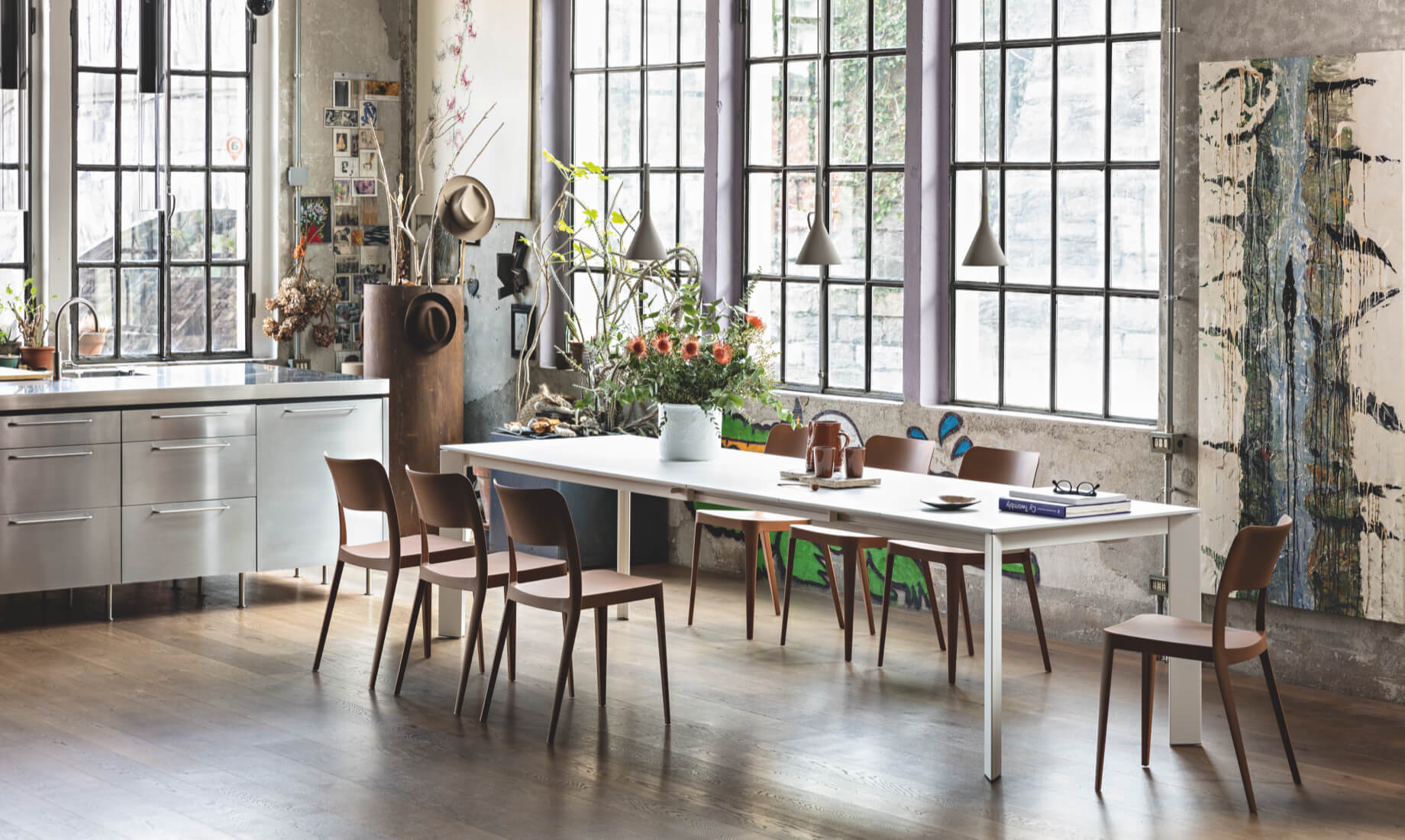 Ghedi extendable table. Nenè chair, design Paolo Vernier.
"Industrial interior design requires just a few essential elements to create unique, eye-catching combinations."
The color palette for industrial interior design
An industrial style look usually requires a dark color palette. But to create a unique impression with an anachronistic touch in an environment flooded with personality, warmth, and style, choose furnishing accessories that differ from the typical range of colors. Bright highlighting colors such as yellow, red, orange, and blue are ideal.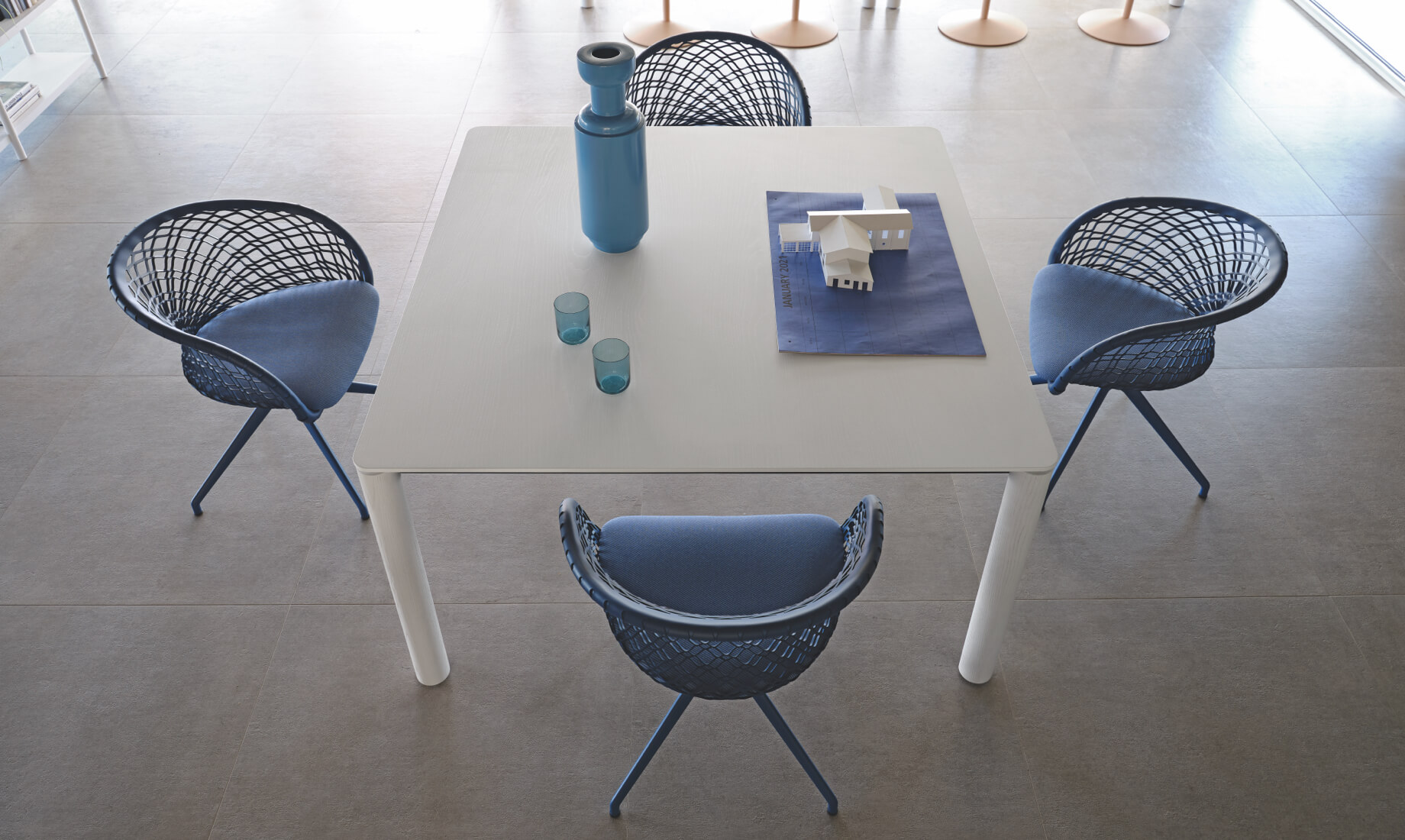 P47 armchairs, design Franco Poli.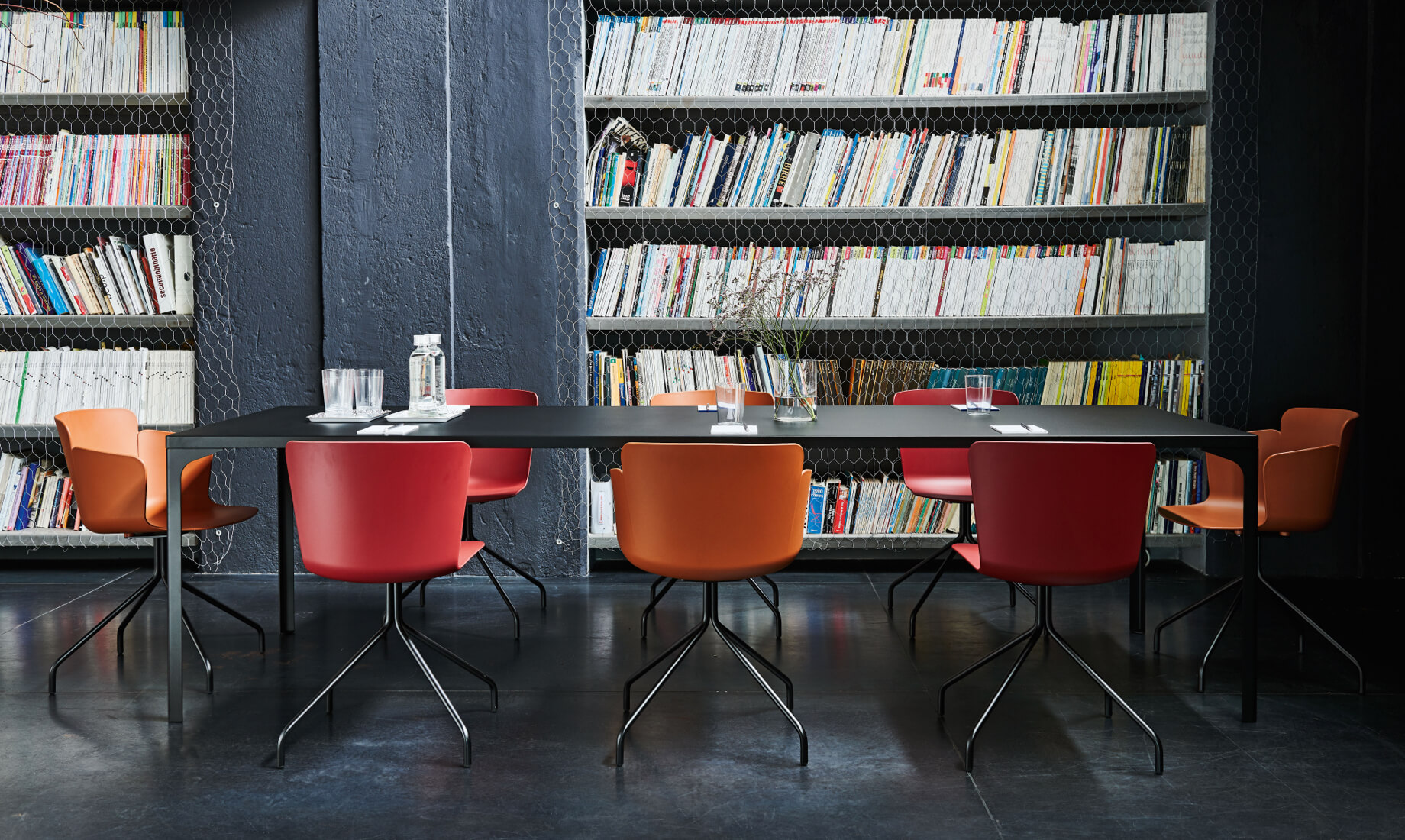 Calla chairs and armchairs, design Fabrizio Batoni. Armando table, design Balutto Associati.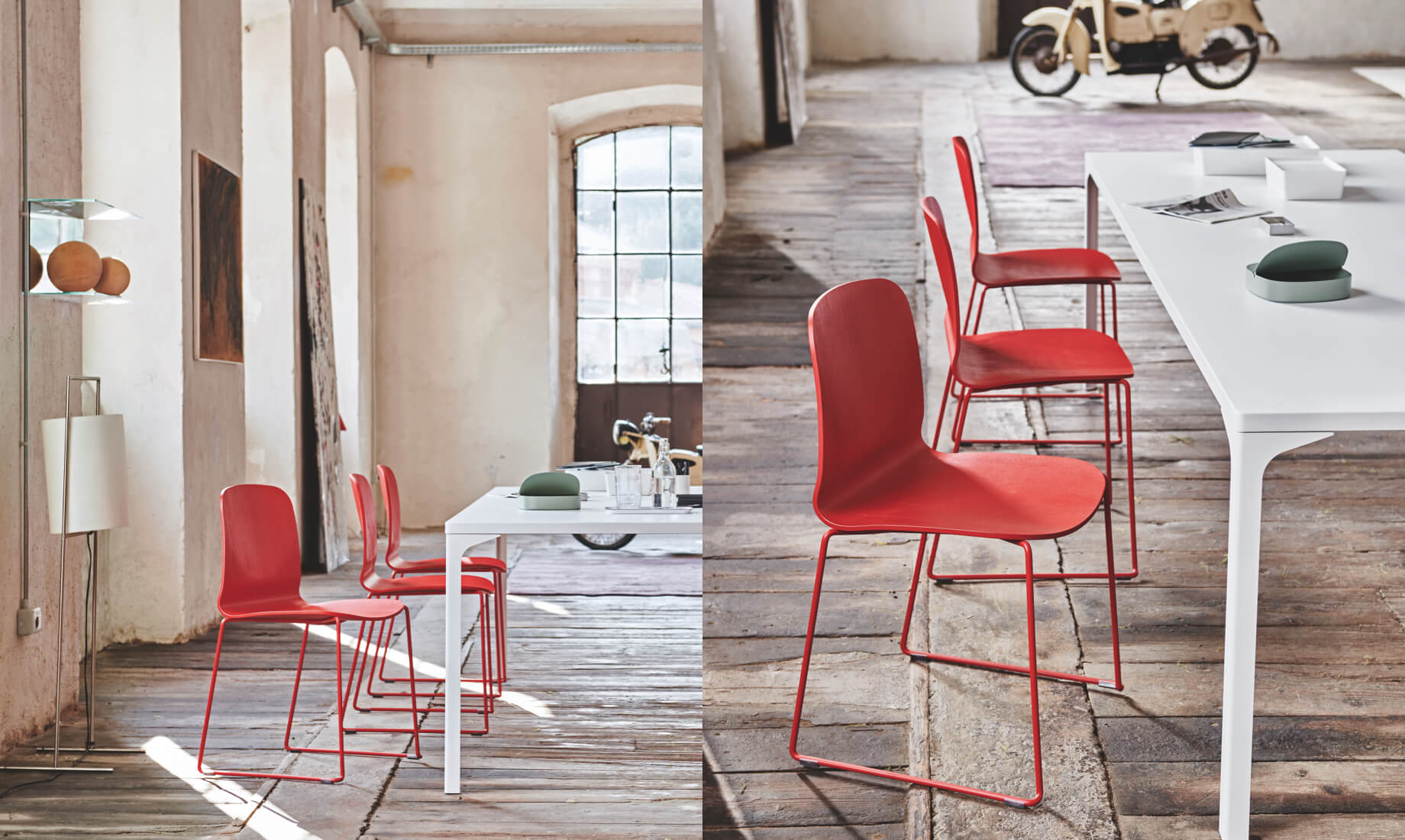 Liù chairs, Archirivolto design. Armando table, design Balutto Associati.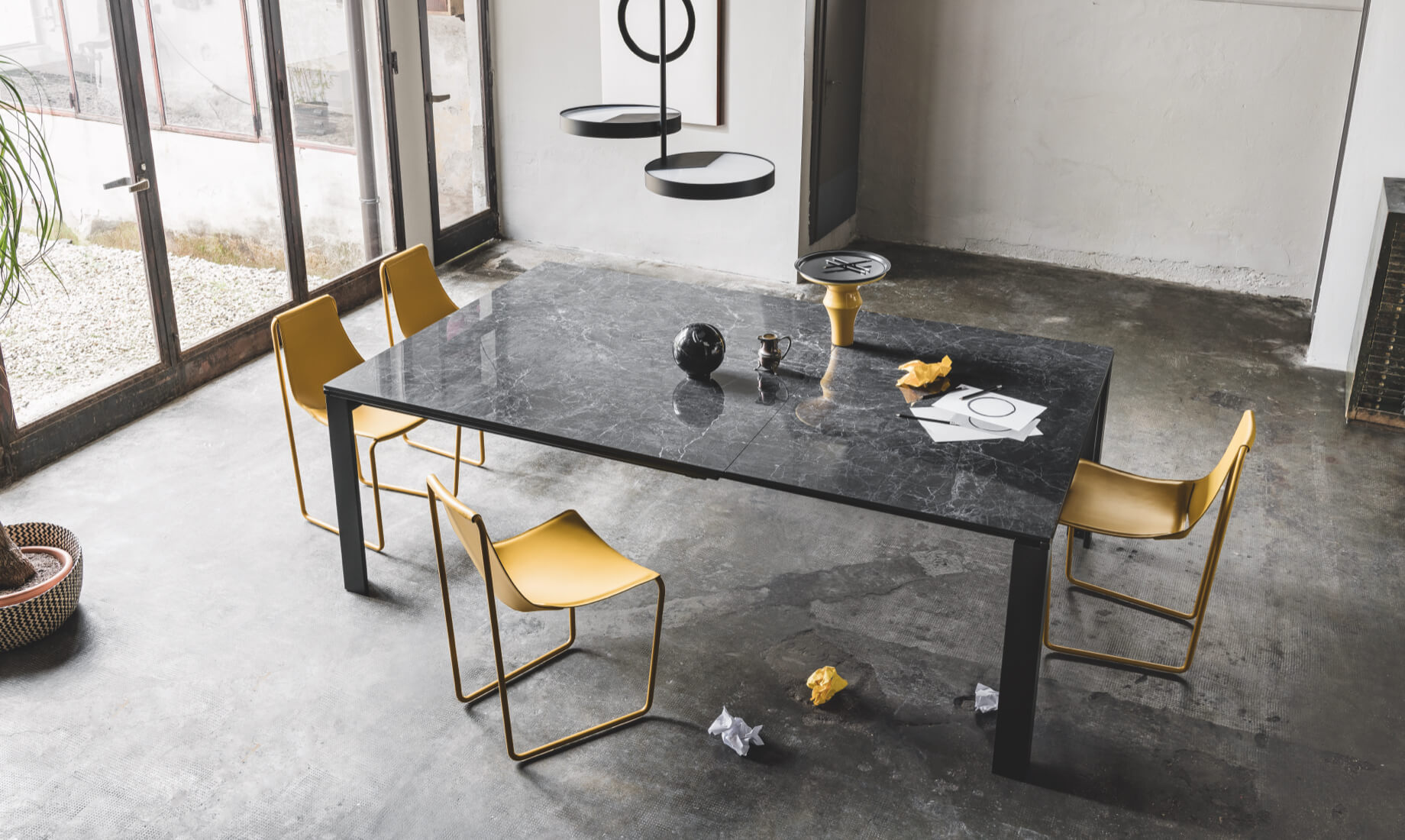 Marcopolo table, design Paolo Vernier. Apelle chair, design Beatriz Sempere.
Industrial interior design commonly leads imagination to the artistic world, ranging from sculpture to painting. This is why the chairs from Beatriz Sempere's Apelle collection created with skillful leather processings, find their ideal location, both in homes and public projects.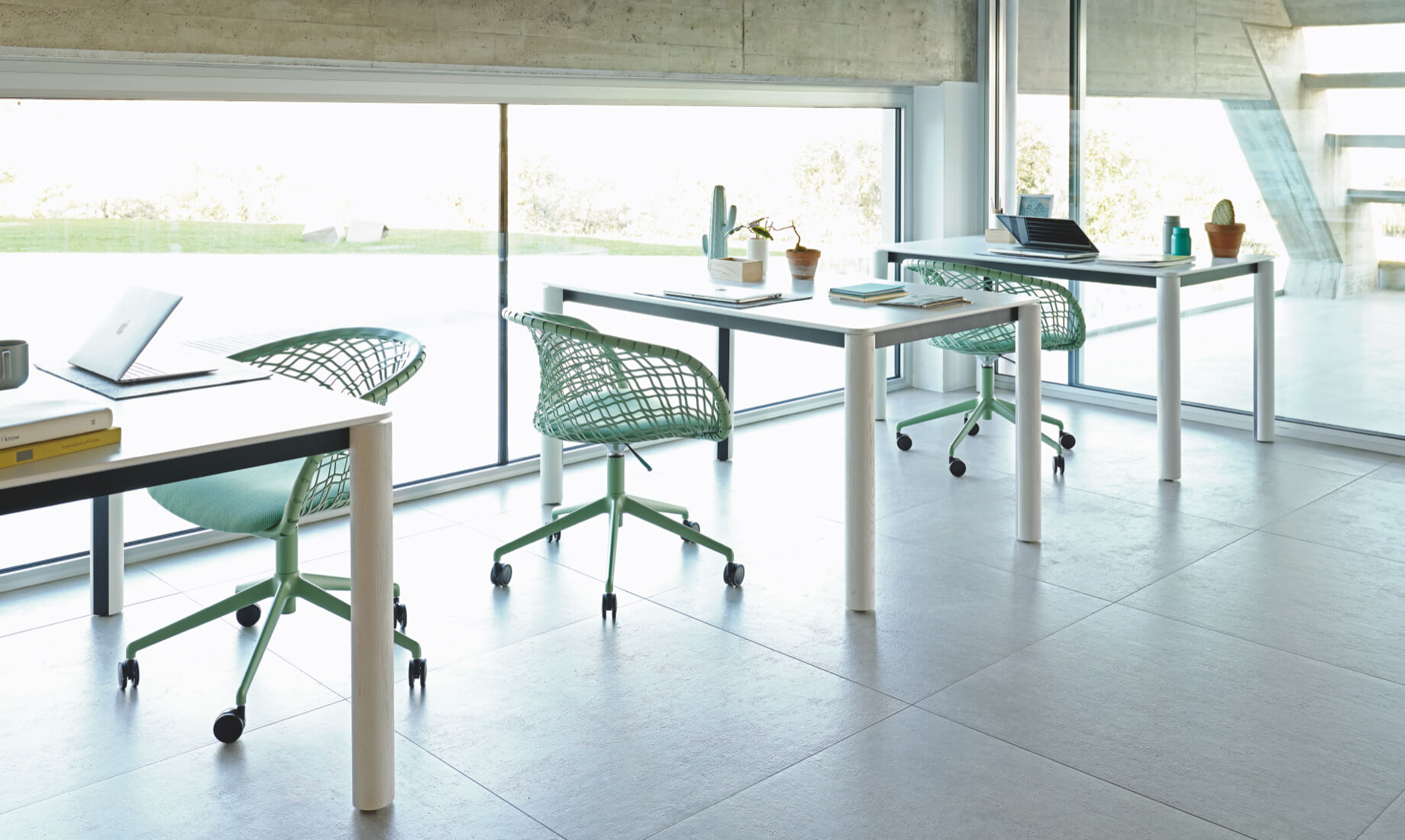 P47 swivel armchairs, design Franco Poli.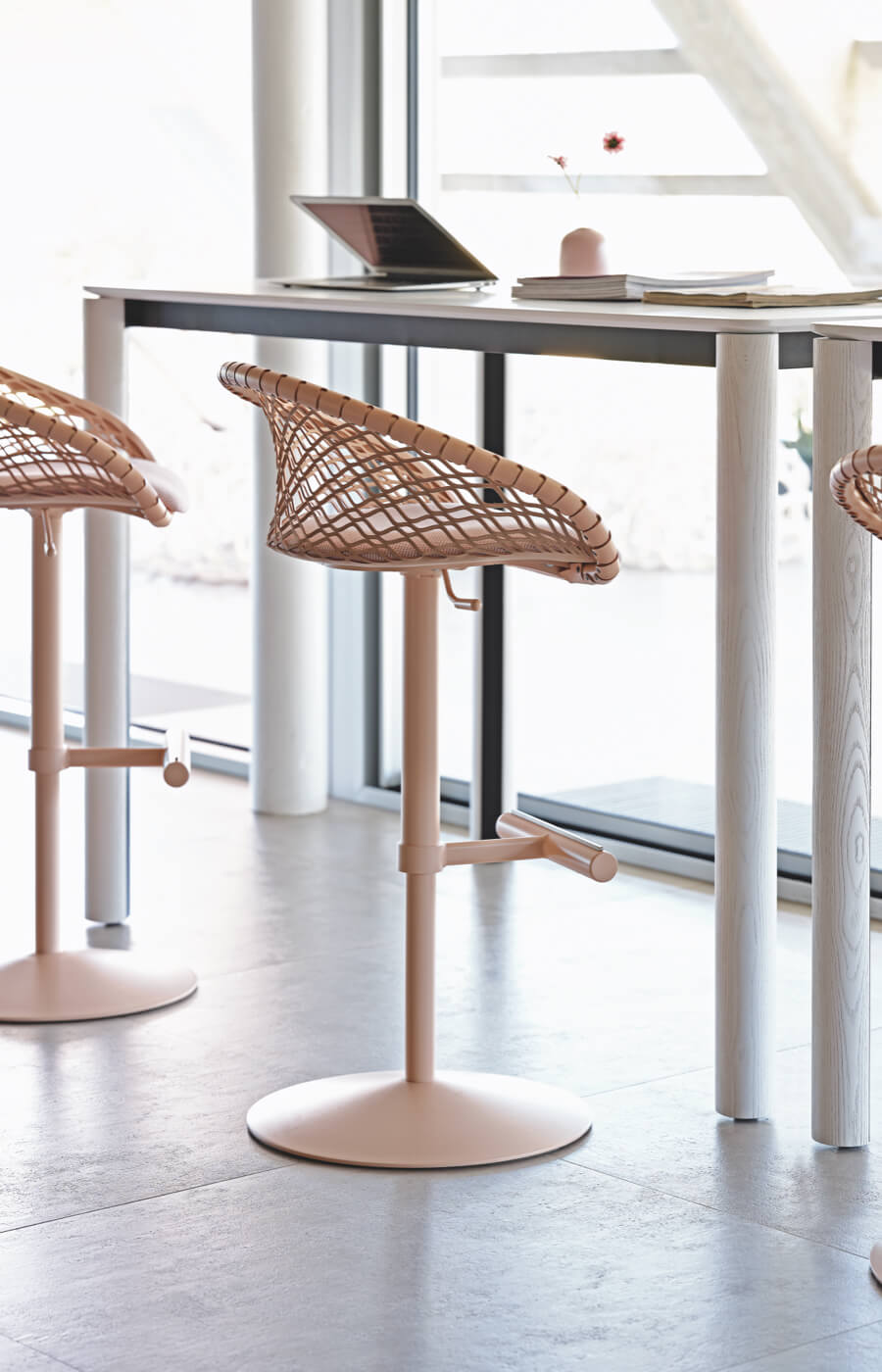 P47 stools, design Franco Poli.
"For a more chic, or rather industrial chic, metropolitan and modern allure, choose delicate hues for the furnishing accessories."
Pastel colors manage to bring out even more Midj's soft design.
Industrial-style furniture: the key role played by light
Floor lamps, table lamps, and hanging lamps are essential key elements to complete this furnishing style. By strategically positioning these bright elements around the room, you can generate plays of light that evoke feelings of harmony and relaxation.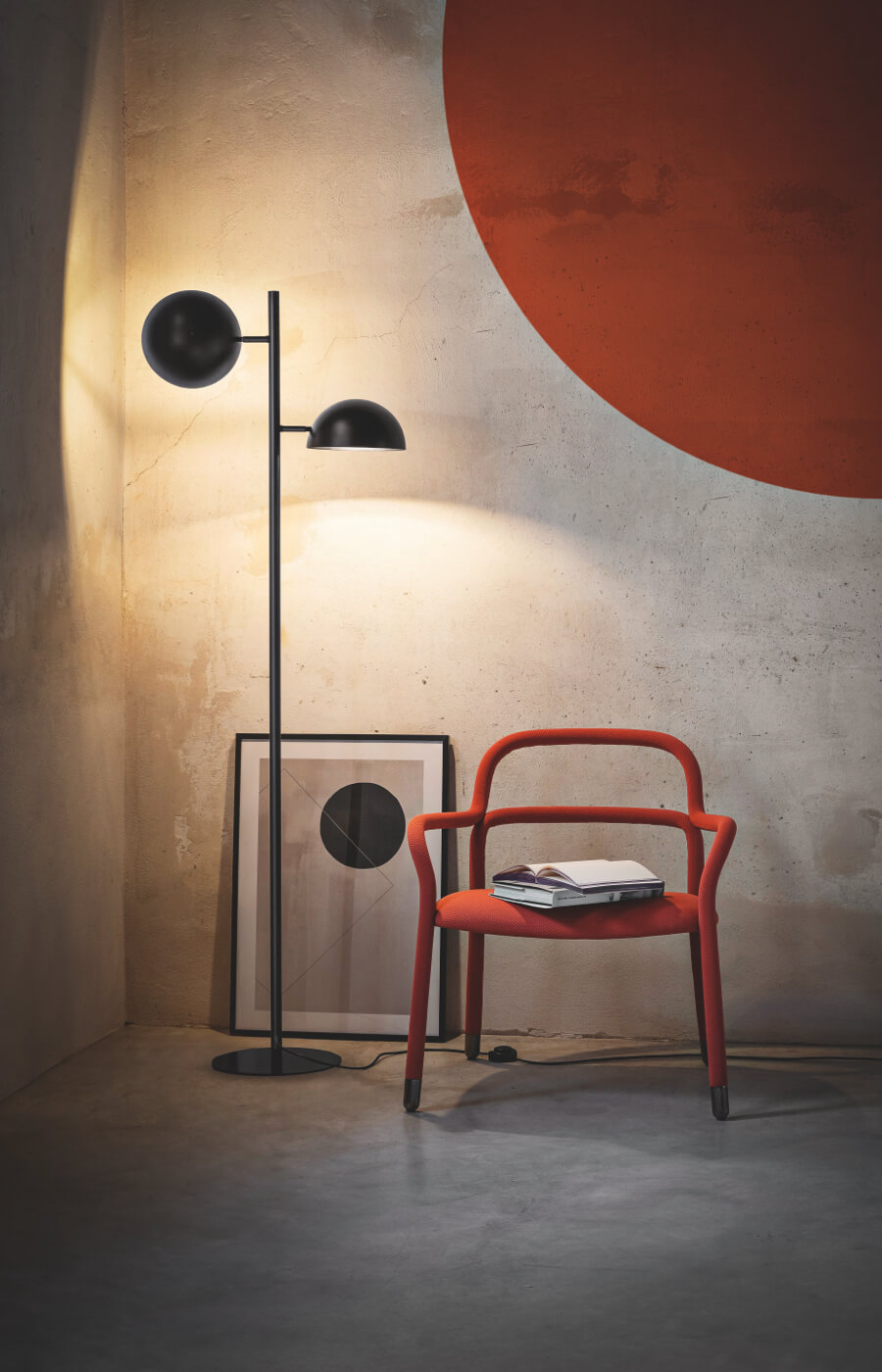 Charlotte floor lamp, design Tomas dalla Torre. Pippi armchair, design Roberto Paoli.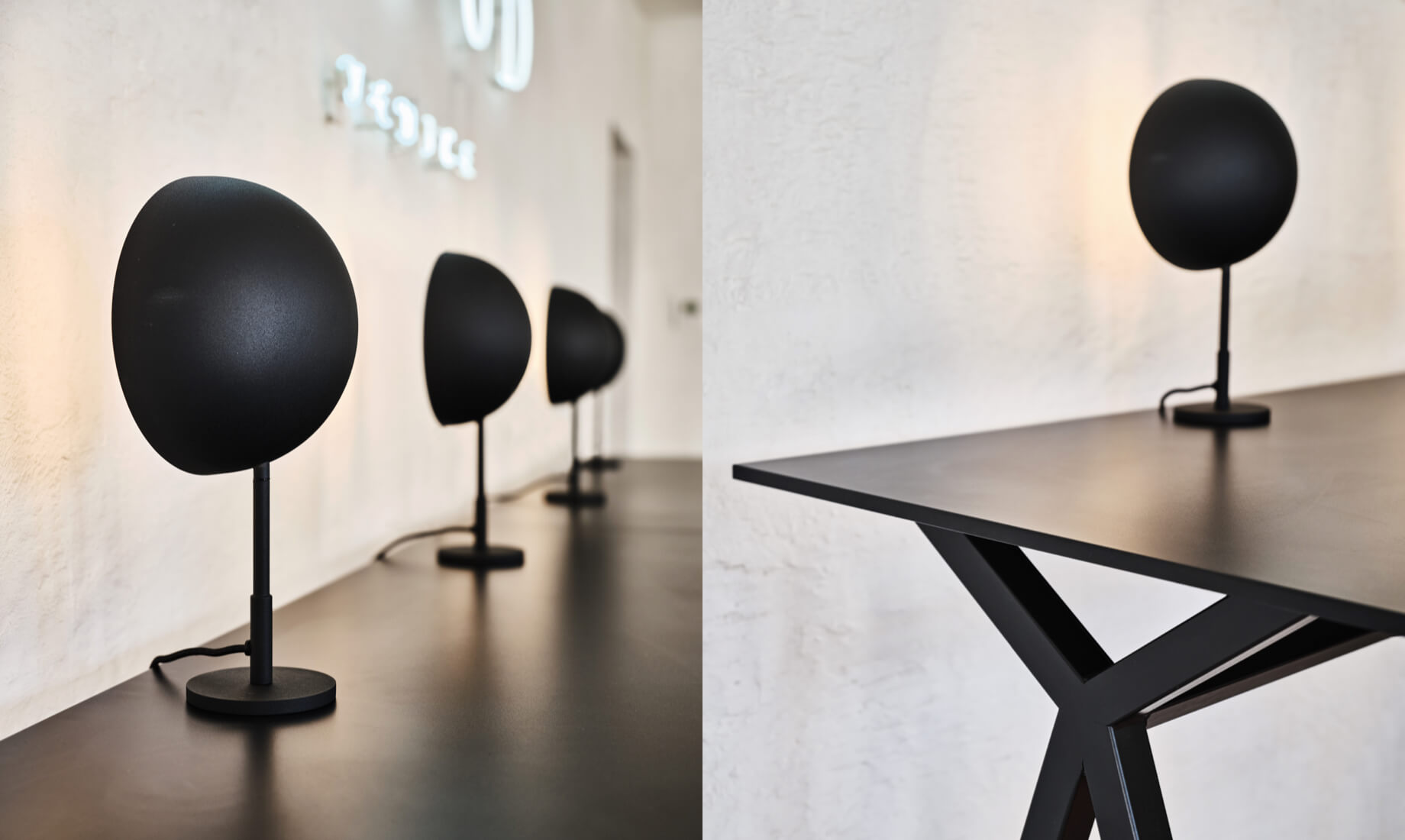 Charlotte table lamp, design Tomas dalla Torre.
Transform interiors into your living spaces
Get inspired by our selection of industrial-style furniture and accessories to create the ideal location for contemporary living.