Quality and design for an emotional journey: furnishing accessories for hotels
Published on 03/11/2021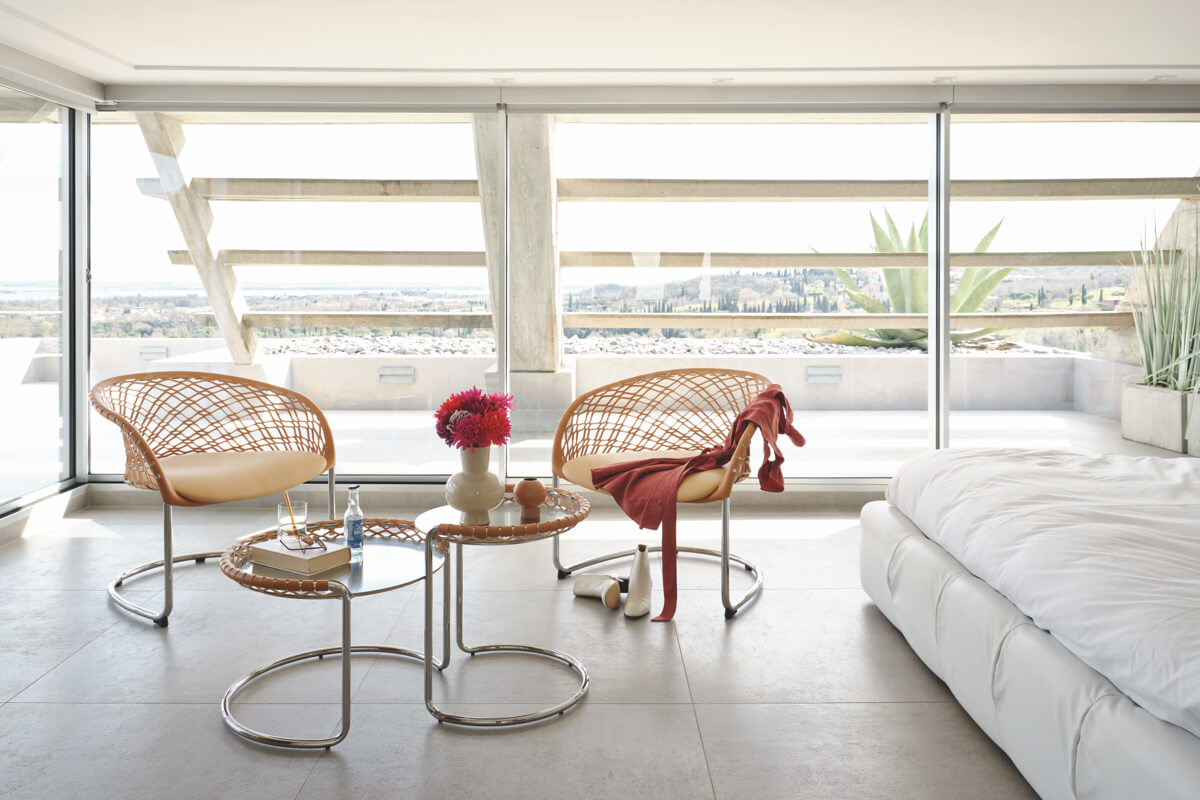 Consistent design, high-quality furnishings, and attention to detail are just some of the fundamental characteristics to consider during the furnishing or renovation process of an exclusive hotel.
To offer guests a unique experience, besides being visually pleasing, rooms should also be comfortable and functional. In particular, during the furnishing process of an accommodation facility, the lobby and bedrooms are the areas that require major attention.
The lobby: where an unforgettable experience begins
The hotel lobby is where the first encounter with guests happens. This more or less large space is the first room guests experience and allows those who enter to perceive the quality of the services offered. In other words, since visual memory and first impressions count a lot, lobbies must be real eye-catchers.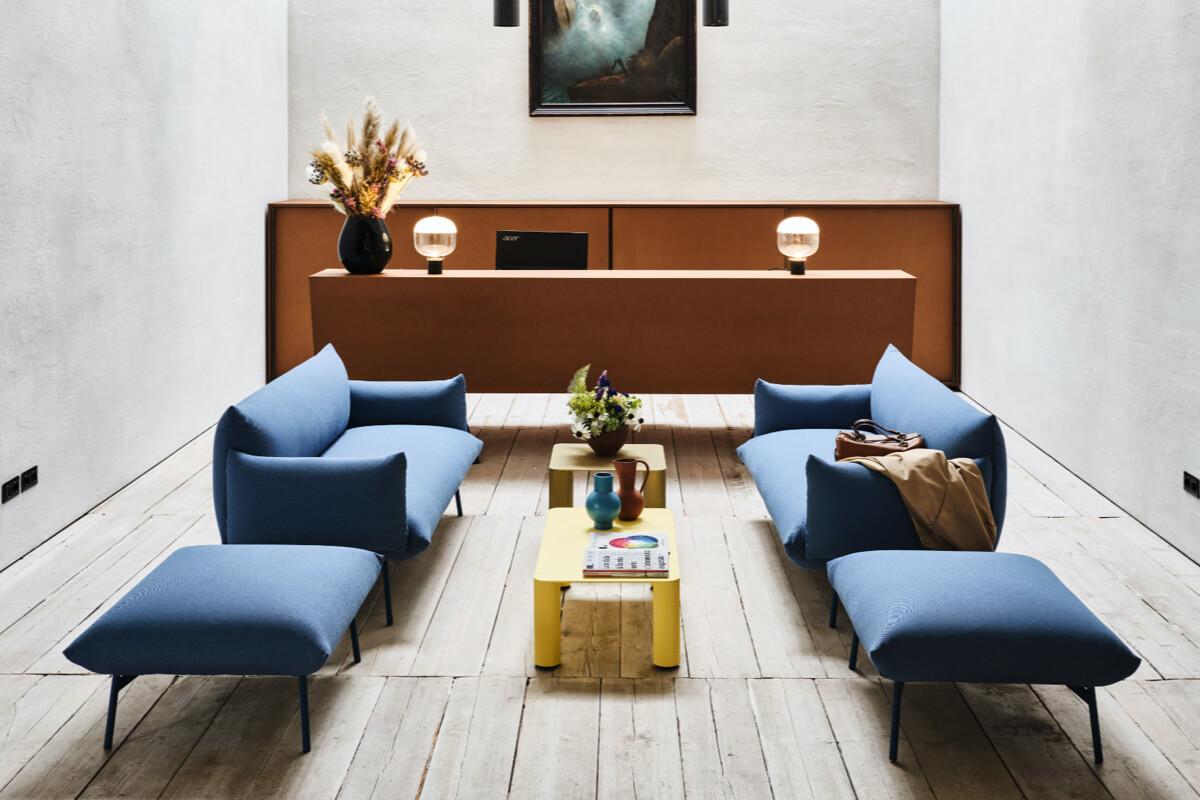 Area collection seats and Paw coffee table, design Studio Pastina. Ghost table lamp, by Studio F+B Design.
But there's more to it: lobbies should be dynamic and multi-functional spaces. Reception areas often open onto other segments dedicated to moments of relaxation and socialization for guests and to welcome those on business trips and need to organize informal interviews, meetings, or work on the computer.
Among the designer furnishing accessories created for Midj, how can we not mention the brand new Area collection with its soft and enveloping seats? Its simple, clean, and fluid silhouette perfectly creates a welcoming environment with a strong visual impact. Crowning the great success of this designer furniture collection, the prestigious Red Dot Design Award obtained in 2021.
"In hotels, it's important to organize spaces with well-studied and functional furniture to satisfy even the most demanding customers."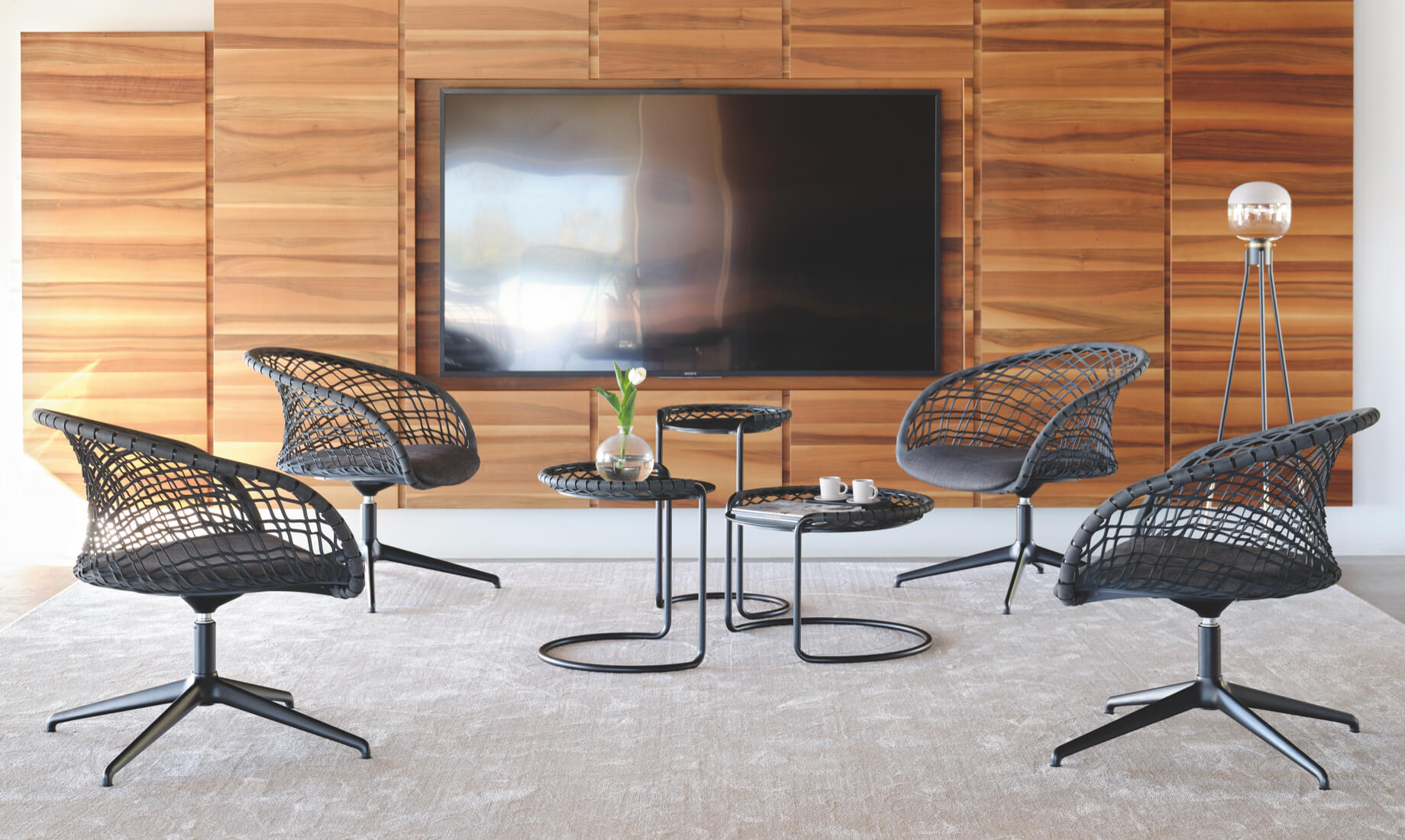 P47 chairs and coffee table, design Franco Poli. Ghost floor lamp, by Studio F+B Design.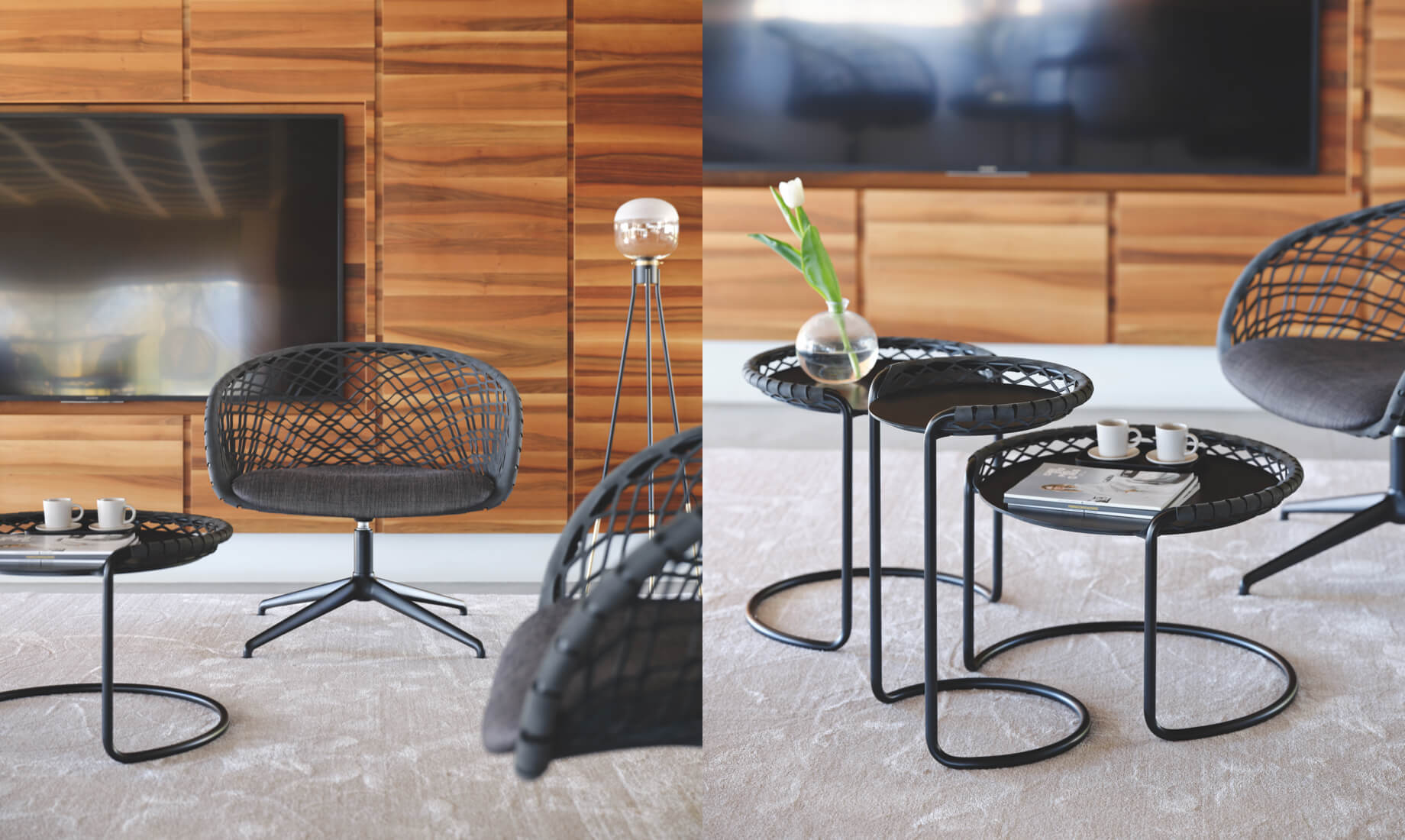 P47 chairs and coffee table, design Franco Poli. Ghost floor lamp, by Studio F+B Design.
The bedroom: the pleasure of feeling right at home
Whether it's a boutique hotel or a SPA resort, a B&B or a business hotel, the essential factor to always consider in furnishing a hotel room is intimacy, to allow the guest to feel right at home.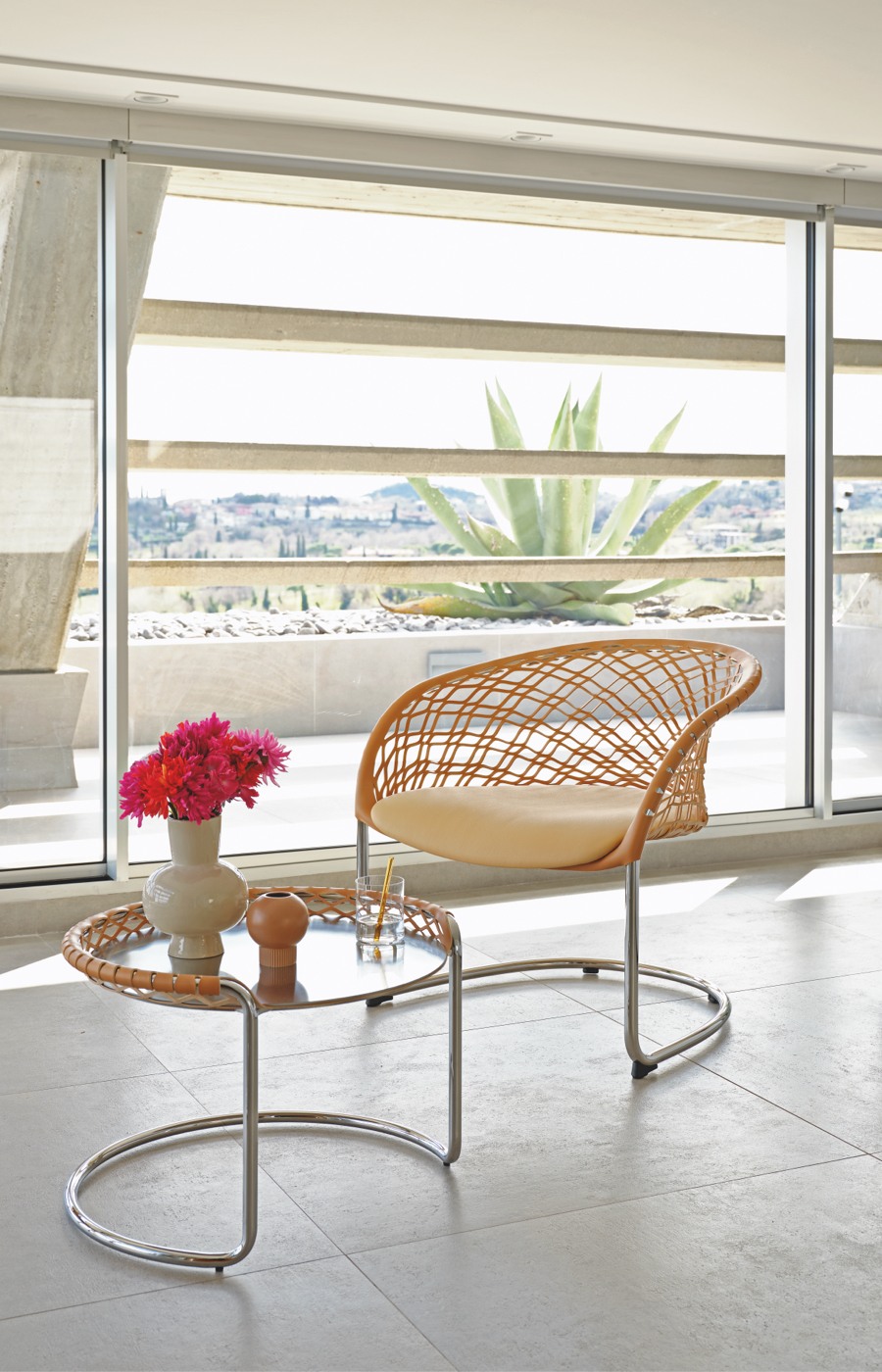 P47 lounge chair and coffee table, design Franco Poli.
A bedroom that matches the expectations and needs of demanding customers should include well-organized spaces. Choose quality and functional furnishings that don't go unnoticed, just like our P47 collection. Each item stands out for the particularity of its skilfully handcrafted structure made of leather fixed to the steel frame using rivets.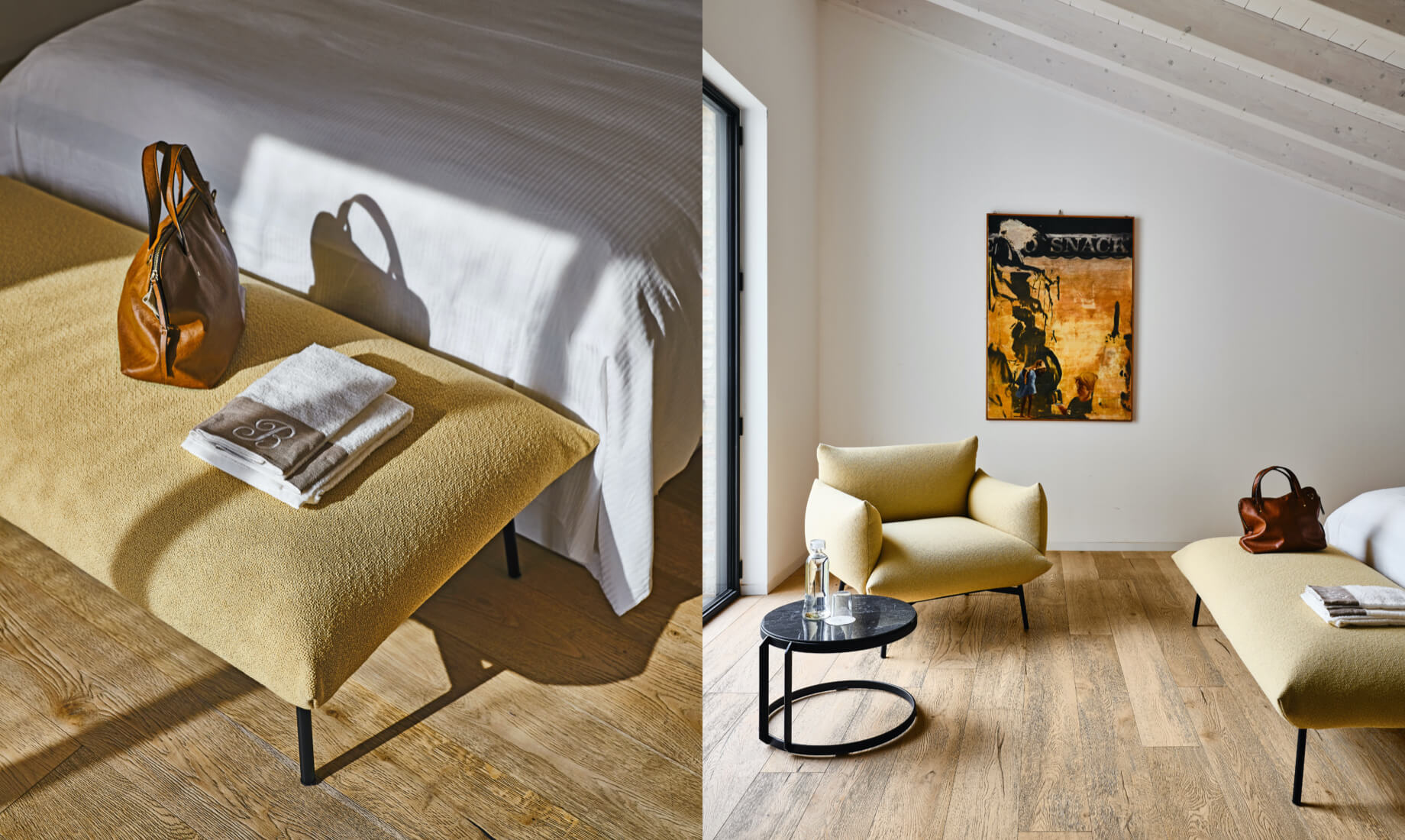 Armchair and ottoman from our Area collection, design Studio Pastina. Joint coffee table.
A comfortable reading chair with soft and fluid lines, a large designer mirror, a few useful and slender-shaped coffee tables and a functional desk, will draw attention and offer guests an ideal accommodation.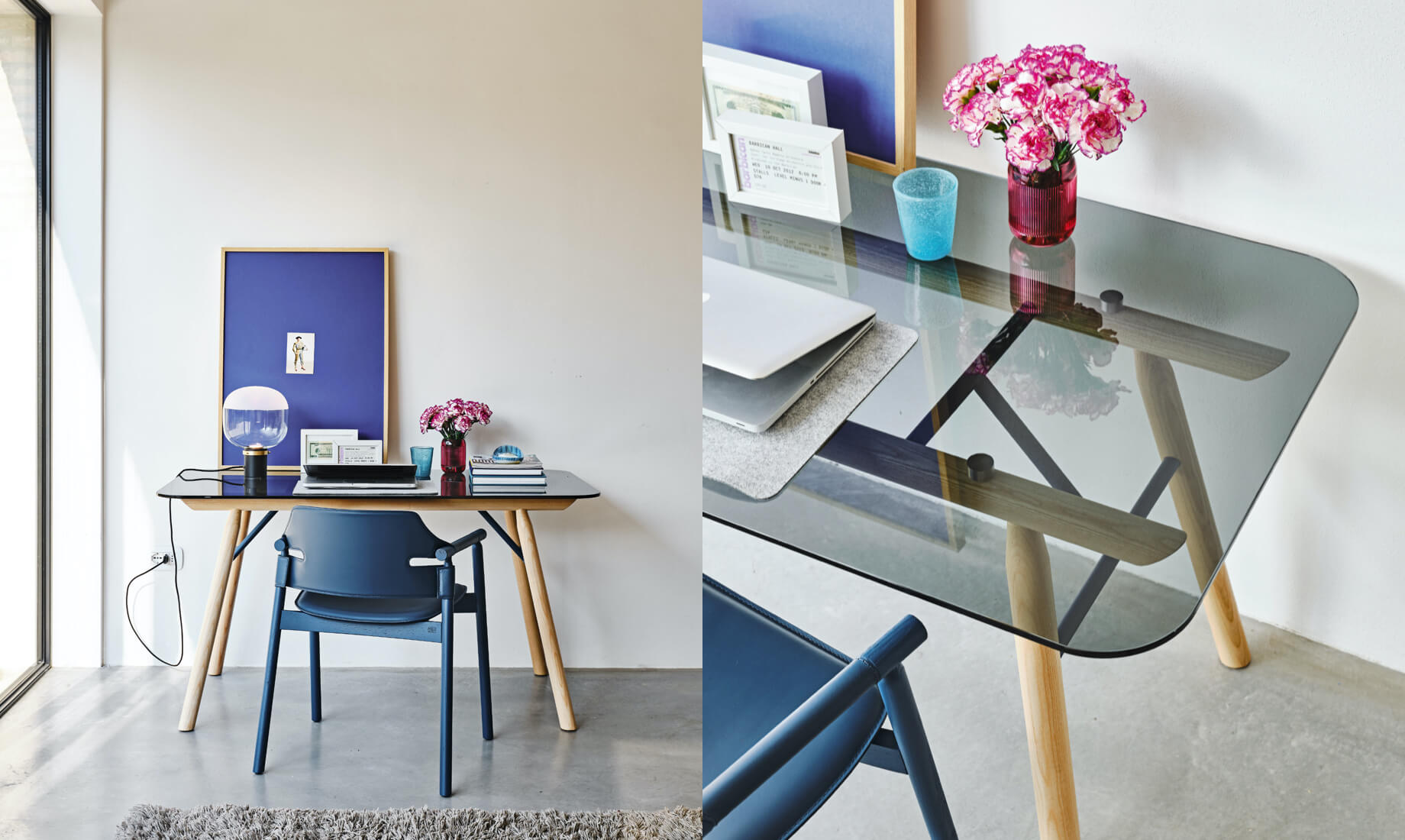 Suite desk and chair, design Atelier Nanni.
"In any environment, details turn ordinary into extraordinary."
Let's not forget the fundamental role played by lighting. Our designer lamps draw suggestive light beams to create enchanting warm settings in which one can indulge in slow rhythms of relaxation.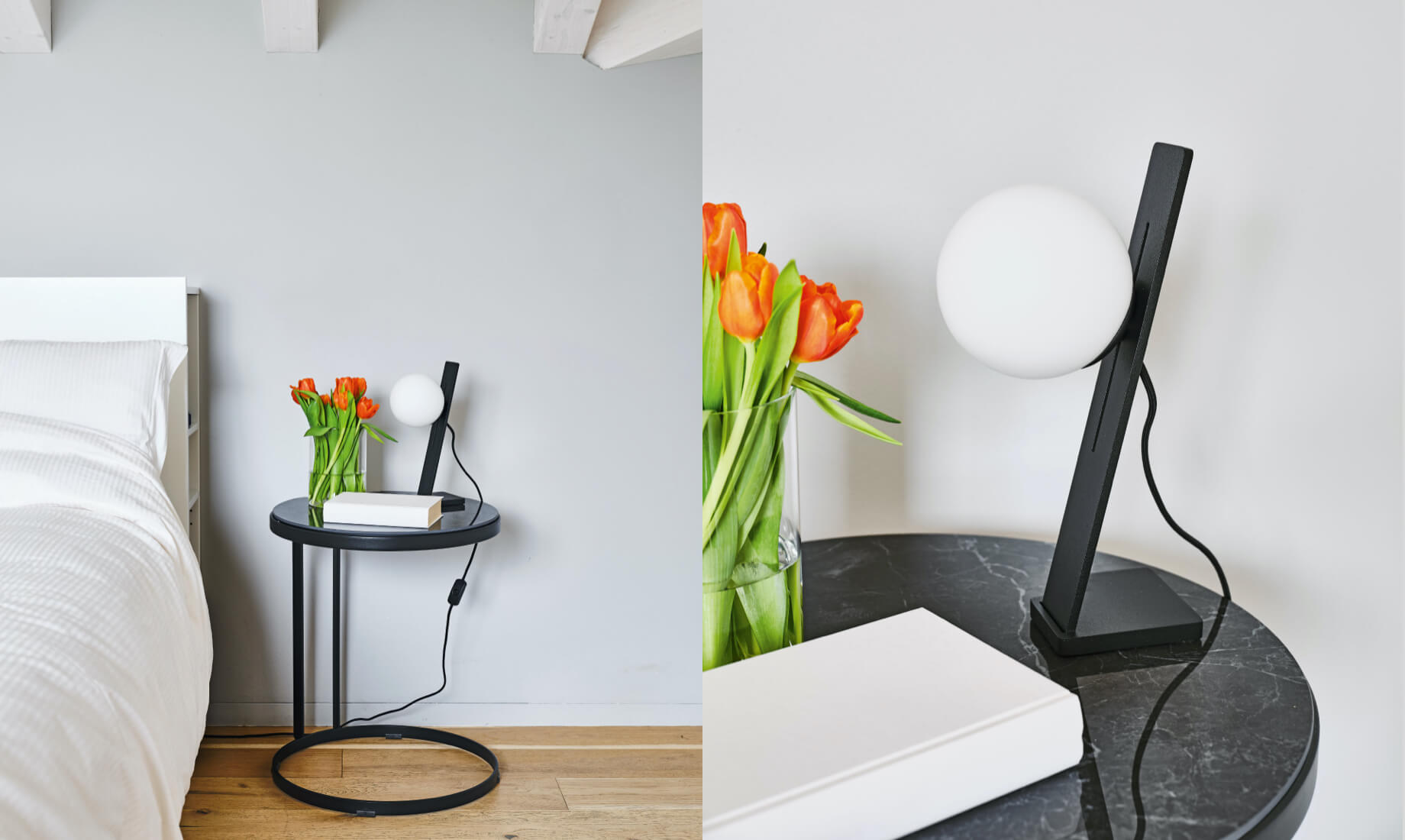 Joint coffee table. Suspense table lamp, by Studio F+B Design.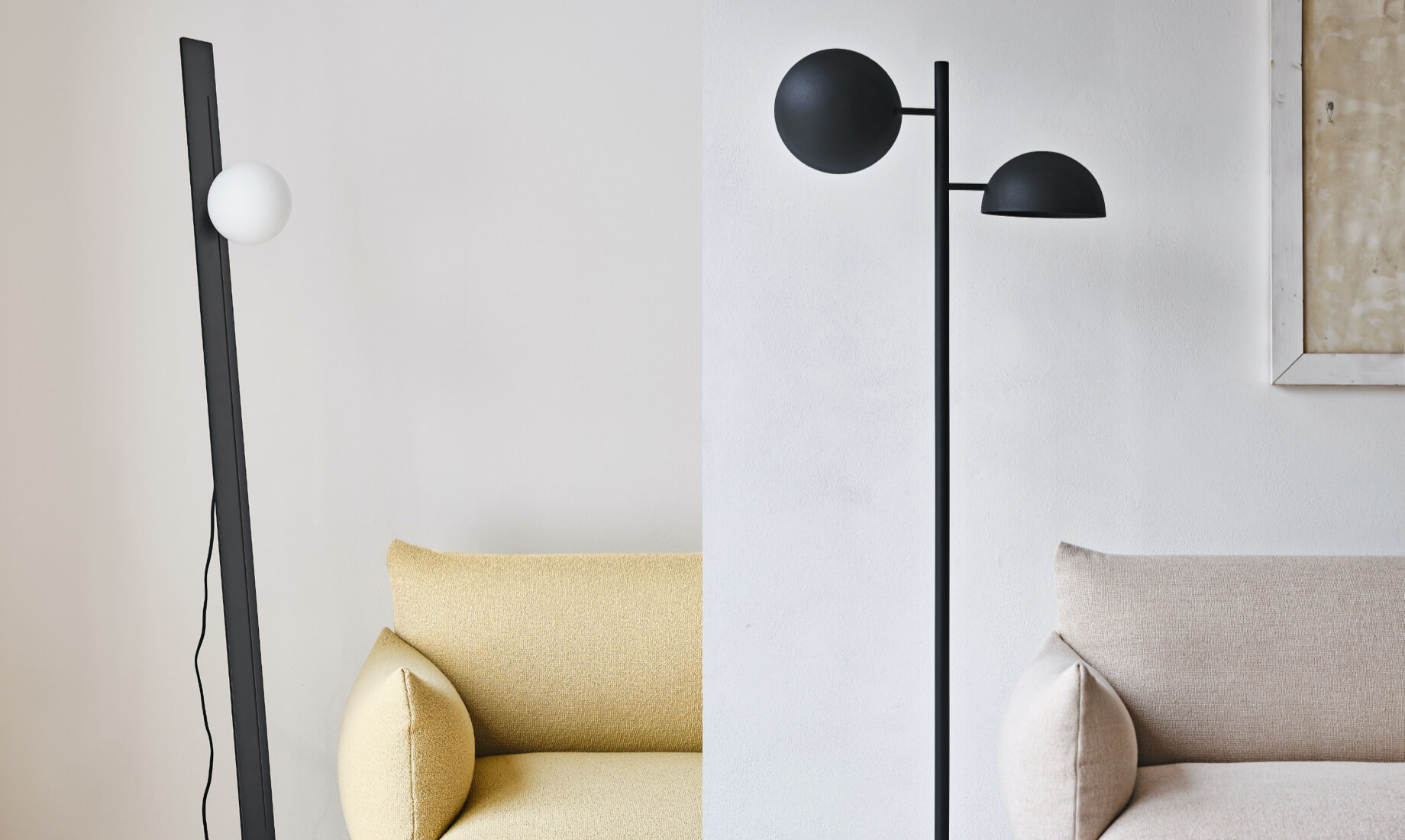 Area sofa, design Studio Pastina. On the right, Suspense floor lamp by Studio F+B Design. On the left, Charlotte floor lamp, design Tomas Dalla Torre.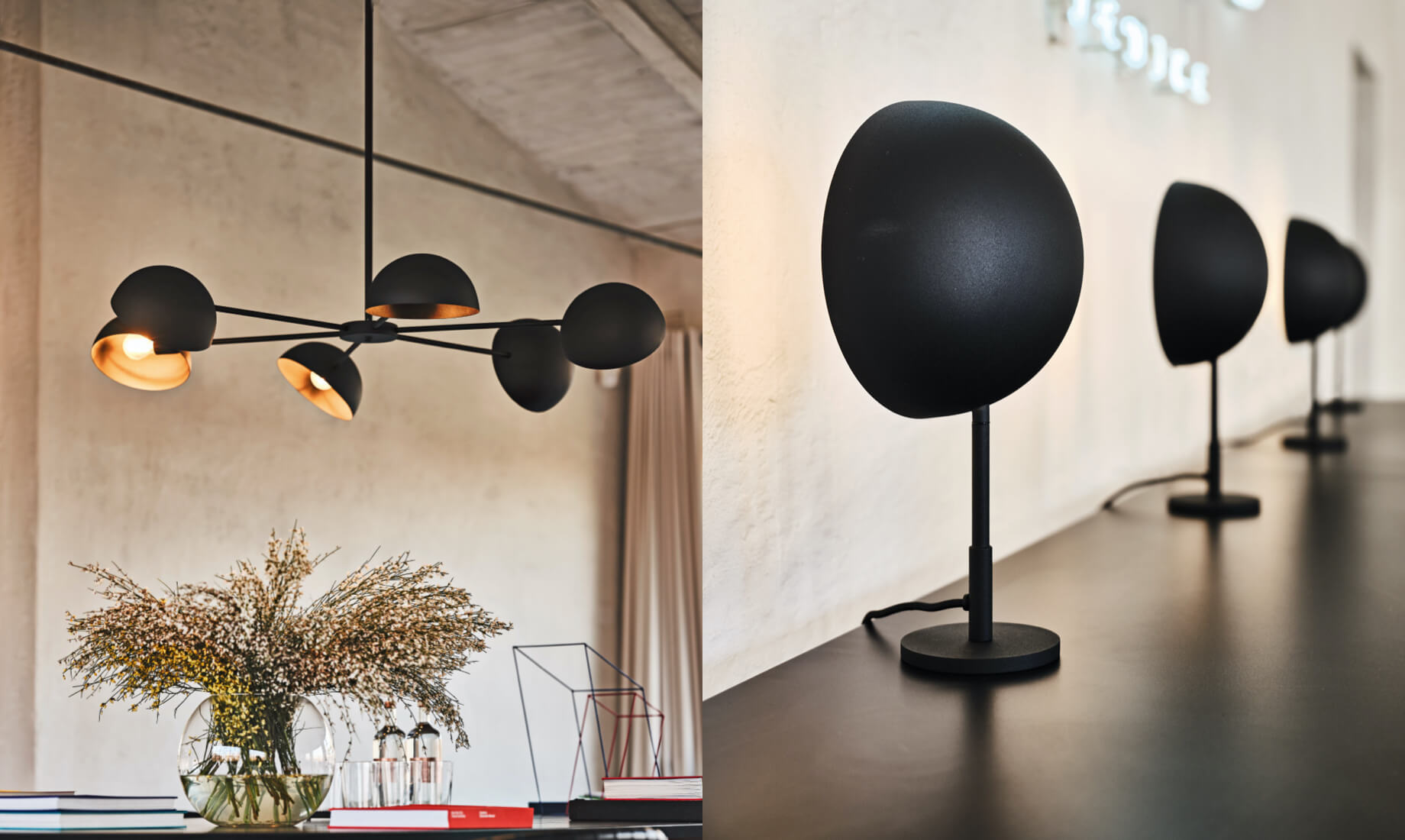 Charlotte ceiling chandelier and table lamp, design Tomas Dalla Torre.
The unmistakable soft design furnishes contemporary hotels and boutique hotels with style
Discover the hotel furnishing accessories with soft and fluid lines created by Midj.