Friuli-Venezia Giulia, our land
Published on 13/05/2020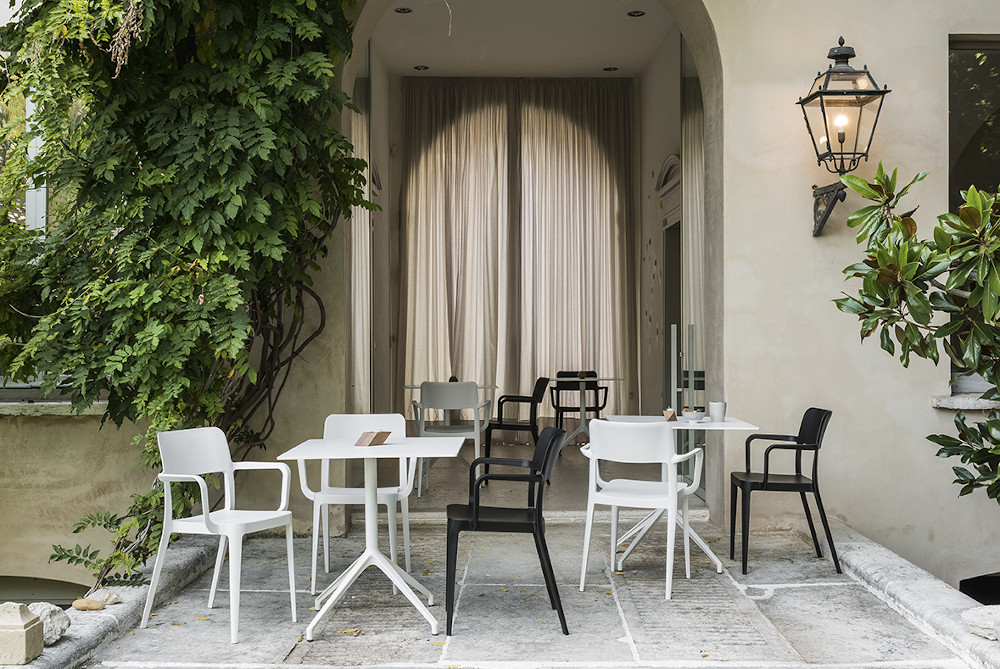 The Friuli-Venezia Giulia region has always been our home. The founder of Midj and current President, Paolo Vernier, was born in the town of Cordovado, where he wanted to found our productive buildings in the province of Pordenone.
Since 1988 we have wanted to make our products here, where craftsmanship has always been our strong point, making our know-how a quality appreciated all over the world. Perhaps the artisan techniques passed lovingly from father to son since the end of the 19th century in the first Chair District were the precursors of our way of operating.
The passion and pride that we put into each project allow us to create design objects capable of blending perfectly into the environment that surrounds us, creating that harmony that makes every space welcoming and familiar.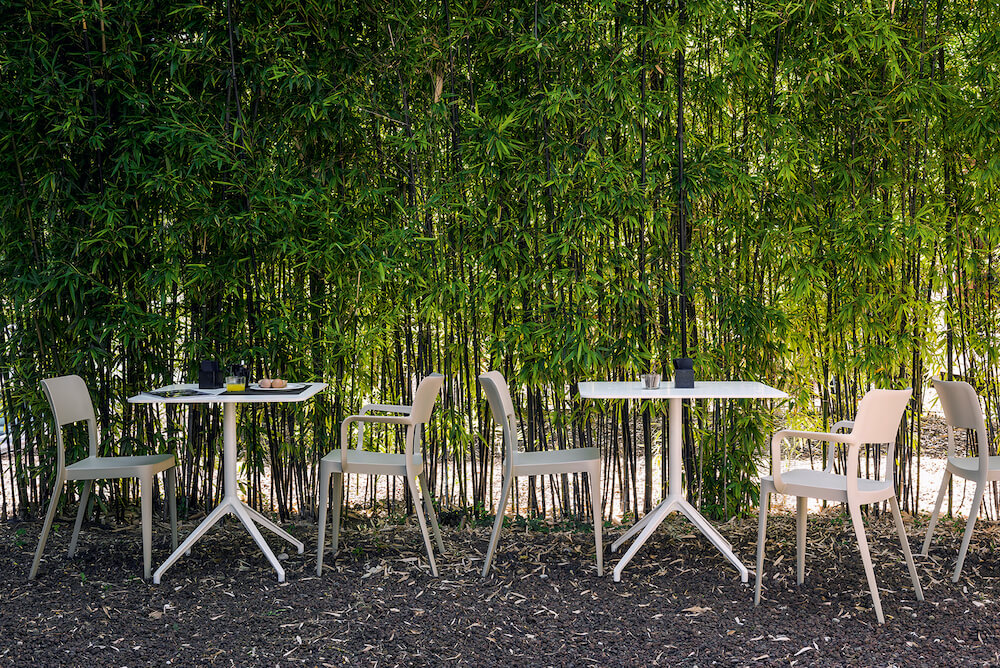 The most successful architectural works are recognized for the gentle harmony that flows between all the parts that make it up: structures, coatings and objects. Just the objects have the ability to expand the emotion when we come into contact with them. Our Nenè outdoor chair is a simple and delicate object, it can be combined with different styles of furniture, blending harmoniously with the surrounding context.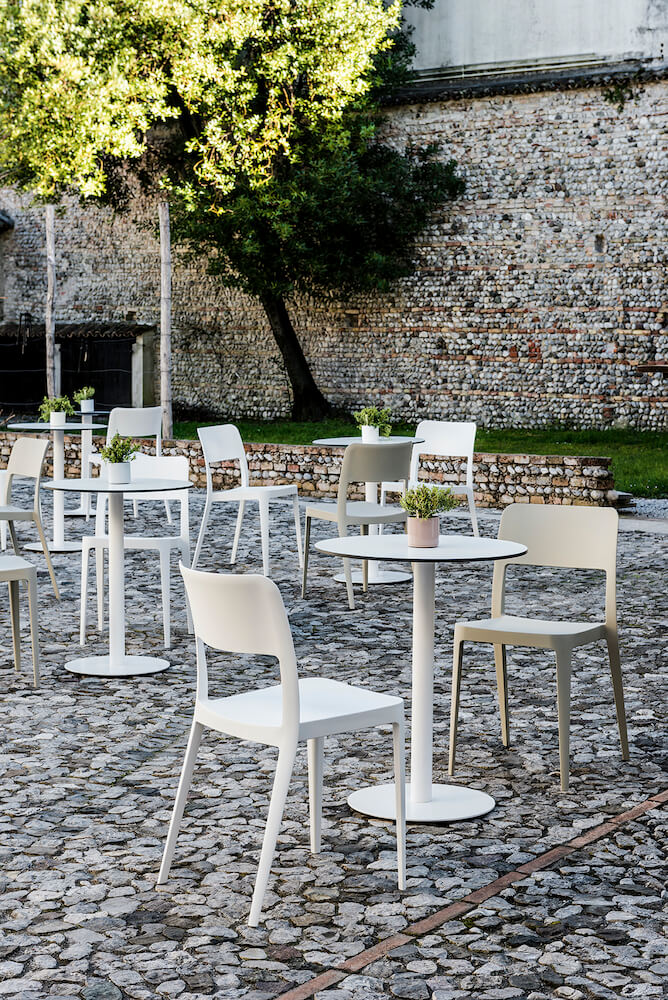 Designed by Paolo Vernier, Nenè was born in 2013 as an outdoor plastic chair. Nenè is easy to sanitize, stackable and robust despite its light weight. Its structure has passed the severe Catas tests that guarantee its safety in use in all accommodation facilities such as bars, restaurants and hotels.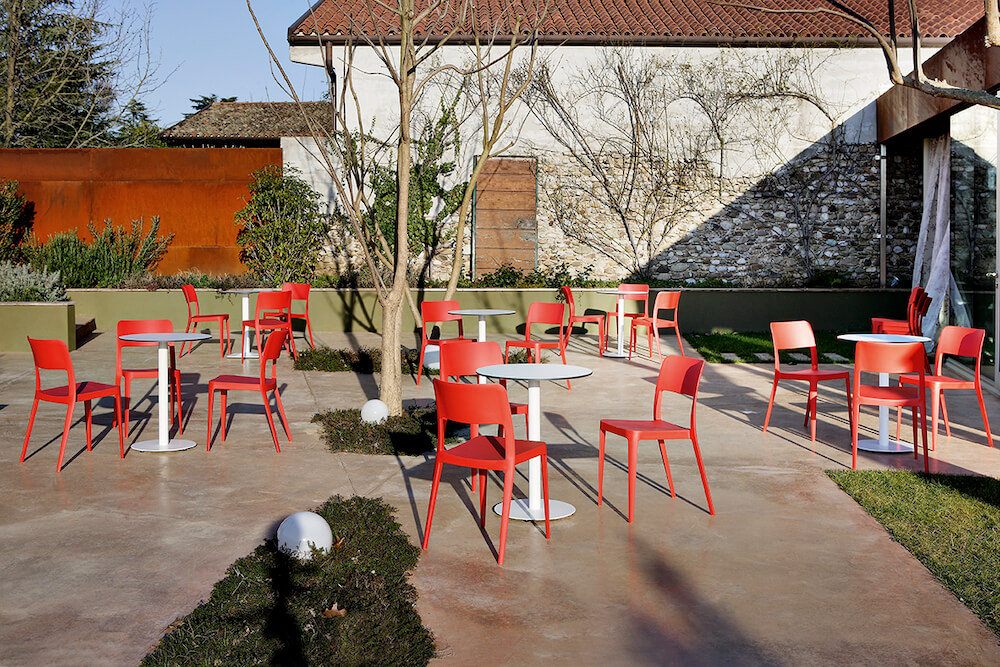 Nenè is a stackable and colorful chair. The polypropylene polymers that compose it are treated against UV rays to maintain the solidity of the vibrant color that distinguishes it.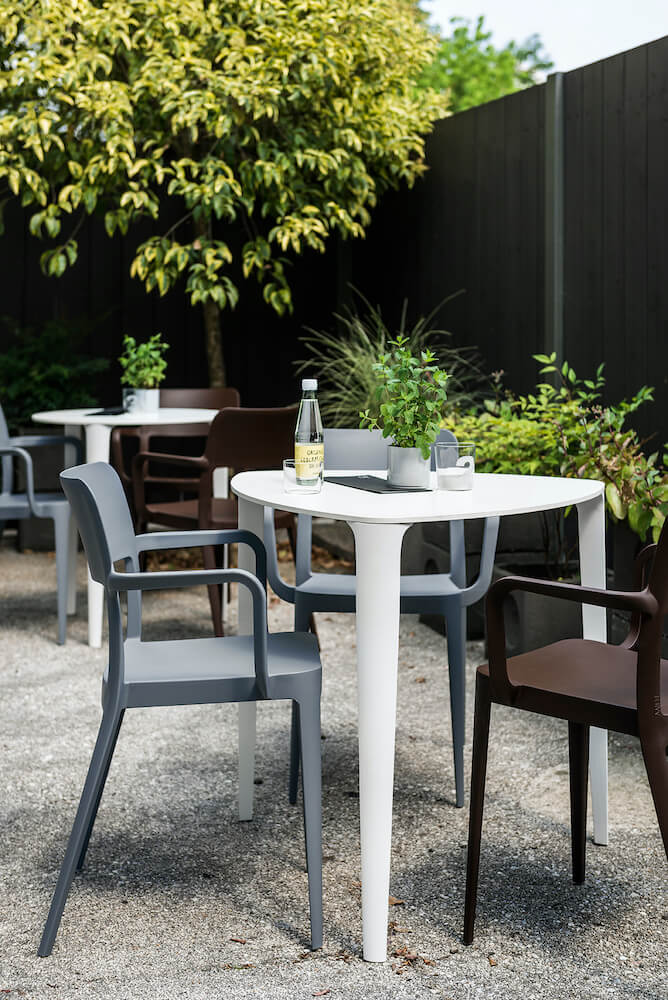 Over the years, Nenè has become a collection with numerous variations and still represents one of our best sellers today.
Discover now the Nenè collection. Click here to find out more.