Desk chairs: the appeal of comfort design
Published on 13/09/2021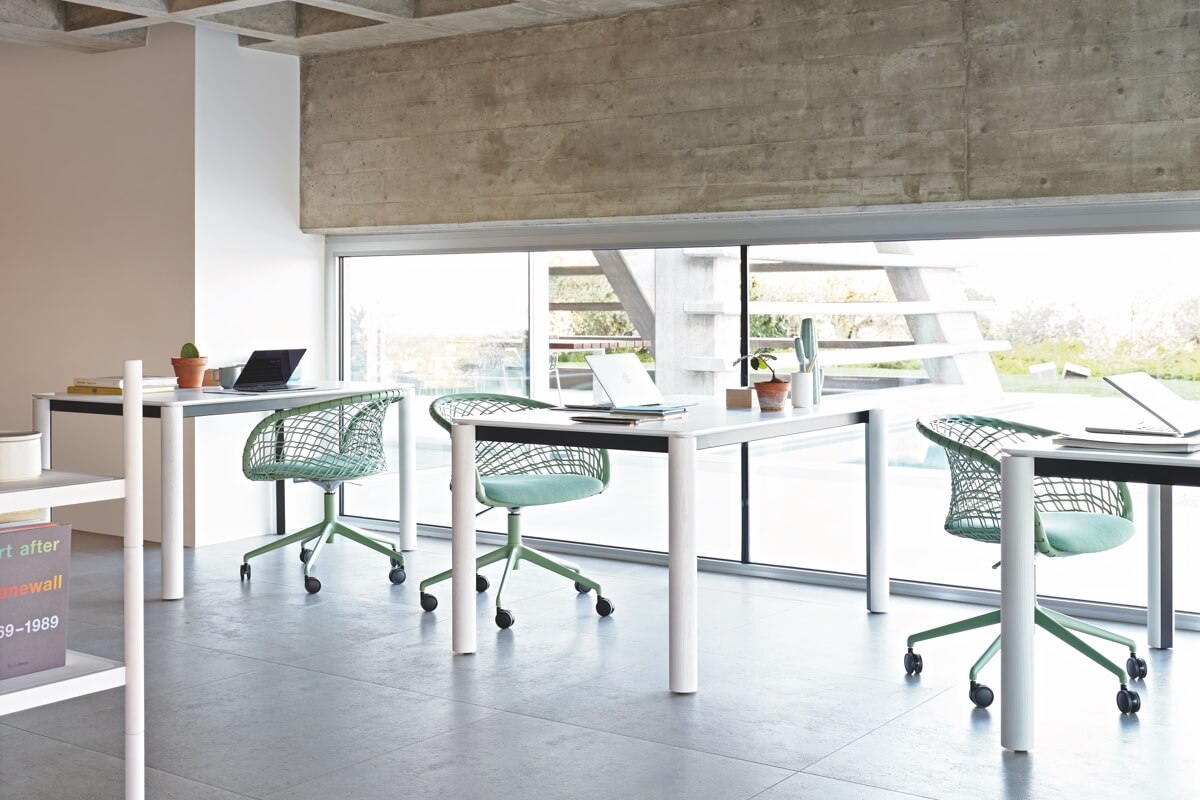 The furniture we place in our home working environment and office, stimulates and improves concentration and productivity. Desk chairs allow us to preserve a feeling of well-being and comfort while giving continuity to the design of the surrounding furnishing elements.
Complete the design of your workspace with our task chairs and armchairs.
Soft design in offices and study rooms
The new P47 collection with soft and elegant outlines furnishes operational and lounge areas typical in workspaces. Its design guarantees exceptional ergonomic comfort, bringing an original and refined aesthetic defined by Franco Poli.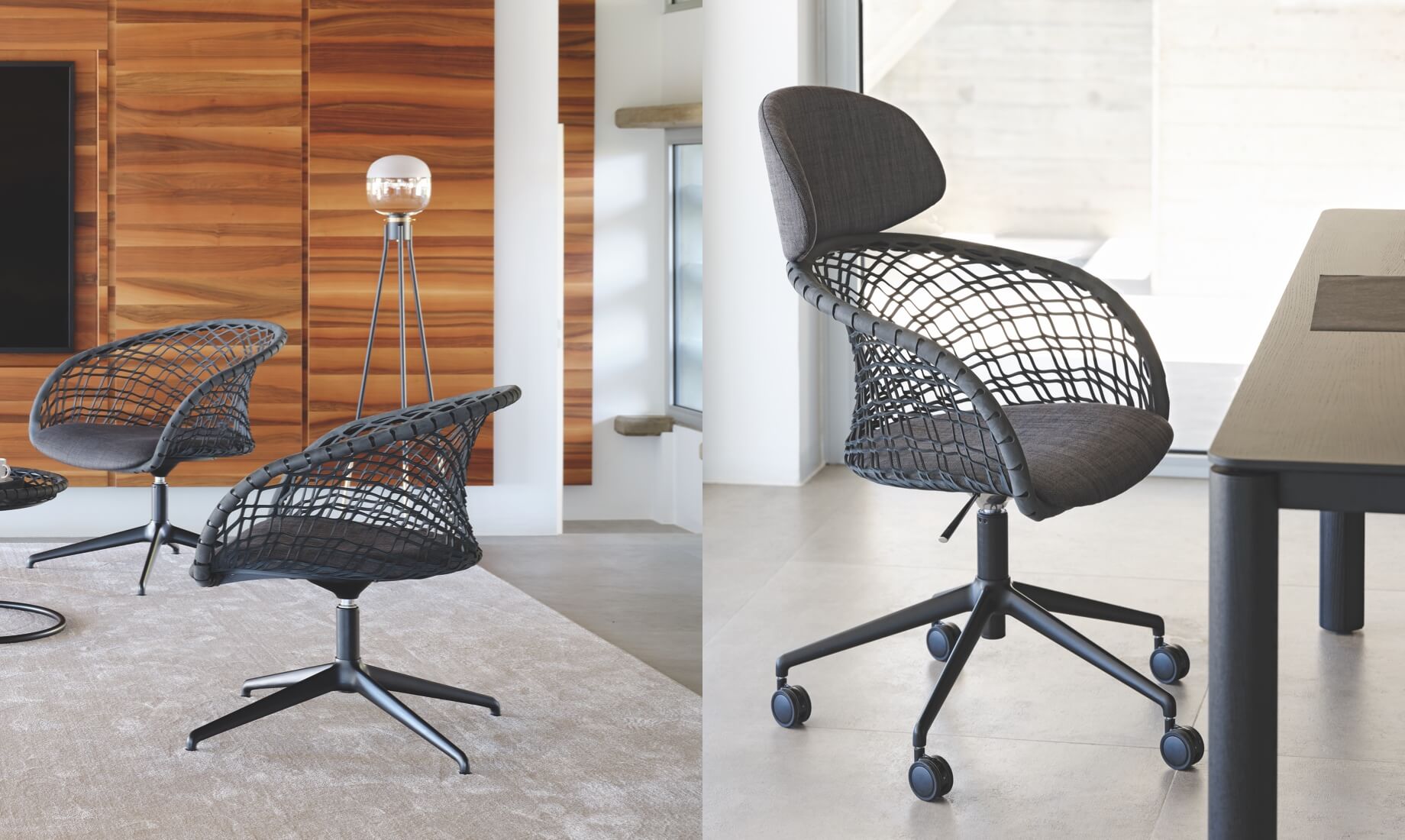 P47 desk chair, design Franco Poli.
Special visible rivets secure the carefully handcrafted Tuscan leather to the steel frame.
"The new P47 collection adds a touch of class and elegance to formal environments, introducing a new concept of contemporary design."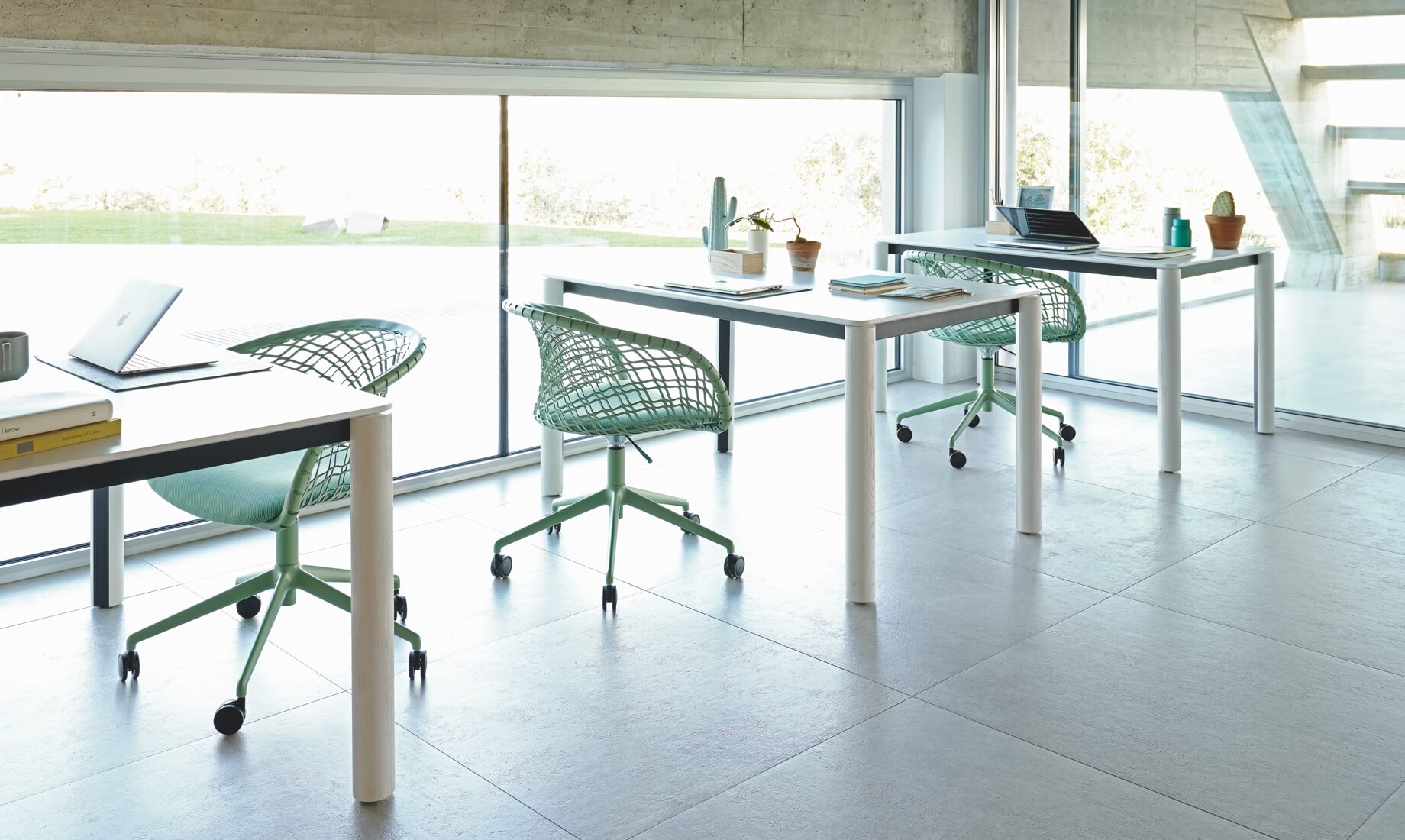 P47 desk chair, design Franco Poli.
Its pastel shades harmonize and decorate study rooms, adding character and creating a relaxed atmosphere. Its ability to define spaces makes it highly compatible with sophisticated and bright environments.
Discover our new collection, designed to win the interior design scene.
Unity and color in meeting rooms
The proper arrangement of furnishing accessories fosters a sense of unity and collaboration. Our P47 armchair creates visual continuity through its contemporary and avant-garde features.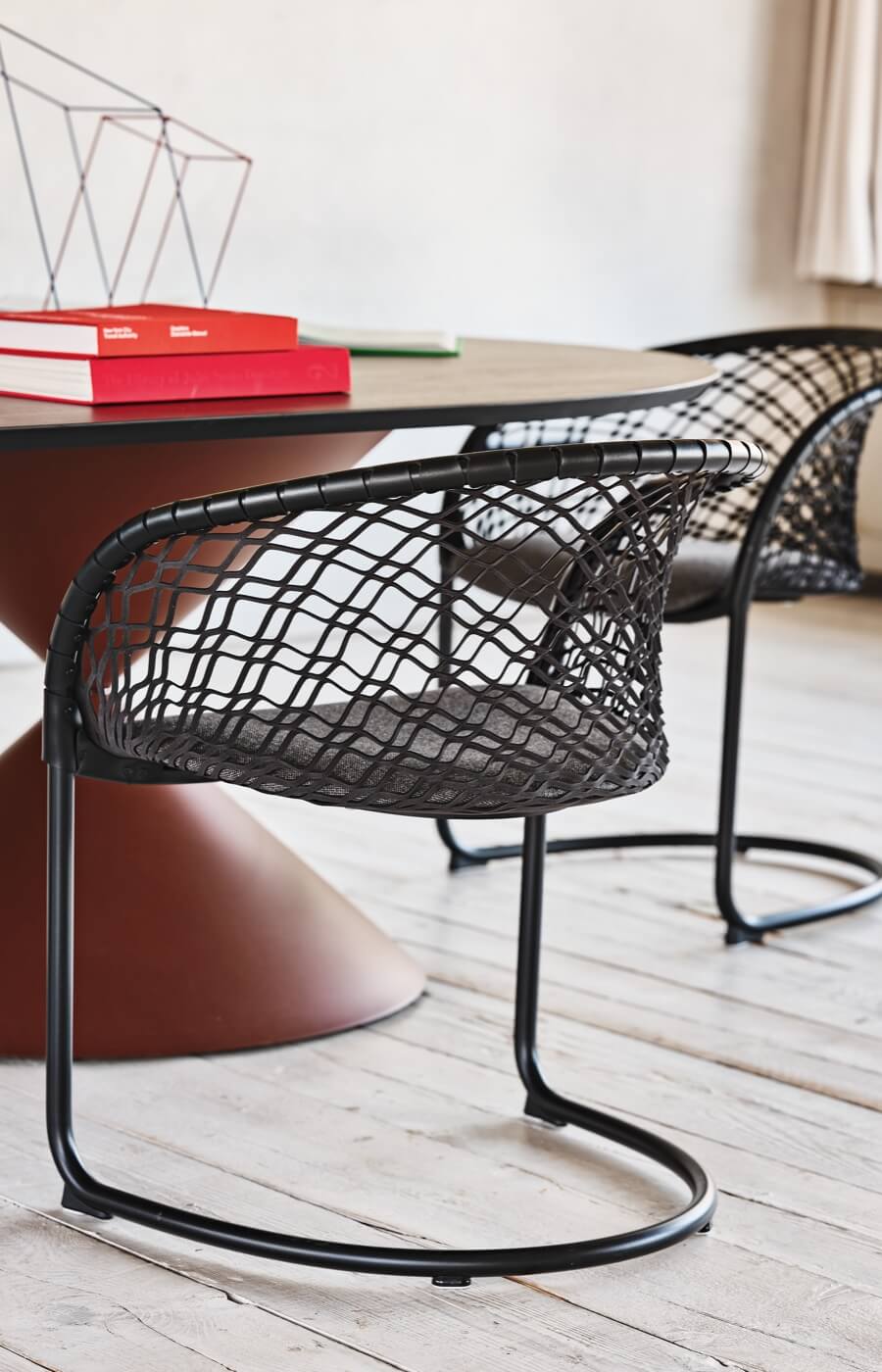 P47 chairs, design Franco Poli with Clessidra table, design Paolo Vernier.
"The P47 desk chair decorates rooms with a play of light and shadows sneaking through the carvings in the leather."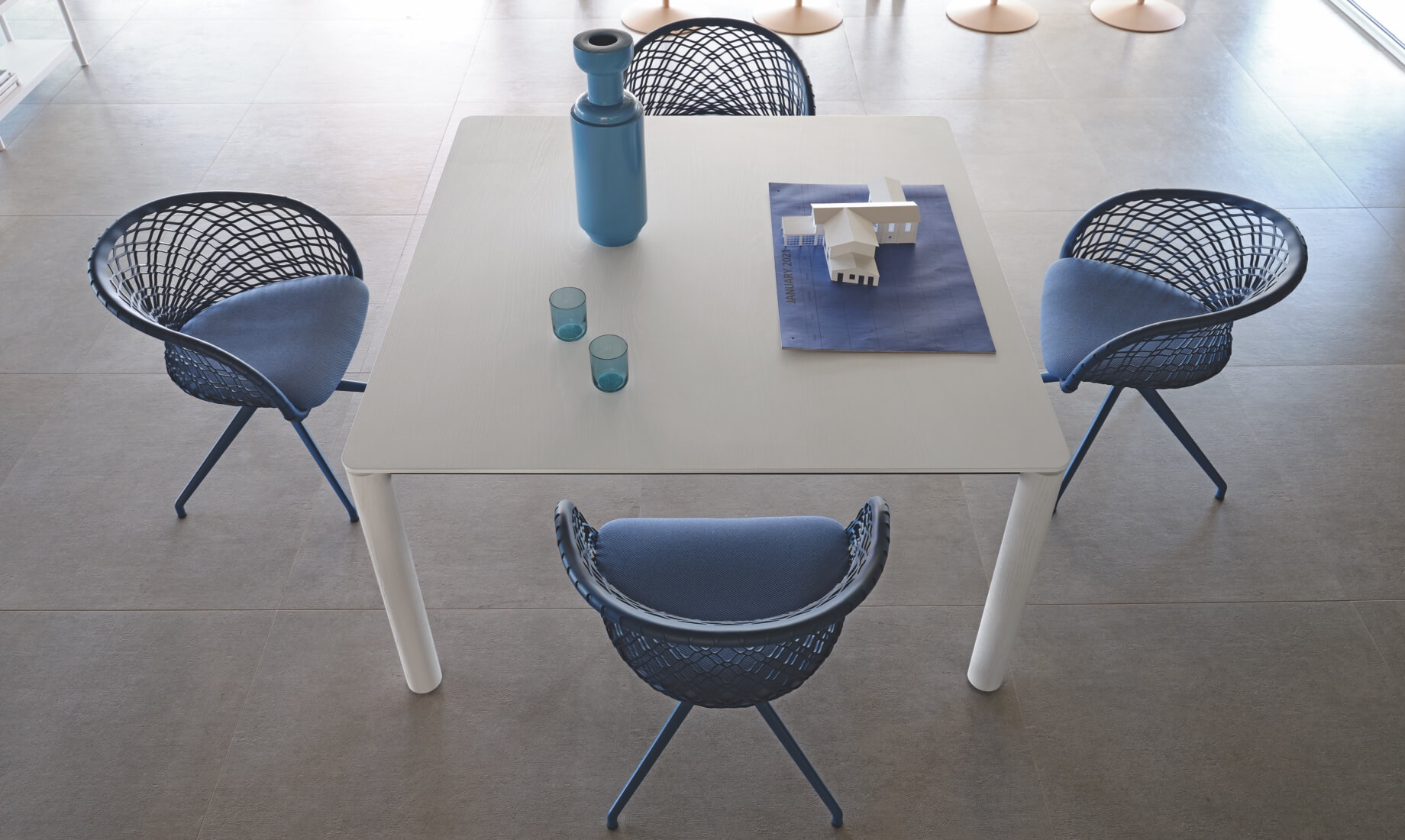 P47 desk chair, design Franco Poli.
Our Star collection chairs are ideal for creating stimulating shared workspaces such as conference and meeting rooms.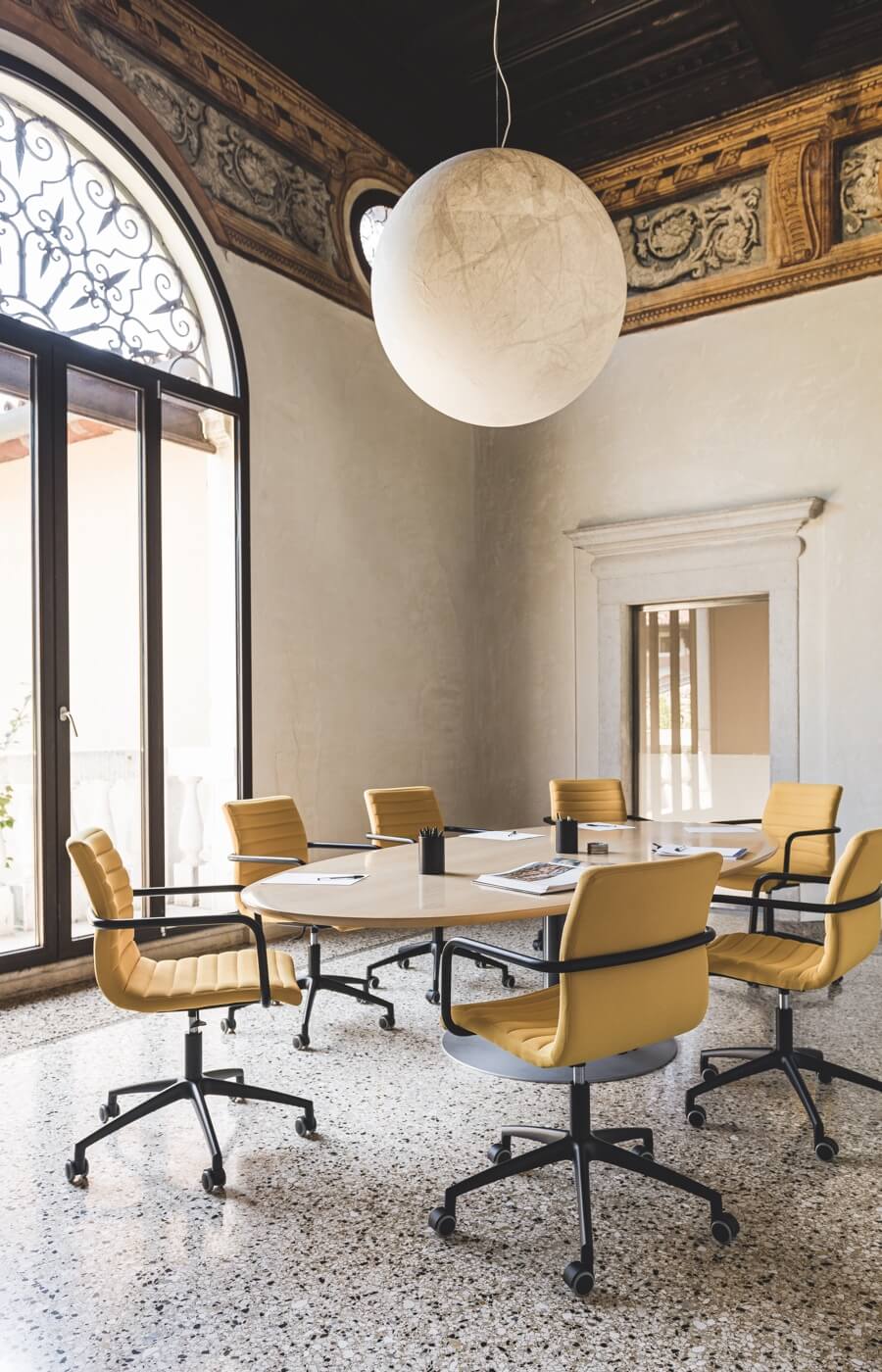 Star chairs, design Midj R&D.
Star guarantees a correct and comfortable sitting posture, thanks to its padded backrest and embracing steel armrests.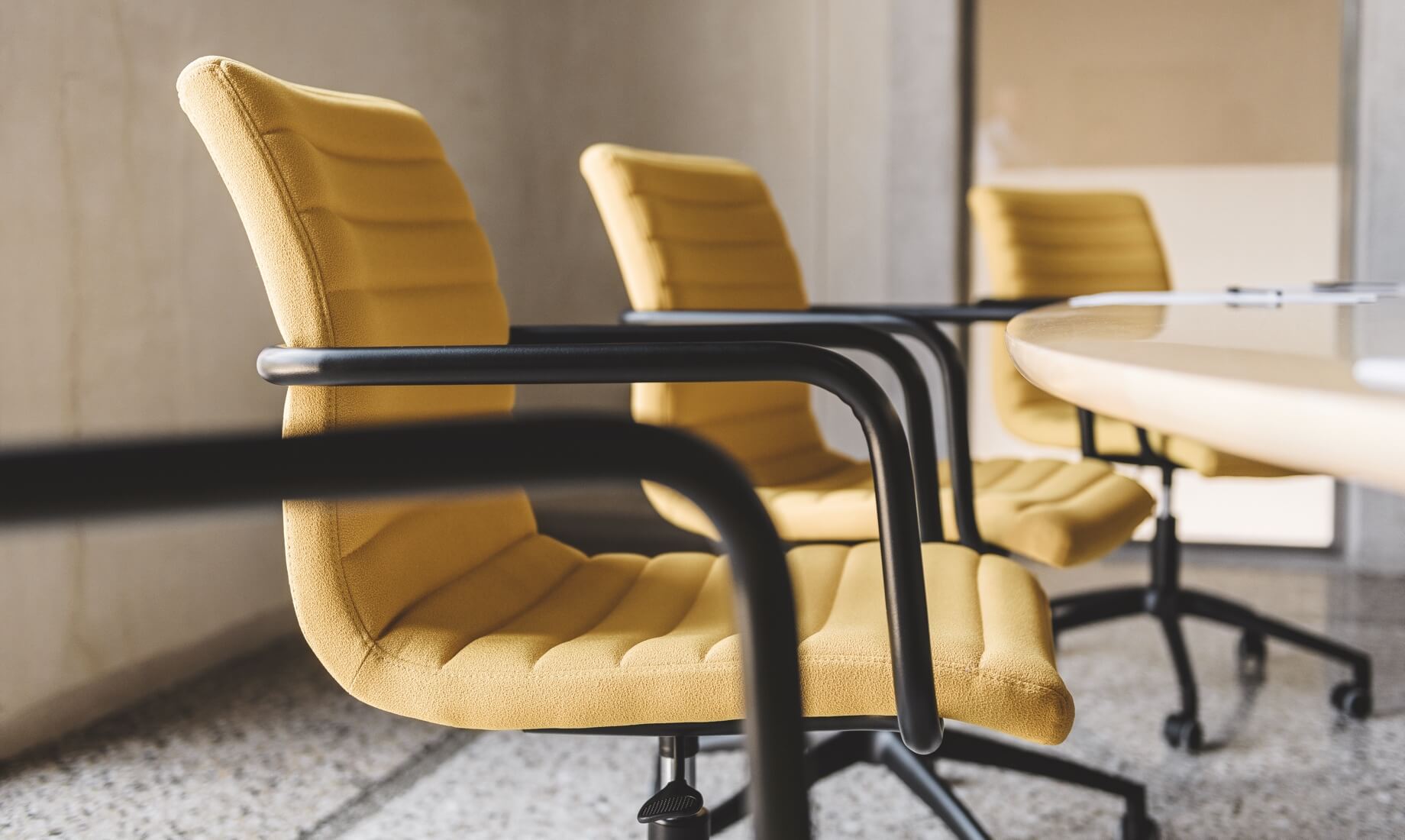 Star chairs, design Midj R&D.
Its lively and bright shades, characterized by a warm and enveloping saturation, will set a smooth, dynamic and welcoming atmosphere in any shared working zone.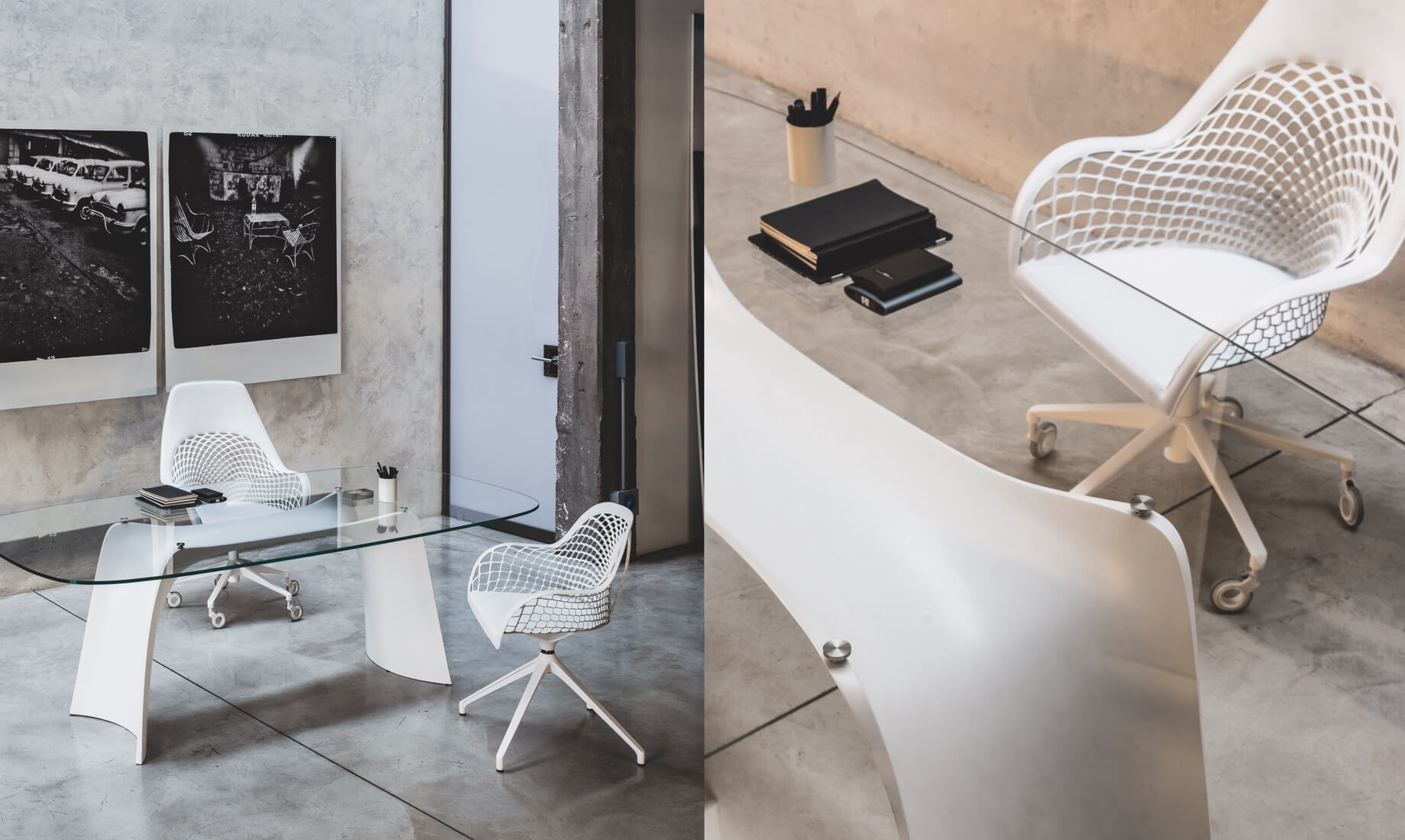 Guapa chairs, Sempere#Poli Design.
Our Guapa swivel office chairs with adjustable height arouse a sense of warmth and comfort. The leather mesh backrest provides proper support and comfort during long sitting periods.
Elegance and functionality for home offices
Homes are often full of stimuli and distractions. The right desk chair can undoubtedly help us create a private workstation to maintain a high level of focus and creativity.
The linear and balanced aesthetic of our Calla swivel chair, together with its soft shades, decorates and harmonizes the environment.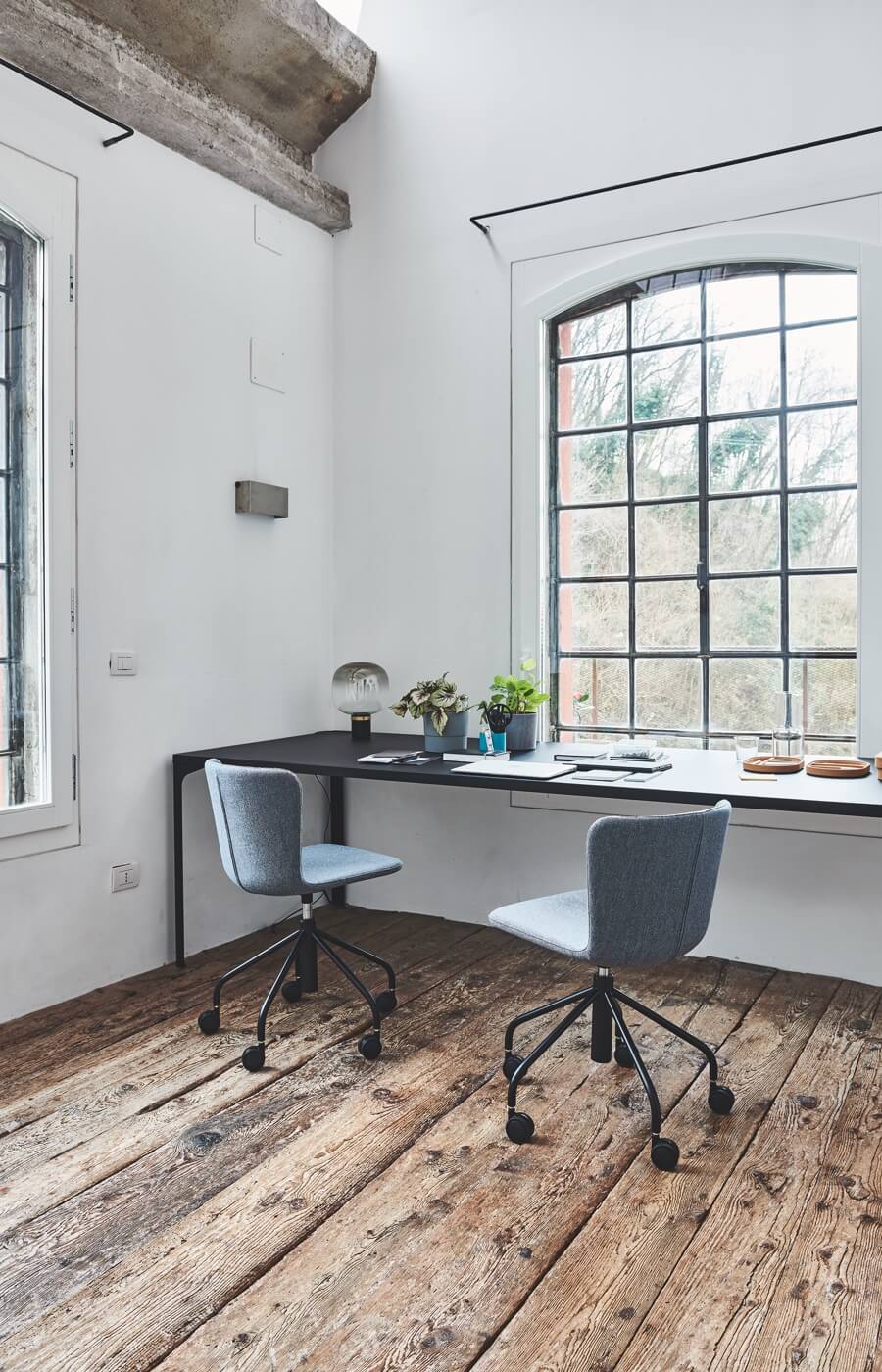 Calla swivel chairs on castors and with adjustable height. Designer Fabrizio Batoni.
Adjustable in height and with a five-star base in painted steel, the chair designed by architect Fabrizio Batoni is provided with castors that allow total freedom of movement.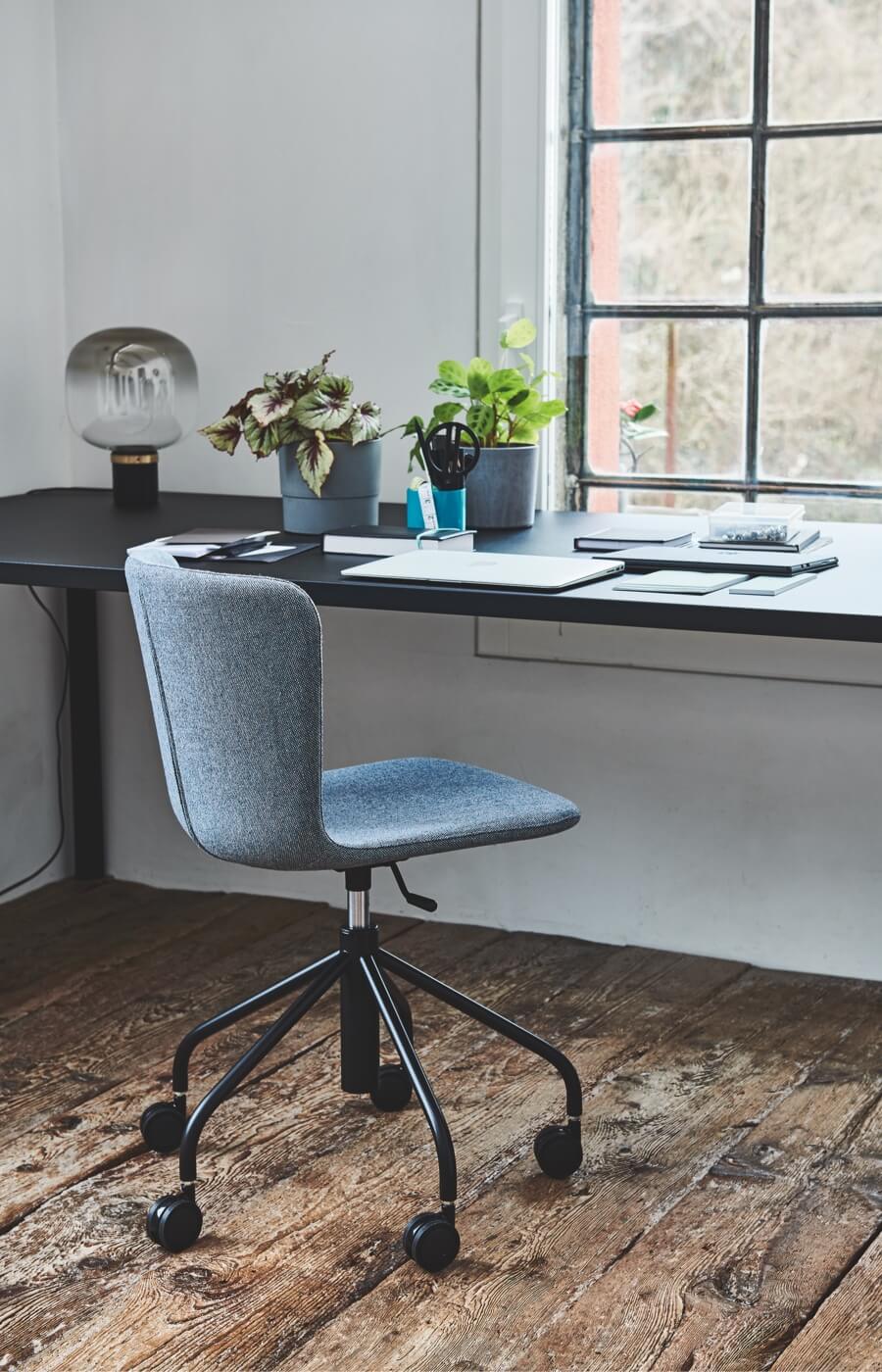 Calla swivel chair on castors and with adjustable height. Designer Fabrizio Batoni.
"With sinuous and soft lines, Calla turns home offices into welcoming and relaxing environments."
The Sonny collection proves to be the ideal furnishing option for creating cozy reading and study areas. Its distinctive features make it adaptable to countless styles with a diversified design.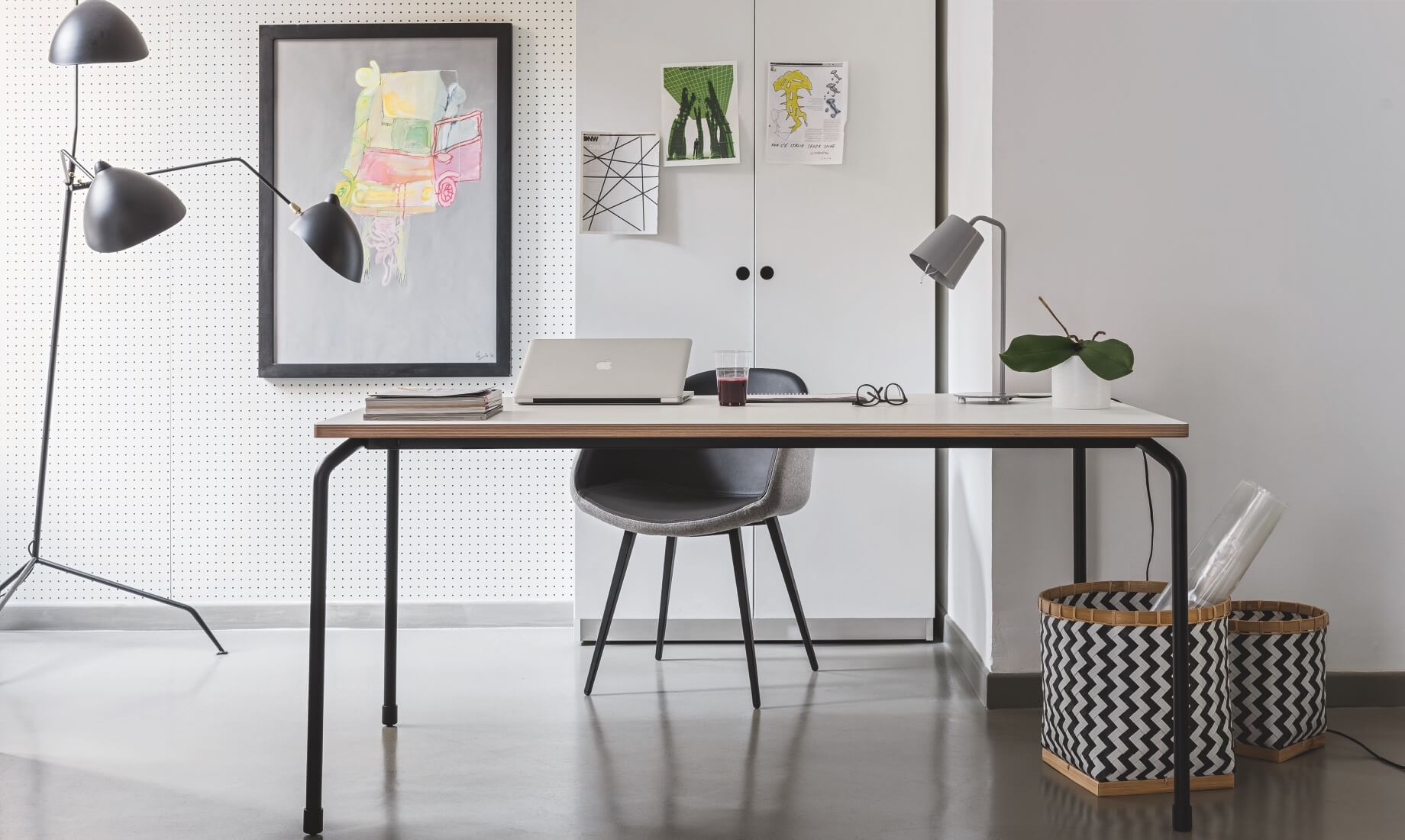 Sonny armchair, design Midj R&D.
Available in multiple versions, the textured fabric of the upholstery reveals its fine high quality. The soft and warm colors stimulate a relaxed, productive, and serene atmosphere.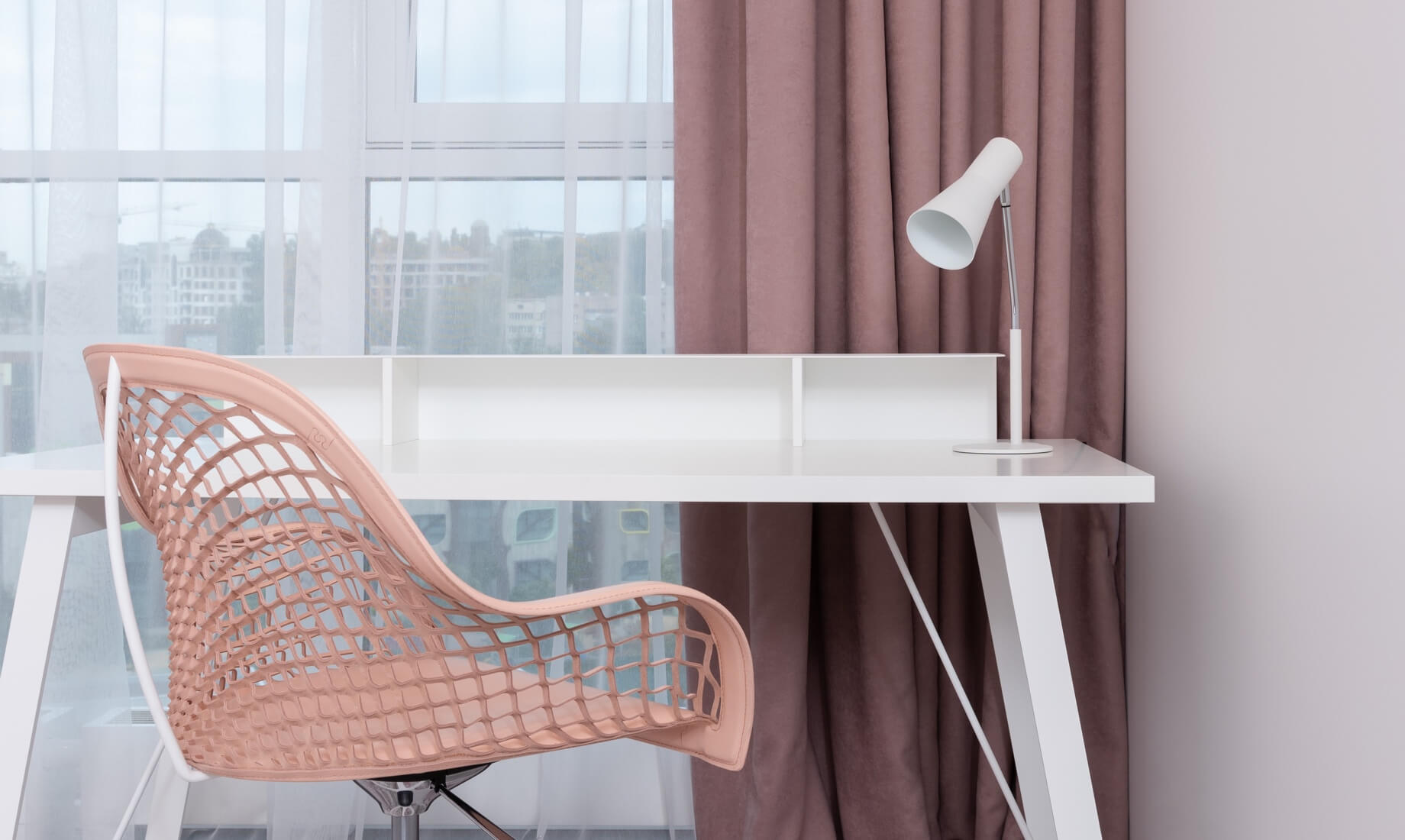 Guapa chairs, Sempere#Poli Design.
The backrest of our Guapa chair is enriched with a leather mesh that wraps and evenly supports the back. The leatherworking extends to the armrests and generates well-defined contrasts of light and shadow.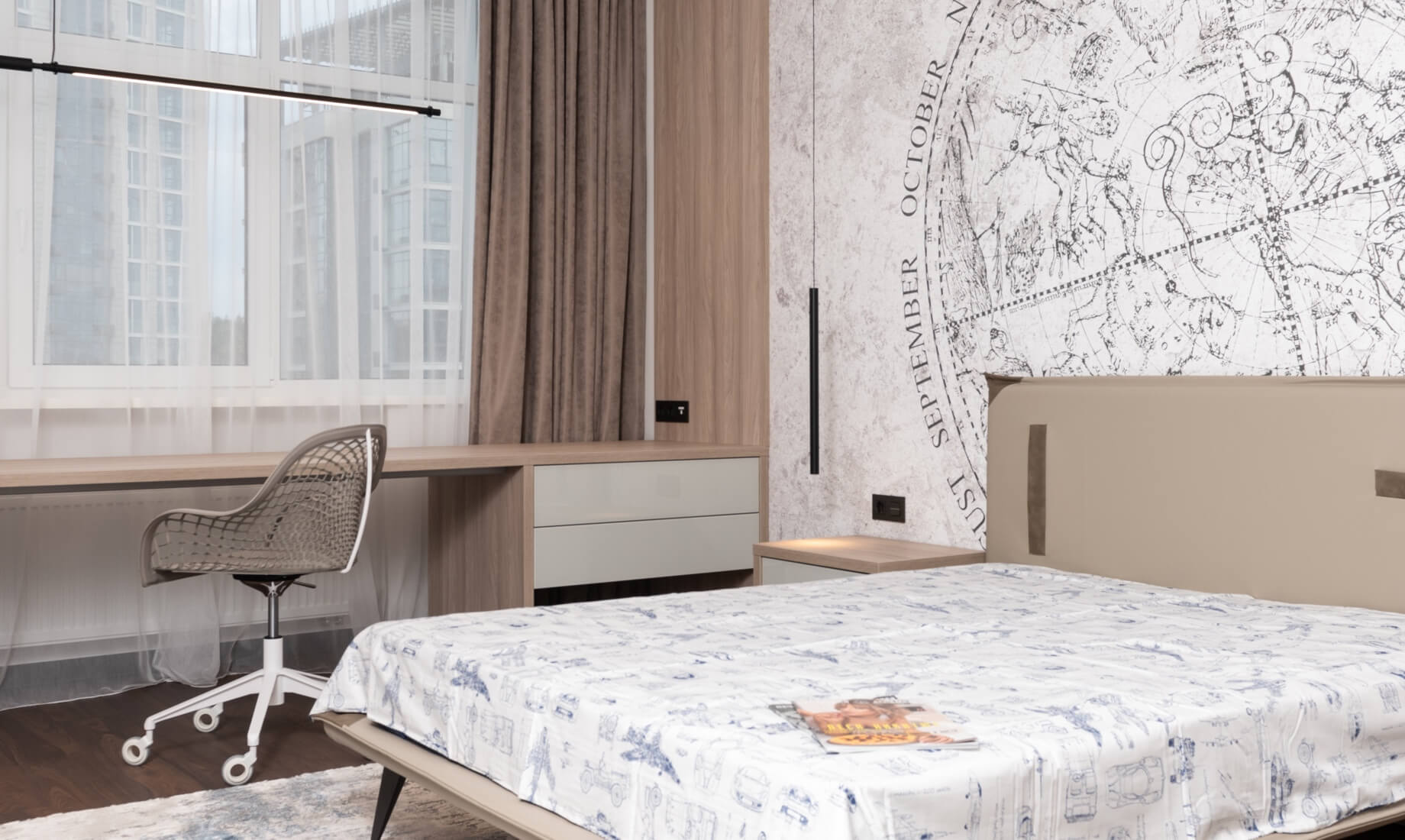 Guapa chairs, Sempere#Poli Design.
The available hues make Guapa versatile and adaptable to any environment. Just like in an office, this desk chair adds a strong aesthetic impact to every study corner around the house.
Live your work environments to the fullest
Productivity arises from the comfort and harmony perceived within a setting. Renew your study niche and office with Midj's versatile and functional office chairs.