Coat racks: an added value to your interior
Published on 04/10/2021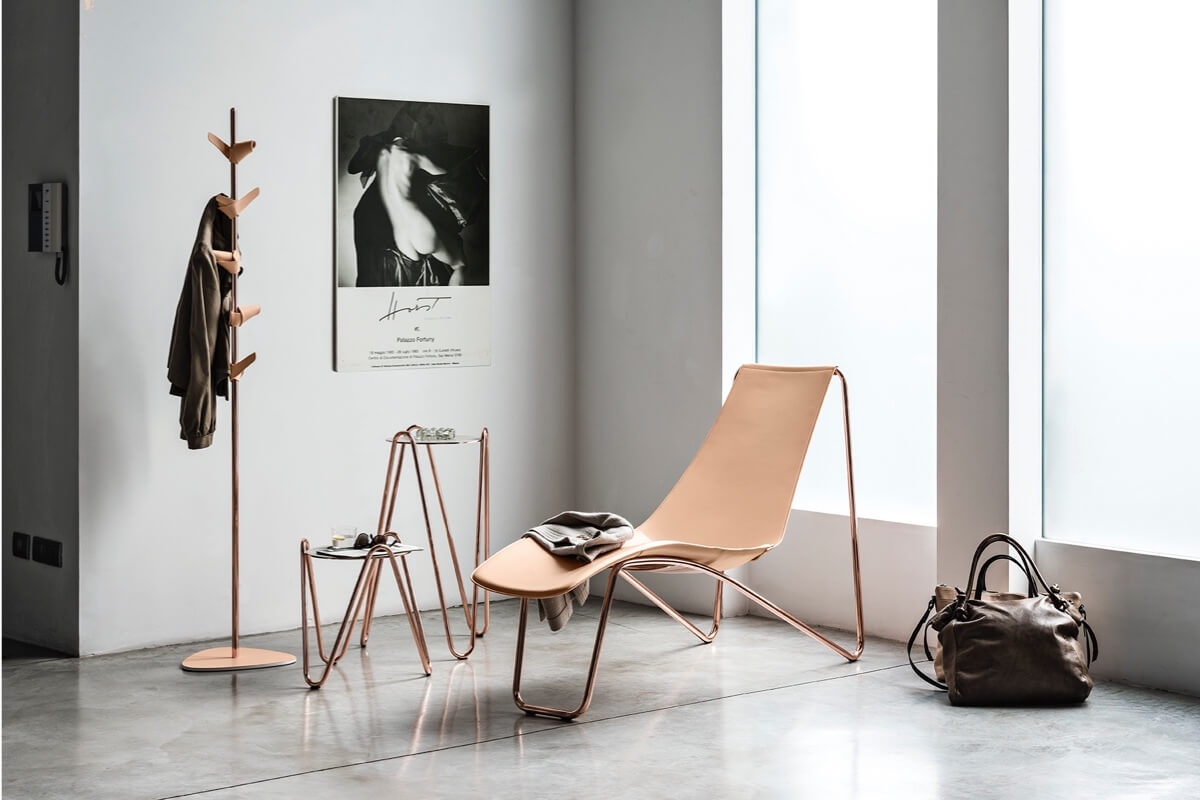 Coat racks define the environment, shaping its perspective and emphasizing its destination. These details reveal the care and focus on furnishing elements, ensuring a warm and pleasant welcome.
Midj's designer coat racks integrate easily into every space thanks to their versatility and renew any environment.
Originality and color with Pippi
Our Pippi collection includes a coat hanger characterized by a clean and essential shape that reveals its genuine, welcoming, and functional personality.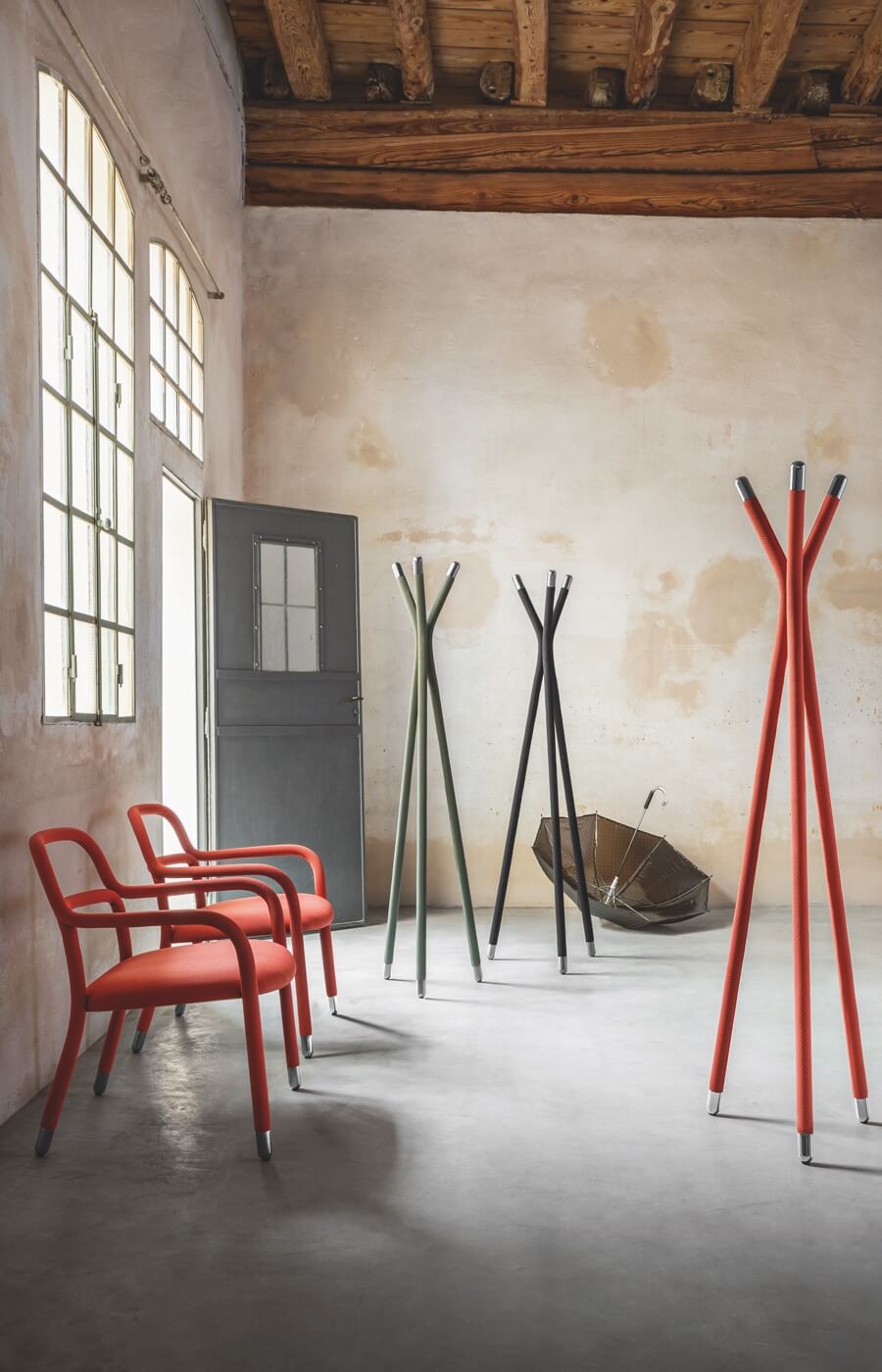 Pippi coat stand, design Roberto Paoli.
The metal structure with sinuous, balanced, and fluid lines is upholstered in fabric or faux leather. Giving the space a vertical thrust, Pippi is a real attention grabber.
"The elements from our Pippi collection create a bright and lively environment."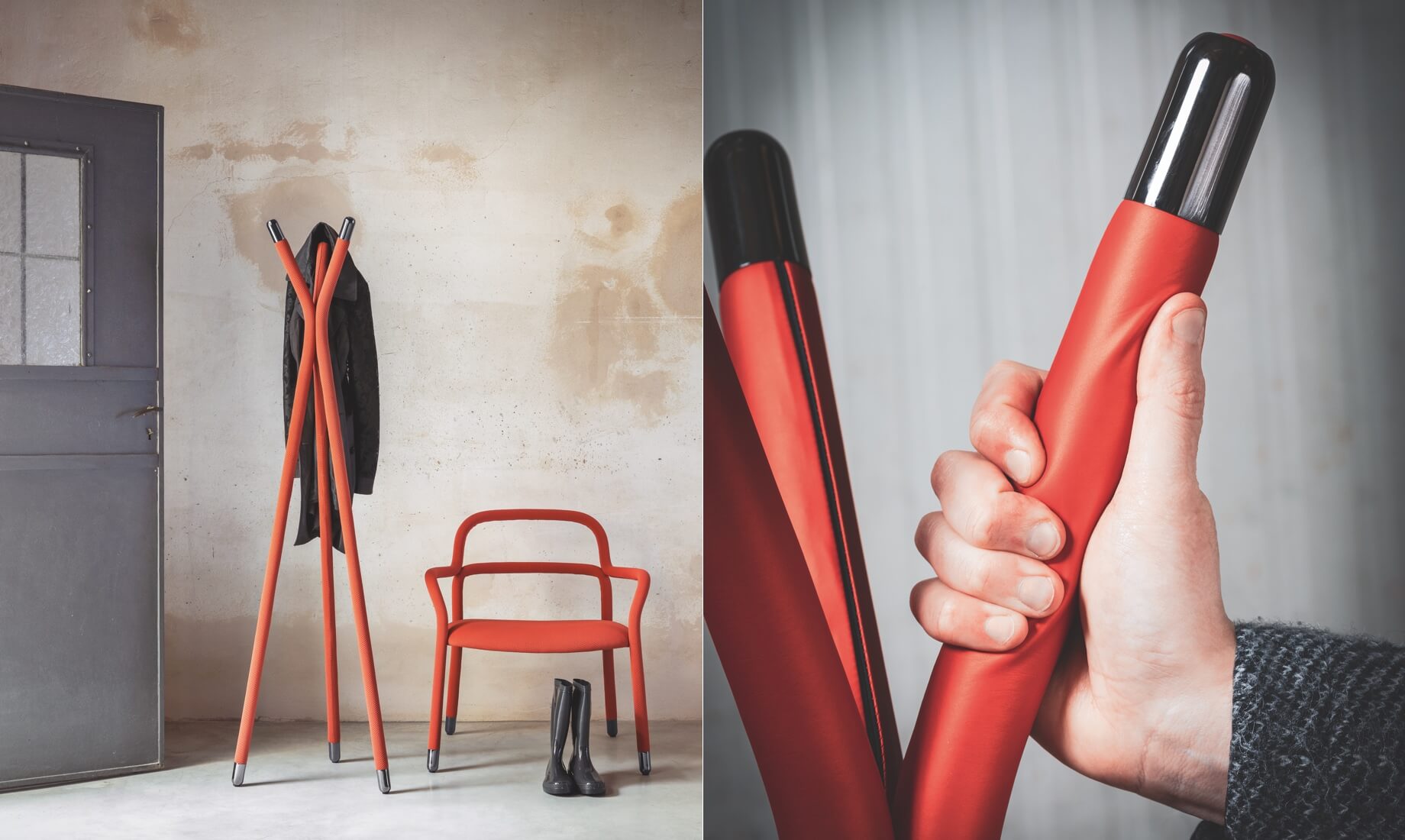 Pippi coat stand, design Roberto Paoli.
Available in many colors, Pippi livens up even the most formal rooms. Through a wide variety of tones, the free-standing coat rack designed by Roberto Paoli becomes a must not only in entranceways but also in any other room of the house, as well as dining and relaxation areas.
Elegance and innovation with Apelle Tree
With a painted steel base, Apelle Tree adds a touch of freshness and harmony to the environment, thanks to its narrow, essential lines and discreet hooks made of fine leather for holding clothing items. A set of resistant and high-quality materials, also suitable for professional environments.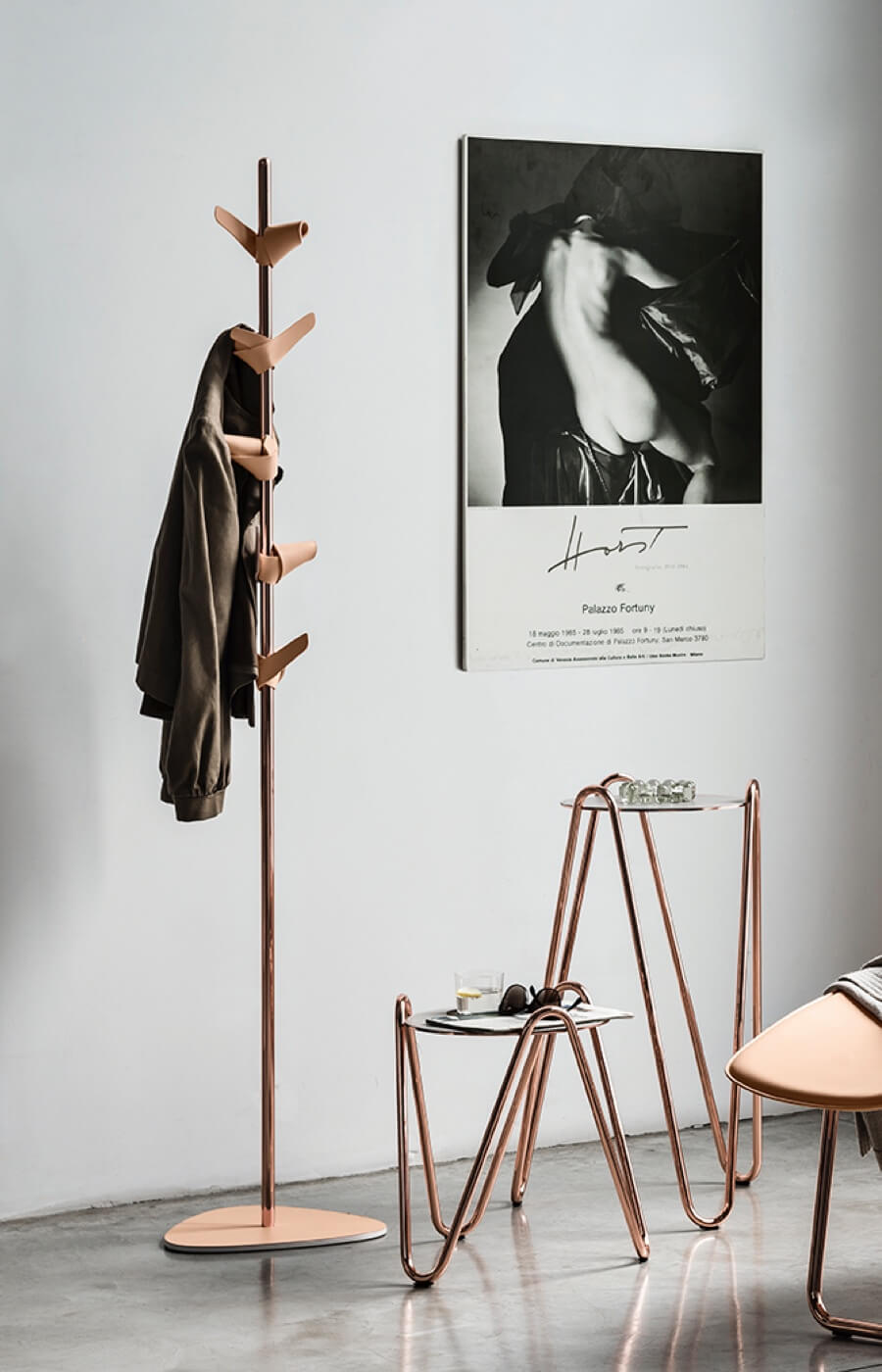 Apelle Tree coat rack, design Beatriz Sempere.
"Apelle Tree is a new furnishing solution with iconic and minimal lines."
Admiring the designer coat stand created by Beatriz Sempere, we witness a peculiar interpretation of Scandi design, modeled from a creative perspective.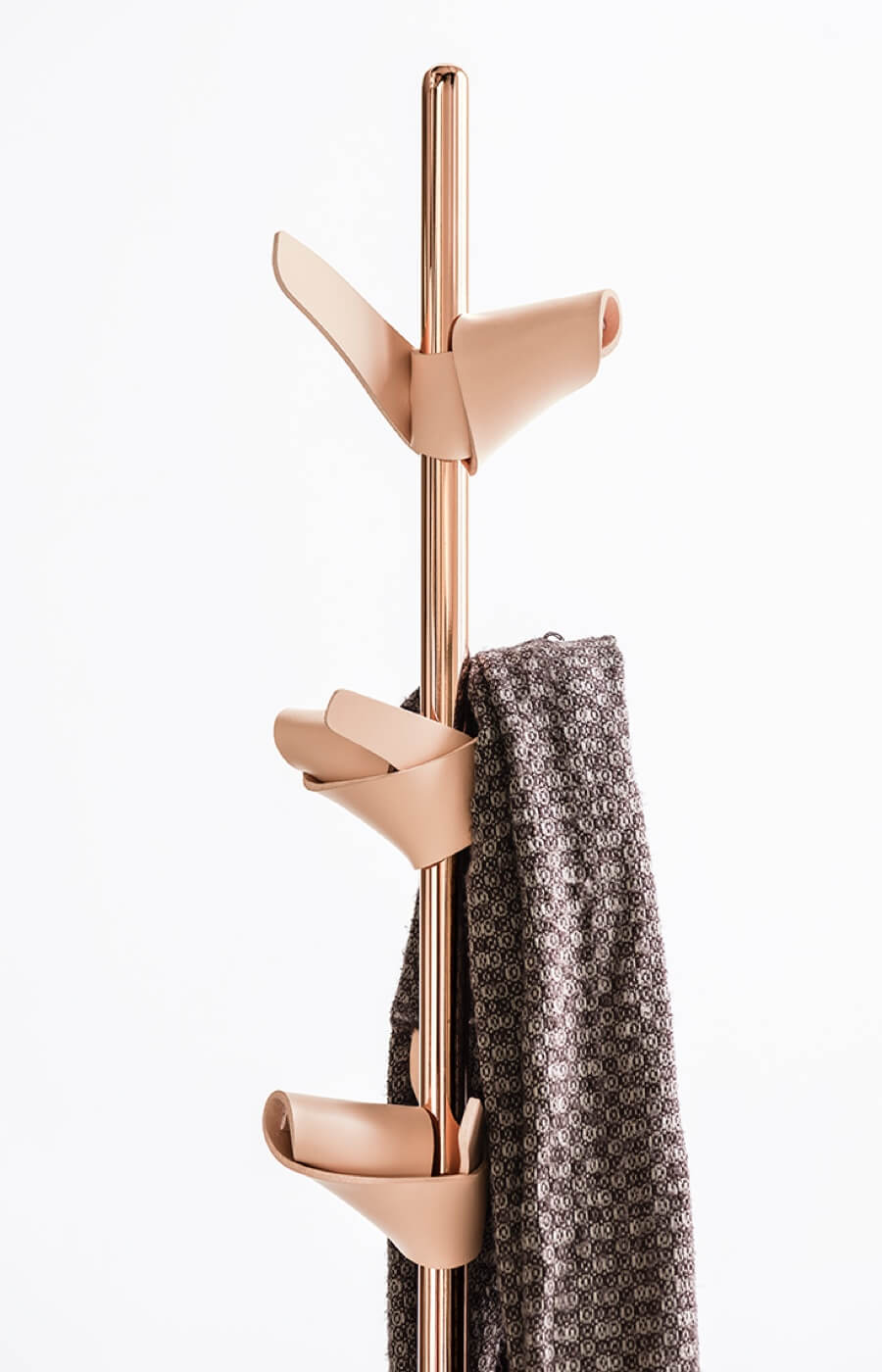 Apelle Tree coat rack, design Beatriz Sempere.
The soft and enveloping outline of Apelle Tree adorns entryways and creates original "dressing corners" in bedrooms. Adapting to any furnishing style, Apelle Tree is ideal for keeping blazers, jackets, and dresses well tidied.
Dynamism, style and avant-garde with Guapa
With an immediately recognizable design, the Guapa coat hanger furnishes rooms with its graceful and persuasive character. A peculiar accessory that livens up the aesthetics of a room, with its innovative and dynamic lines.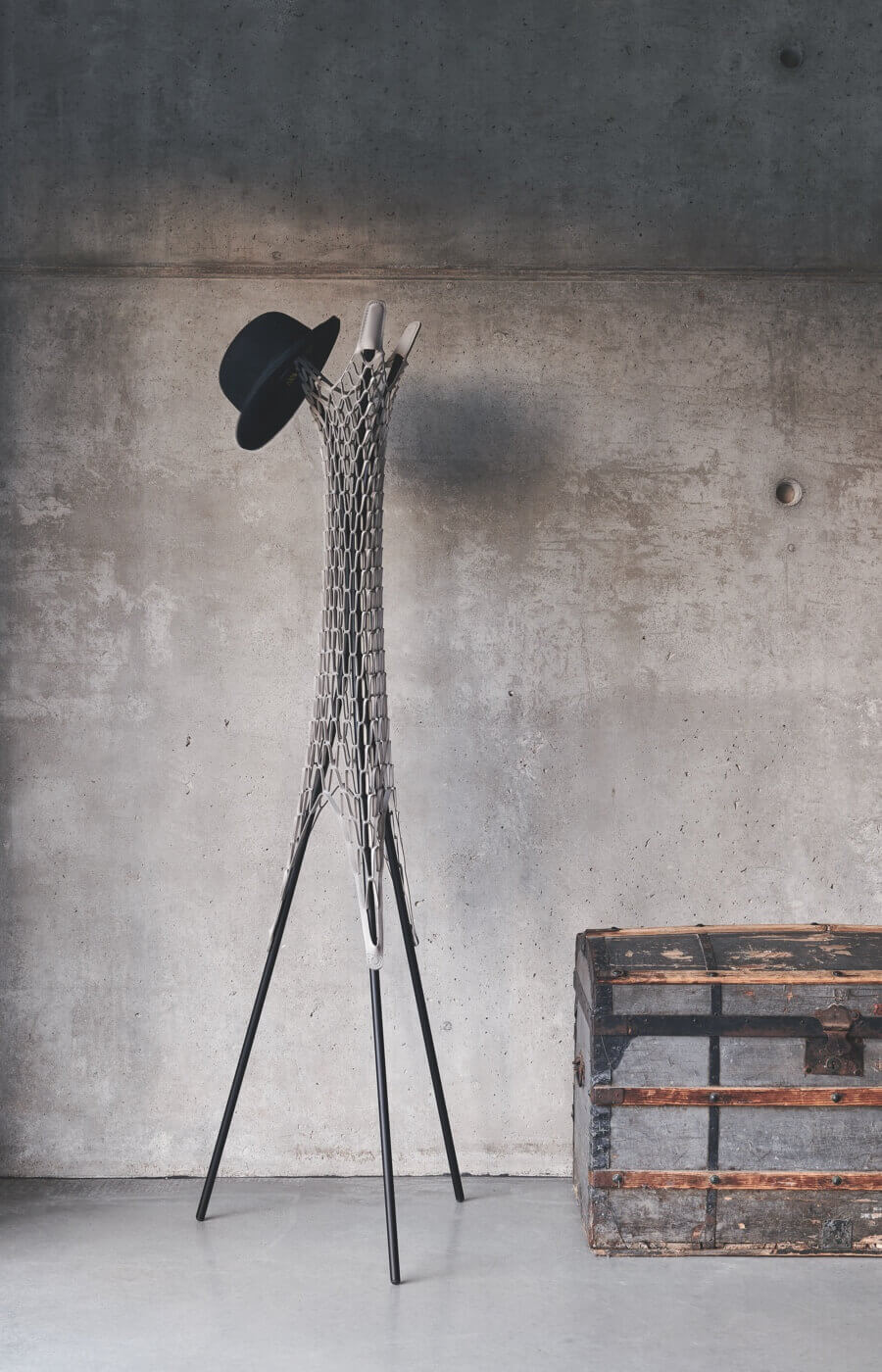 Guapa coat stand, design Francesco Poli.
"Guapa is a work of contemporary art that conquers space, in all its dimensions."
A painted steel structure embraced by a thick leather net: Guapa spreads its elegant and contemporary charm to the surrounding areas.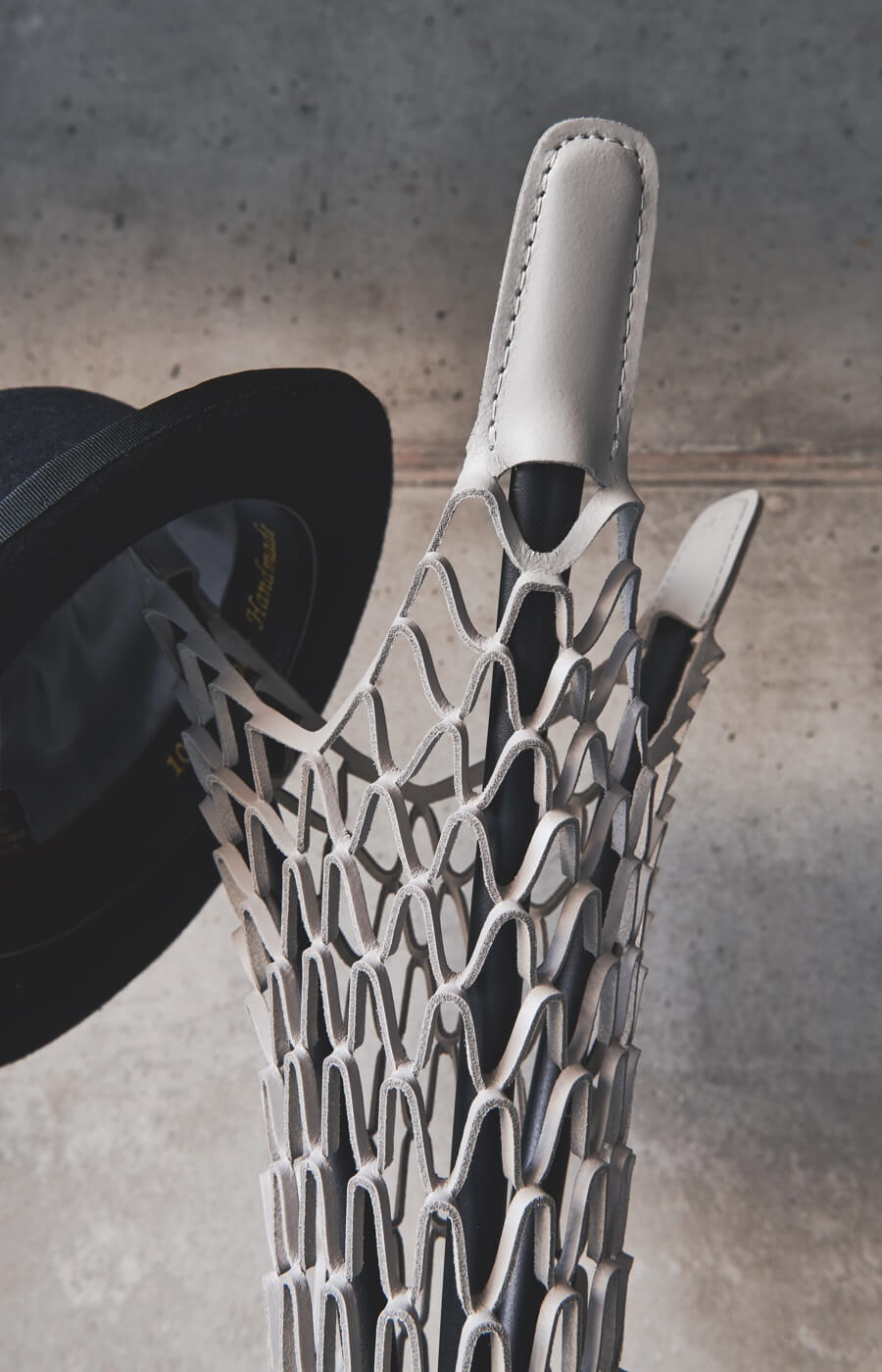 Guapa free-standing coat rack, design Francesco Poli.
The coat rack designed by Francesco Poli finds its ideal spot in wide and spacious rooms. It's an authentic designer item that steals attention.
Renew your interior with a designer coat rack
Each coat rack creates a particular impression, giving a different atmosphere to the environment through design. Renew your entrance hall and your rooms with Midj'd floor-standing coat racks!