Bolle: the exclusive collection by Paola Navone
Published on 30/08/2021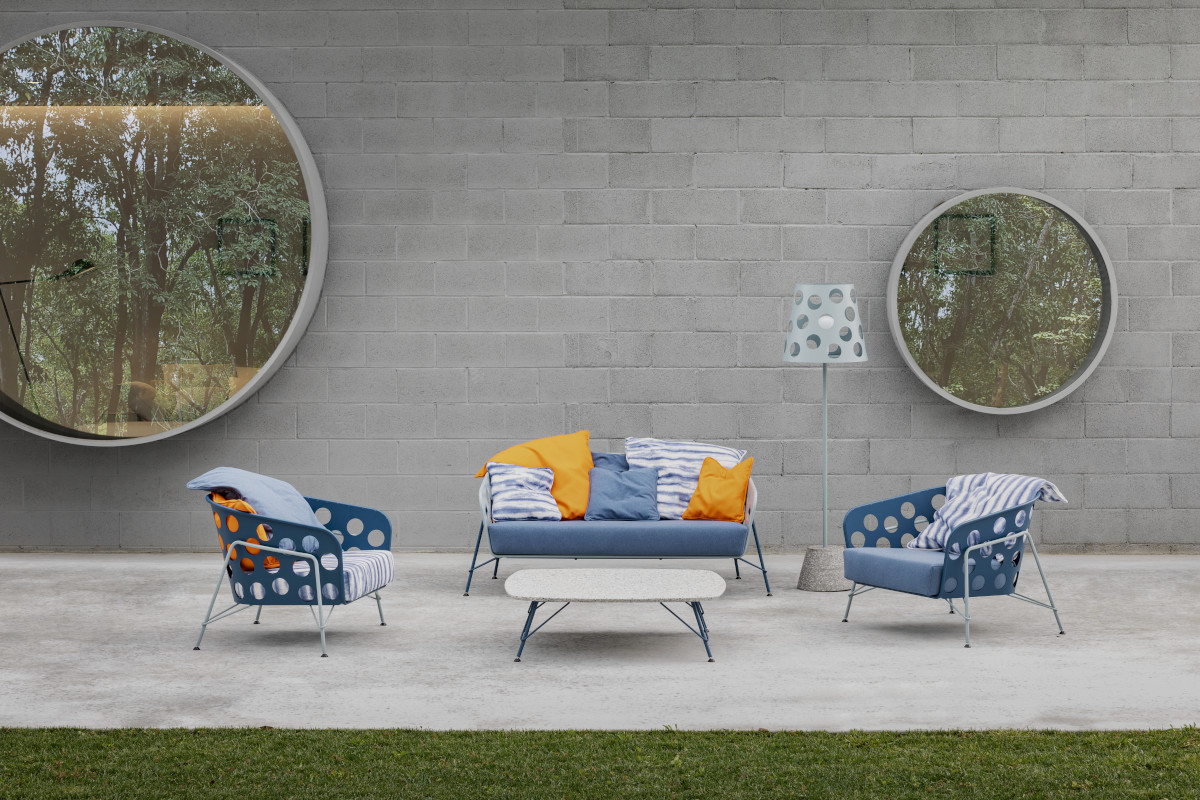 Midj and the designer Paola Navone created a special collaboration that we are proud to present as an absolute preview at the R/EVOLUTION exhibition @ Superstudio Più in via Tortona, 27 - Milan.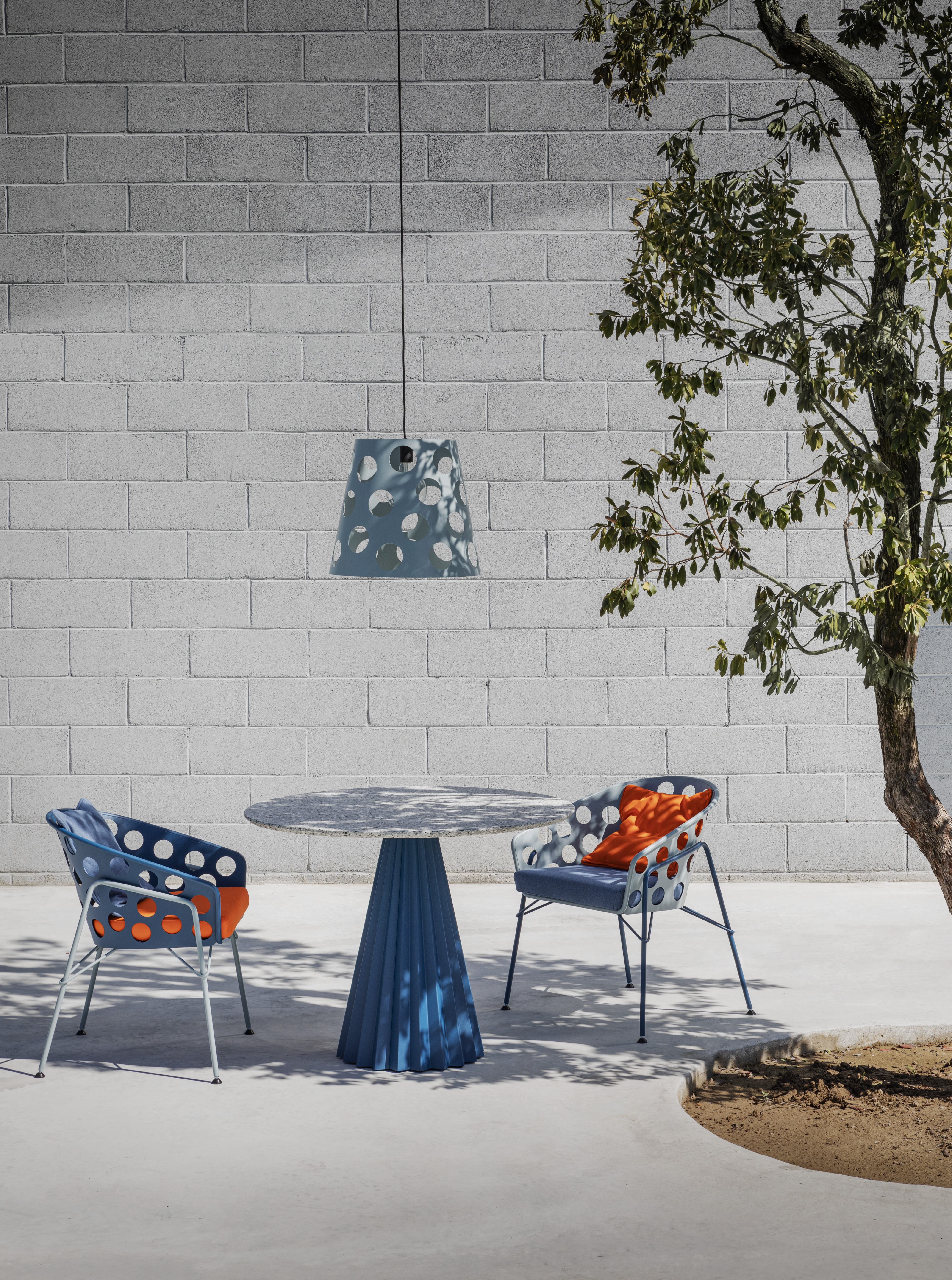 Bolle collection, design by Paola Navone
An unmissable Fuorisalone this year: in an exclusive location, inserted in a context of art installations and thematic exhibitions, we will present a preview of the lively Bolle collection.
Paola Navone enchanted Midj with her unstoppable creativity, the driver of a career in which she immediately made a name for herself in the world of design and architecture.
Bolle collection, design by Paola Navone
"We sought out Paola Navone to create a collection distinguished by a strong and resolute character and a welcoming and harmonious presence, one which can fit in well with our collections. Paola was able to hit the mark and she proposed a product family that exudes a feeling of the sea through a fresh, vivacious design featuring brand new combinations of materials and shapes. Sketches, proposals, colours, tests and prototypes in a short time led to the creation of Bolle, a collection with a Mediterranean flavour, perfect for unexpected dehors." – Paolo Vernier, Chairman of Midj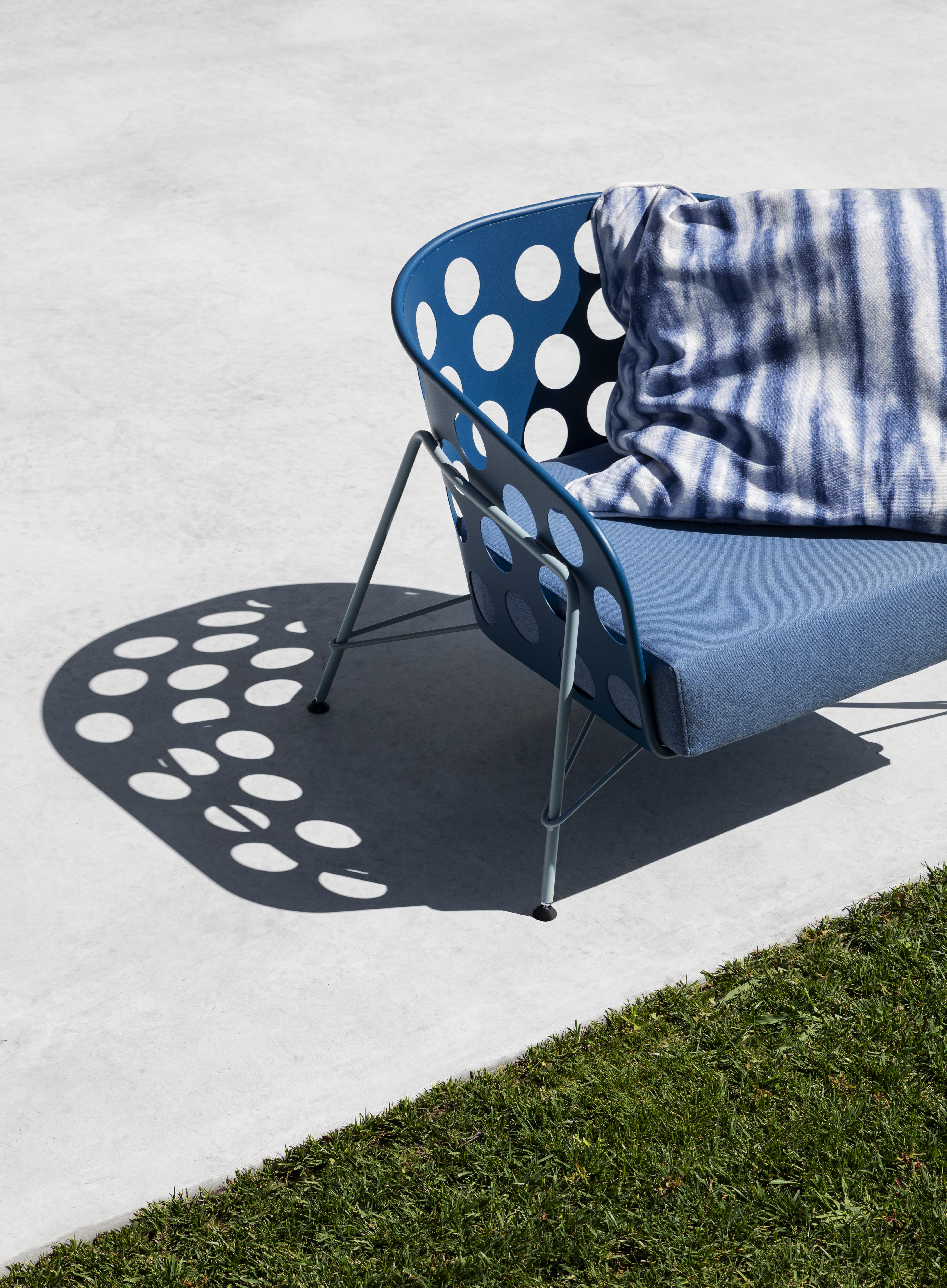 Bolle collection, design by Paola Navone
On the occasion of the special edition of Fuorisalone 2021, Midj is revealing as an absolute preview several pieces of the Bolle collection as part of an installation by Paola Navone. The event, entitled DONNE&DESIGN, is part of the dynamic and lively context of Superstudio Più in Milan, the historic hub representing innovation and creativity. Under the design supervision of Giulio Cappellini, R/EVOLUTION, scheduled from 4 to 10 September, moves through a succession of thematic areas that tell the story of the best Italian and international production, with focus on Made in Italy and on profoundly contemporary applications.
The installation designed by Paola Navone to present Bolle collection comprises a museum island with three small sitting rooms. The main theme is bubbles, with the products that communicate with each other and with the environment.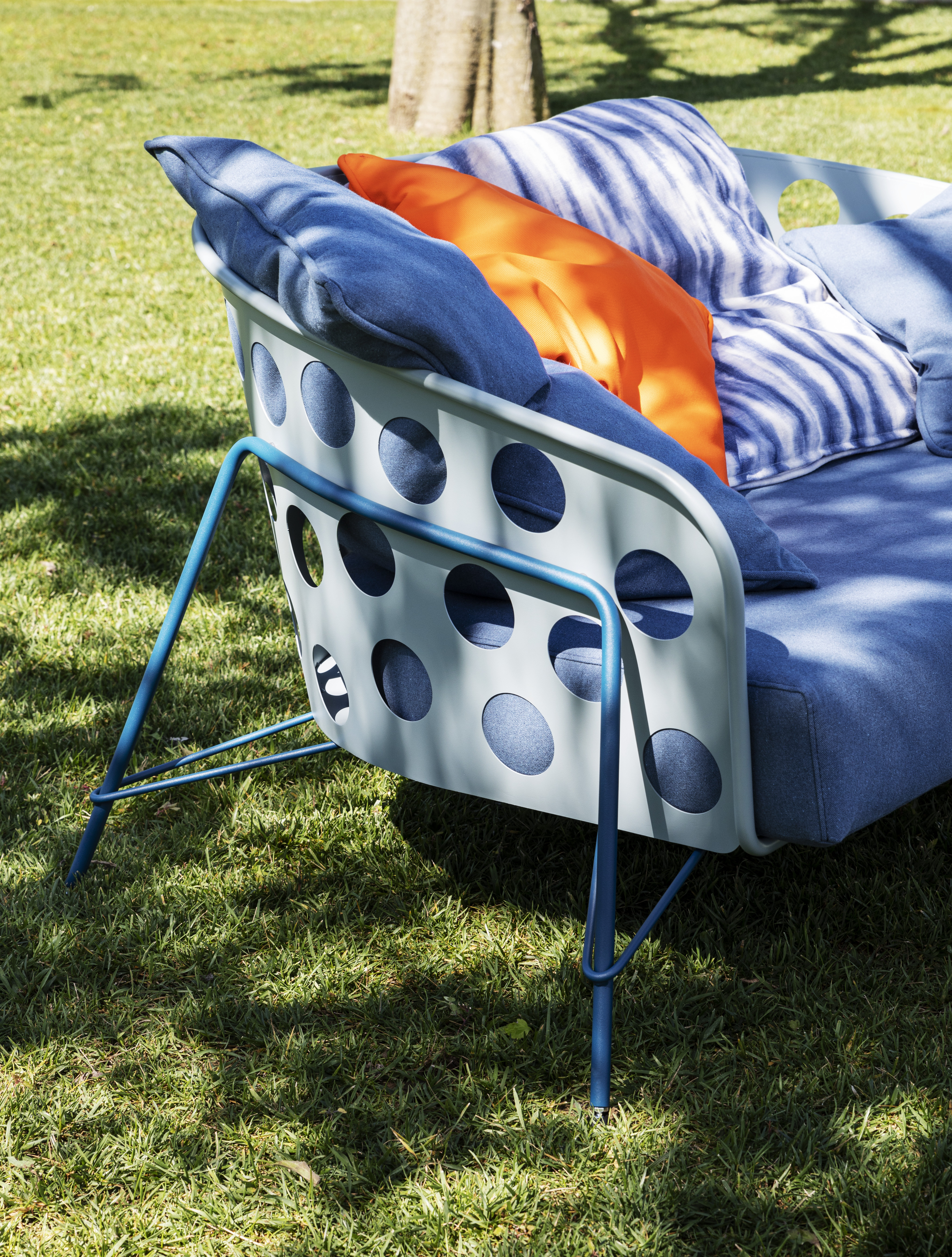 Bolle collection, design by Paola Navone
The new Bolle collection, which will be available starting in the early months of 2022, was created for outdoor living and includes sofas, armchairs, tables, chairs and lamps in colourful macro drilled metal featuring a soft and playfully captivating look.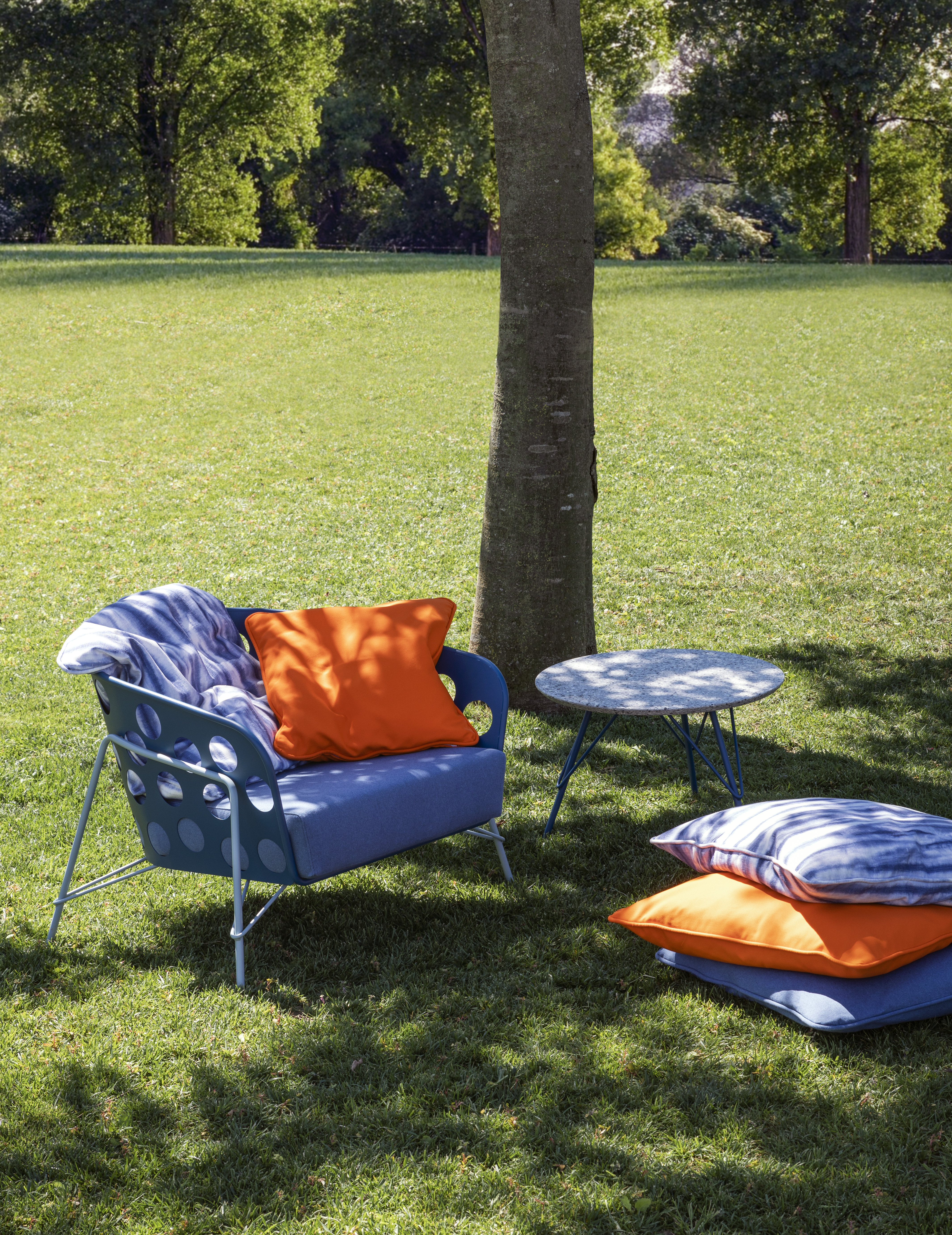 Bolle collection, design by Paola Navone