Beatriz Sempere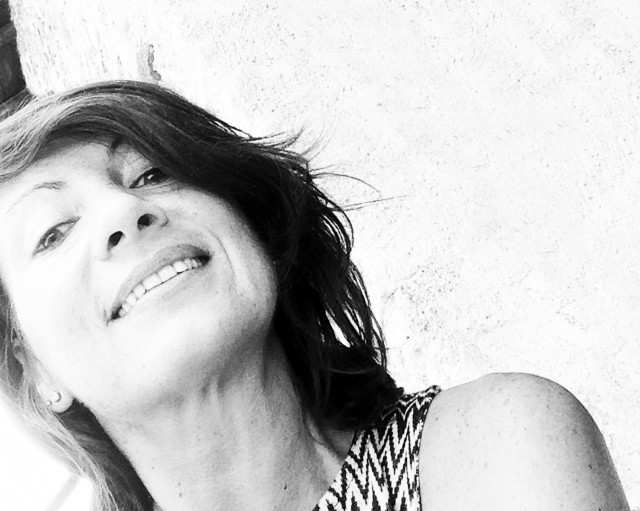 Beatrice was born in Alicante (Spain) in 1975 and graduated in Industrial designing in Valencia, Spain. Since then, she has taken part in countless contests obtaining several awards and distinctions. She also studied shoe modelling at the Technological Educational Centre successively designing for major. However, she is truly passionate about housing and the study of its habitat as the essential quality. She, therefore, insists on uncovering ways to fulfil the architecture of interior designs.
She then moves to Italy where she continues designing decor furniture accessories, combining a taste for a refined and harmonious design to her Spanish tradition, though linear and geometric.
Her experience is thus enhanced through attendance at art galleries and companies harmonizing her artistic personality and rendering her more sensitive towards a romantic line and, at the same time, both modern and balanced. A choice of basic materials and the intuition of colours often used to revive vintage forms is fundamental.

For Beatriz, design may be defined as expression, visual communication, and an aesthetic language with the purpose of creating spaces where the man always takes the leading roll. Therefore, her creations are additions that contribute to the formation of a balanced and comfortable atmosphere, causing the coexistence between old and new, past and future, through a succession of forms and meanings.
Captivating is her ultimate purpose, and tries to achieve it by constantly designing seemingly diverse objects, although combined by their own nature and adapted to a kind and functional technology. Beatriz addresses to a heterogeneous public still maintaining a design of austerity.
She draws her inspiration from living but static areas. Interested in the relationship between man and object, contrary to idealization and in favour of functionality. For Beatriz design is the result of a mental process derived from ideas and expertise. Giving a soul to her productions is her romantic character.
Love for distant and different cultures often diversifies her designs, assimilating new trends and, thus, arising pleasant feelings.
"Everything that you may think and wish can come true". This makes Beatriz an attentive taste connoisseur. From the designs of the 70s, she appreciates the coldness and nonconformity, but is to the modern man to whom she focuses with sobriety, to their demands and contradictions.
For Beatriz Sempere... diseñar es vivir!