Midj press day: an exclusive preview with Paola Navone and Giulio Iacchetti in Milan
Publié le 13/05/2022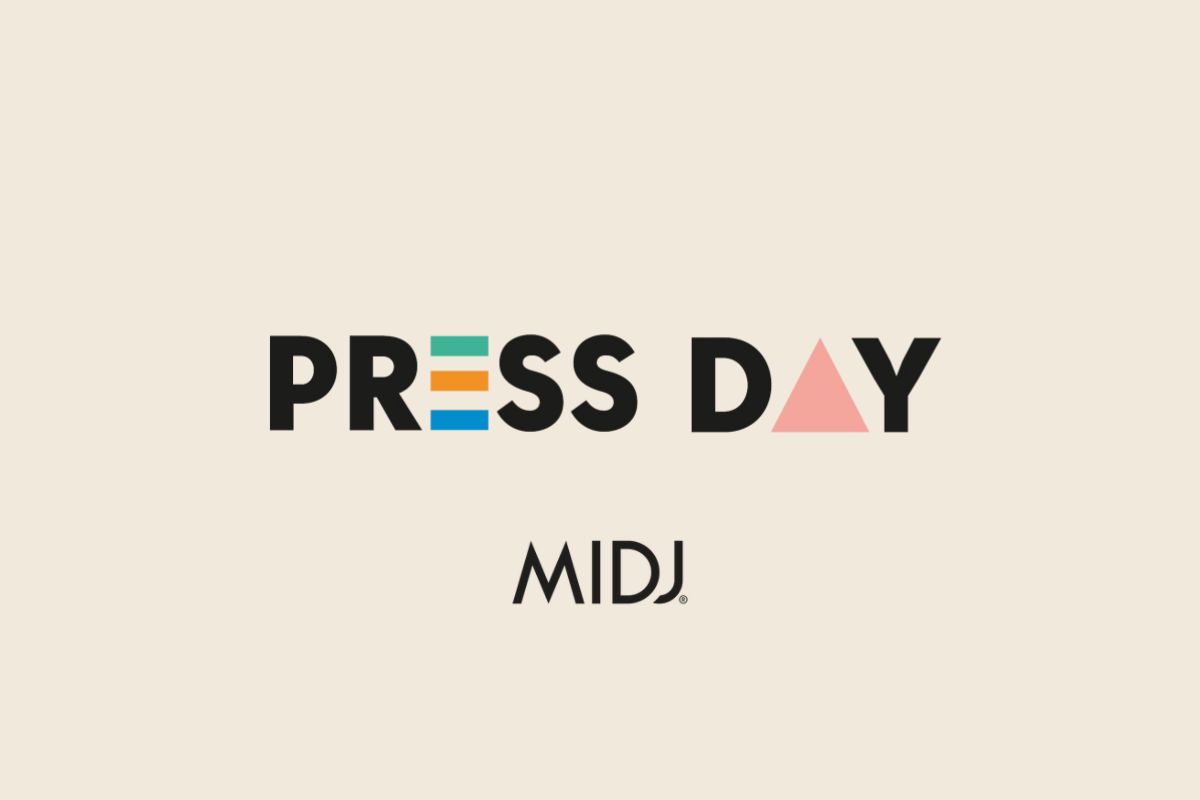 On the occasion of the Press Day organized in Milan on May 12, Midj presented a preview of some new products to the press: the result of the collaboration with two important designers, thus paving the way for the imminent appointment of the Salone del Mobile in June.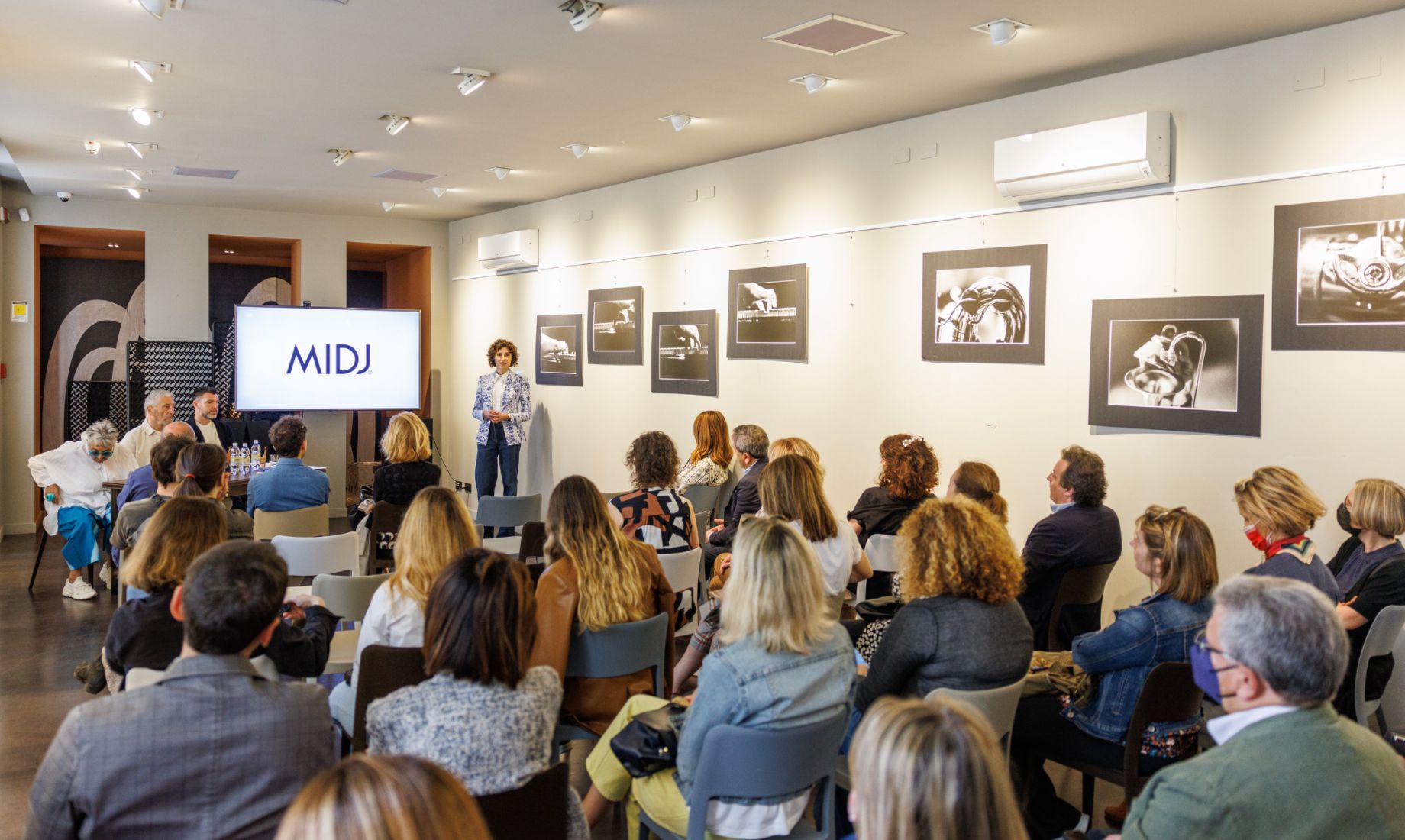 Paola Navone: Bolle collection, Plissé table and S1 chair
After being presented as a preview in September 2021 at the Fuorisalone event during the Milan Design Week, Bolle is confirmed as Midj's first outdoor collection. Born from the collaboration with designer Paola Navone, is made up of lounge chair, sofa, coffee table, floor and suspension lamps. A playful design, characterized by a perforated macro seat that recalls the lightness of bolle, that literally means bubbles. Decisive, cozy and cheerful, this collection proposes a soft aesthetic and a design with a Mediterranean taste, to live with originality en plen air spaces.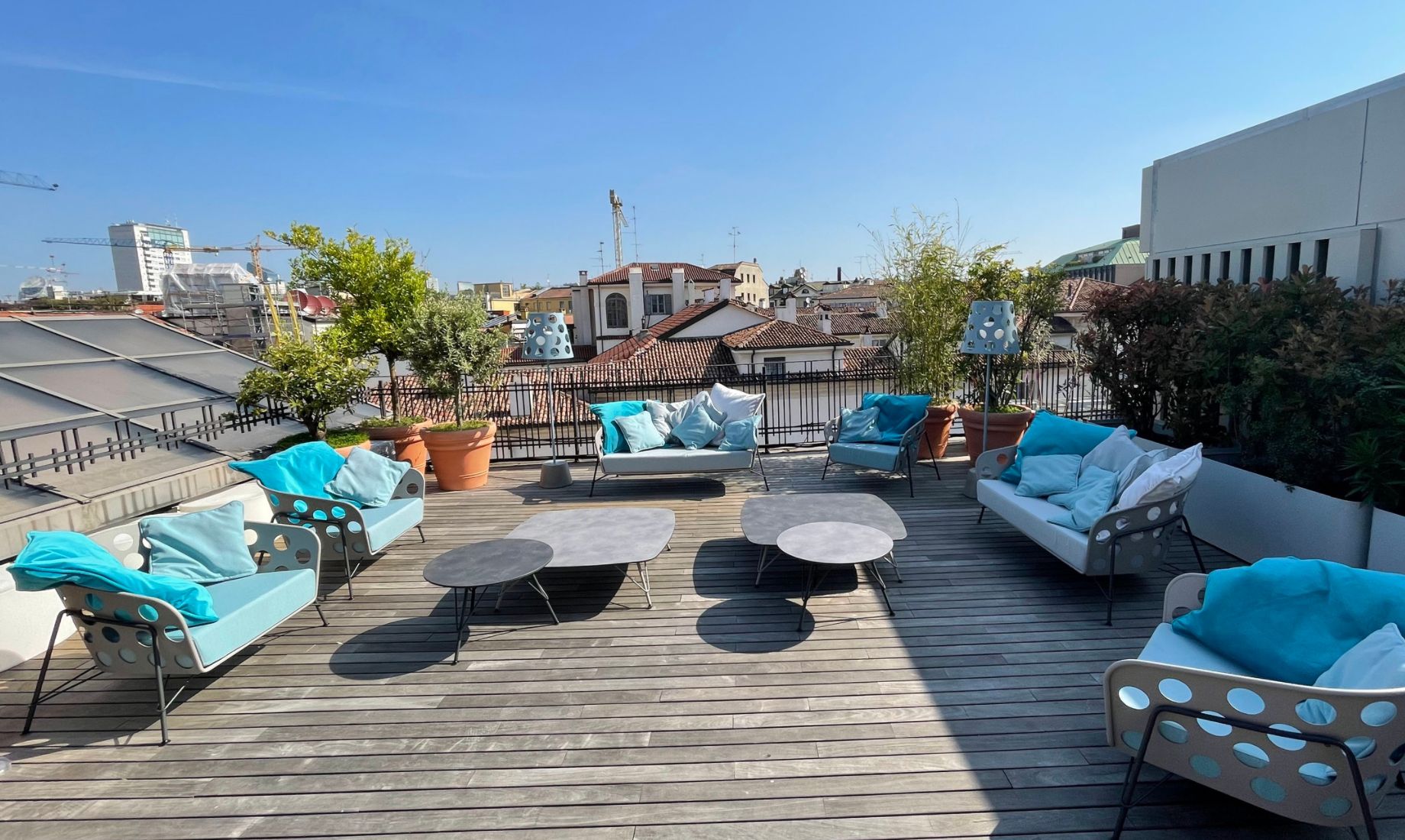 "The outdoor space, even just a small terrace on a rooftop, is increasingly precious. Today we want to live en plein air in a more comfortable and pleasant way, bringing the elegance and comfort of indoor furnishings outside. For designers, it is a very interesting challenge that opens up new avenues for creativity." Paola Navone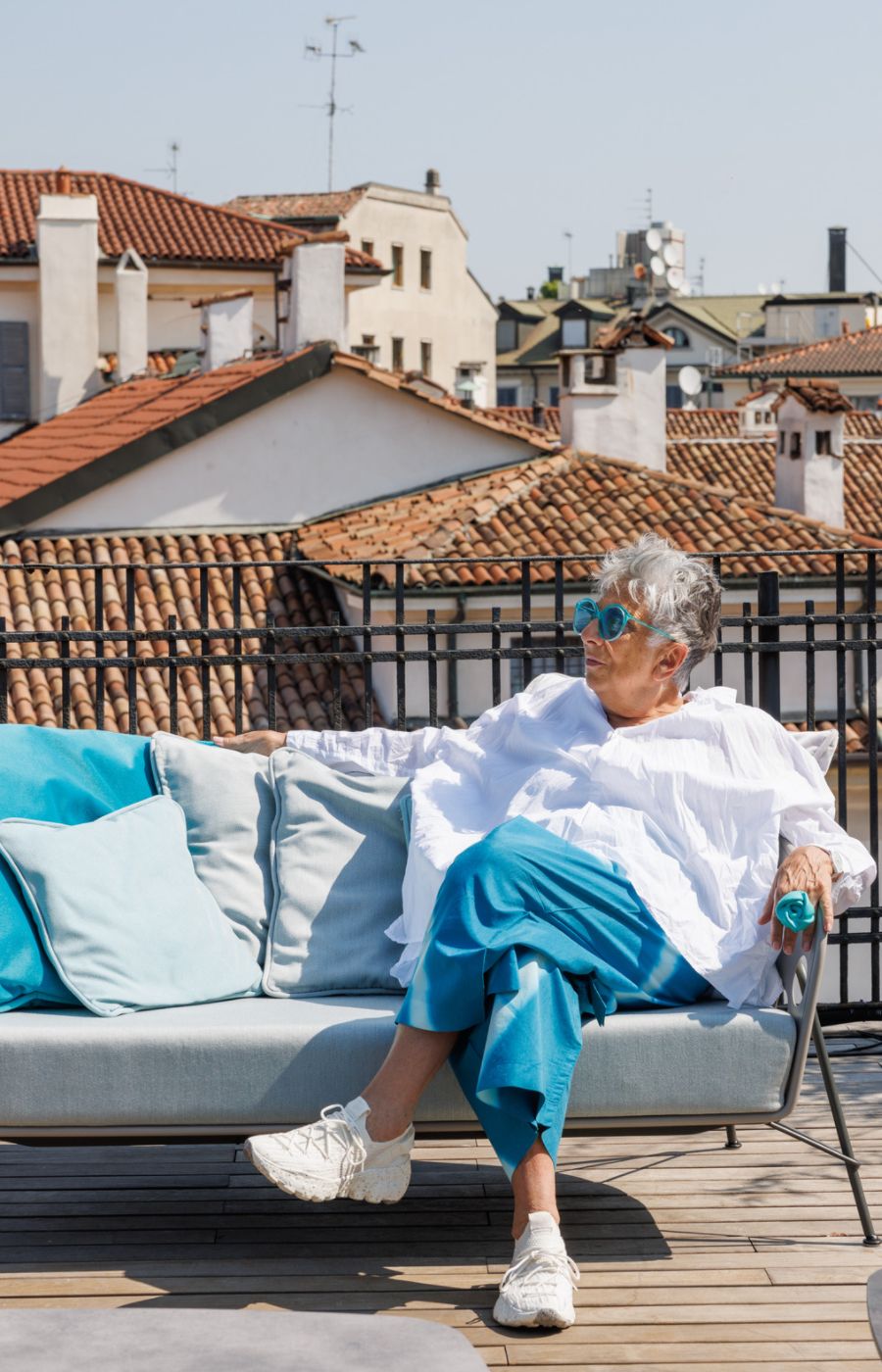 To accompany this collection there is also the Plissé table. As evocative as its name, it has a pleated effect base, thus creating a unique design that is accompanied by a circular top available in different finishes. Plissé wants to be a tribute to the world of fashion and precisely to the iconic workmanship from which it takes its name.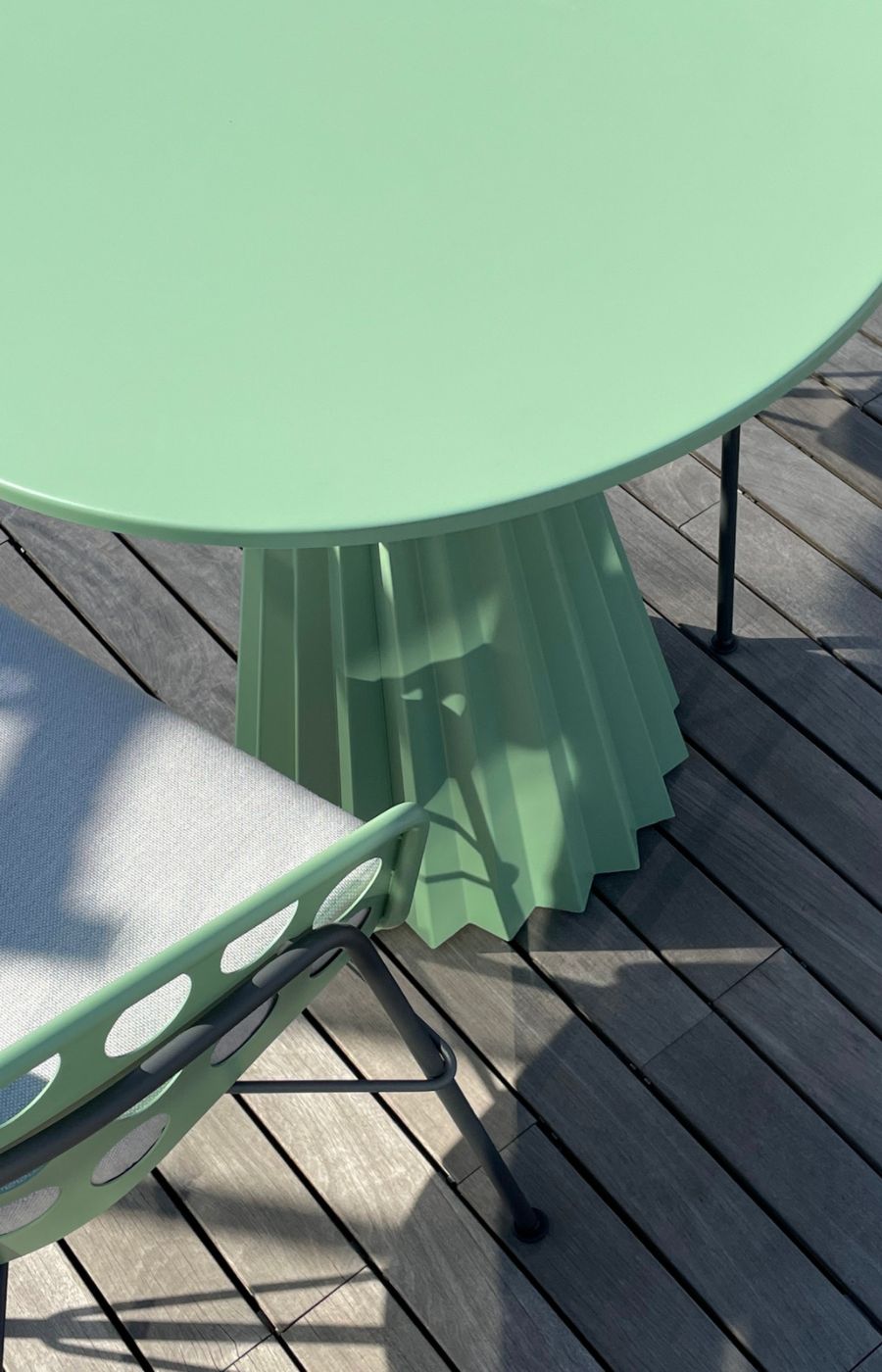 To complete this exciting collaboration with Paola Navone there is the S1 chair, with its soft lines completely upholstered in fabric, leather or faux leather: this is its peculiarity indeed. Customizable, even in its seams and metal feet, shows its transforming soul, depending on the dress worn. It is also available in three different backrest heights: low, medium, high. S1 means Sedia1 – literally Chair1 – suggesting the idea of an archetypical shape: simple and with a universal shape, and yet soft, cozy and comfortable.
"Informal, elegant, fun. Three same adjectives for both Plissé and S1, but identified in the two different projects in a different way." Paola Navone
Giulio Iacchetti: Spike table
The meeting between Midj and the designer Giulio Iacchetti gave life to the Spike table, which enchants thanks to its bold geometries, juxtaposed to give life to a sculptural, apparently light product. Spike celebrates essentiality and enhances the natural beauty of shapes.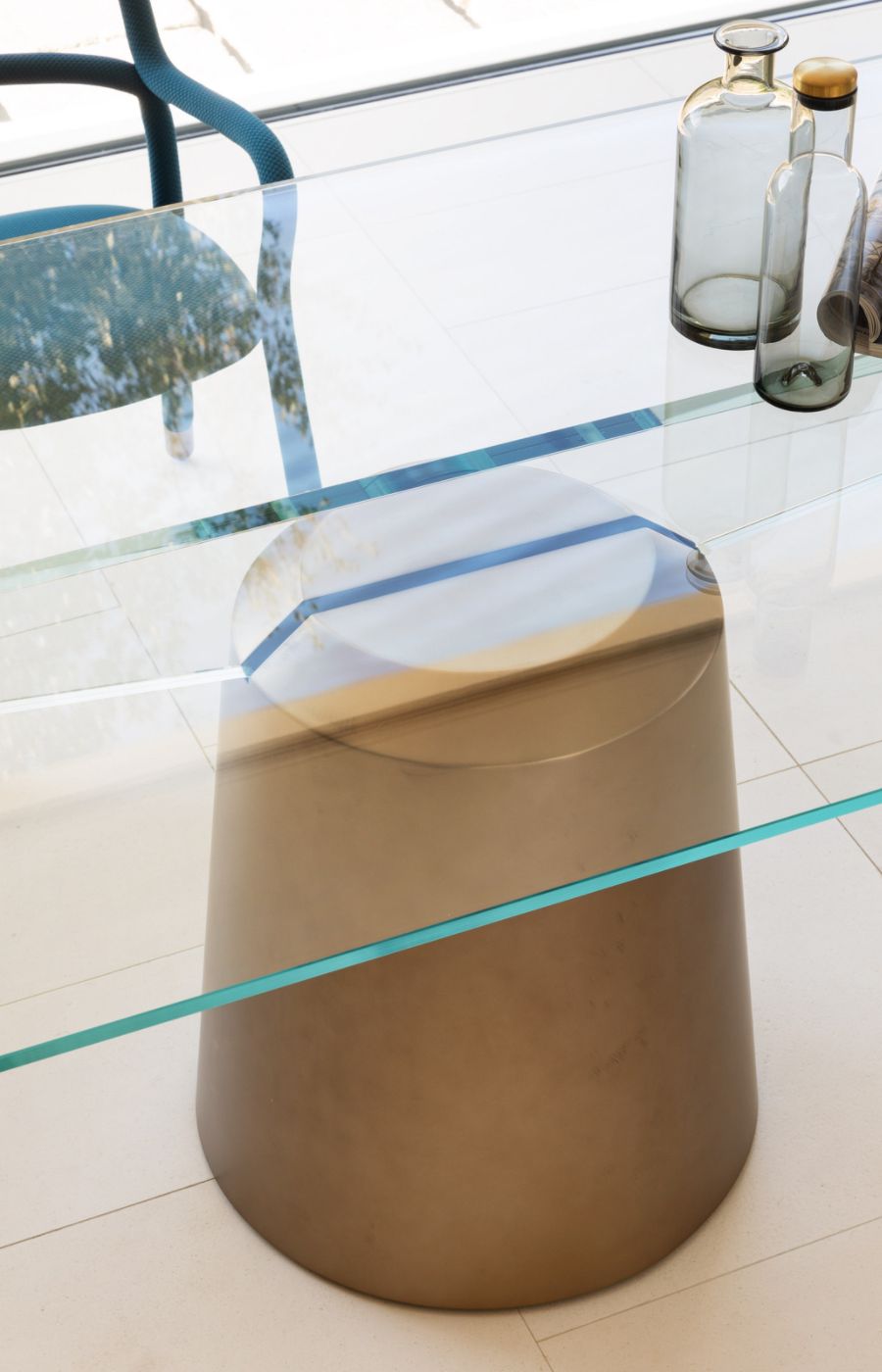 "Spike wants to celebrate the essential nature, the absolute reduction of components, a top and its support. A sort of primitive architecture, a technological dolmen, where sophistication – in other words, the locking of the top to the support - is hidden from the eyes. An apparently light table, which conveys the idea of ​​solidity and a sense of conclusiveness." Giulio Iacchetti
Paolo Vernier: Akashi table
Midj's president and designer Paolo Vernier designs a minimal table with light volumes. It is thanks to these features that Akashi stands out: its name evokes the world's longest suspended Japanese bridge. Like this great work of engineering, which does not have an excessive supporting structure, the stability of the table is not compromised, remaining long and thin.
A functional and versatile product, able to draw attention thanks to always different material and chromatic combinations. Akashi is also suitable for outdoor use and is available in both fixed and extendable versions.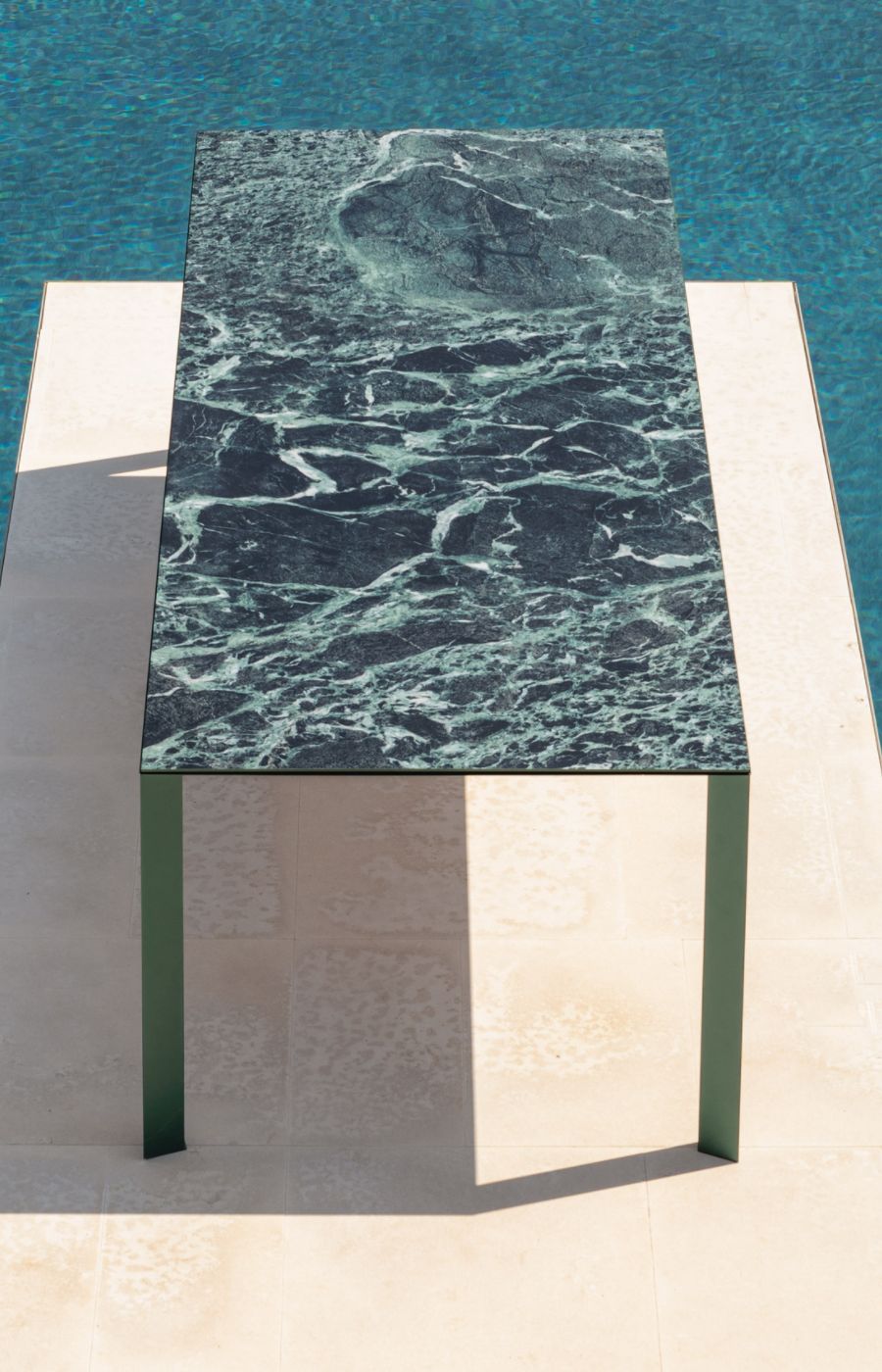 An event full of news, that allowed to show new design products firsthand, the result of months of planning and working in synergy with the designers and our Officina delle Idee – literally Workshop of Ideas - the place where our entire production process takes place.